Barnton Quarry RSG & ROTOR Bunker
After quite a long period of wanting to explore the bunker at Barnton, bt having neither the opportunity or the company to do so, today finally saw it happen. Myself,
broin
and
darktalon
armed up with plenty of torches, appropriate safety gear and a battery of camera equipment to explore the 3 sub-surface levels of the old Regional Seat of Government bunker the sealed surface level bunker which was formerly fighter control for RAF Turnhouse.
Getting in was easier than anticipated. Still, the place suffered 2 major fires back in the 90's and is pretty screwed up. The lowest (3rd) level of the RSG bunker is the most intact, pretty much safe from the fire. The upper two levels suffered badly, while the old surface level RAF section is far more wet than the rest of the bunker (the old fighter control room is badly flooded).
There's a bit more info on the site
from the good people at Subterranea Britannica
, who surveyed the site in the 90's, just after the fires. This site should probably be appraoched with some caution. The fire released a large amount of asbestos. Although most of this is in the form of large chunks and the dust is kept down by moisture, it can still be a hazard. It's also underground, which means you need backup torches for your backup torches. And going there alone is just plain daft (aside for the fact you might run into local junkies or neds in surrounding area!
Level 2, RSG, very dark
Level 3, RSG, low level entrance section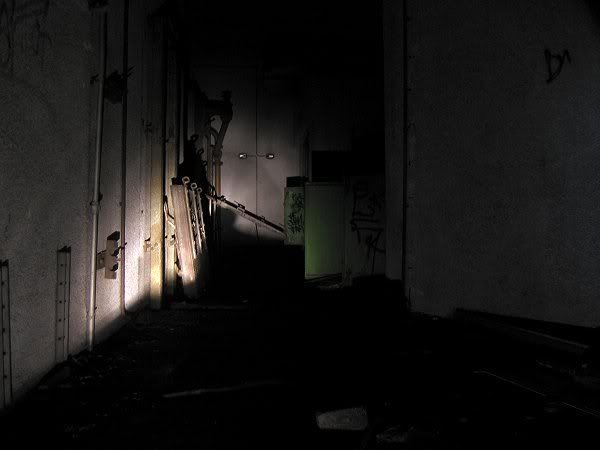 Level 3, RSG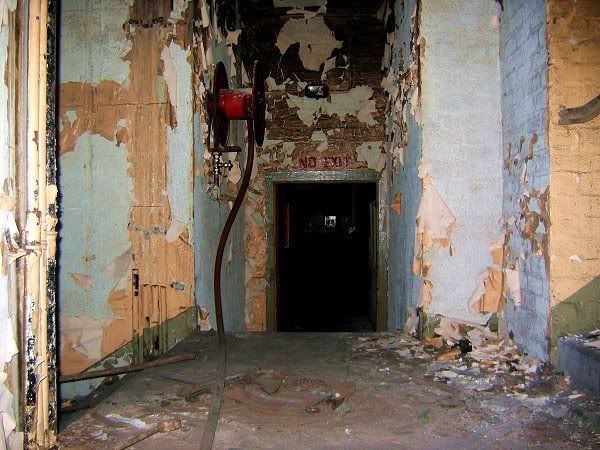 Level 3, RSG, rear stairs, with ghost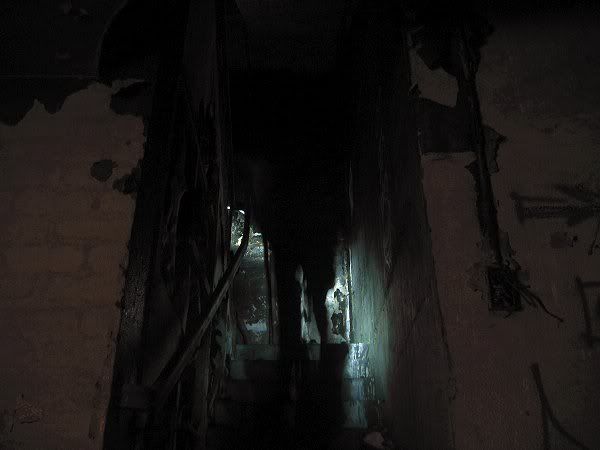 Level 2, RSG, friendly greeting from prior visitors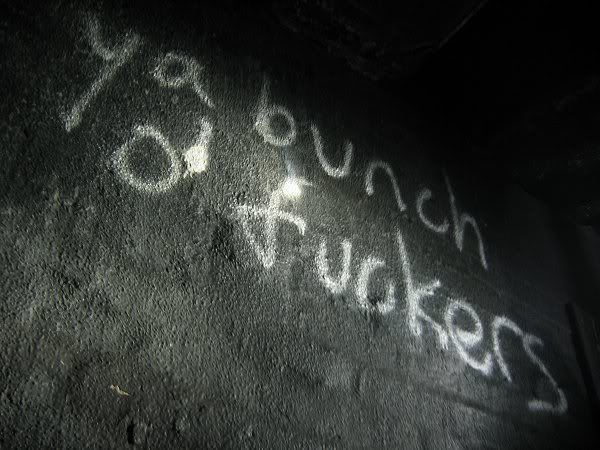 Level 2, RSG, the effects of fire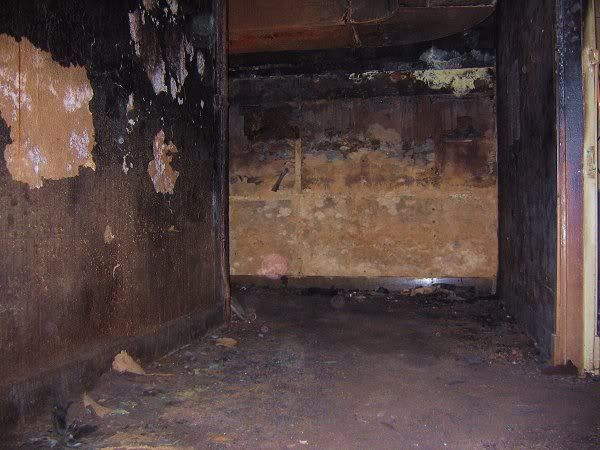 Level 2, RSG, burn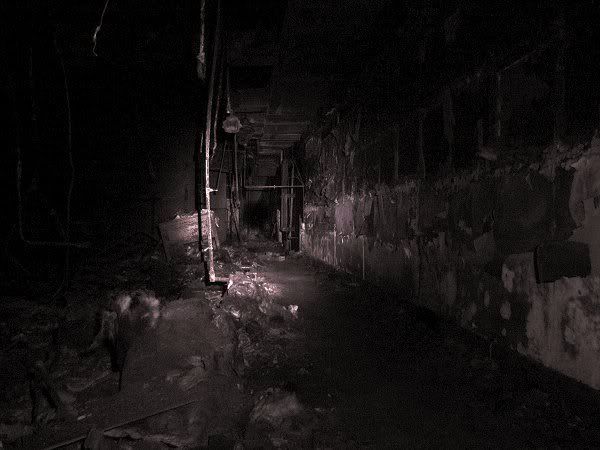 Level 2, RSG, how long were they here for?
Level 1, RSG, an apparition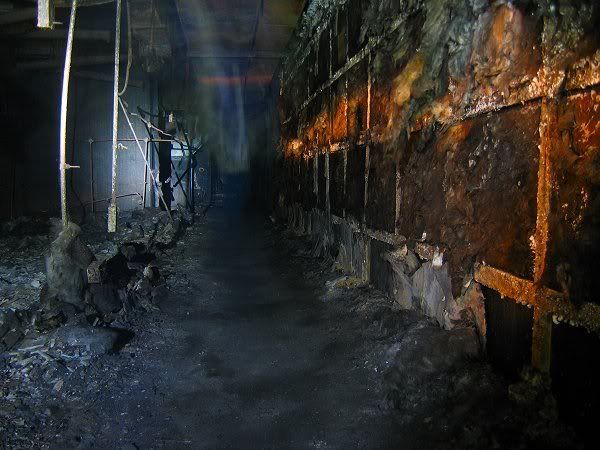 Level 1, RSG, friends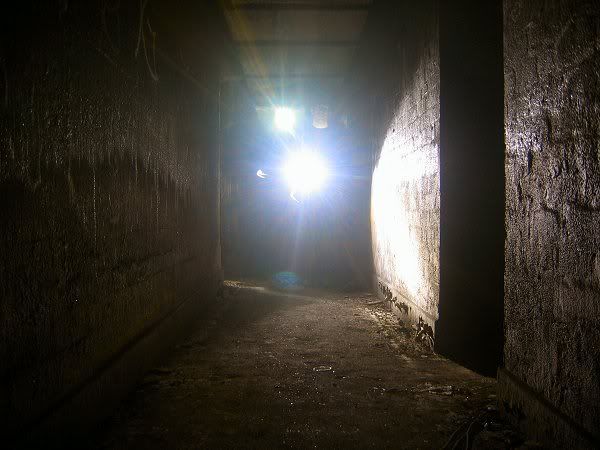 Level 1, RSG, the burnout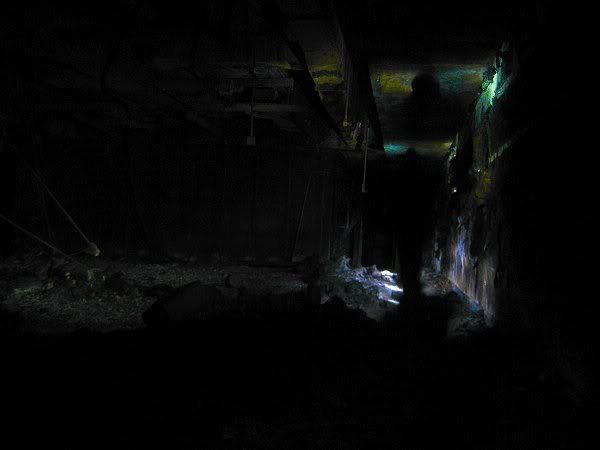 Level 1, RSG, toilet facilities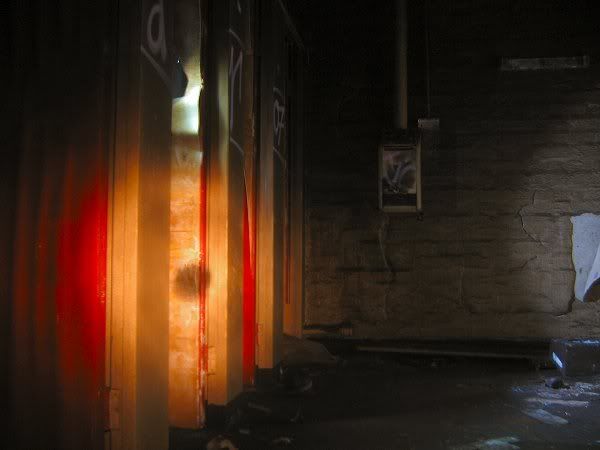 Level 1, RSG, fire damage
Level 1 RS to Surface Bunker, connecting tunnel
Surface Bunker, Main Corridor
Surface Bunker, a way out?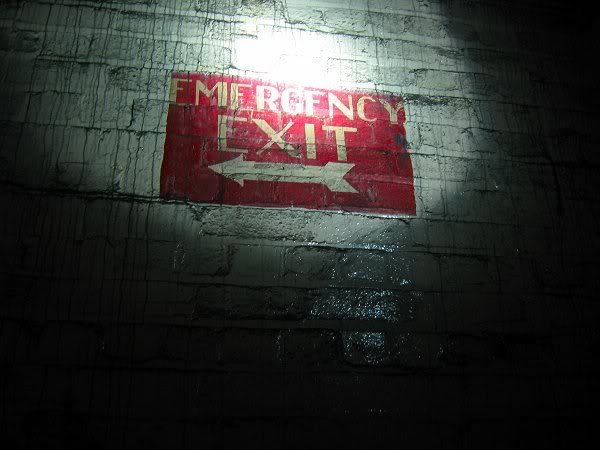 Surface Bunker, perhaps not...
Surface Bunker, moist!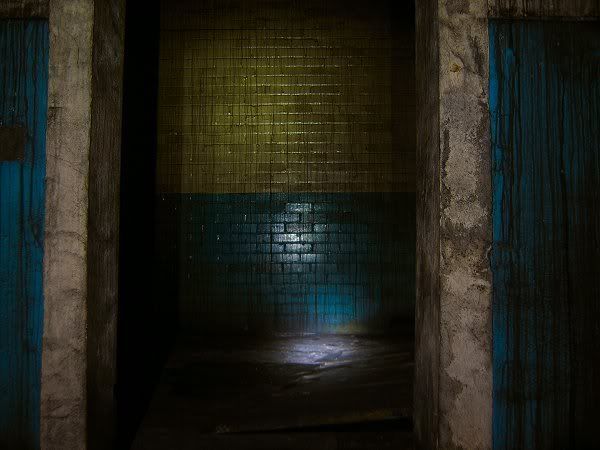 Surface Bunker, the old fighter control room (flooded)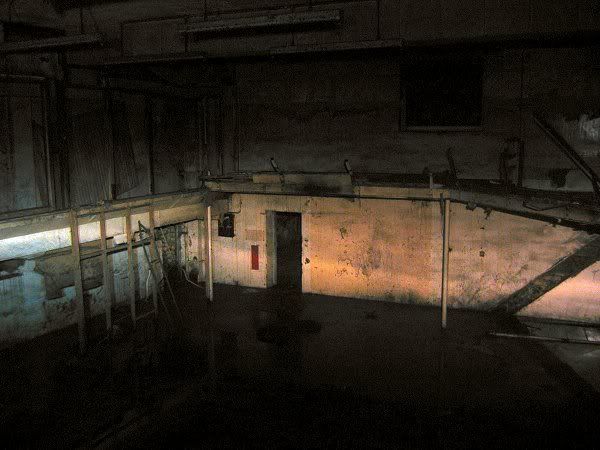 Surface Bunker, down...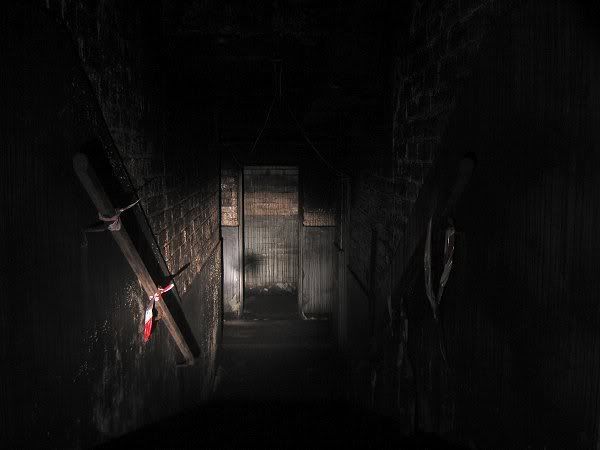 Surface Bunker, up...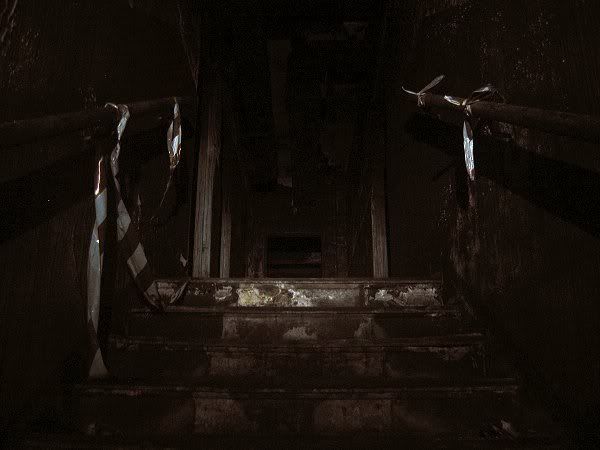 Surface Bunker, one of only two unsmashed toilets in the entire place...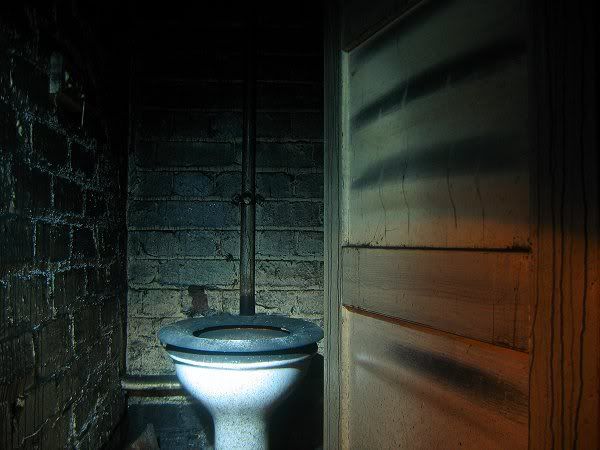 Surface bunker,...the other one.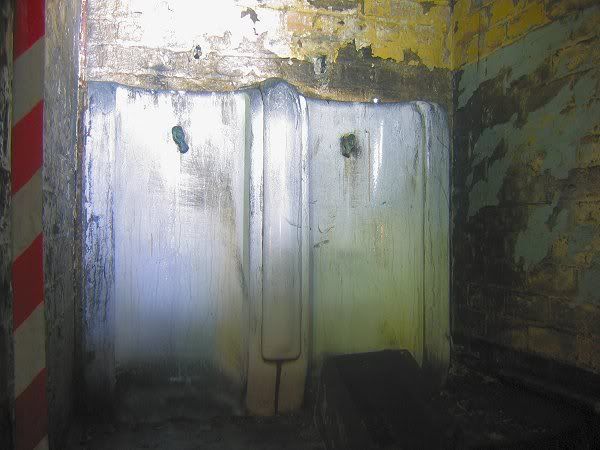 Cheers
Malcolm
Comments {15}