After a bit of exploring the "newer" house, we decided to venture next door to the old one. The newer house was 1950's vintage with upgrades in the 1970's and 80's. This house was probably 1930's construction with additions in the 1940's including a porch step from 1945. It was finding the date on the porch step that peaked my curiosity. Further research on the site and the area, showed me that this was originally part of a recreation center and full size golf course which supported nearby Liberty and Victory Fields (WW2 era training sites for pilots). The military background and desert brown goes a long way to explain the color plan in these houses.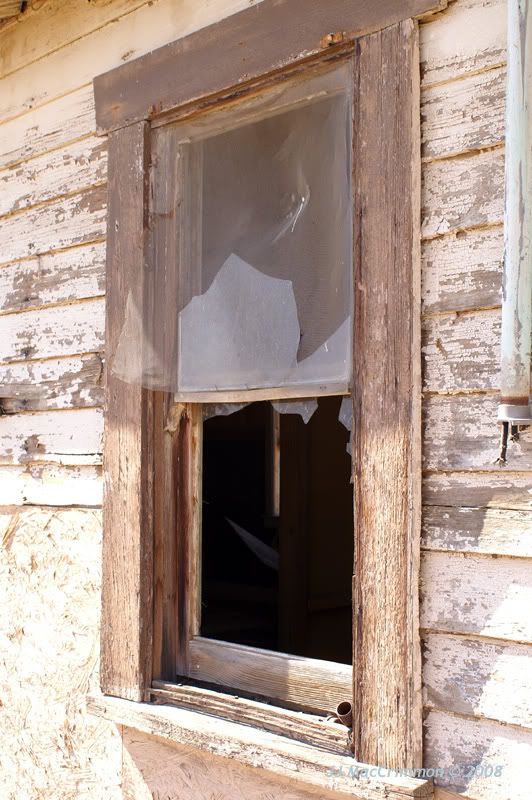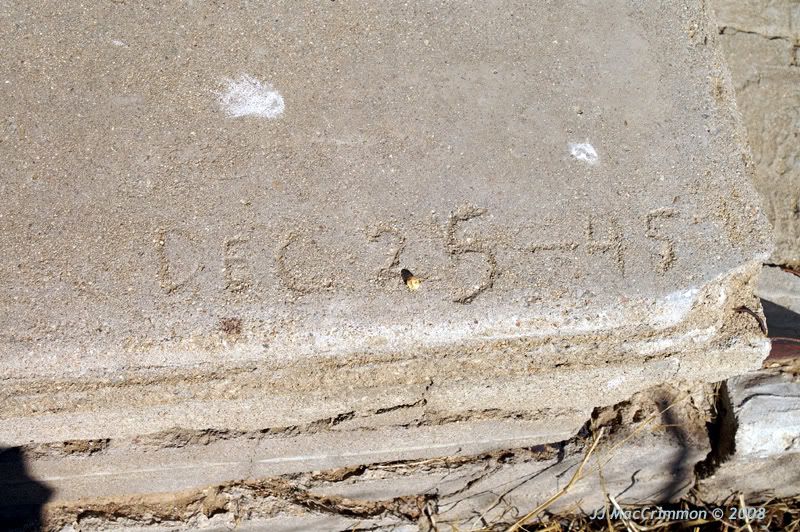 "December 25, 1945"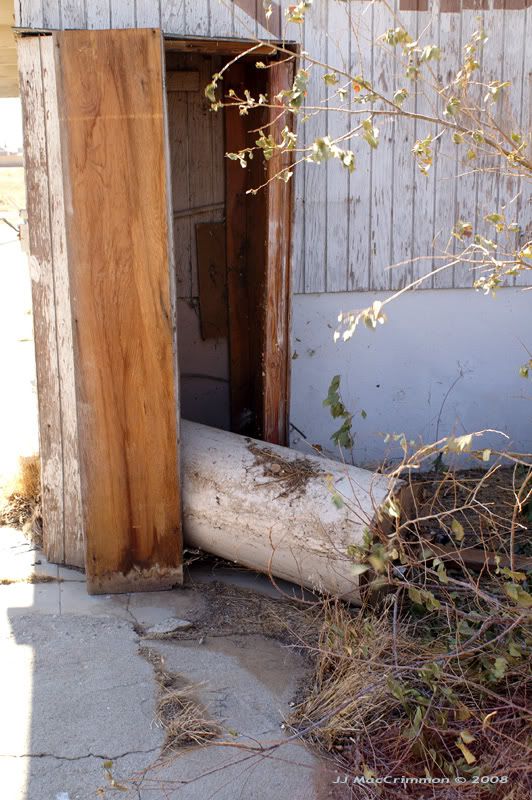 An outside hot water heater



Yes that's a 1980's era satellite receiver on the roof



Glancing over our shoulder between houses was the old water tank



The cold cellar (Pre-1934 California construction)



Glancing into the kitchen from outside.. I couldn't get to any other windows around the house due to three things: boards, thorn bushes and bees.



Cautiously we entered the kitchen and found it safe. I also located the door into the living room and closed it up.



They packed a lot of use into this tiny and narrow space.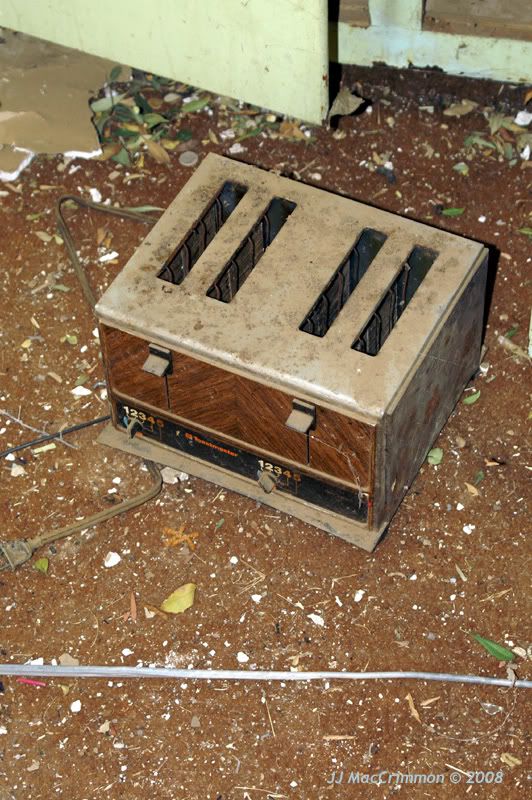 Toasty? yes we were…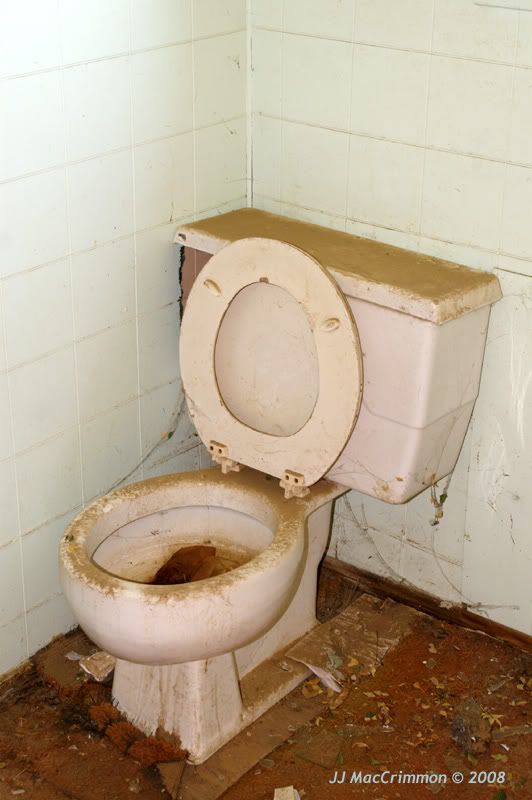 Beyond the bathroom was the living room which was occupied and heavily guarded.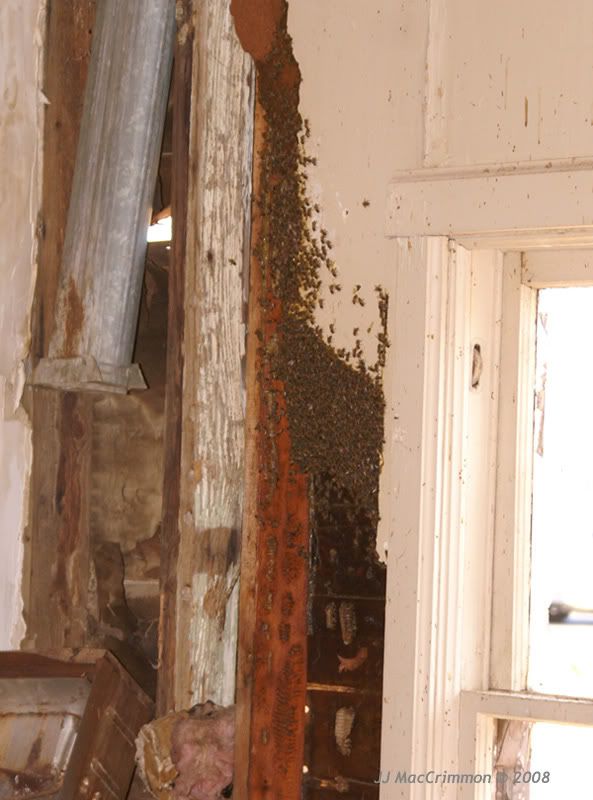 There must have been thousands of honey bees nesting here. They paid me no heed when I opened the door slightly and got this shot (which was fine by me).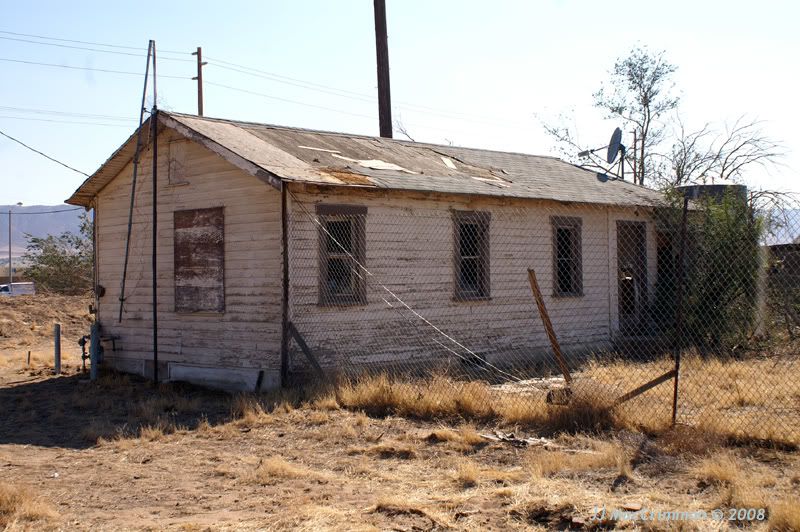 Heading away towards the golf center

Next – Golf anyone?