Bombay Beach – Long road to ruin

Bombay Beach is a small community on the east side of the Salton Sea. Originally, it was developed on a low sane. Low is something of an understatement as Bombay Beach is the lowest settlement in North America (-223ft below sea level). It also sits pretty much on top of the San Andreas Fault. While it would not be a far reach to say the town was really poorly planned, Bombay Beach also suffers from several other significant problems. The Salton is broad and shallow, so when the wind blows there, the lake can shift. The surrounding area became marsh and as the salinity of the water increased in the 60's, these became salt bogs. What should have been the coupe' de gras for Bombay Beach was a series of serious tropical storms which hit southern California in the winter of 1976 – 77, inundated the southern half of the town (500 lots). A large dike was hastily built to protect the northern half but the damage was done. Now the remains of the southern half of town are slowly but steadily sinking into a salt bog.



Salt crusted remains





Sinking isn't entirely accurate. Though the area is slowing sinking, the salt induced corrosion is literally eating these places a few millimeters at a time. Many of the houses and trailers were simply abandoned after the flooding as they were deemed unsalvageable.



Melting refrigerator



This was once an Airstream Trailer and fairly famous. Until a years or so ago, the outside stainless steel was still attached, which held it together and made it very surreal looking. Thieves stripped it in the night and the decay became more pronounced.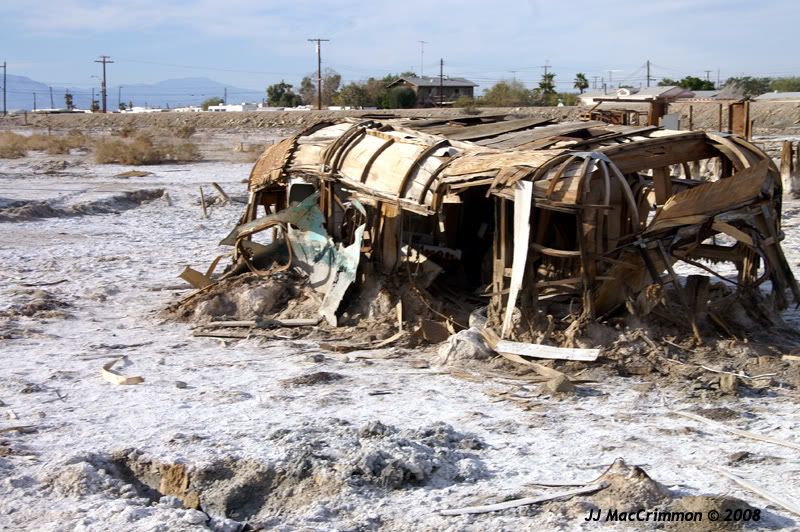 Closer view



Looking into the kitchen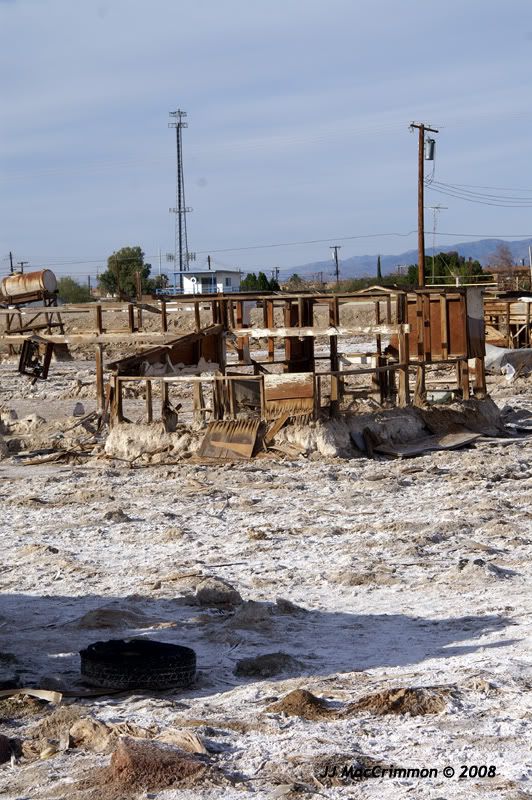 Nearby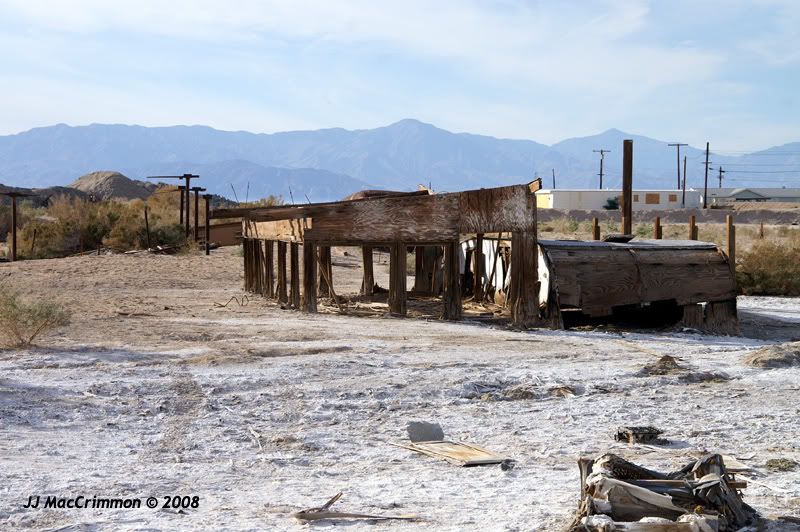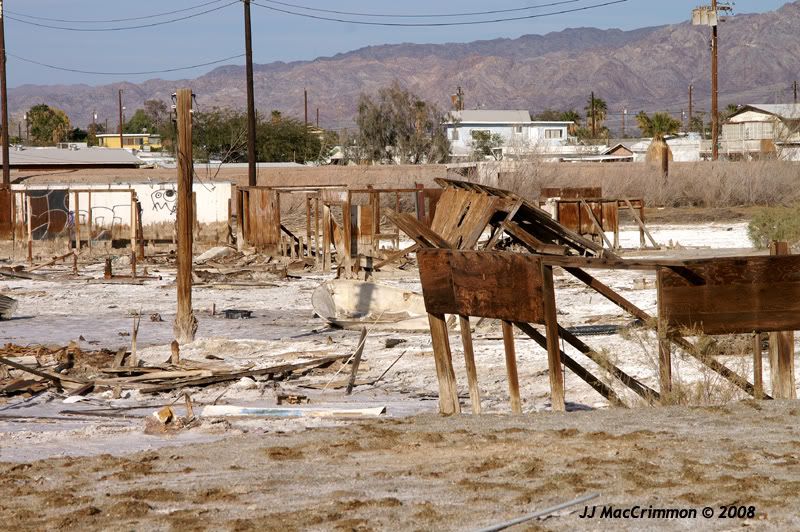 The bright white is salt in areas where the ground is relatively dry and safe to walk on. The dingier gray stuff is wet, very soft and where the underlying soil has essentially failed and given way to the water table. According to some reports, the Salton Sea actually has undercut this area.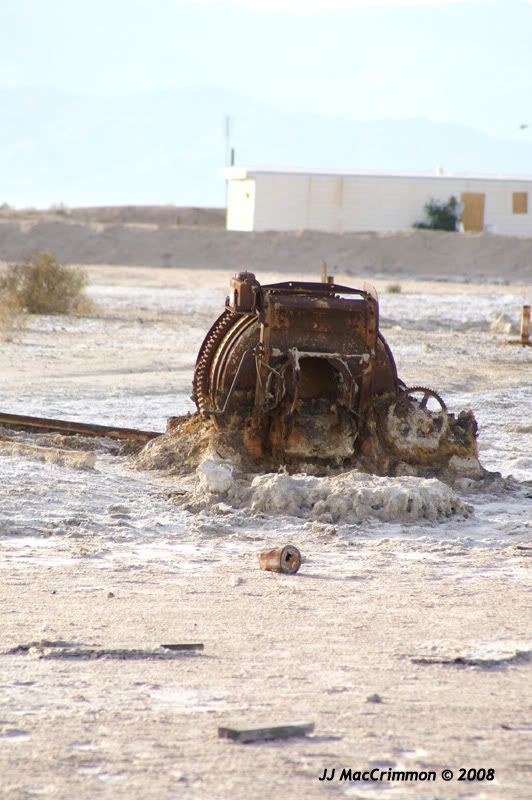 Here's an old cement and lime mixer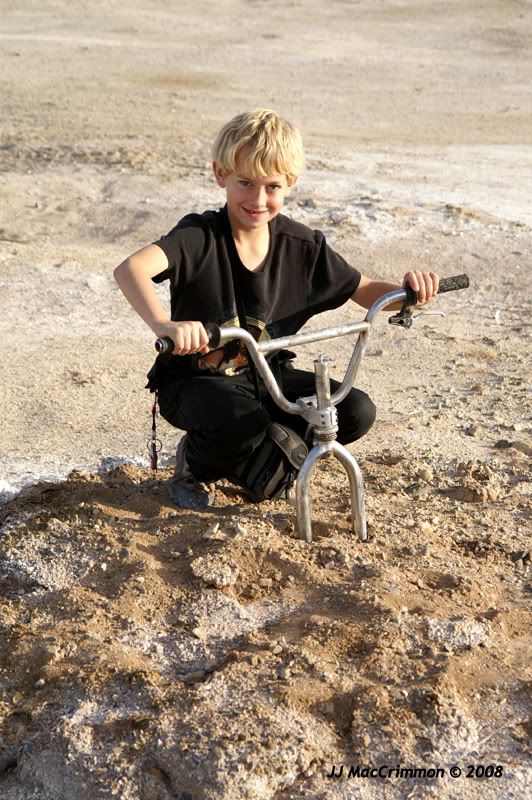 My son found this

More tomorrow