It is likely that this pillbox was manned by men of the Malay Regiment during the battle for Pasir Panjang Ridge when the Japanese 18th Division were advancing along Pasir Panjang Road. Information from http://www.fortsiloso.com/defences/pasir.htm

It was used in the defense against the invading Japanese army. More about the Battle of Pasir Panjang , you could look into here :

http://en.wikipedia.org/wiki/Battle_of_Pasir_Panjang

http://www.s1942.org.sg/s1942/bukit_chandu/directory_battlediary2.htm

On to the photos :

http://s151.photobucket.com/albums/s133/zer-zer/pillbox/




The front " window " , most probably a Bren Gun mounted here.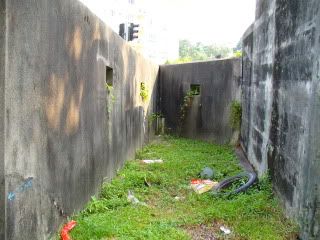 The rear of the pillbox. Port holes could be seen on the wall. Probably infantry manning the pillbox will stick their rifles through it for the rearward defense.




Entrance to the pillbox.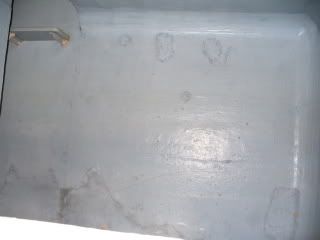 Inside the pillbox.




Side view of the pillbox. Showing the wall.