Recently, this place was opened for the event Biennale 2008, an art exhibition. I am excited as I wanted to explore this place quite sometimes back. Because these buildings are in the goverment land, it is impossible to trespass. Here are some photos taken.

Background :

The famous Beach Road Camp that for the better part of 20th century had been used as the headquarters of Singapore's volunteer defence forces, finally closed its doors on 18 Feb 2000. In a ceremony designed to mirror the fanfare of its colonial-era opening, past Volunteers and present-day members of the People's Defence Force were present to witness the symbolic 'golden key' to the camp being handed over to the Land and Estates Organization accompanied by the tune of "The Last Post."

The buildings were built in a style that is typical of the pre- and early post-war Government buildings. These are rare in terms of its design and scale. Blocks 1, 9 and 14, built in the 1930s, are of the Art Deco Style while the NCO Club building, designed by Palmer and Turner and built in 1952-53, is a hybrid of the Art Deco and the Modern Style.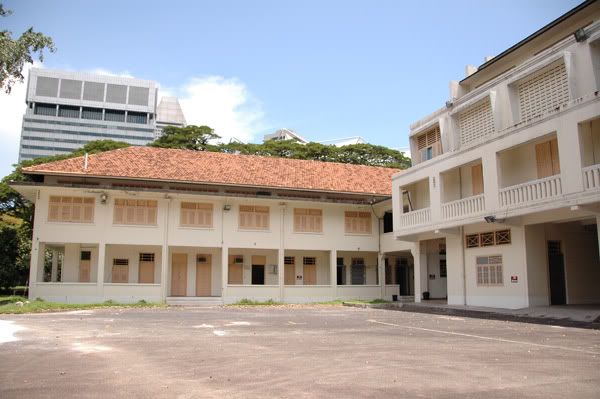 view frm the entrance, Blk 9 and Blk 9A

Below shows Blk 14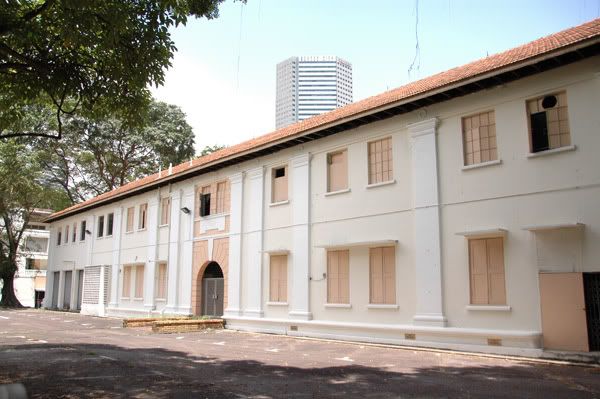 more photos : http://sgcafe.com/showthread.php?t=55633 & http://smg.photobucket.com/albums/v306/Krisgage/Beach%20Road%20Camp/