Cyprus, Varosha town, suburb of Famagusta city
The former luxurious seaside town of Cyprus, october 2008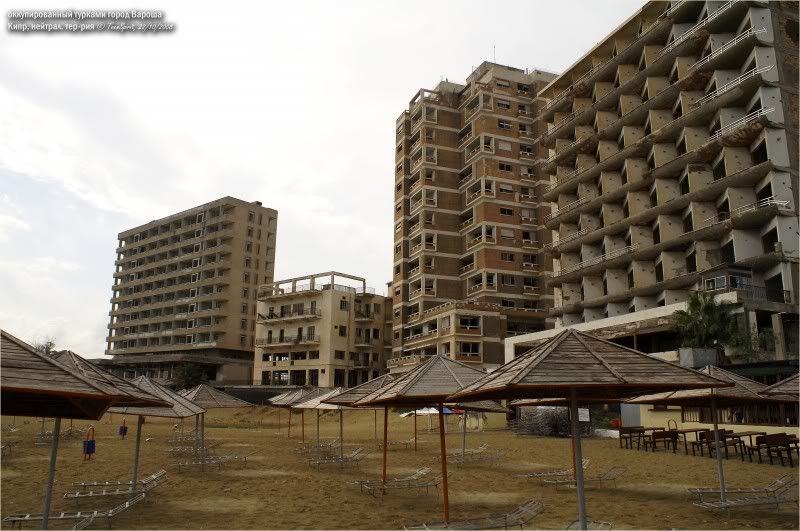 ..Summer of 1974. Varosha — a brisk seaside city where hundreds flew down foreigners from all Europe. People says that hotels of Varosha were so popular that the most luxurious appartaments have been reserved by provident Englishmen and Germans for 20 years forward. Here built magnificent country houses and the hotels advanced on measures 70 last century. "New Famagusta" was named Varosha, — lasted on the south from ancient fortifications along east coast on some kilometres. ..
..In the middle of August, 1974 in the north of Cyprus Turkish armies have landed. On August, 14-16th, 1974 the Turkish army occupied 37 % of island, including Famagusta and one of its suburbs named Varosha. Inhabitants of luxurious suburb of Famagusta, — and made their big part Greek-Cypriotes, — have been compelled to leave the houses suddenly. 16 thousand persons left in full confidence that will return in a week, a maximum — two. 34 years has passed from those time, and possibility to enter and was not presented to them to the houses. By the current moment in a city the Turkish military base is located. All entrances in the city are closed for all persons but soldiers, patrol each half an hour..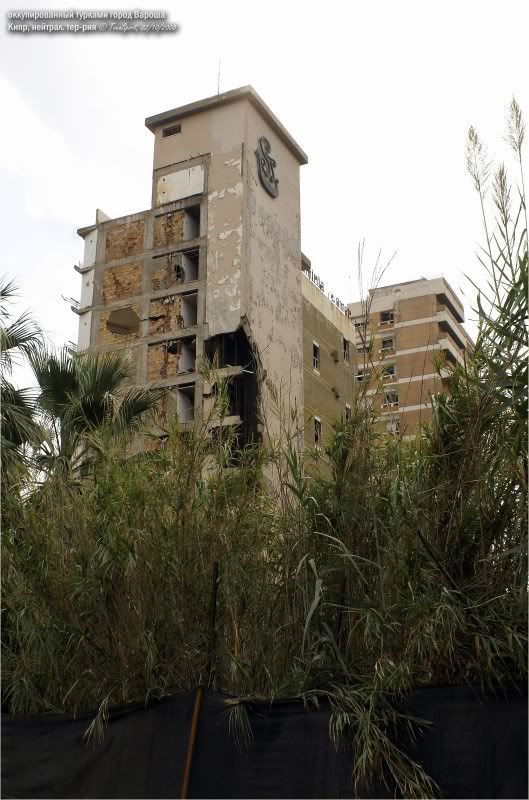 near beach entrance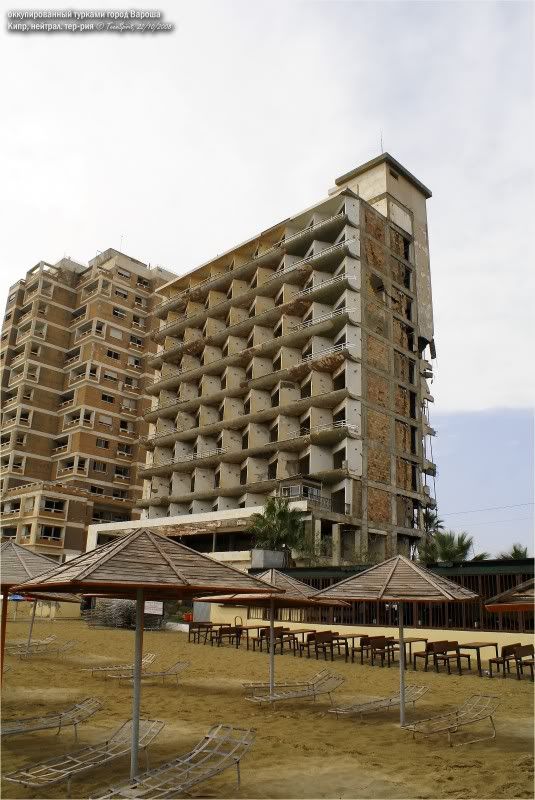 avia bomb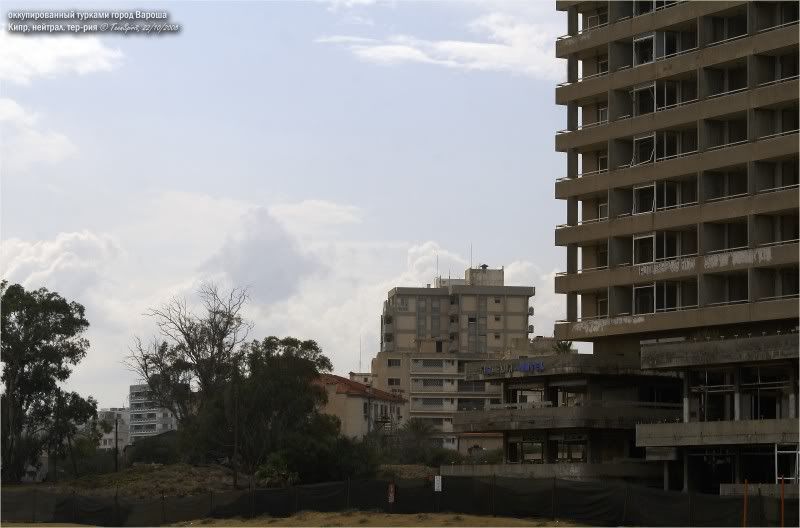 turkish stalkers ;)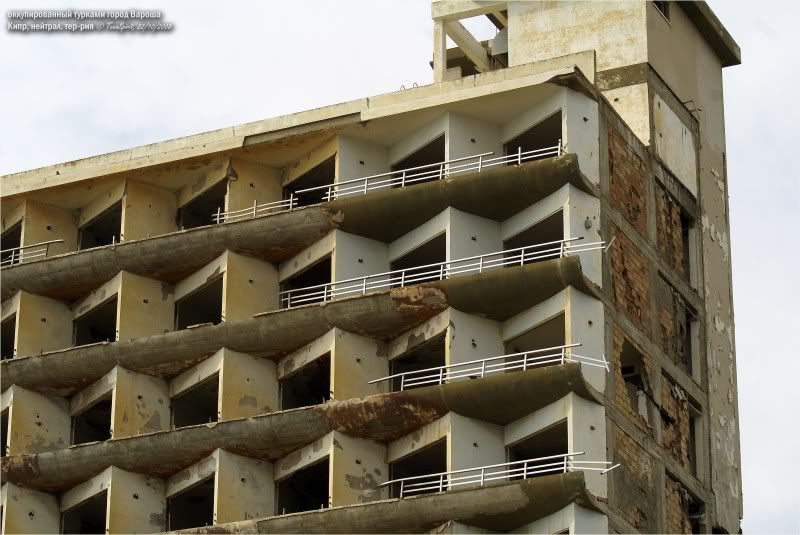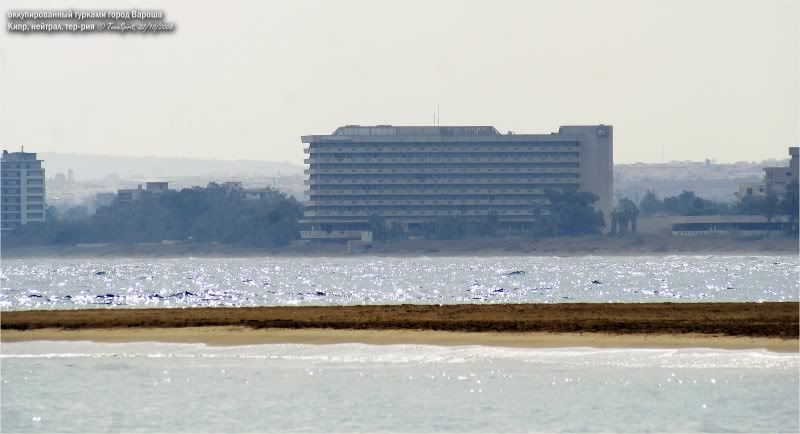 Beach of the Varosha town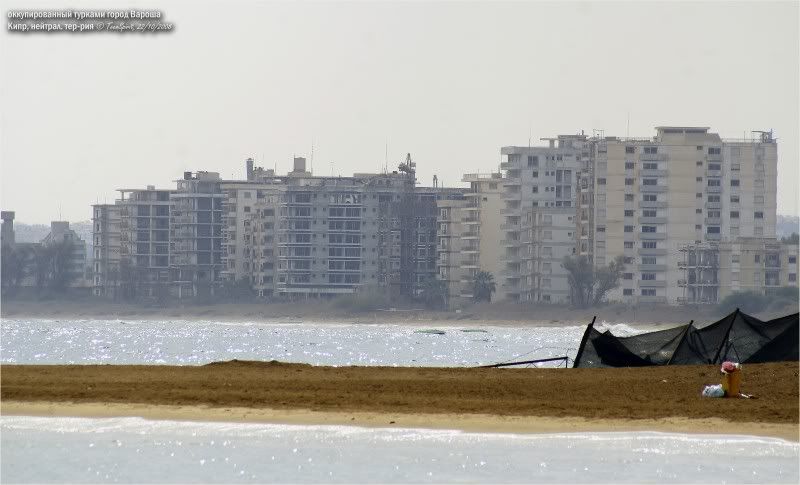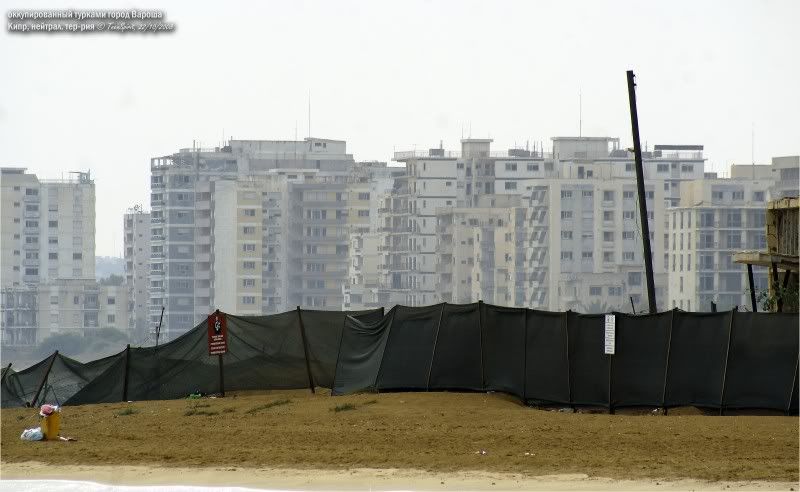 Observation post of Turkish military base (city territory)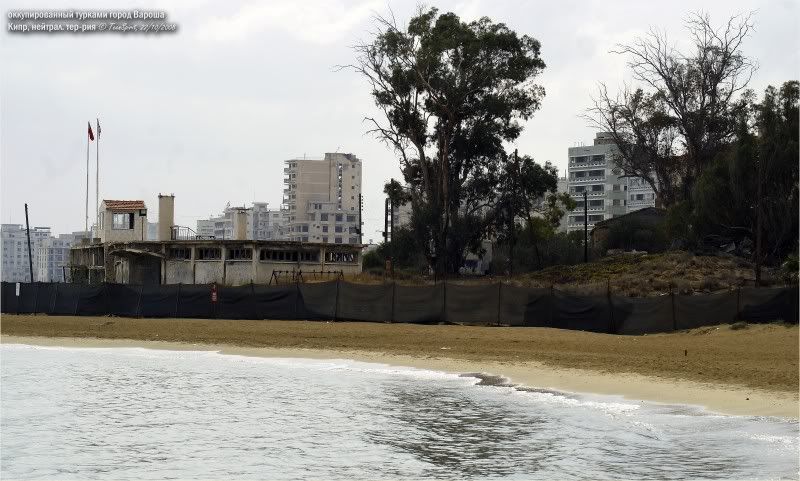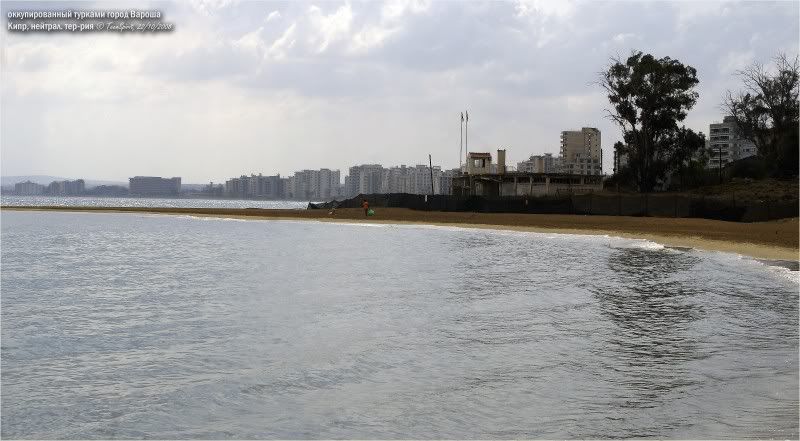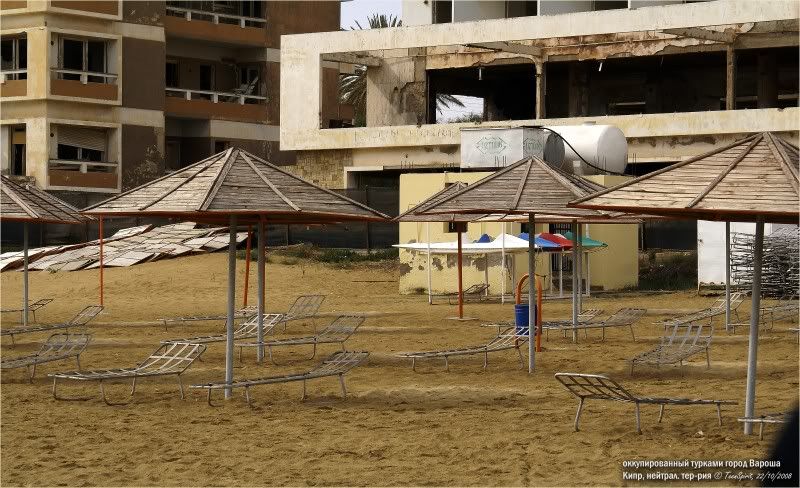 Umbrellas of those of 70th years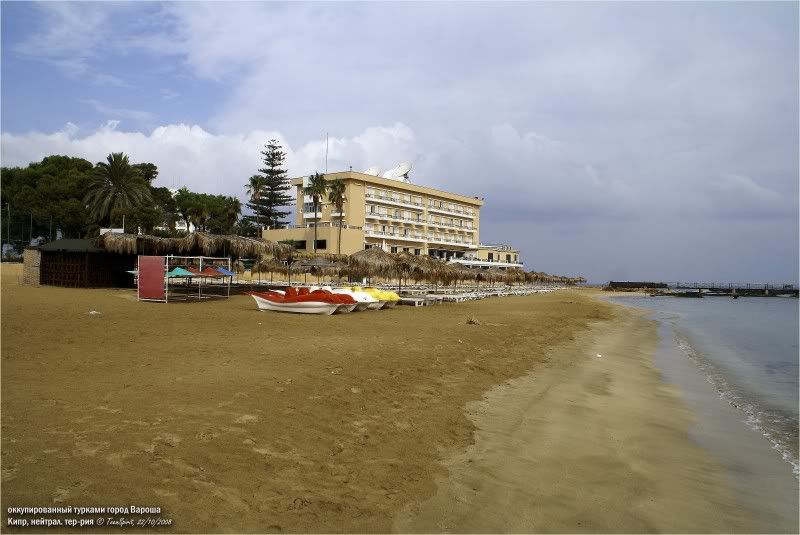 The unique escaped (inhabited) hotel (the oldest in Varosha)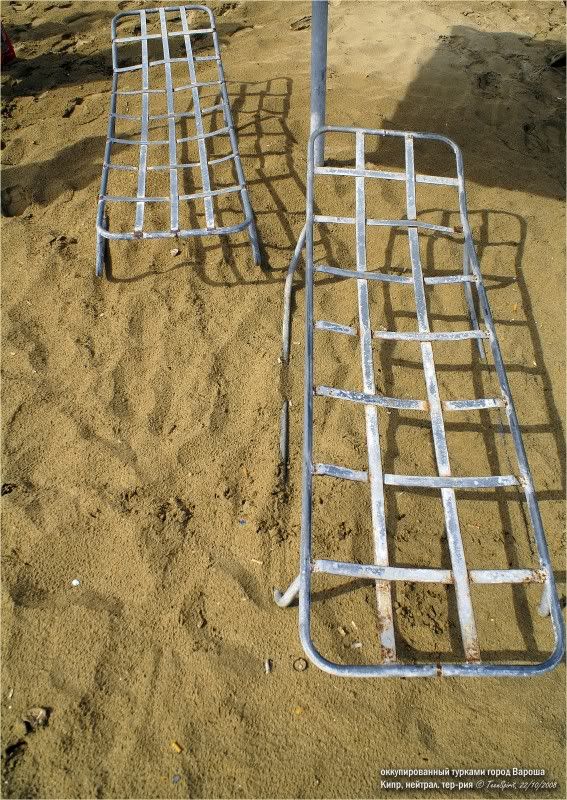 Plank beds of those times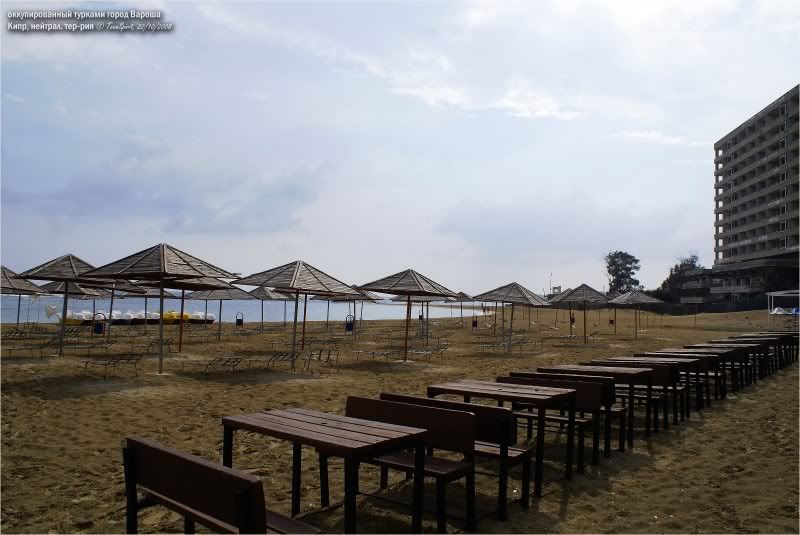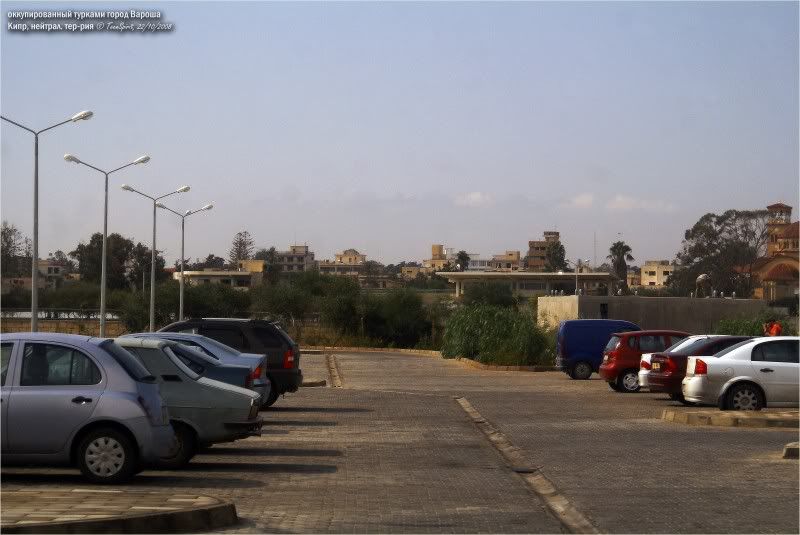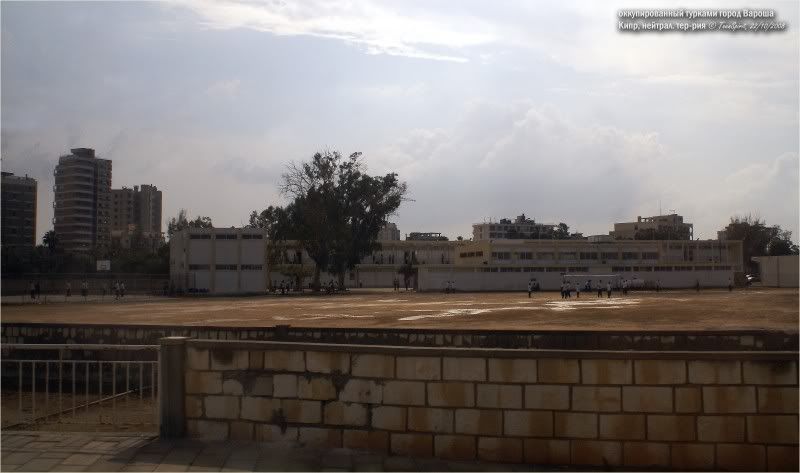 Nearby there is a Turkish school
One of the former entrances to the city of Varosha
The high-rise building crane which stayed near uncompleted hotel in 1974.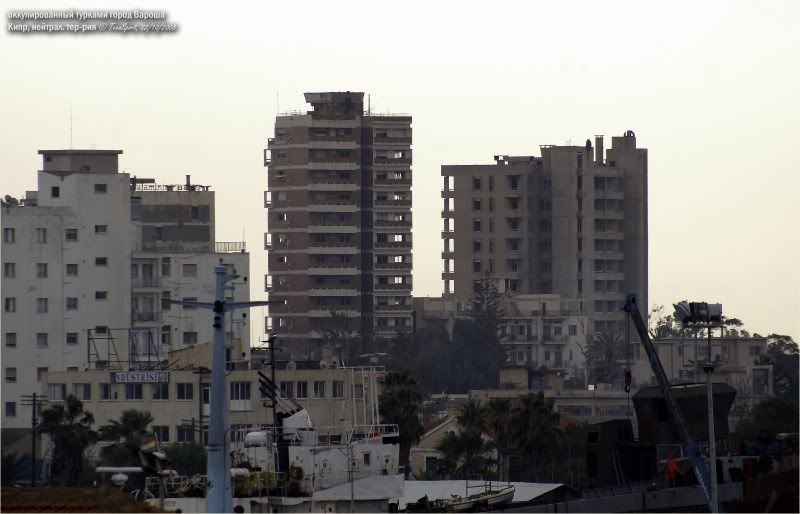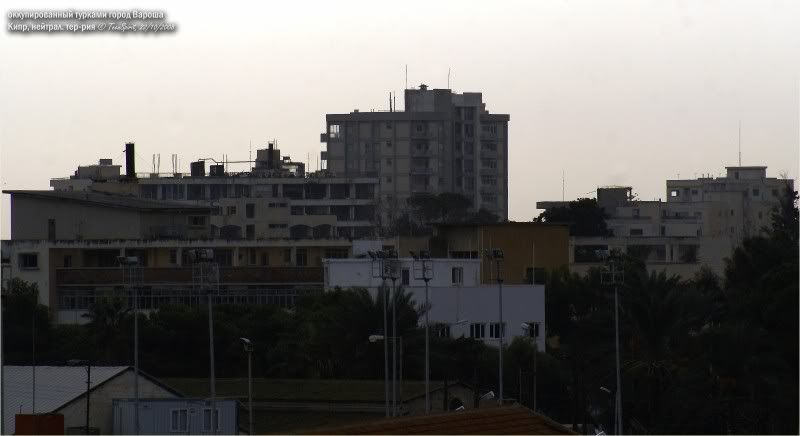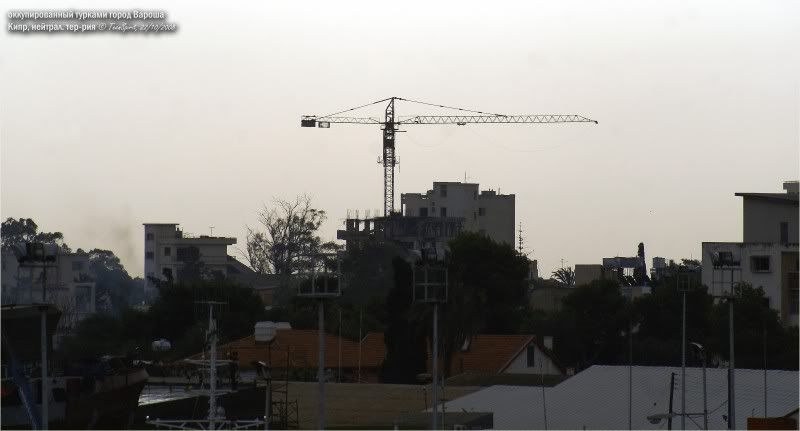 view from a historical part of city centre Famagusta