The Wheel Inn - The passing of a legend

On what had been the original routing of US 101 (The 101 Freeway for most southern California residents) where Oxnard overlooks the Santa Clara River, is a California legend. The Wheel Inn was a warm cozy motor hotel catering to travelers of all sorts driving into and out of Los Angeles from the north.



The complex included a full service restaurant, entertainment facilities and store



In 2004, the freeway adjacent to the hotel was rerouted to a limited access bridge and the Wheel lost direct access. In 2006-7, the area across the 101 freeway from the hotel complex was developed into a huge mall complex. The death knell was sounded for the Wheel Inn.



Early in 2005, the restaurant closed down. Soon after, the hotel closed its doors and the site was sold to investors from the Far East.



In fact the 'investors' bought most of the properties surrounding the hotel in order to develop the entire area. Then the city of Oxnard put a stop to all changes to the land use.



Buildings were boarded up..



..and the vandals appeared..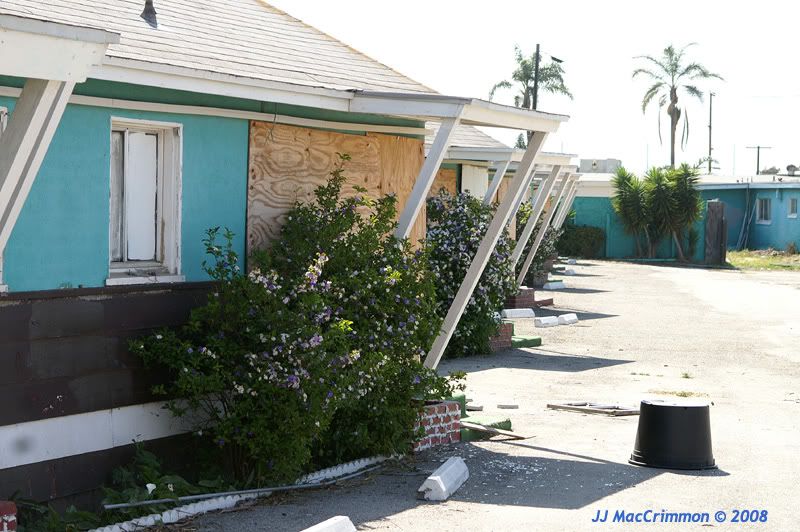 Sad to see the buildings in this state of decay considering the history of the place.. The Beach Boys and Don Ho played here.



Elvis Presley stayed in this room when he was shipped back to the states following his service in the US Army



When skateboarders discovered the empty pool on the site, it started attracting enthusiasts from around the world. Fearing lawsuits and further vandalism, the owners surrounded the site in fences.



Now all that thrives there is the beautiful gardens that were cultivated over a 50 year history.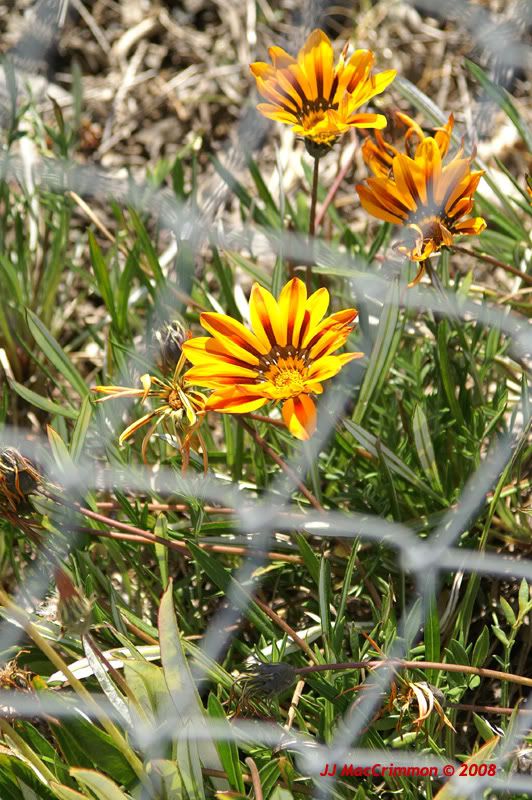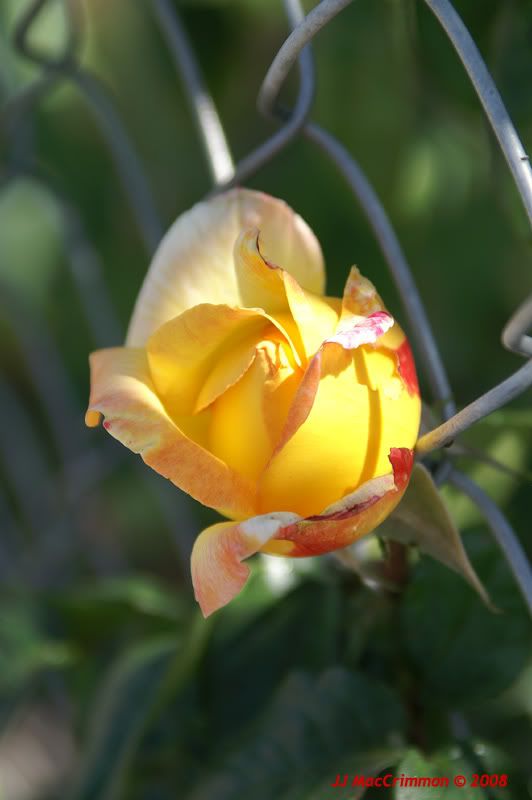 Even the flowers are trying to escape their confinement.

If you'd like to read more about The Wheel Inn, there are a number of articles about this legendary site. To note, sneaking in is not advisable as the site has closed circuit cameras hidden, lies next to active roads and several nearby businesses (including the bowling alley) are still operating.

http://en.wikipedia.org/wiki/Wagon_Wheel,_Oxnard,_California

For the folks of SoCal_Abandoned, this is likely my last article for the foreseeable future. This marks the last of my useable images from my many California expeditions. This means that you guys need to get out and start taking pictures. If anything given the thousands of foreclosed homes and businesses, you can make it a social commentary on what's going on there. The fact is, your photos matter. Many of the sites I've documented here, don't exist anymore. These images become the living memory of the lives that touched them.