I almost forgot I had these photos...
About a year ago, my aunt and uncle moved to a middle-of-nowhere town in northern Florida called White Springs. It's a tiny little town where almost all of the houses are at least 100 years old. When I went to visit them this Spring, they took me on a tour of the town, and we came across a couple of really cool, abandoned, old buildings. I didn't get to explore inside, but here are a couple of outside photos:

The old schoolhouse: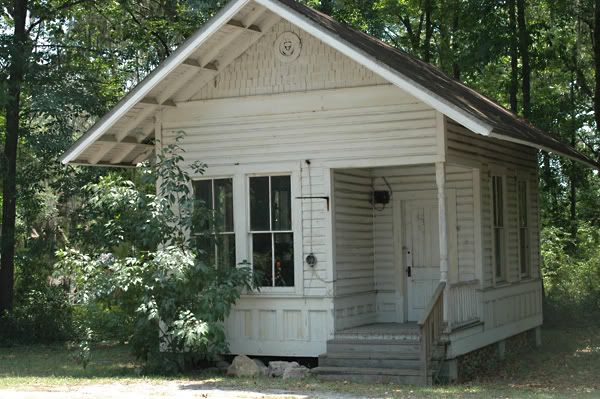 "ADAMS COUNTRY STORE est. 1865"