As noted in my previous post about Lincoln, I have permission from the owner to shoot inside the main building of the site. The building's lower floor is being rented and renovated but the upper floors have seen far better days. For our many newcomers here, Lincoln Mill was once a cotton textile mill in Huntsville (Alabama) and following it's closure in the 1950's, it became a site associated with the early US space and missile programs.



In my further explorations of the main building (behind alarmed and security doors), I've discovered that after the National Aeronautics Council became NASA and moved to the Marshal Space Flight Center, many aerospace companies remained at the "Hicks Building Annex" as did an Army organization involved in missile defense testing.



Now rooms and halls are left with peeling government-issue green paint and fading memories.



As mentioned before, many (dry) rooms in the complex were used for storage after the military gave up their lease in the late 1980's.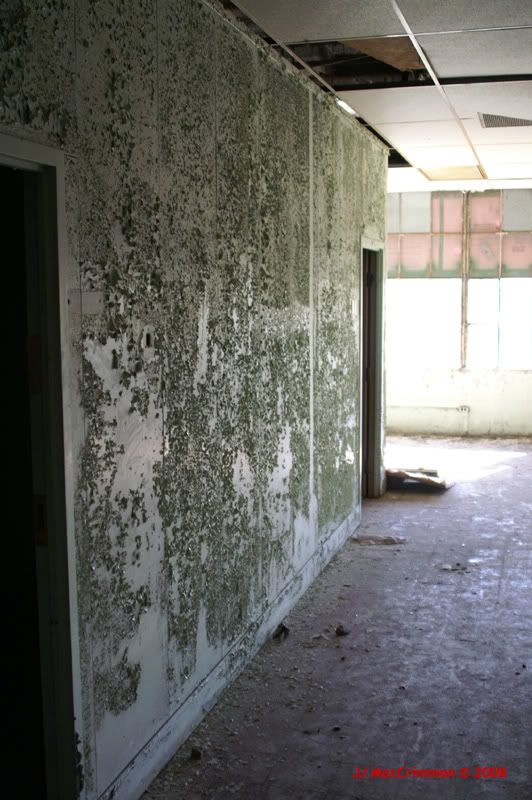 Pet milk anyone?

Next - Medical storage