This place...wow, what a find. The story from the mother is as such: These eight homes were built in a row, but the property manager was unsatisfied with the condition of the homes. All the tenants were evicted. The funny part is the houses are more neglected now: some broken doors, shattered grass, messy lawns. None of them look the same, I'm pretty sure some of these probably go back to the '50s or '60. They all ached of loneliness, as they are quiet and cold, a harsh contrast compared to warm pasts filled with holiday cheer.

I tried to shoot them in order: Front of the house, detail, back. There's eight, then a trailer, and some bonus nature shots. Note that nearly all the light-bulbs were left in place. All the windows were boarded over, so even if I did go inside, I would have been in sheer darkness.

Sorry my shadow is on some of these, the light was awful.


1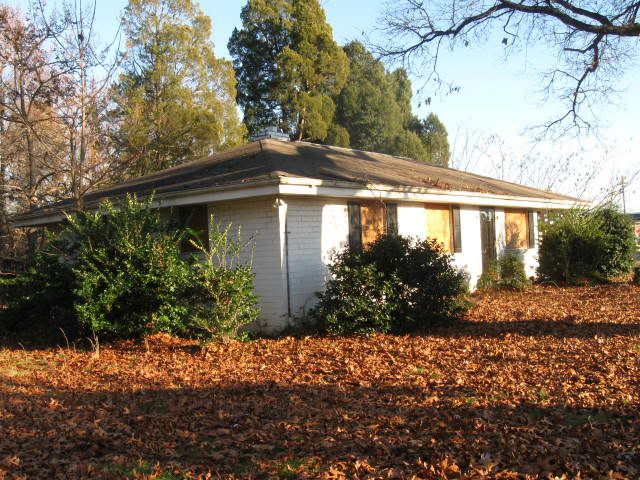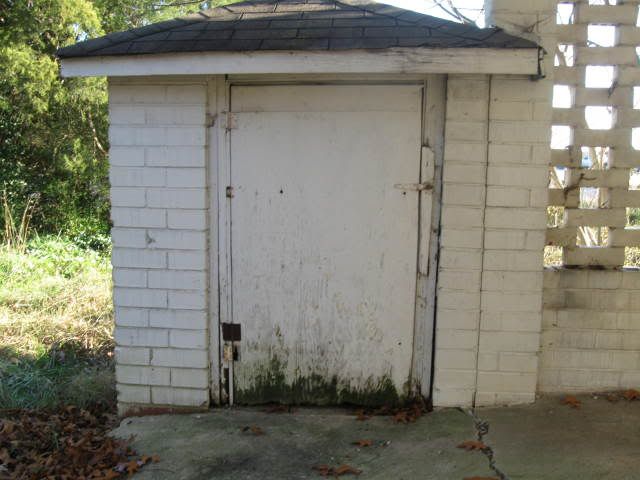 Spork!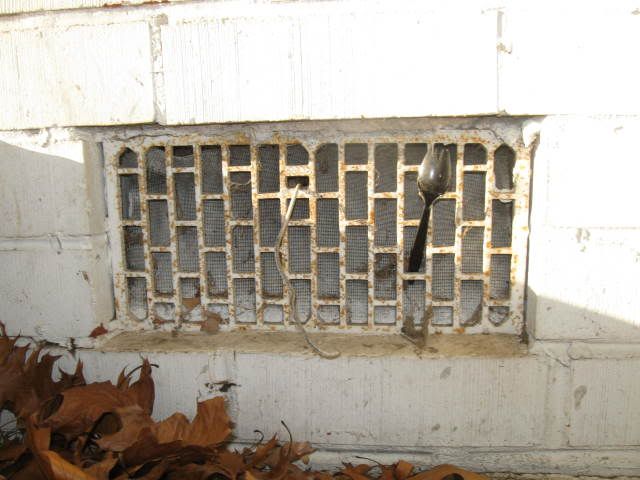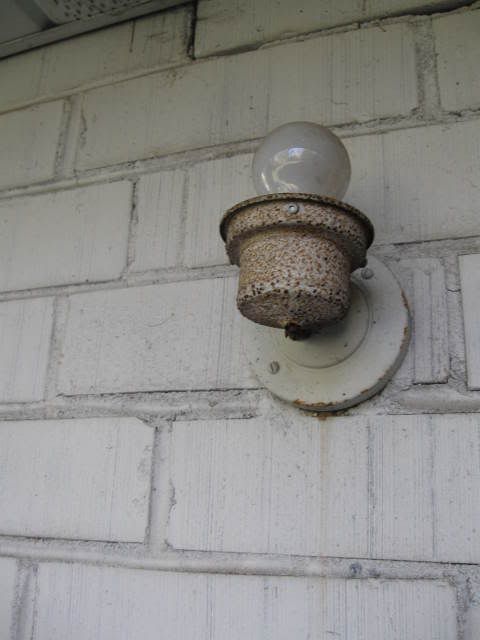 2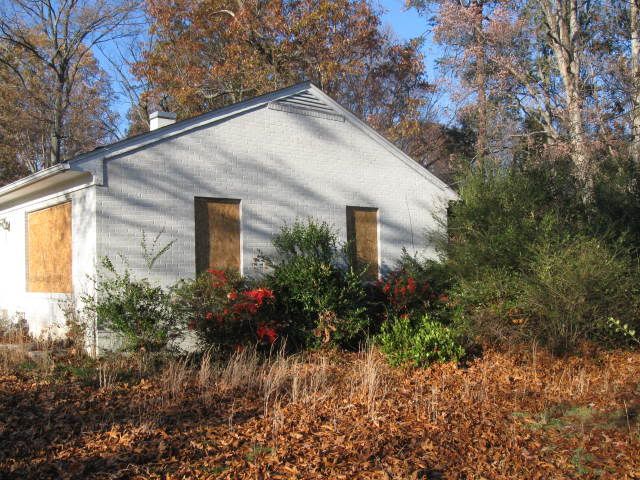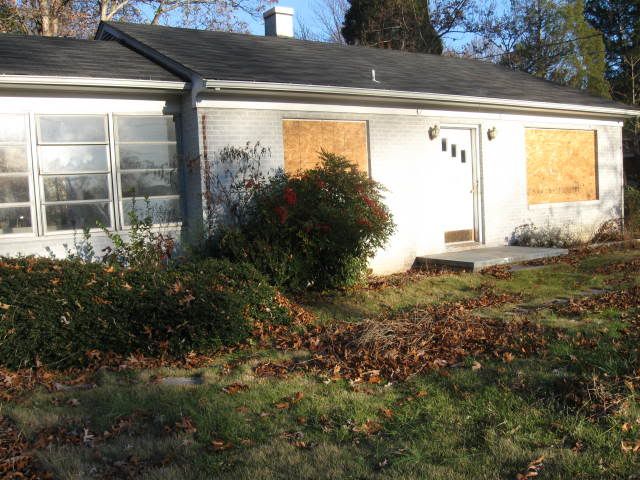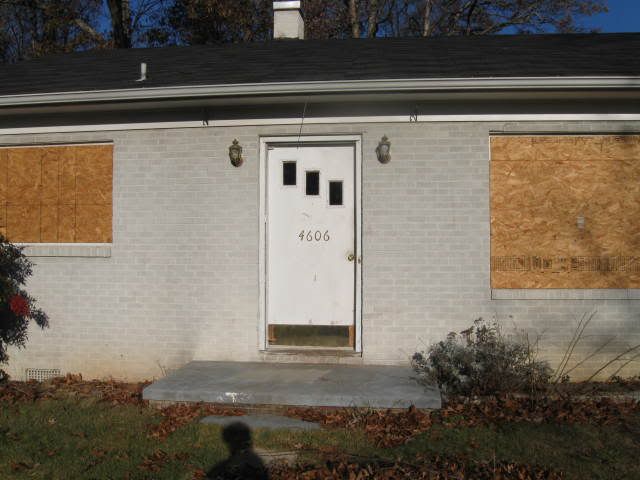 Looking back at 1 & 2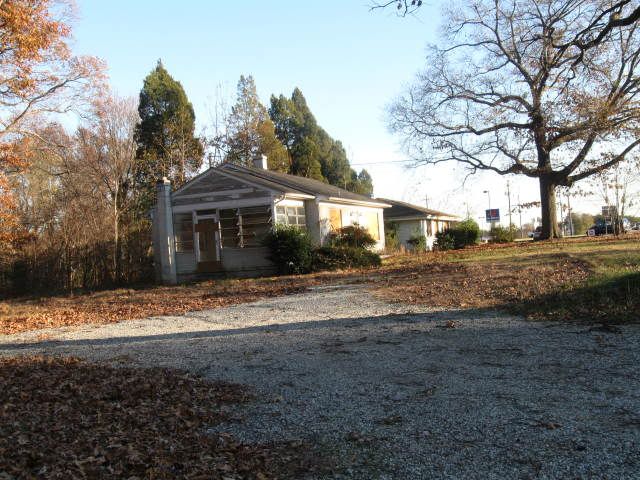 3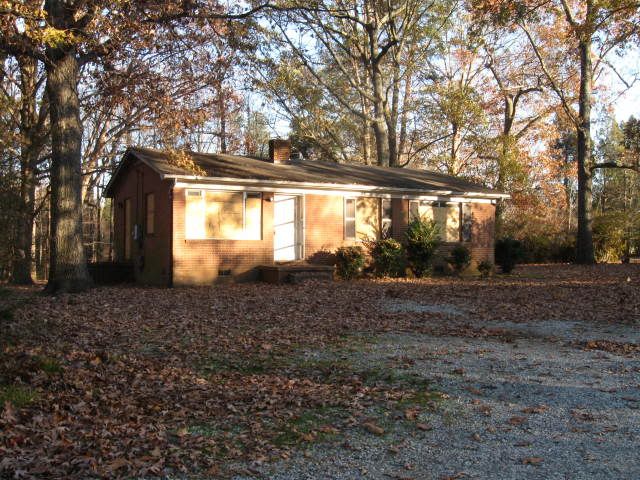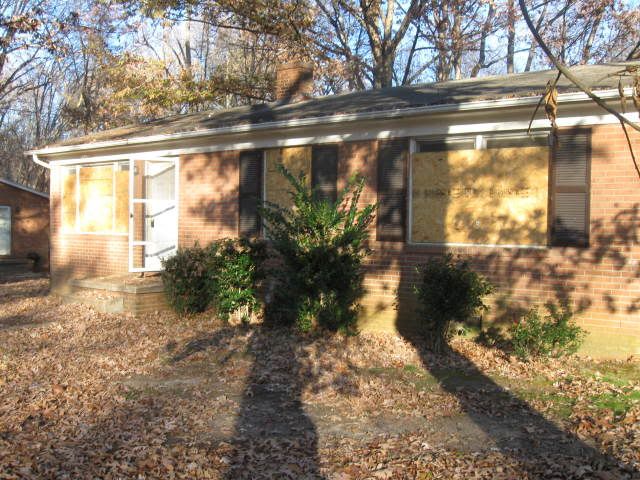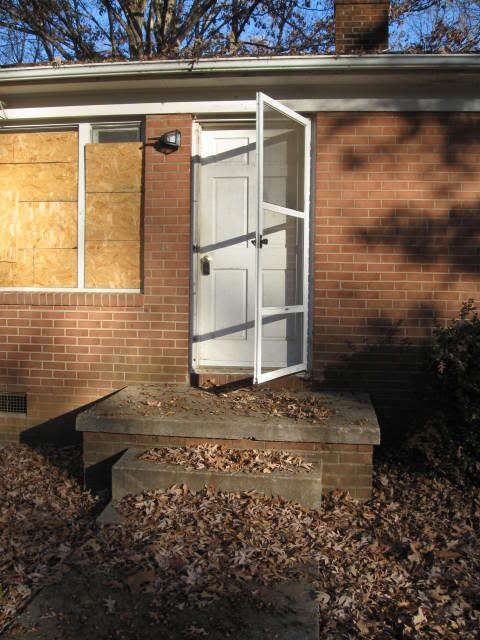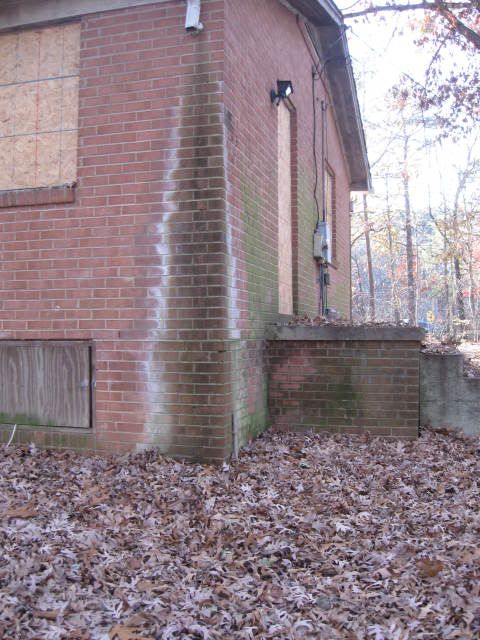 4

Well, there's always one house with the crap.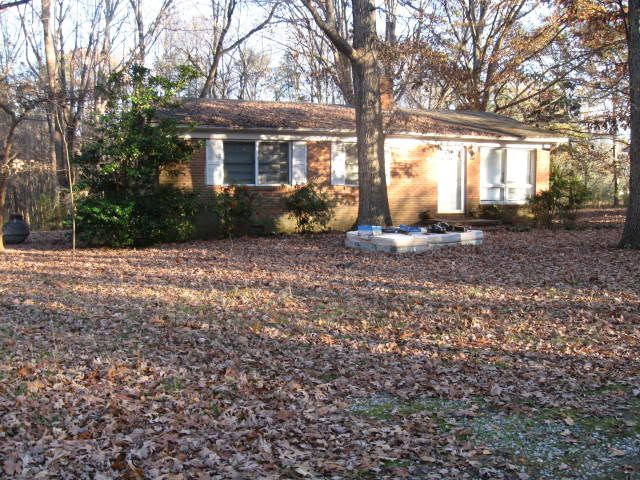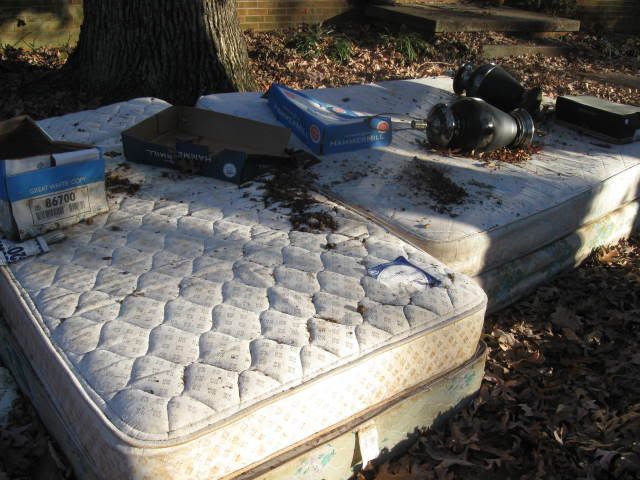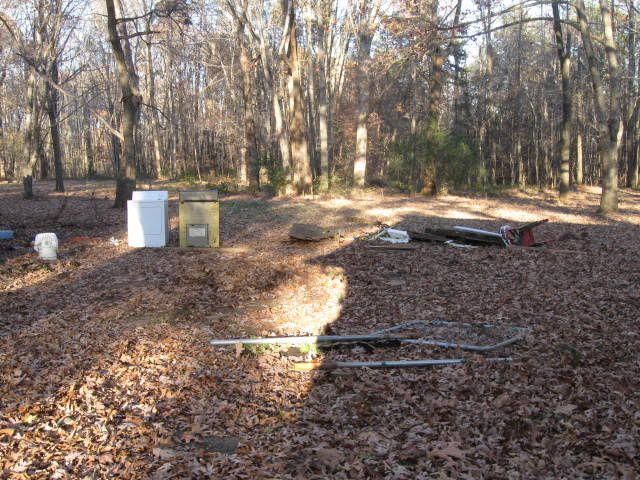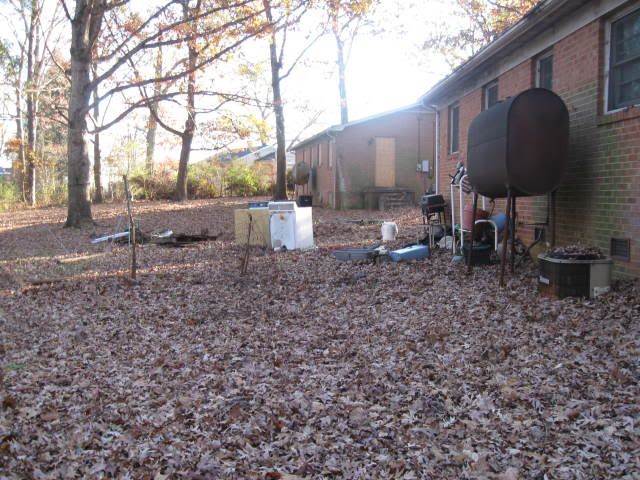 Out of four abandoned spots I've visited in NC, three had their machines on their lawns.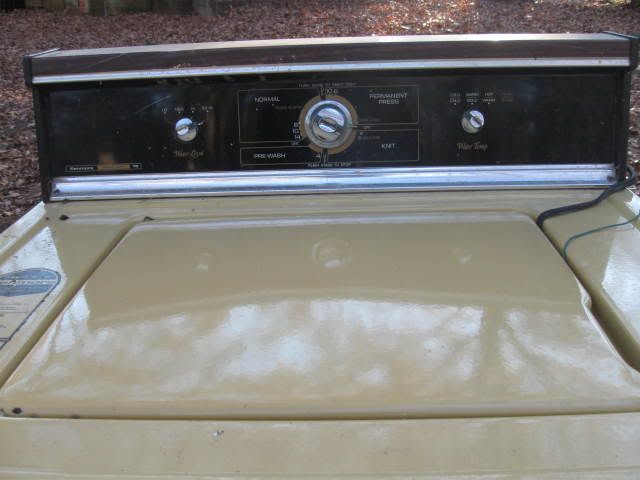 5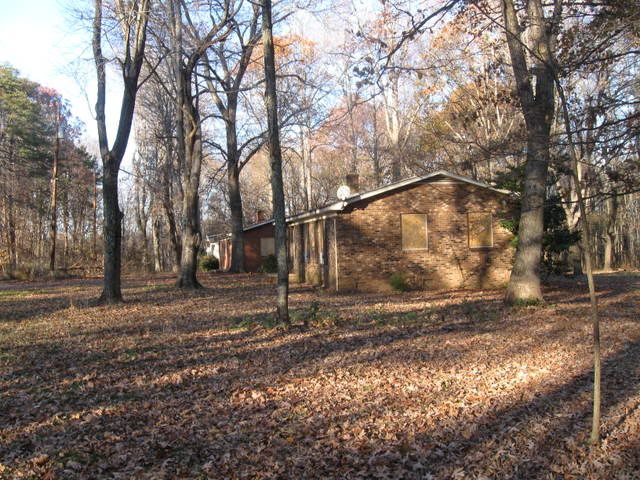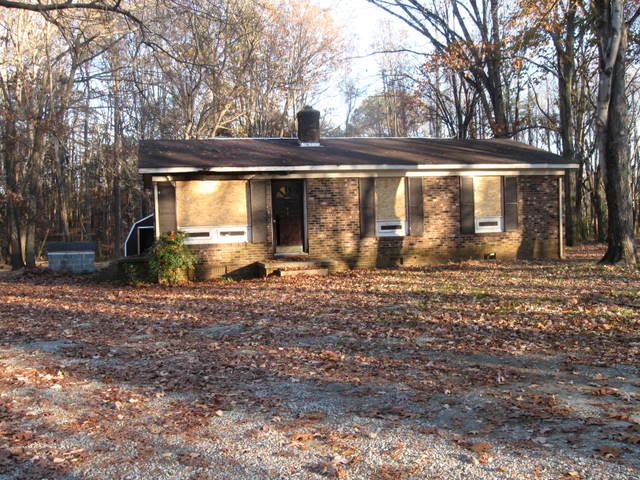 This was the only house with signs of forced entry.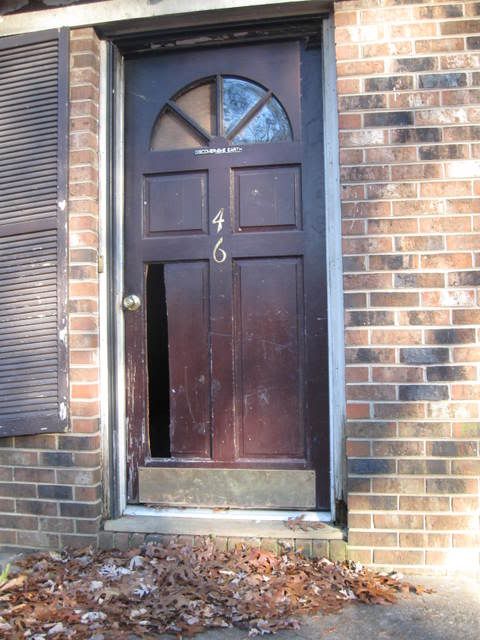 My flash captured this for me!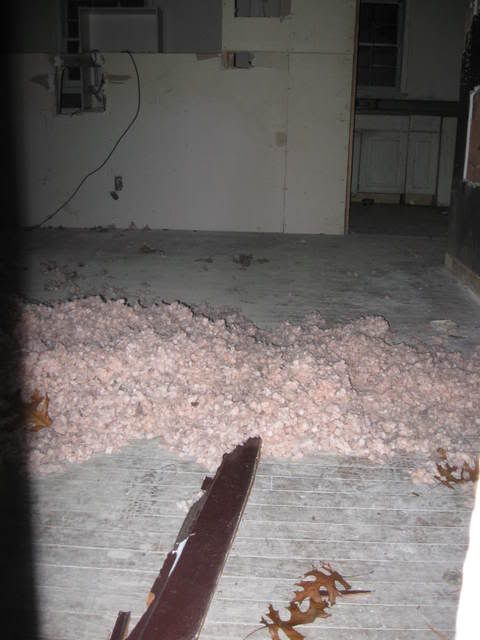 Close up of the sticker on the door. I thought it was also odd that half the windows were boarded.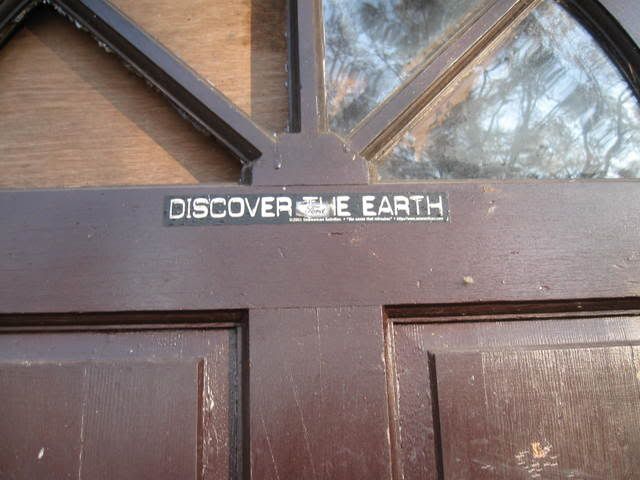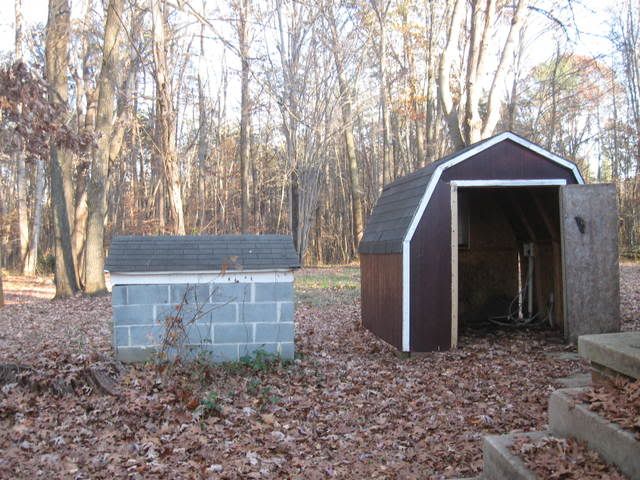 6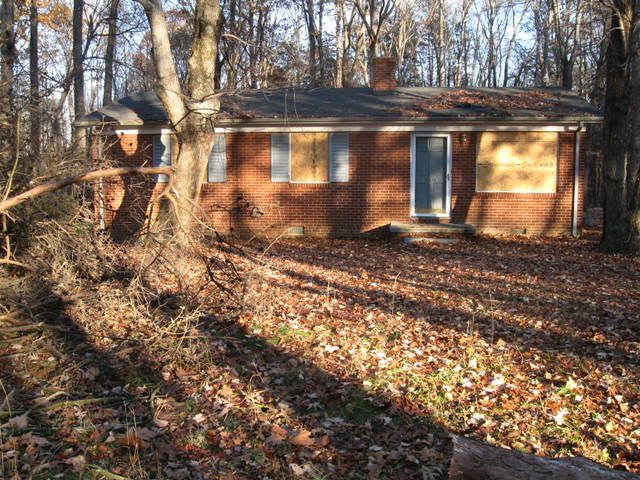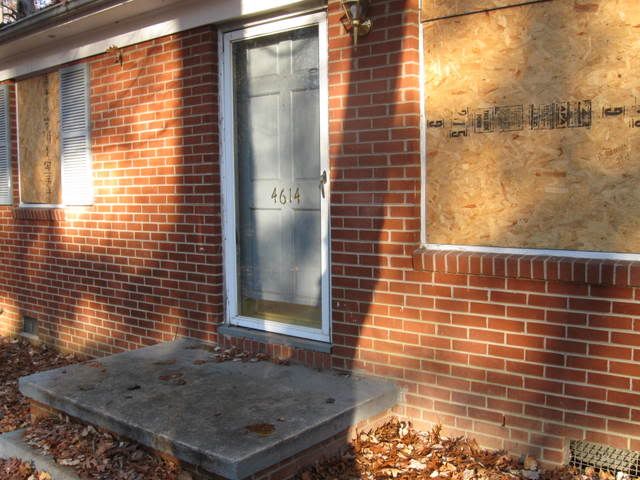 This picture always reminded me of those picture-book type houses, with the solidly built brick wall with the simple windows. It's so simple, comforting and I think, soothing. These people who built them didn't need fancy molding and beveled brick designs and imported glass.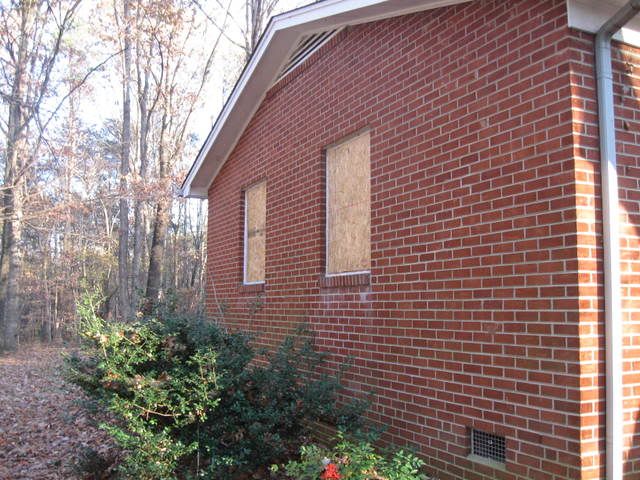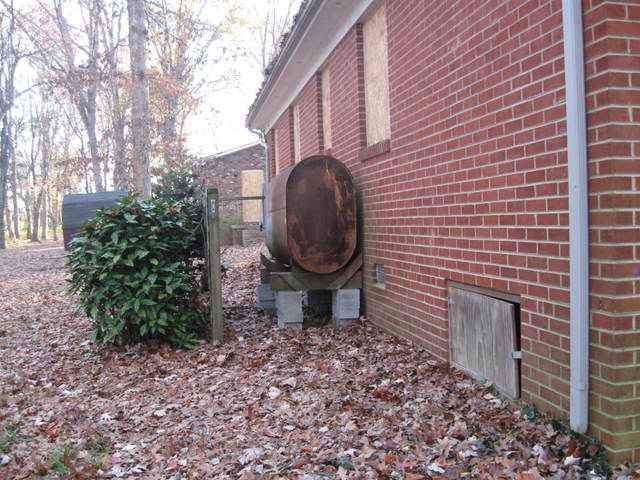 7 Oh this house...this one and the following one I was in love with in an instant.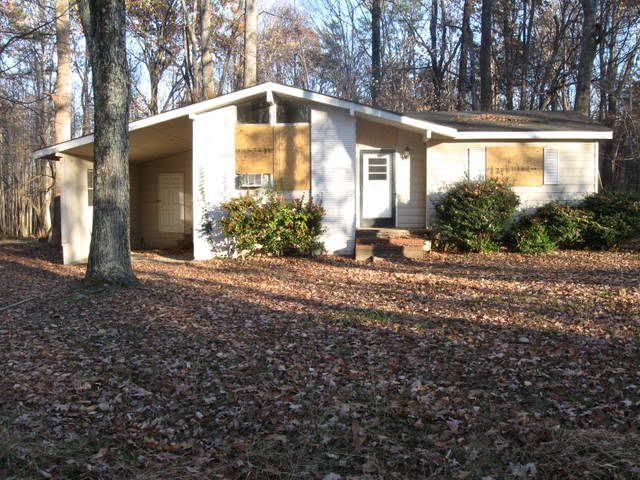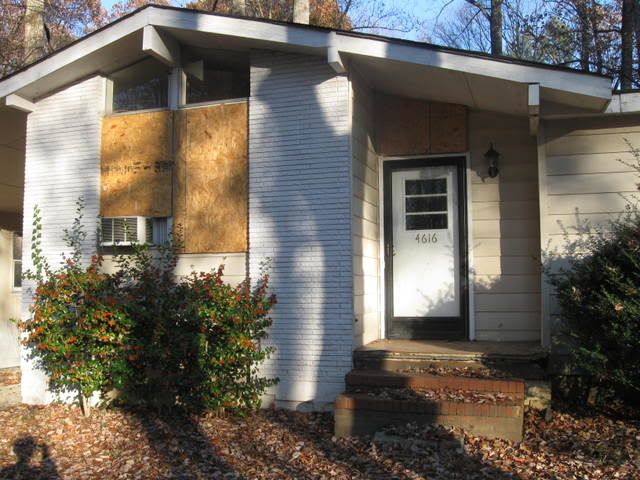 I wonder how long this pencil had been neglected. It should make friends with the spork.



If you can tell from the front of the photo, there's a breezeway to the back yard. Here's a shot from the back.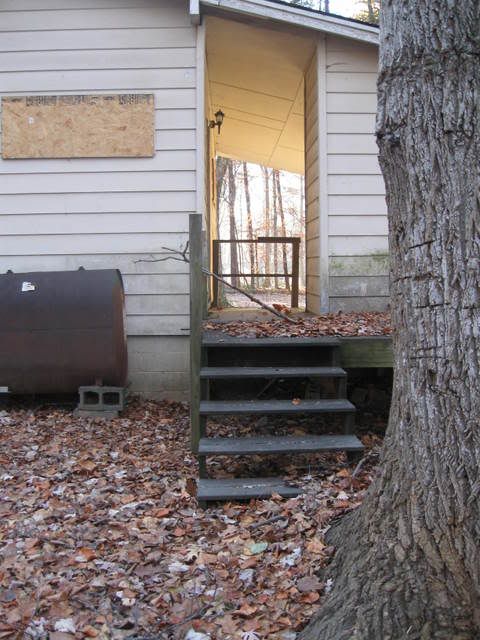 Doghouse, likely made by loving hands.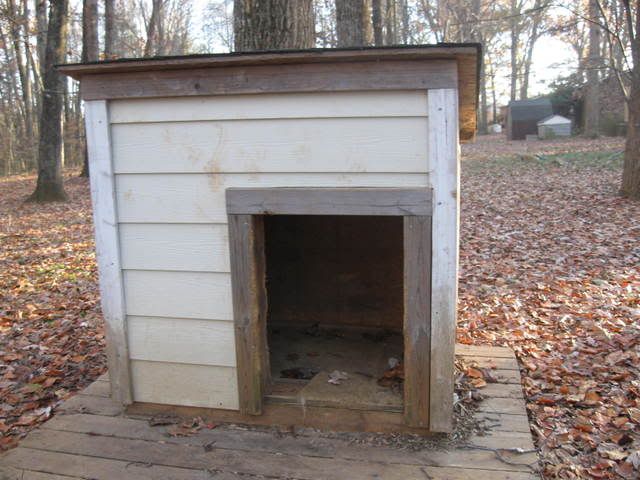 Looking back on 6 & 7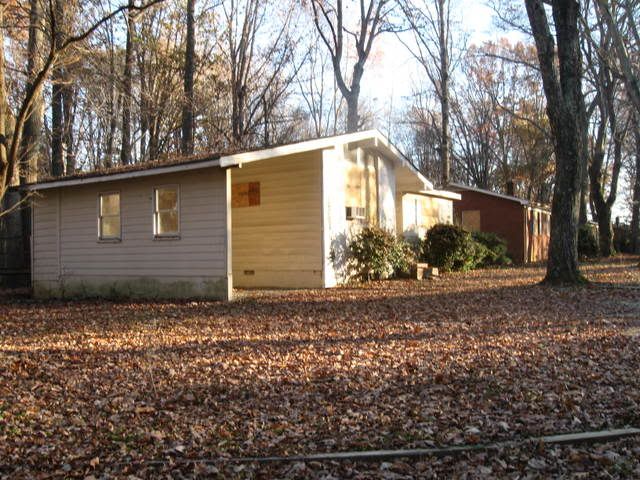 8

*Sigh of longing* It's so cute!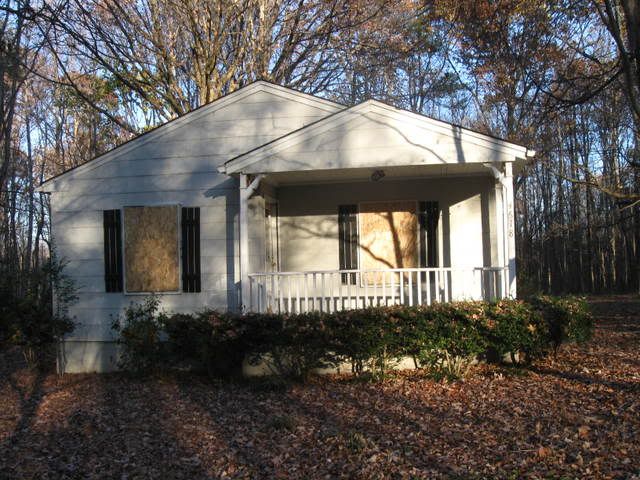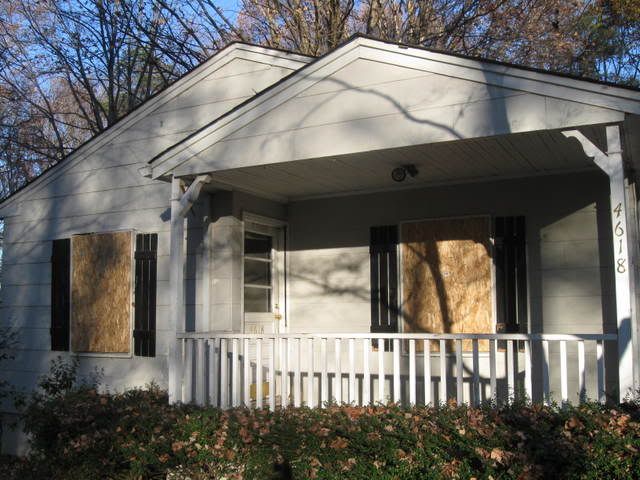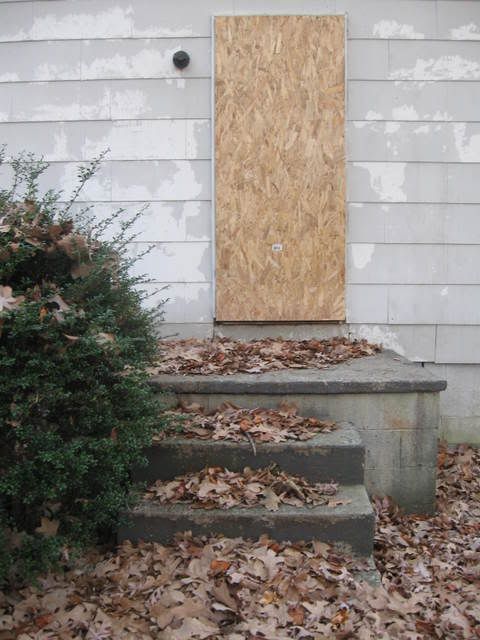 Looking back at the string of houses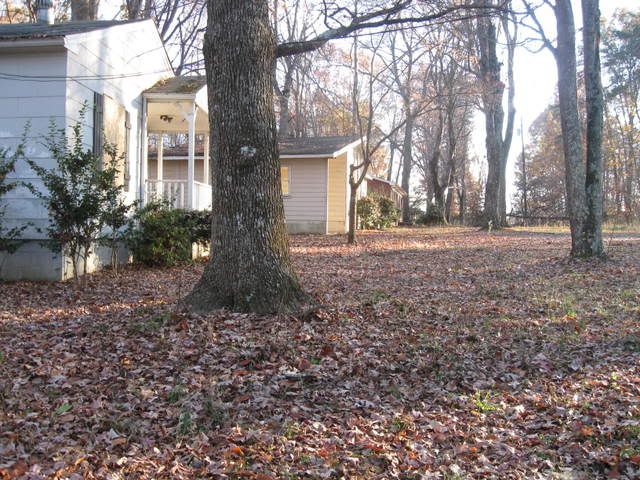 Trailor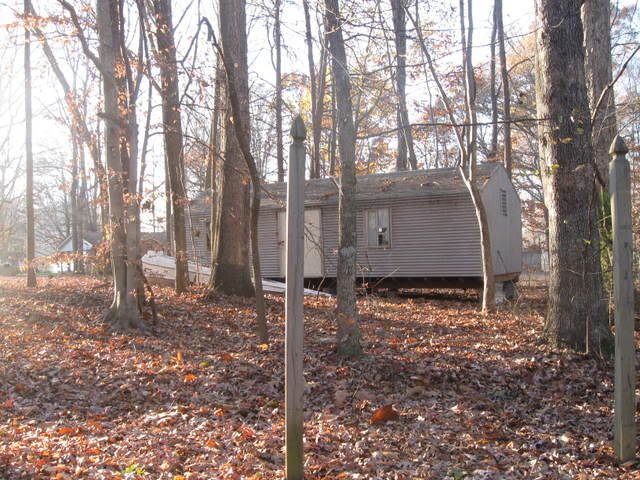 These people were really hell-bent on keeping stray wanderers out of this trailer. There were a couple locks, and a hanger for good measure. It was stacked to the windows with storage boxes.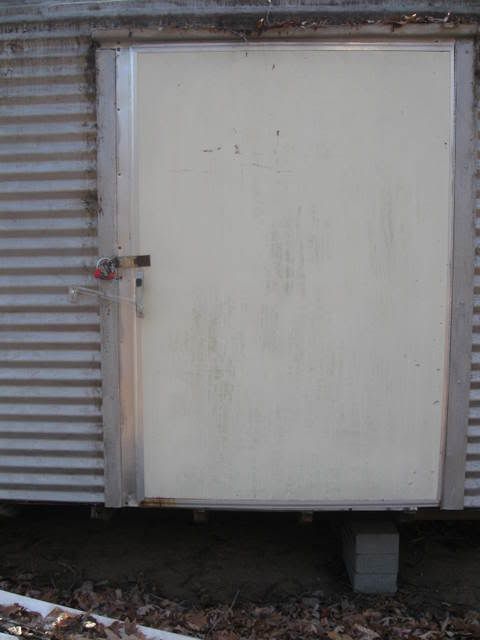 Nature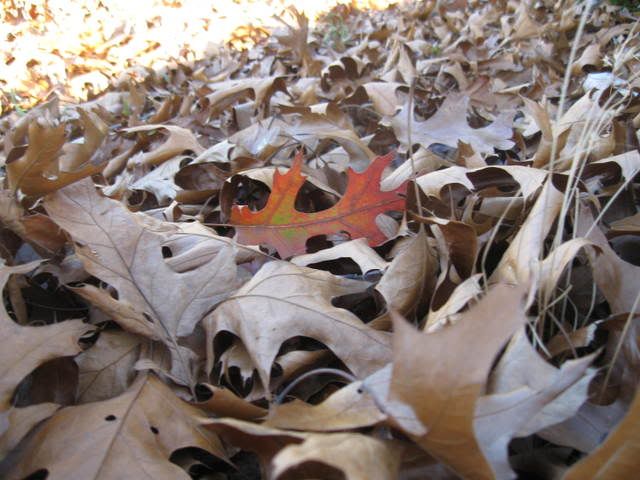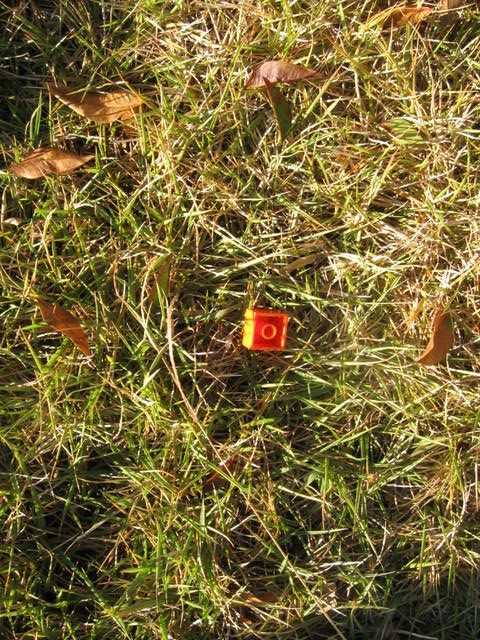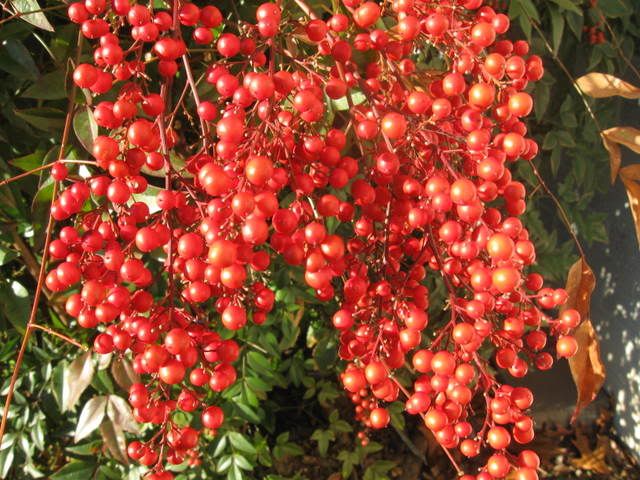 The woods here are frighteningly thick. It'd be extremely easy to get lost. However, children would have so much fun exploring.



It's hard to see, but the land takes a sharp drop into a mini-gorge.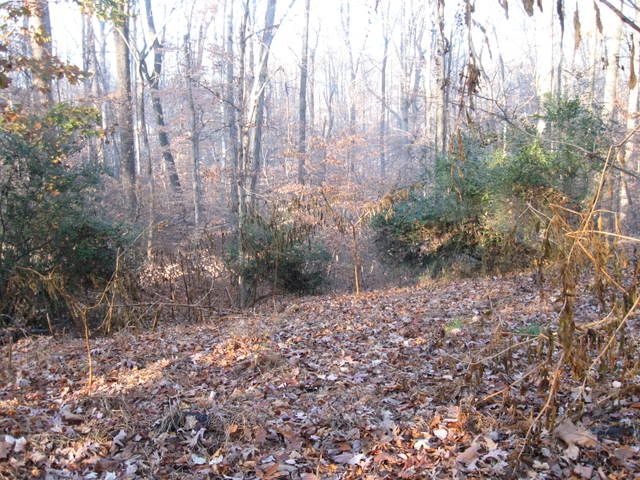 This is the last part of my North Carolina series, Part 1 is HERE and Part 2 is HERE. Comments appreciated. There will be a future follow-up with shots from my Holga in a few weeks.

PS: If you are interested in the property, I shot a photo of the contact information.