Here are some pictures I took during a 6 month study abroad in Derry, Northern Ireland. Of course, I took advantage of the proximity (and cheap flights) to other parts of Europe, so these pictures are from Ireland, as well as Scotland, and Germany. I went to a bunch more places, but I don't have "abandoned" pictures to show for it. The idea of exploring abandoned buildings had not yet occurred to me. I haven't seen any of these places posted before, so here goes.

Preview: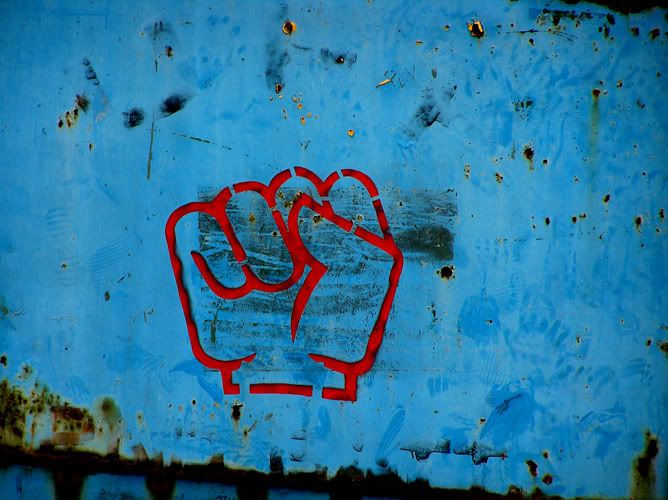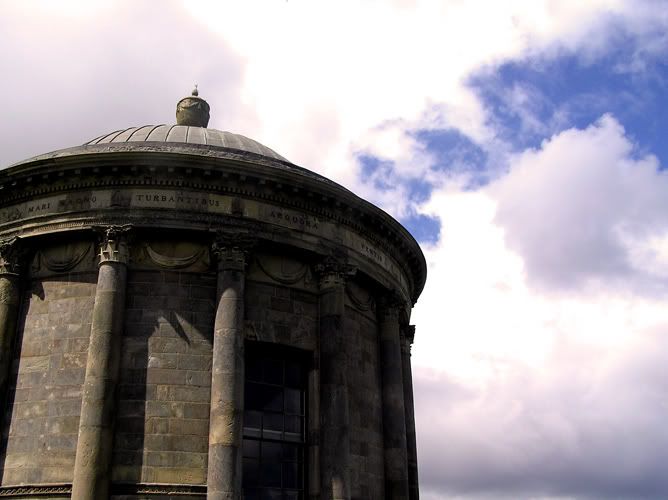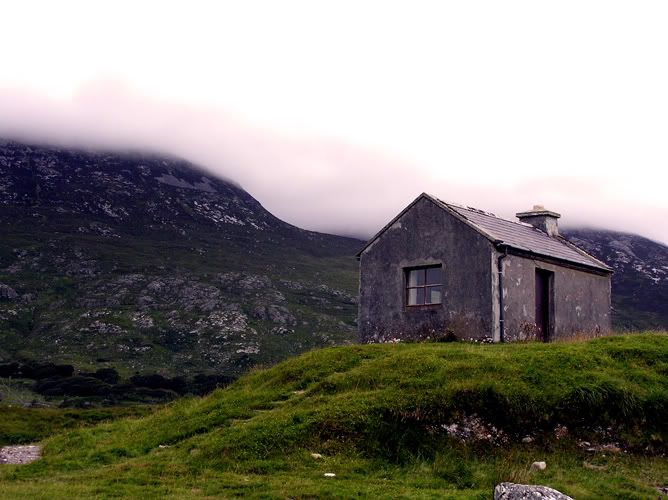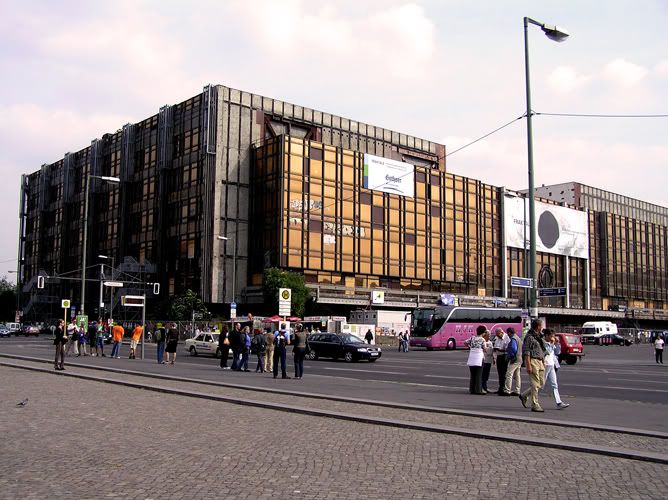 Dunluce Castle, on the north Antrim coast of Northern Ireland.
History is sketchy, but it was built somewhere around the 13th or 14th century. Possession has changed hands numerous times since then. It's location makes it a great sort of fortress. In the last 50 or so years of it's use, it was home to the Earl and Countess of Antrim. During their residence, 1639 to be exact, part of the castle broke off and fell into the sea. Bummer! The Earl died in 1683, and the castle was abandoned in 1690, after the Battle of the Boyne. Upkeep is apparently pretty expensive since the sea is constantly trying to reclaim the coast. For more history, go here.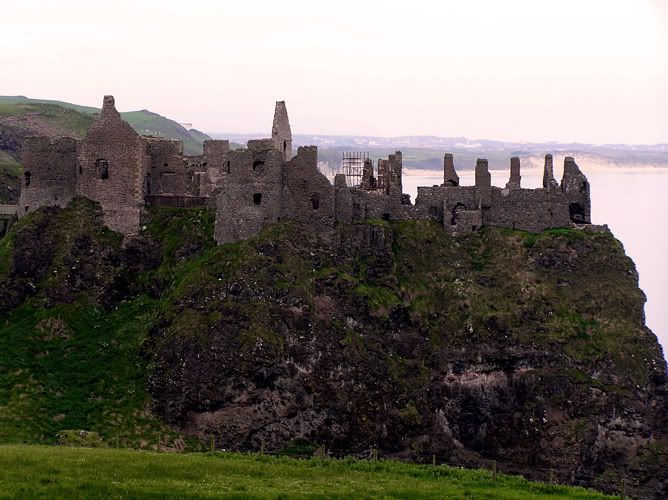 Belfast Ship Yards - birthplace of the Titanic
I took the Big Red Bus tour of Belfast, so my pictures from here are very distant. Pretty good for being taken from a movie bus though, I think. In fall of 2005, this area was abandoned. I have no idea what it looks like now. Our guide said they had big plans for the area, so if any of you are lucky enough to live nearby, fill me in.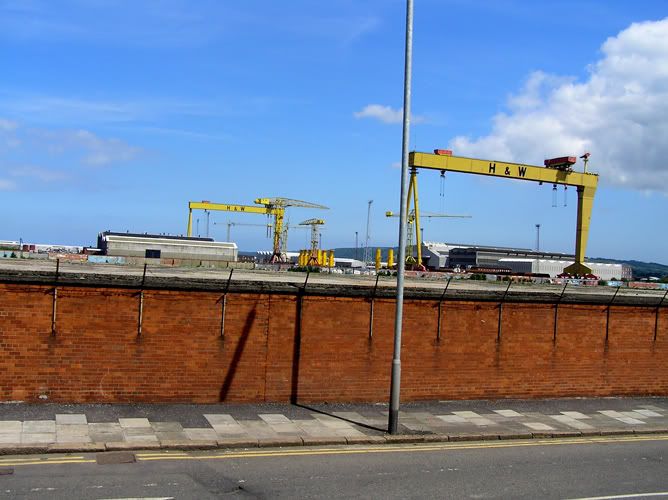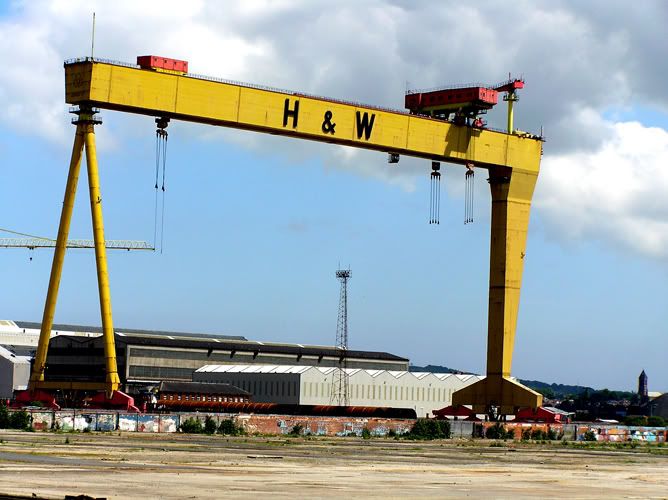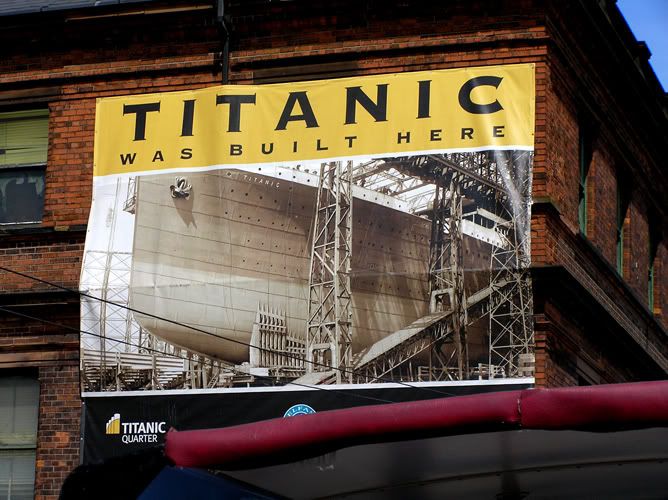 More Belfast
An all too common site in parts of the city. I'm sorry, I can't remember what road this was on. I was dumb and threw away my tour map.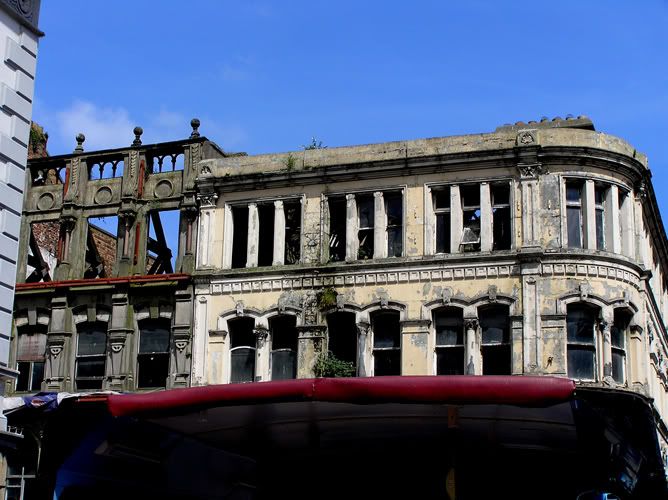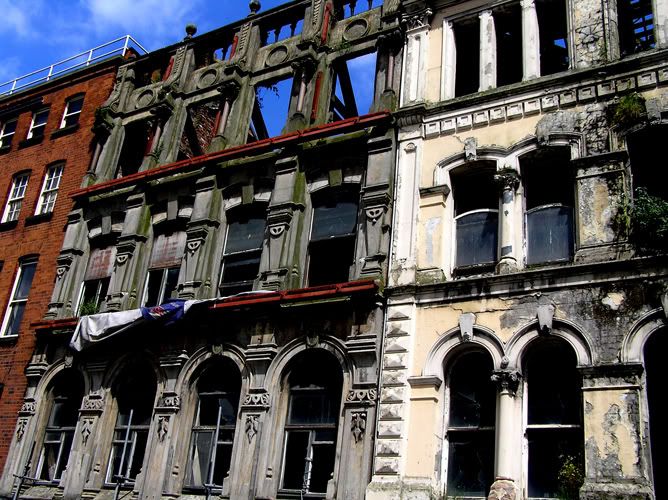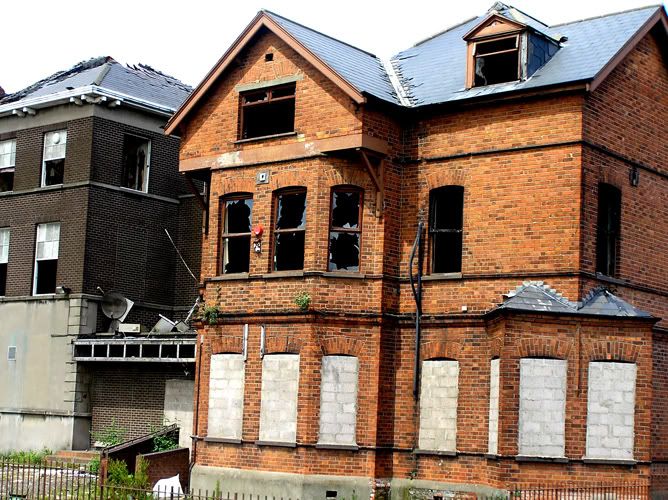 Belfast
Crumlin Road Gaol
A former prison situated in north Belfast, Northern Ireland. The Gaol was built between 1843 and 1845 and was considered one of the most advanced prisons of its day. It is the only Victorian era prison remaining in Northern Ireland and has been derelict since 1996. More info here.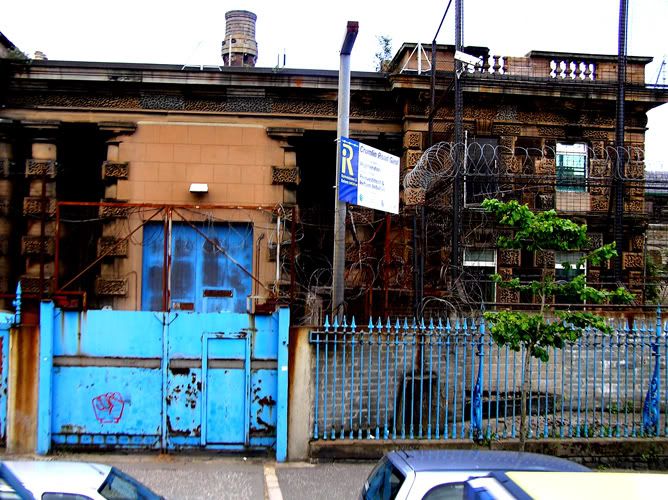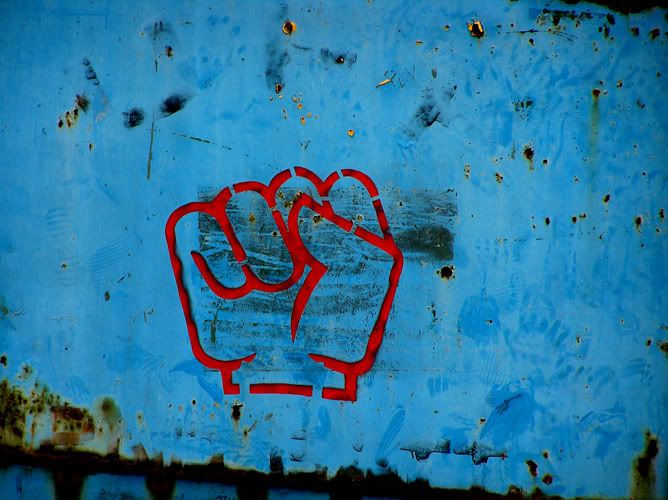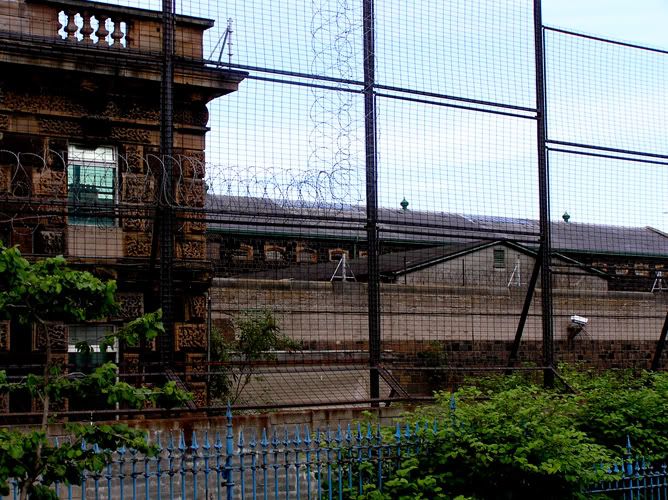 The Crumlin Road Courthouse, also derelict, stands opposite the Gaol. A tunnel under the main road connects the two buildings. Someone stole the scales of justice. Go figure.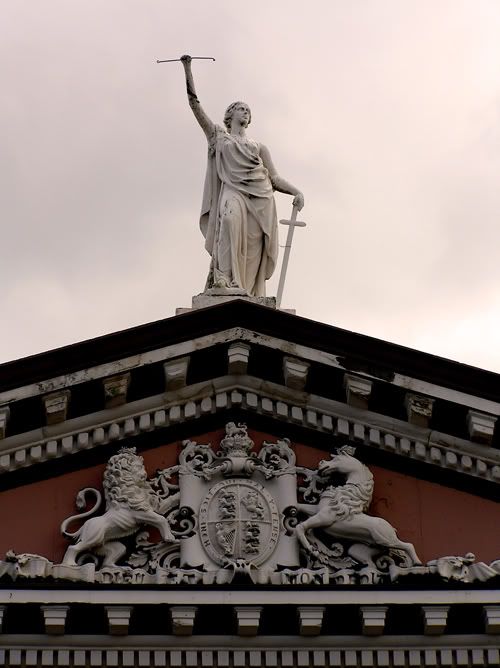 Co. Londonderry
On the northern coast of Co. Londonderry (one of my favorite spots), there's a little town called Castlerock. The next several pictures were taken just outside of Castlerock.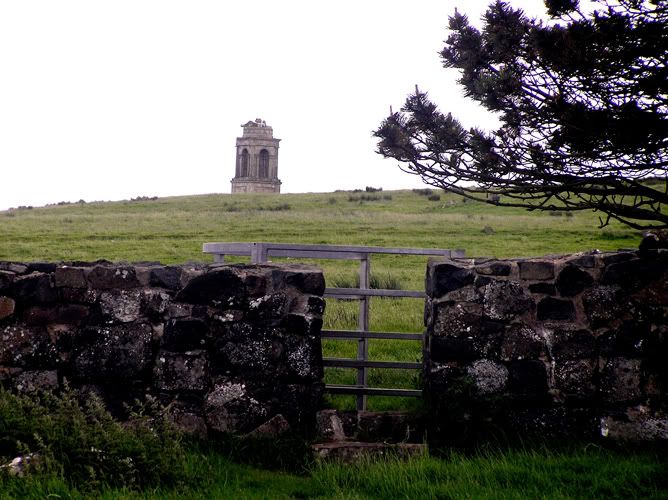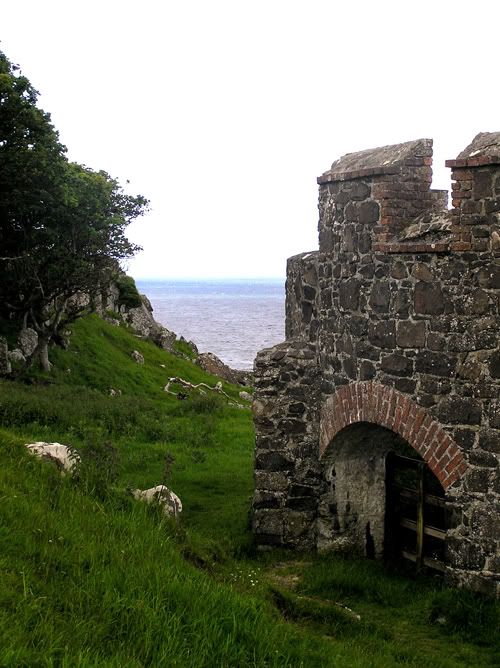 Mussenden Temple - Castlerock, Co. Londonderry, Northern Ireland
It was built in 1785 and forms part of the estate of Frederick Augustus Hervey, the 4th Earl of Bristol, Bishop of Derry.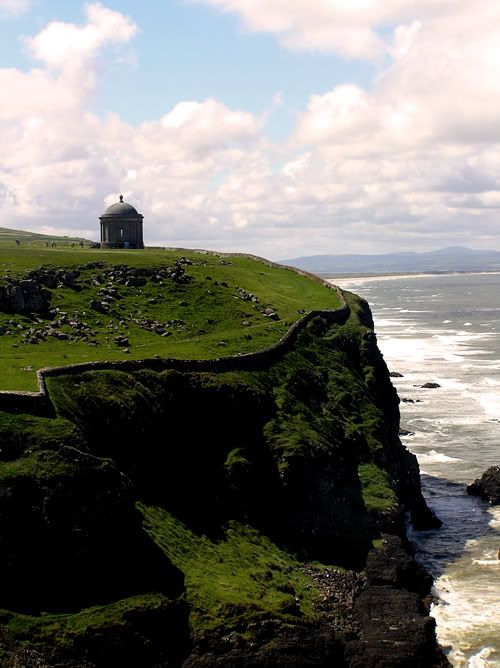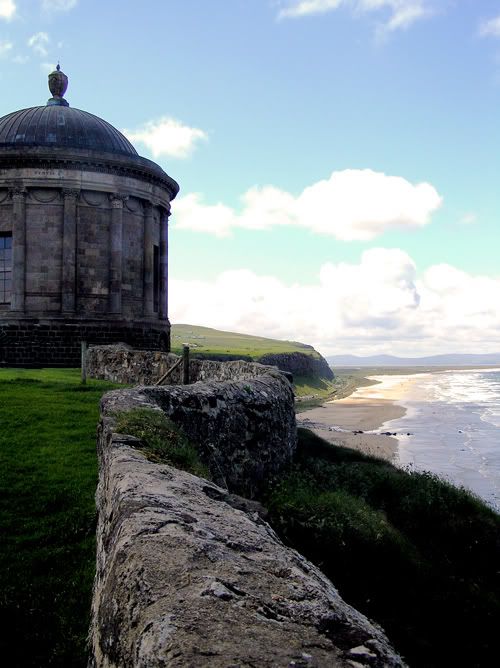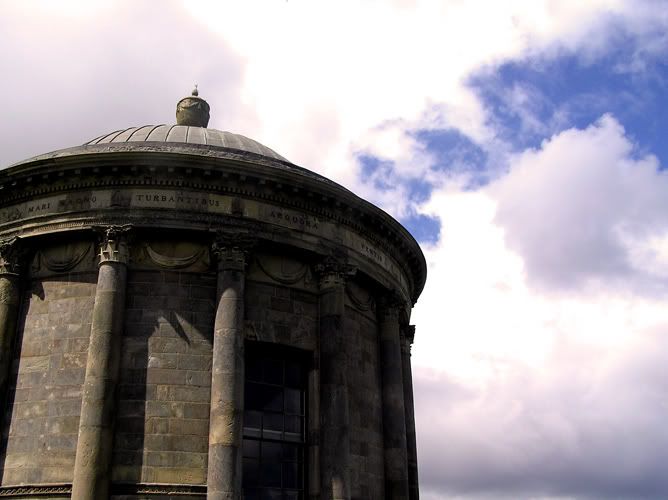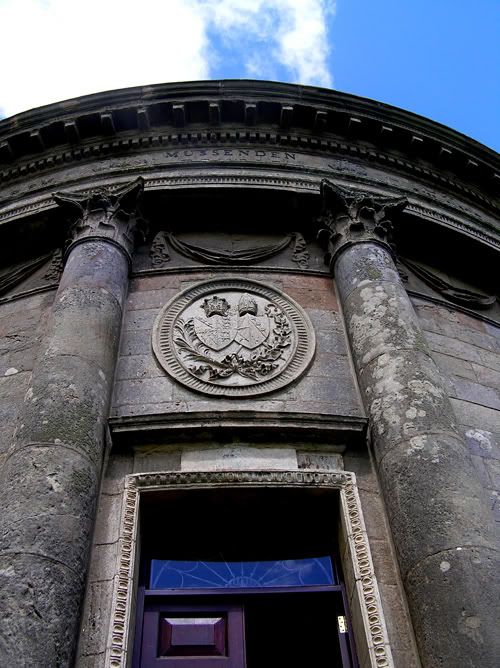 The building was intended to be used as a library and the walls were once lined with bookshelves.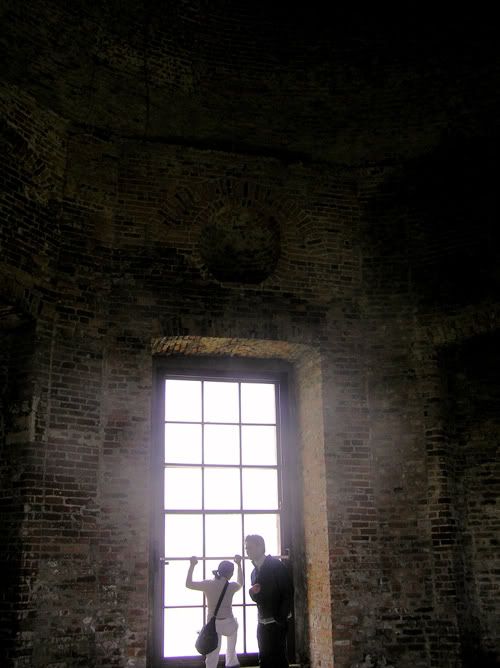 View from the window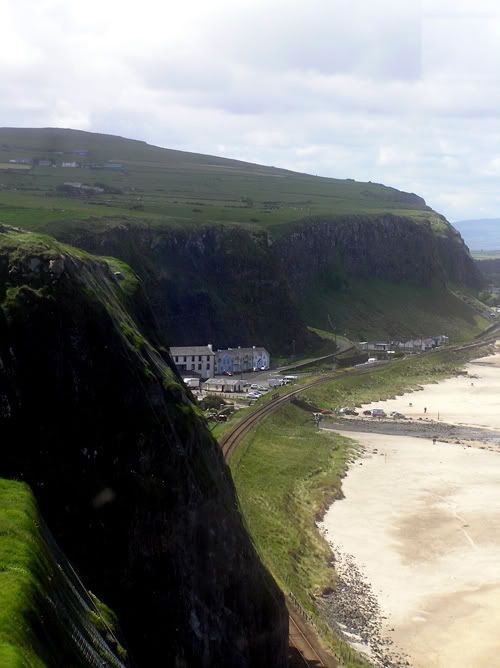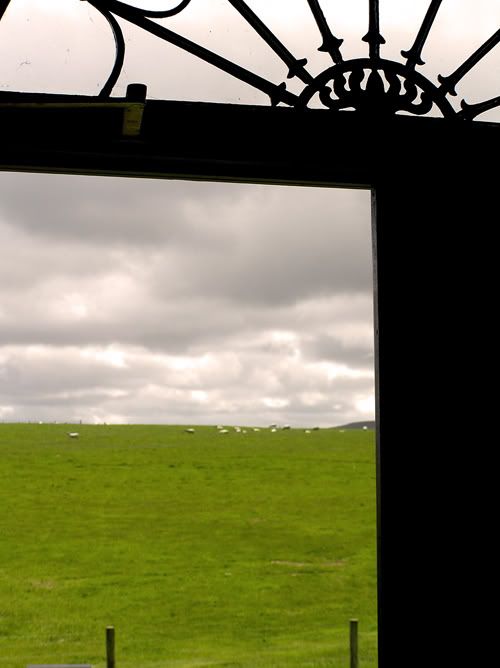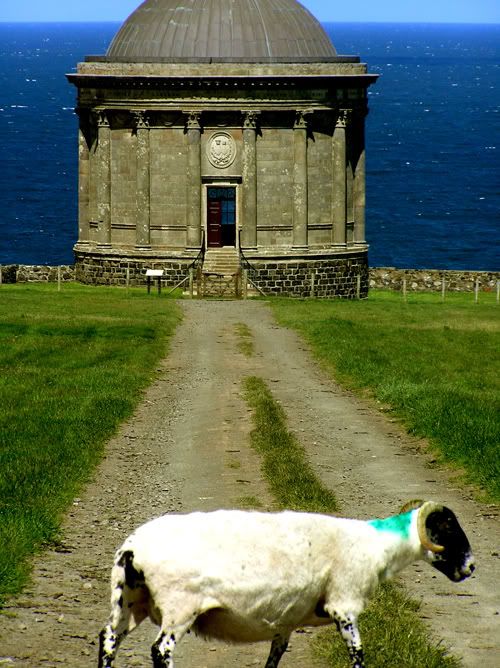 Downhill House
The main house of the estate.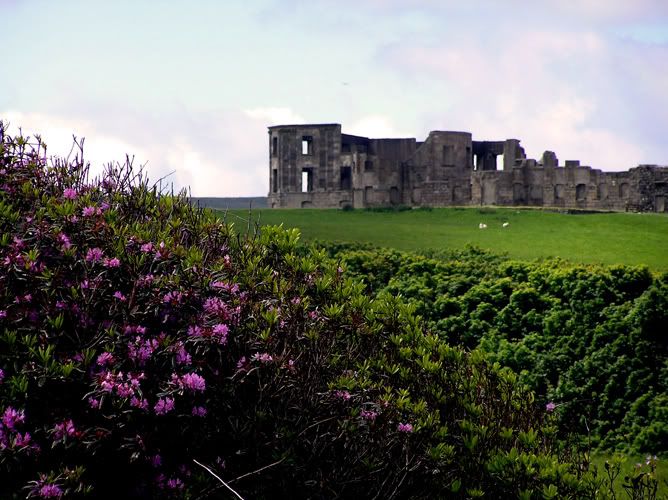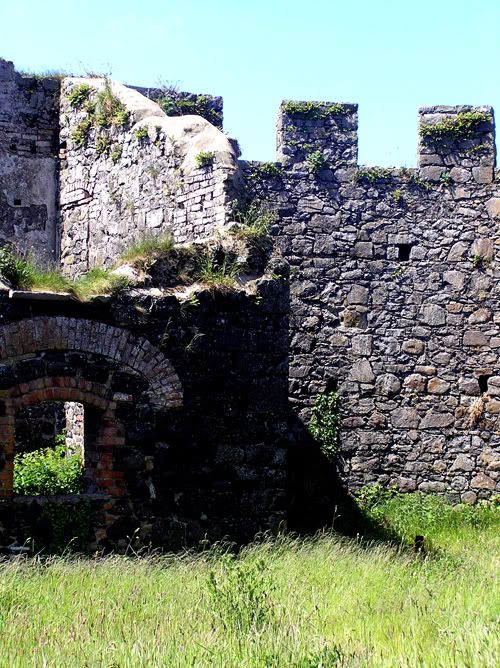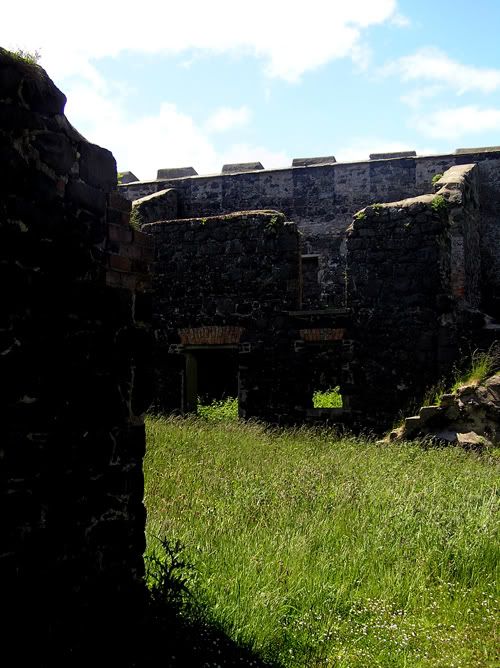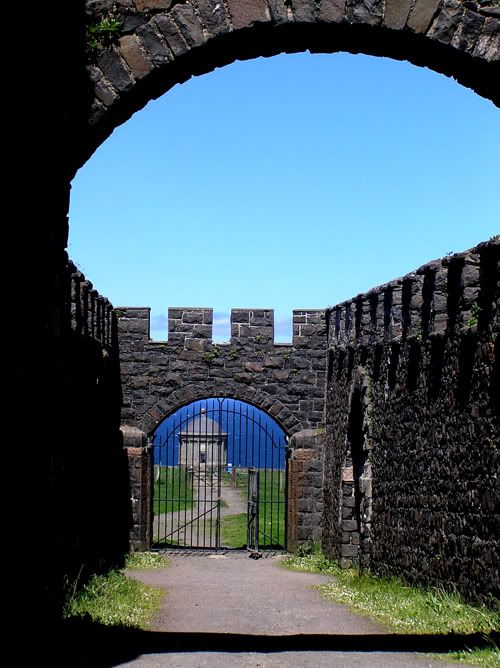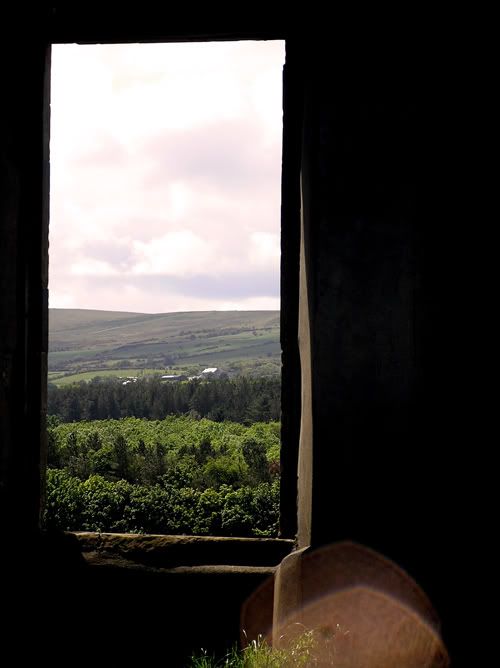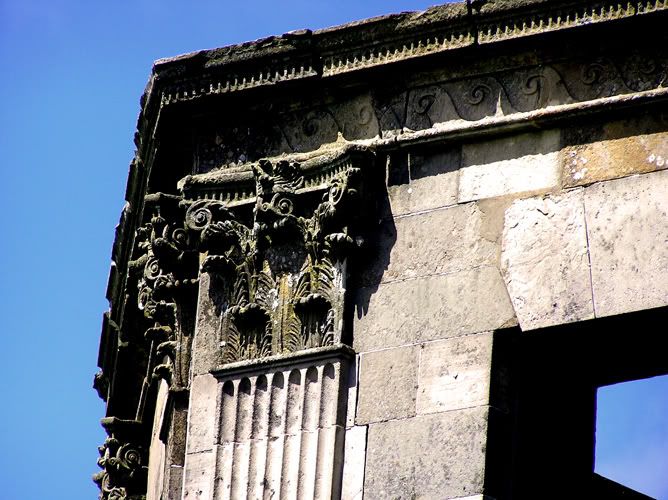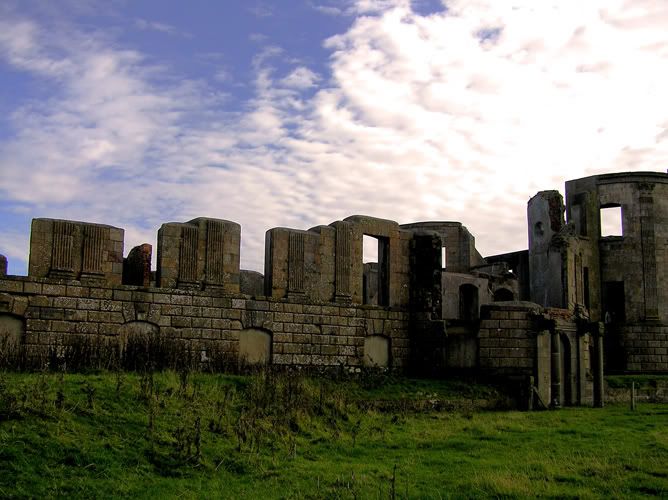 Greencastle, Co. Donegal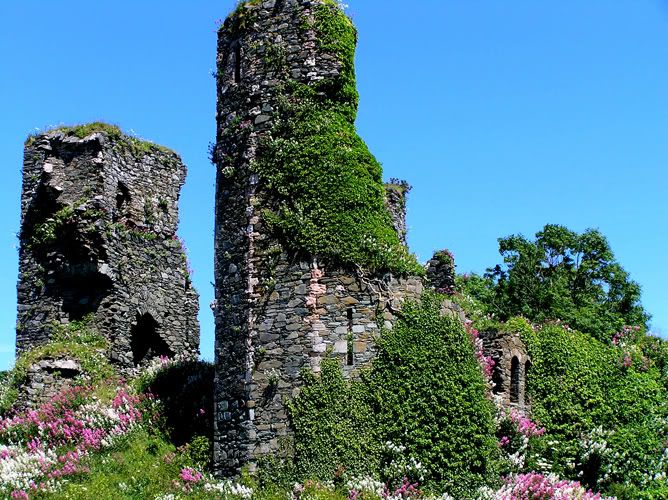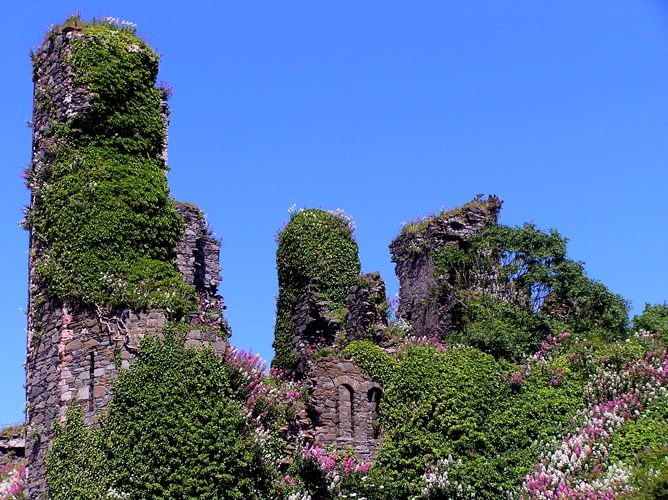 Abandoned building
near Ben Lettery Hostel, in the heart of the Connemara region, Co. Galway.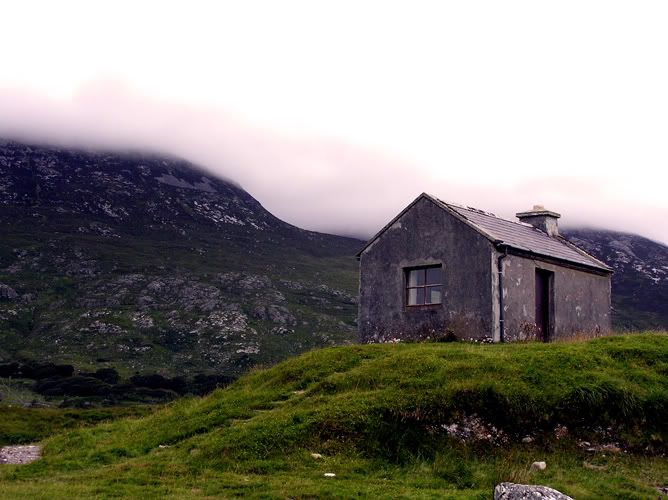 These guys were everywhere!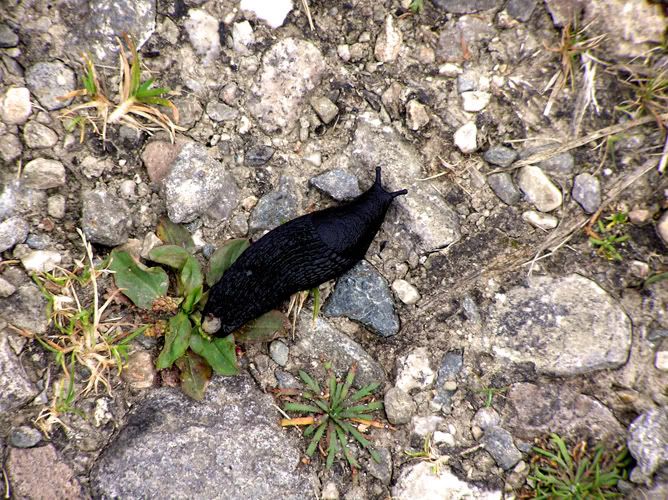 Berlin, Germany
unknown building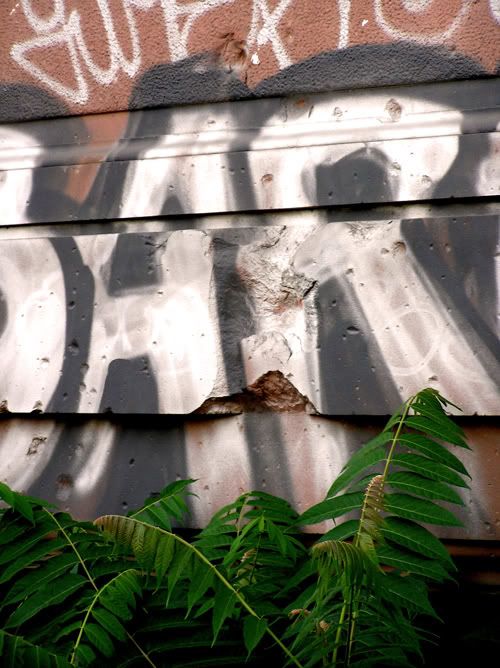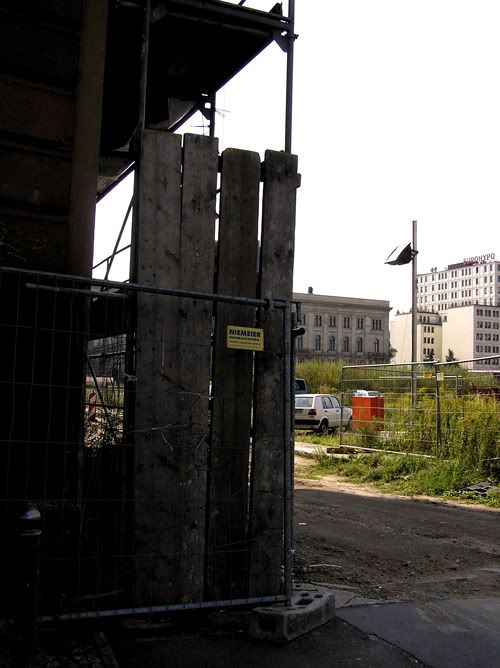 "Soviet Palace", East German Communist Parliament, Berlin
This picture was taken in Fall, 2005. From what I understand, this building no longer exists. It used to stand across the street from Berlin Cathedral. The girl leading our walking tour told us it hadn't been used for years and there was a great debate about what to do with it. The plan was to demolish it and re-build the castle that was there before this building. I found a recent article about the plans here. If any of you live around here, fill me in please.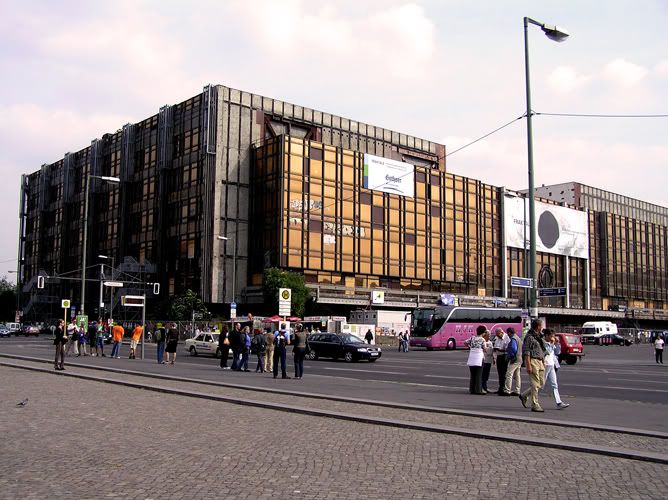 Urquhart Castle, Scotland
I think the nearest city is Inverness, but this castle is right on Loch Ness, so you can't miss it. I didn't see Nessie while I was climbing around. Better luck next time.
It is not known precisely when the castle was built, but records show the existence of a castle on this site from the early 1200s. It certainly existed in 1296, because that's when it was captured by Edward I of England. You can read more about it here.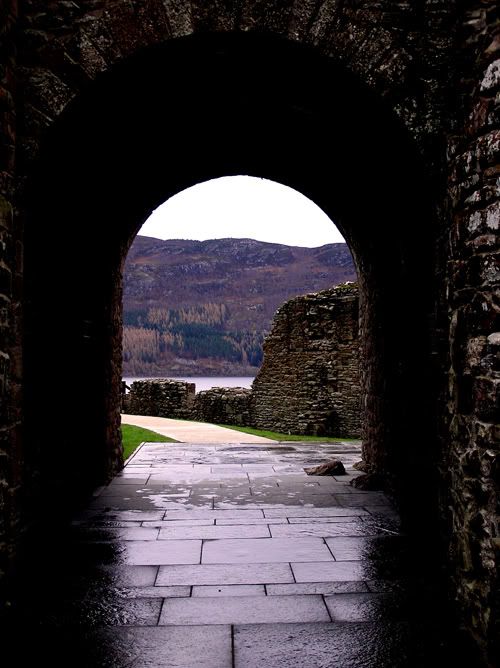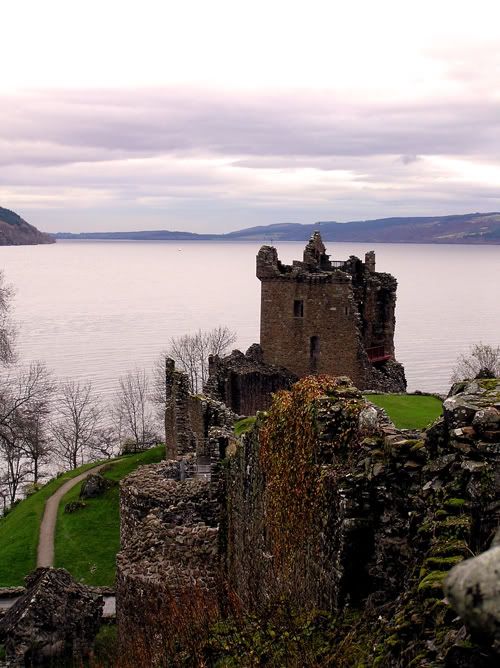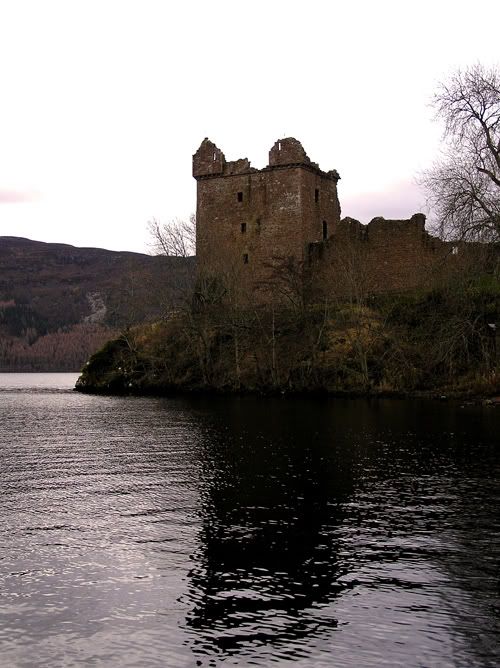 Derry, Northern Ireland
This was taken from inside Bogside, also known as Free Derry. At the time I was there (Fall-Winter, 2005) the surveillance towers you see had been abandoned by the British army. Shortly after I left, they were torn down as part of the overall removal of the British army from Northern Ireland. If I had known then what I know now, I would have taken a ton more pictures!