This is the North Star Line, also known as "the last train to nowhere." It's located at Mile 31 along the Nome-Council Highway in Alaska. The site is listed on the National Register of Historic Places as a "historic district"... which I think is pretty interesting since it's not your typical historic district. It consists of three locomotives, two flat cars, and a boiler that were once part of the Solomon River Railroad. The remains sit in the Solomon River flood plain where they were abandoned in 1915. The area is tidal marsh and the trains can't be recovered.

If you go out to Solomon, Alaska, anytime soon, you should check it out and let me know how it's doing. For all the rest of us who probably won't make it out there to see this significant site.... here are some pictures!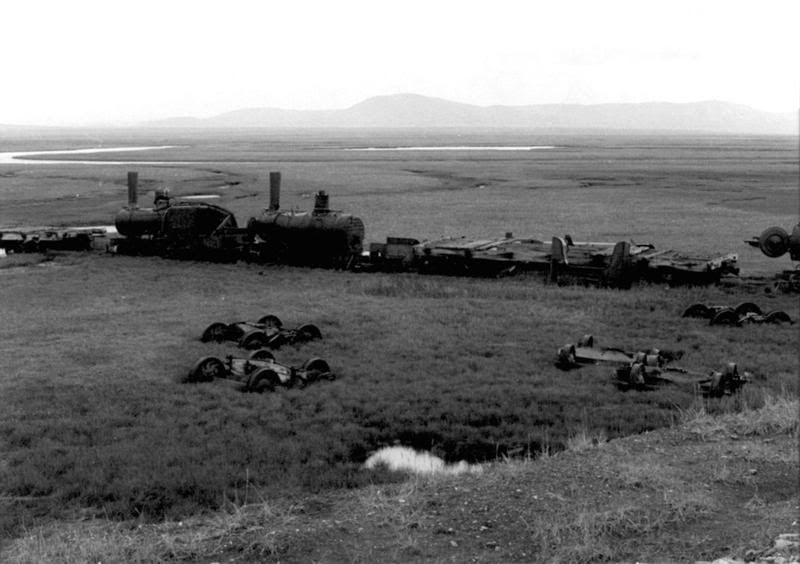 The National Register actually has many locomotives listed. I really like the photos of the old engines, and have a whole bunch printed and pinned on the wall of my cubical.






One of these photos is of an 0-4-4T locomotive originally used on the New York Elevated Railway. Few of these engines were manufactured, and only a few survive. One similar to this is in the National Museum of Transportation at St. Louis. There is possibly one in Cuba, and possibly one in a swamp in Louisiana.





The other engines were patented and designed by an engineer named Forney in 1866, and are also pretty rare--- only 50 or less of each were ever manufactured.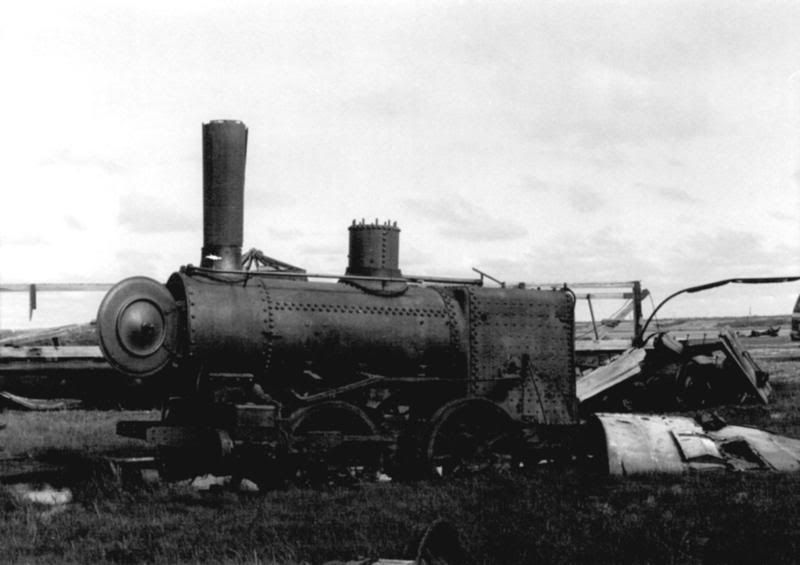 Most engines were disposed of with the end of steam passenger service on the elevated trains in 1903, but a few continued to be used with work trains into the 1930s. The Western Alaska Construction Co. purchased three of the surplus of these engines for the Council City and Solomon River Railroad.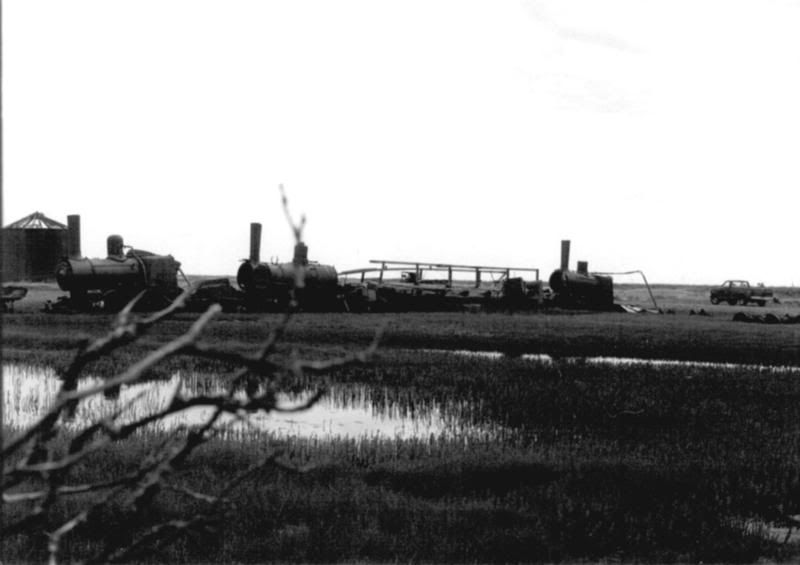 Poor little lonely train.

Choochooo.

These photos are part of the National Register documentation for this site, and were taken by Lisa Reddaway, Design Engineer of the Alaska Department of Transportation and Public Facilities.