Recently I found out that I live quite close to a sort of-ghost town in the middle of the Mojave desert called Hi Vista. It's not so much a town as it is an intersection with a few boarded up buildings. Anyway, this place in particular is so interesting because it's the site of the Kill Bill church! The church itself actually isn't abandoned. There's a house behind it as well as an above-ground pool and the inside of the church is carpeted with wood pews and posters, flowers, decorations, etc.. a typical small-town church.

Anyway, it was a neat way to spend an hour or so and it was only 20 miles outside of town.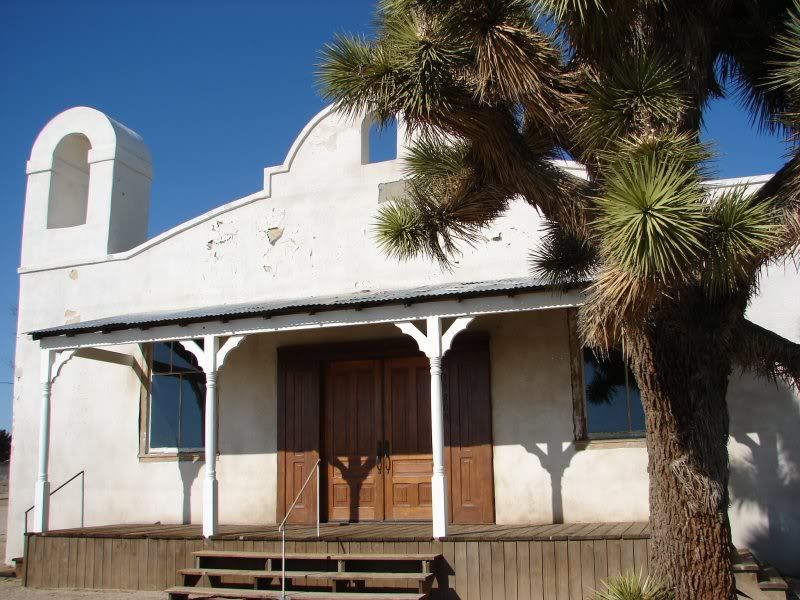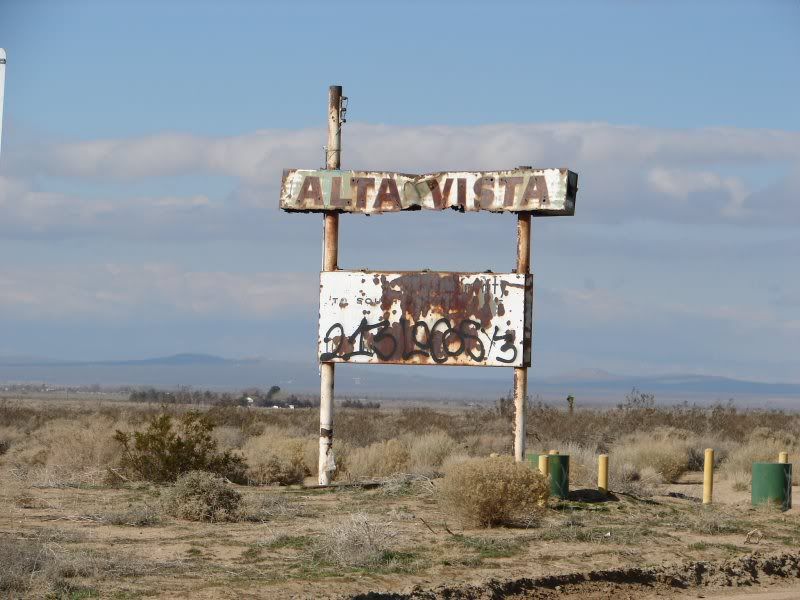 Random sign with nothin' around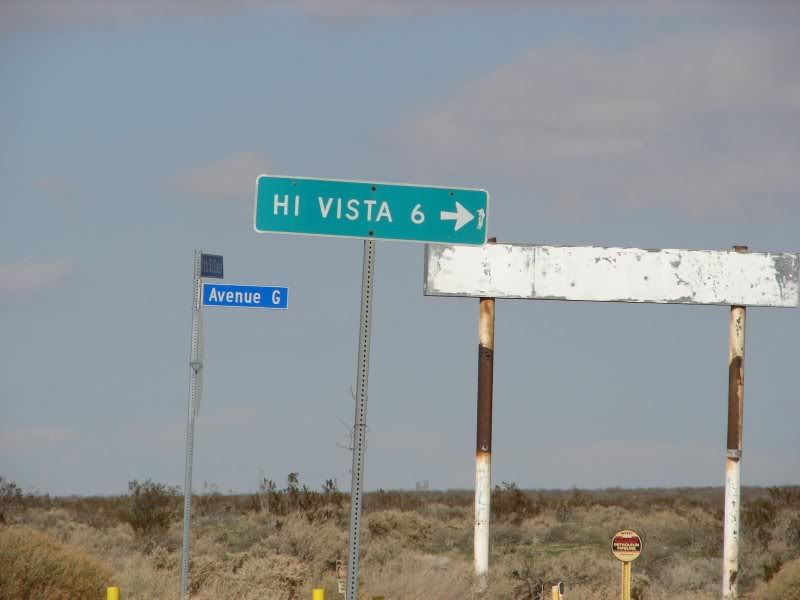 Hi Vista is...thataway!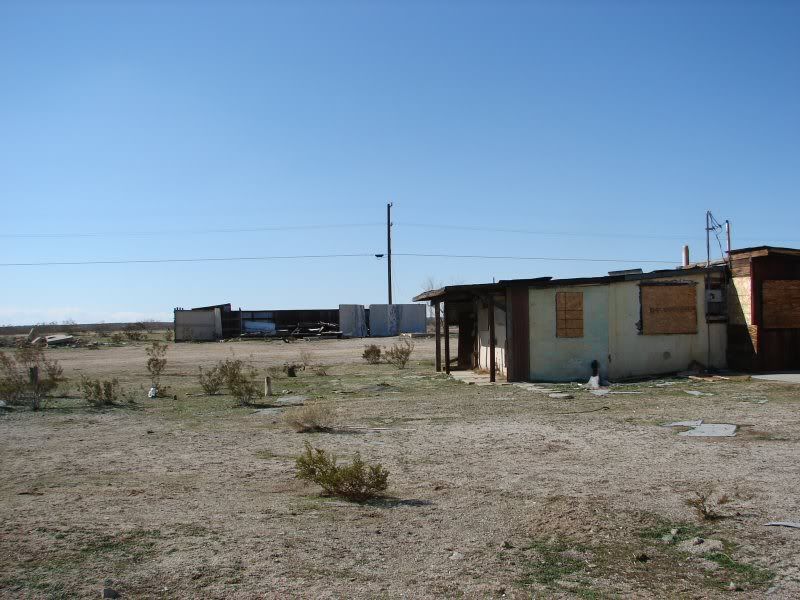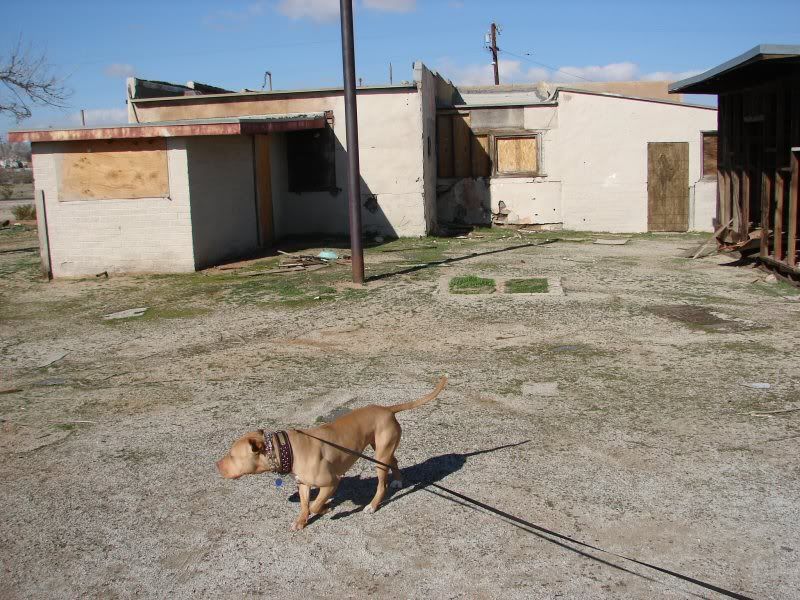 Pup got in the shot, she's a ham :p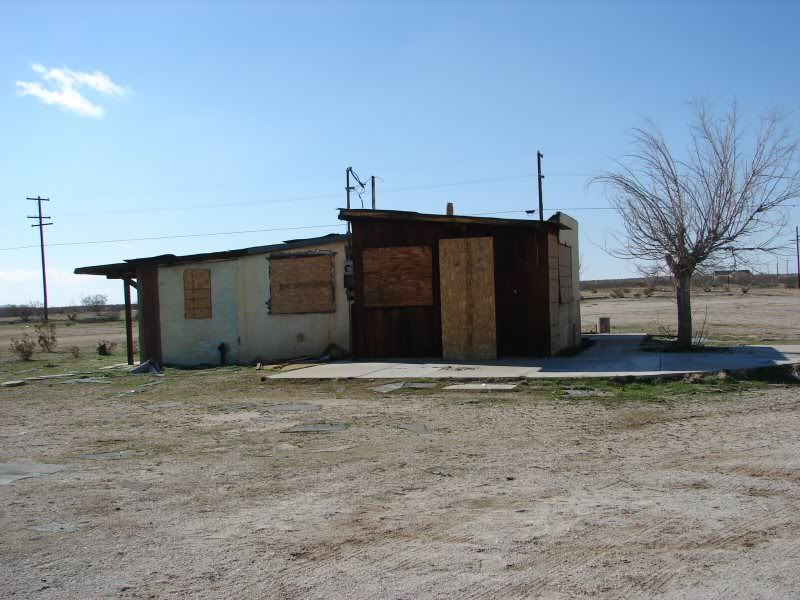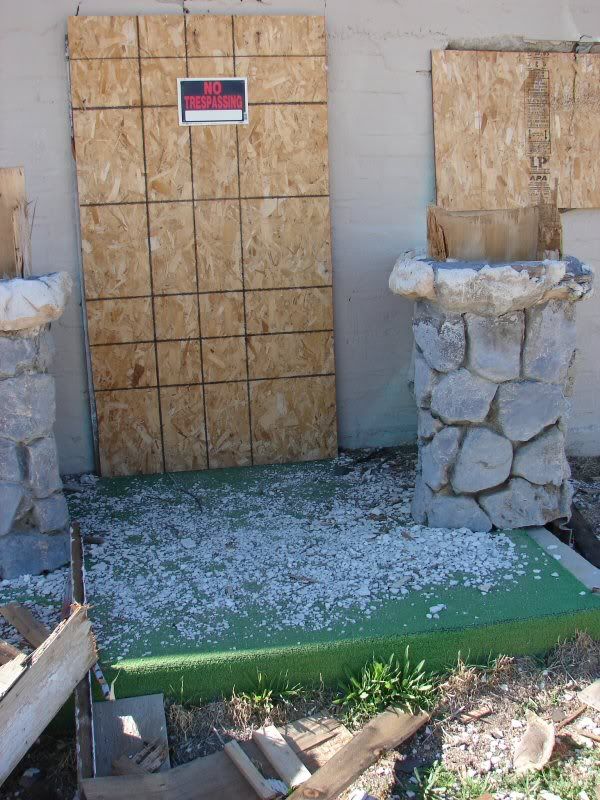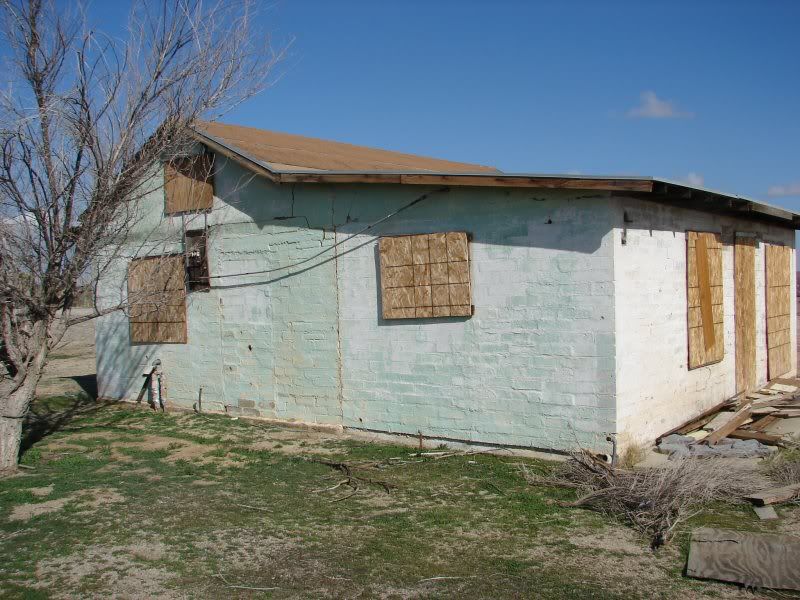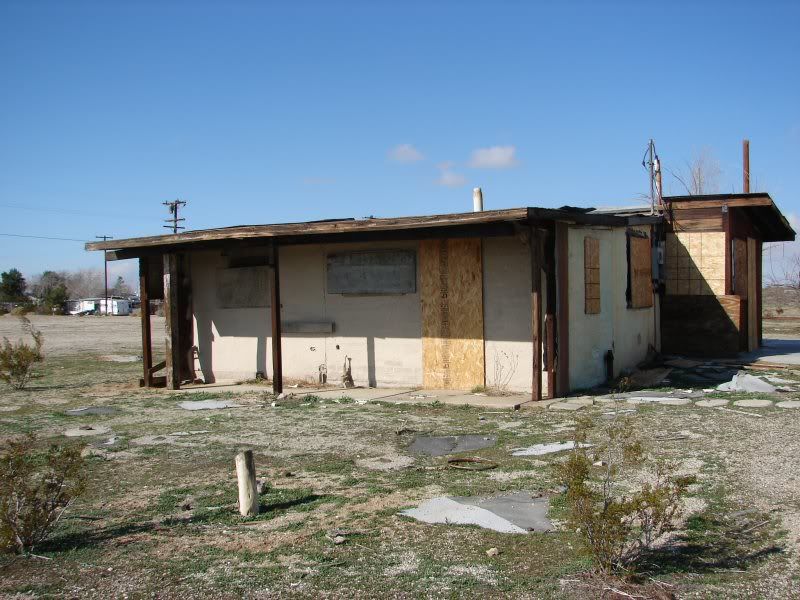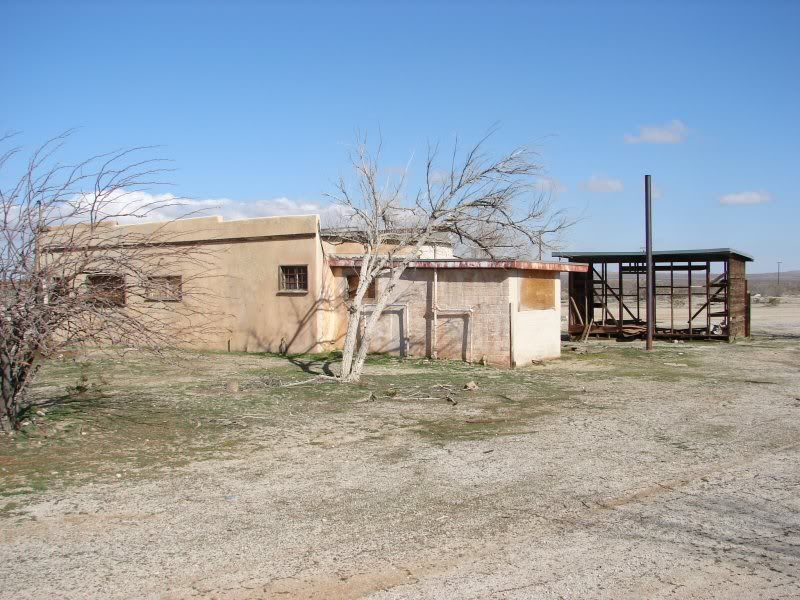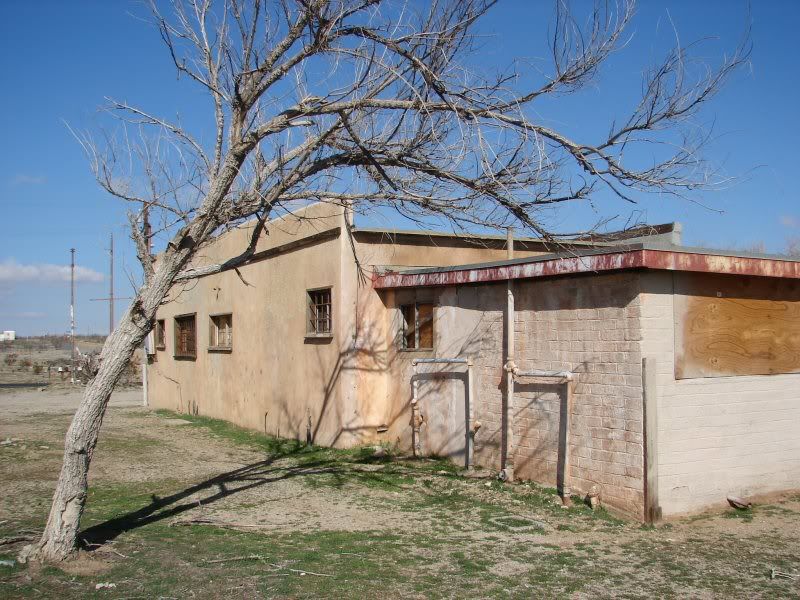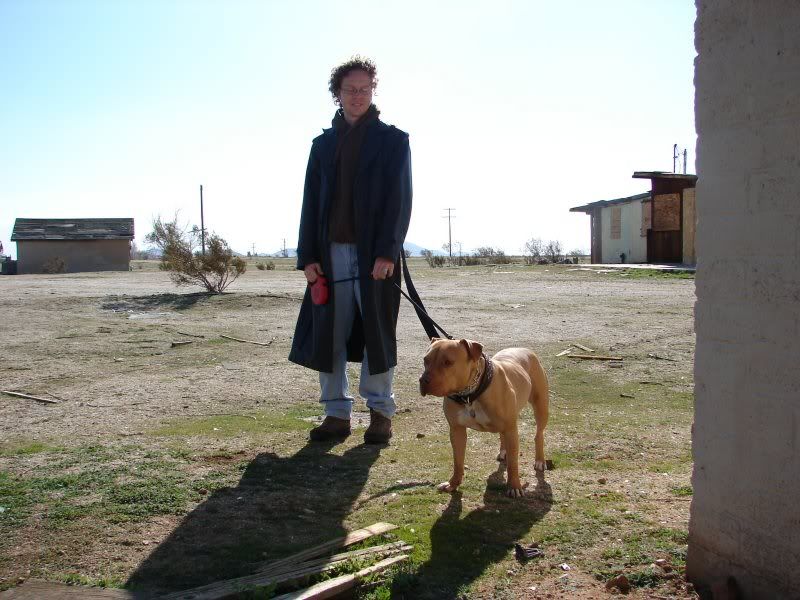 Pup *and* husband are hams, lol



Some debris.. sadly there wasn't much as far as interesting left-behind objects go.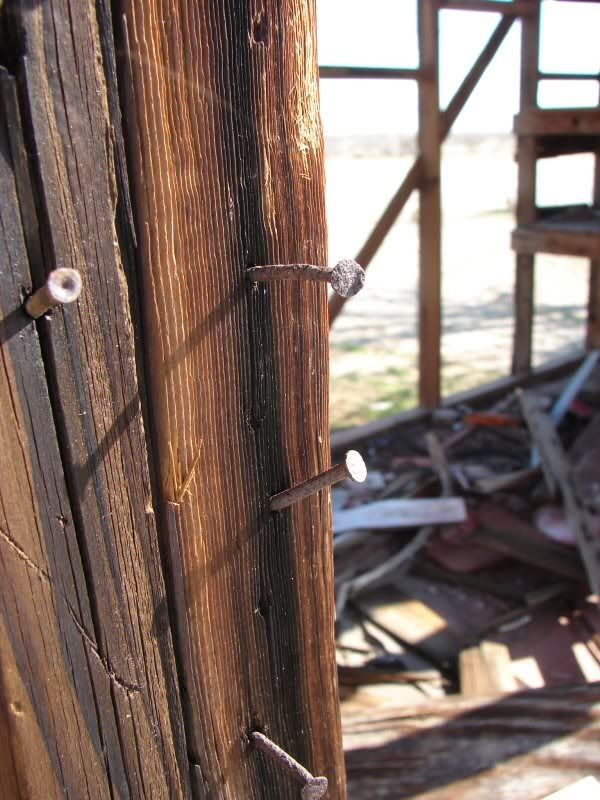 A shed with a wall torn off it.. lots and lots of nails, ouch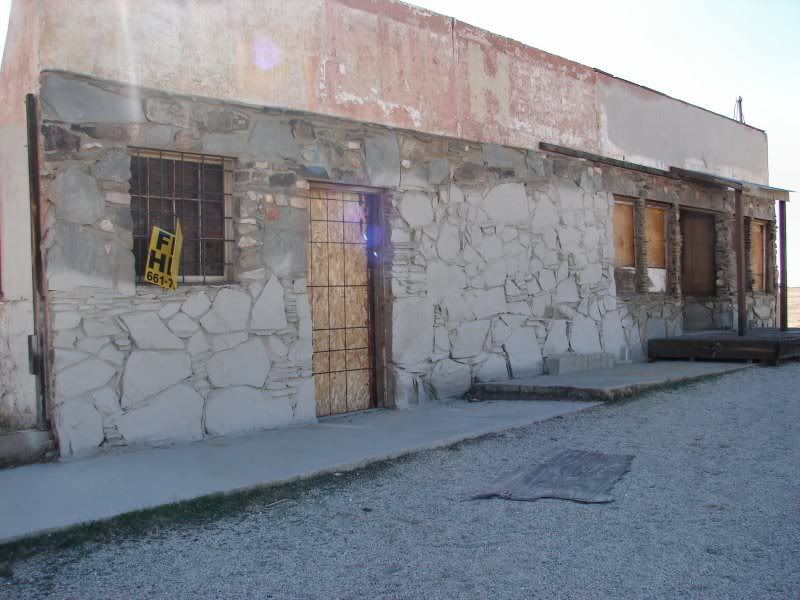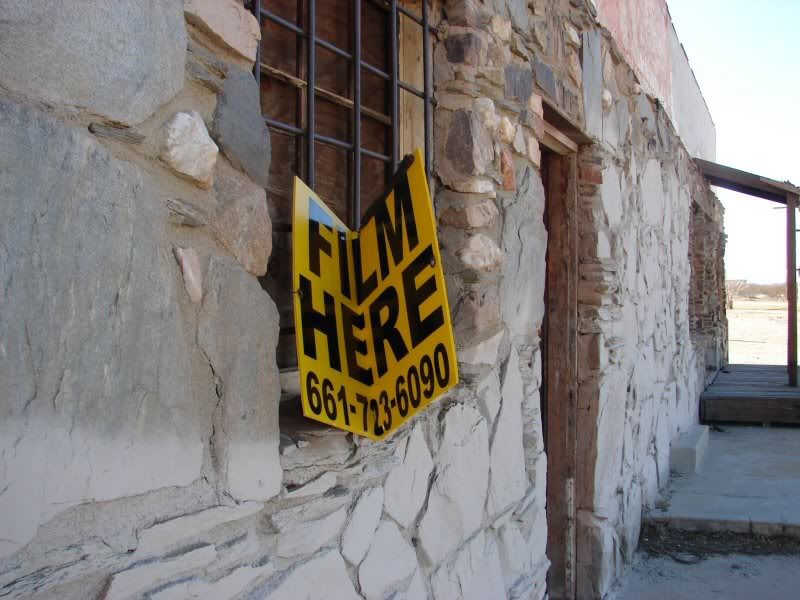 Good idea!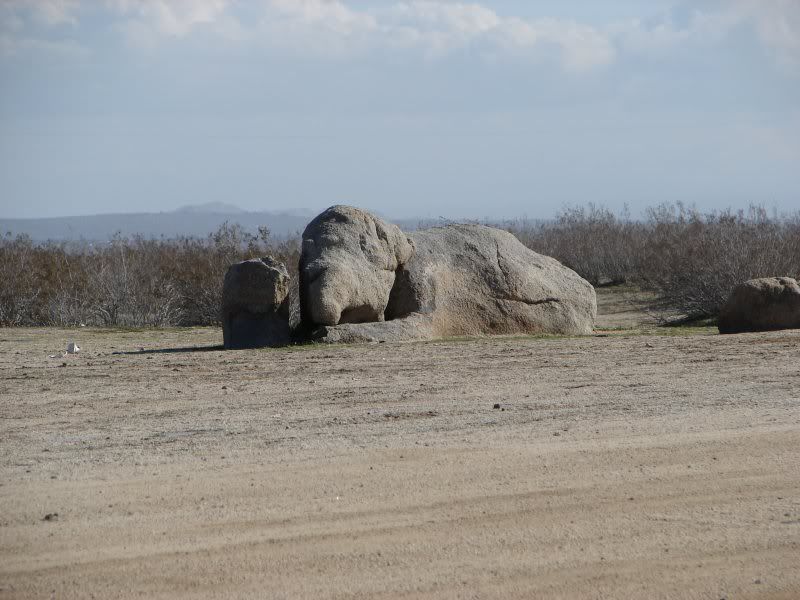 We thought this rock looked like a sleeping elephant. Can you see it? lol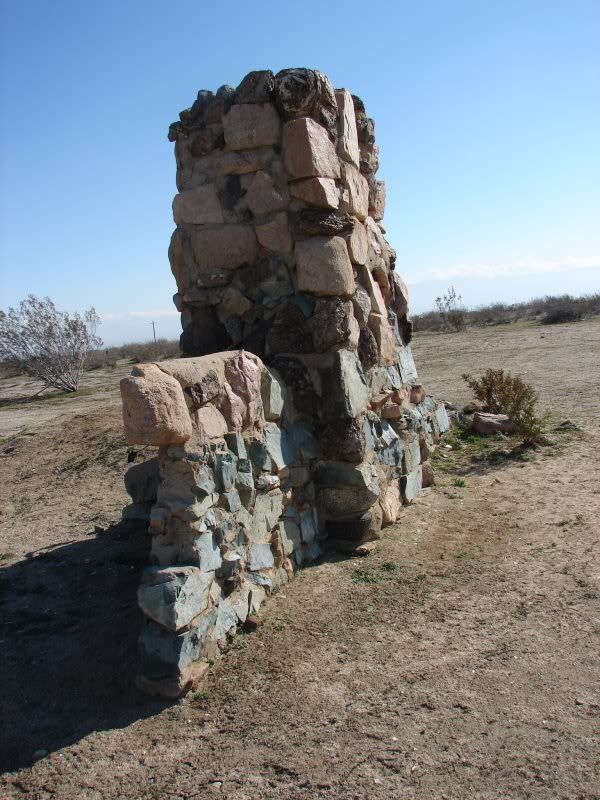 Completely random fireplace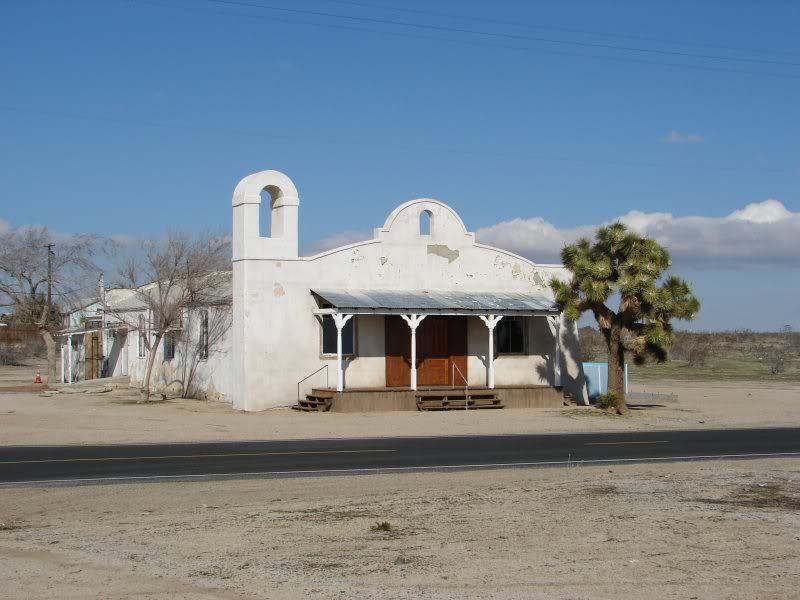 And finally, the church! You can kind of see the above-ground pool behind the joshua tree.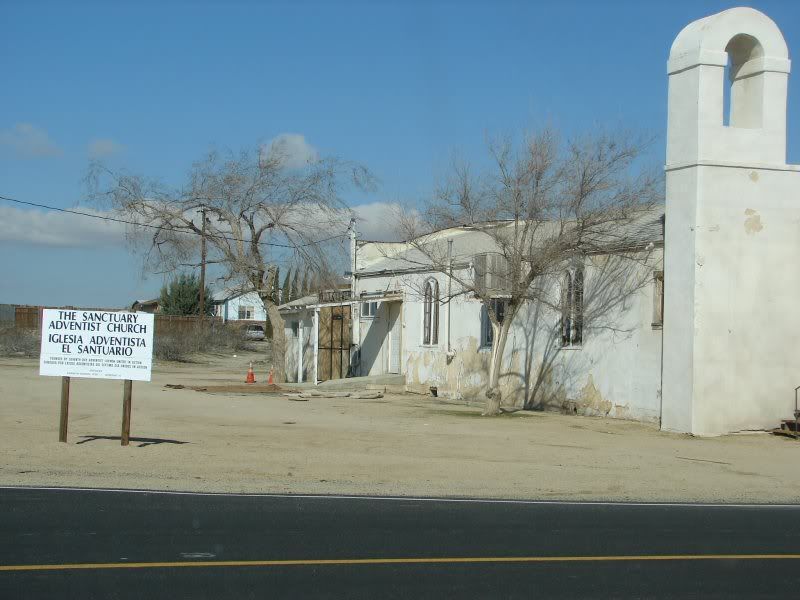 ..which is, indeed, still in use! I didn't get quite as many pictures as I wanted because it was FREEZING.. doesn't look like it, I know, sunny and clear skies, but winter in the desert can be deceptive.. very harsh, cold winds :(

Anywho it's around 200th east and Avenue G, 20 miles northeast of Lancaster if any of you in southern California are ever in the area for some reason.