im so glad this community came up on the feature a while back. ive always loved broke down places. i actually really like watching my husband play call of duty 5 because it's all over bombed out "abandoned" buildings.

i came across this property a while ago and rediscovered it when a friend moved out to that part of the county. it was a completely pleasant surprise. i just took these today. they arent great because i couldnt get very close. i was wearing shorts and birkies and weve got sticker grass and fire ants. plus my two kids were in the car. considering i was far away, im glad it was winter or you wouldnt be able to see a thing. if all goes well, im going to head that way nest week with better clothes on and sans kids.

also, this house it built roughly in the same style/time period as my home so ive got a great affection for it. so here we go.

a shed/barn at the far end of the property. thank jebus for zoom.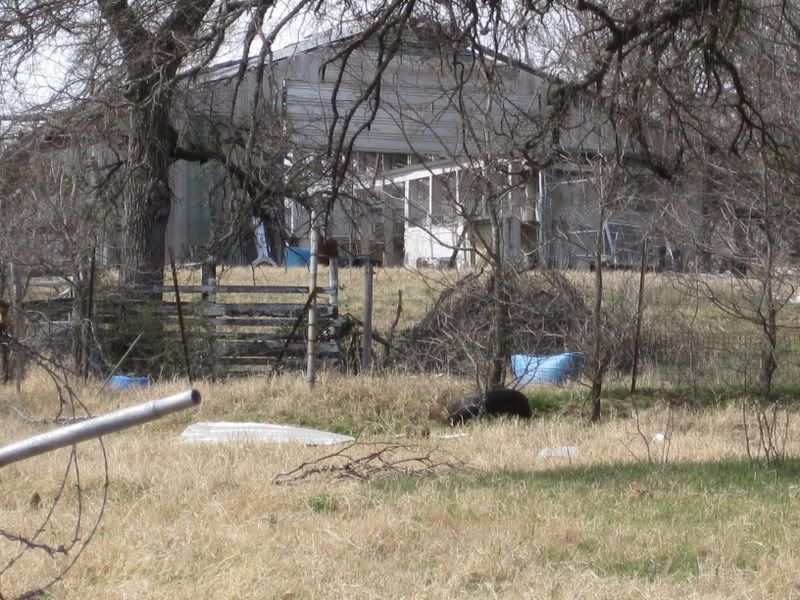 main house.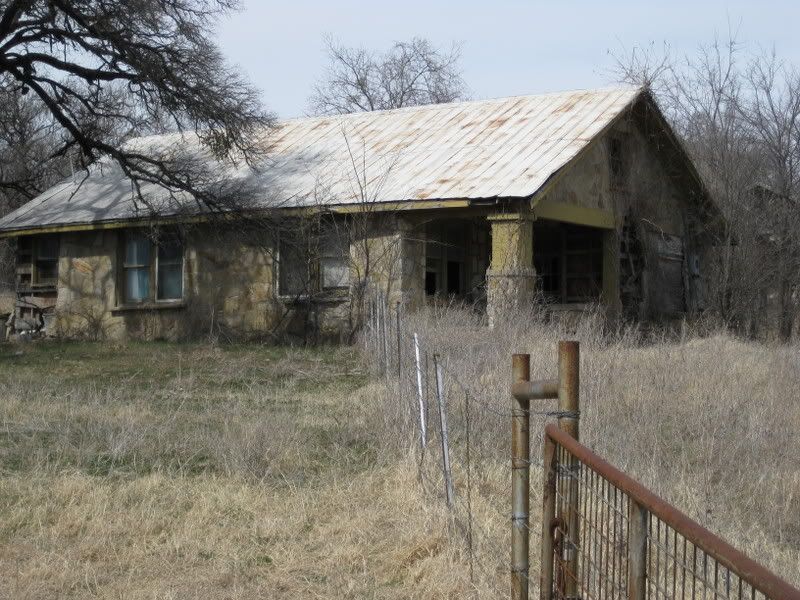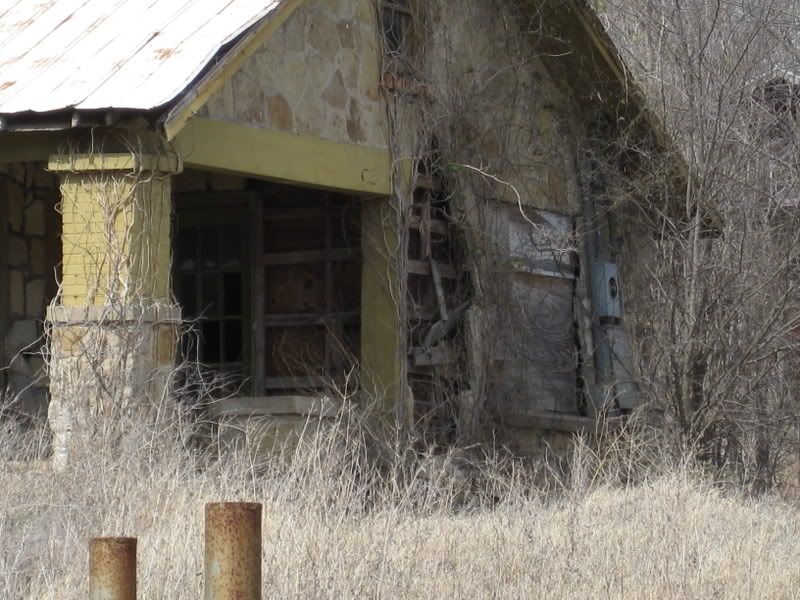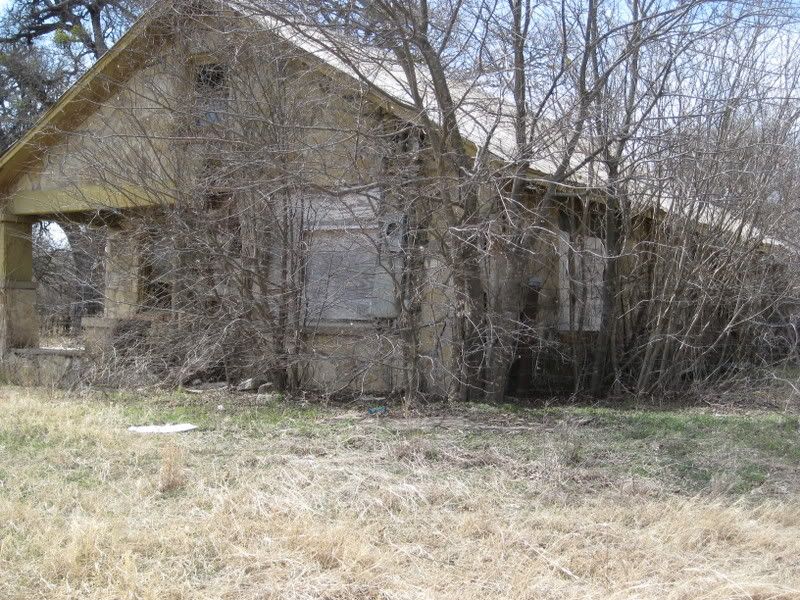 this was a house i dont remember seeing the first time. given the state of disrepair, it had to have been falling apart when the stone house was built.