This boat has been rotting away on a beach near my parents house since they moved here 6 years ago. I don't know how long it was there before that! It's only visible at low tide, so I pulled up my trousers and splodged through mountains of seaweed for your viewing pleasure. Enjoy! ; )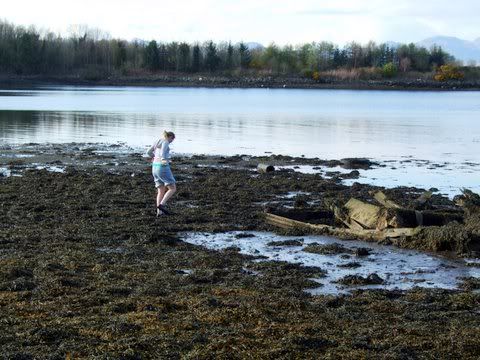 Look at me go!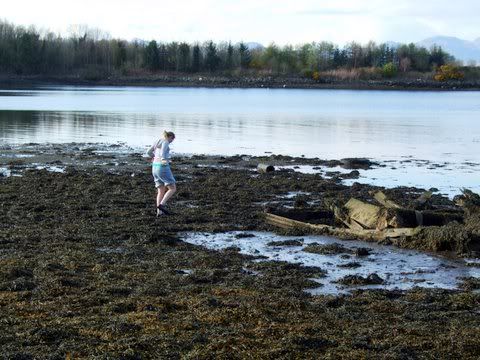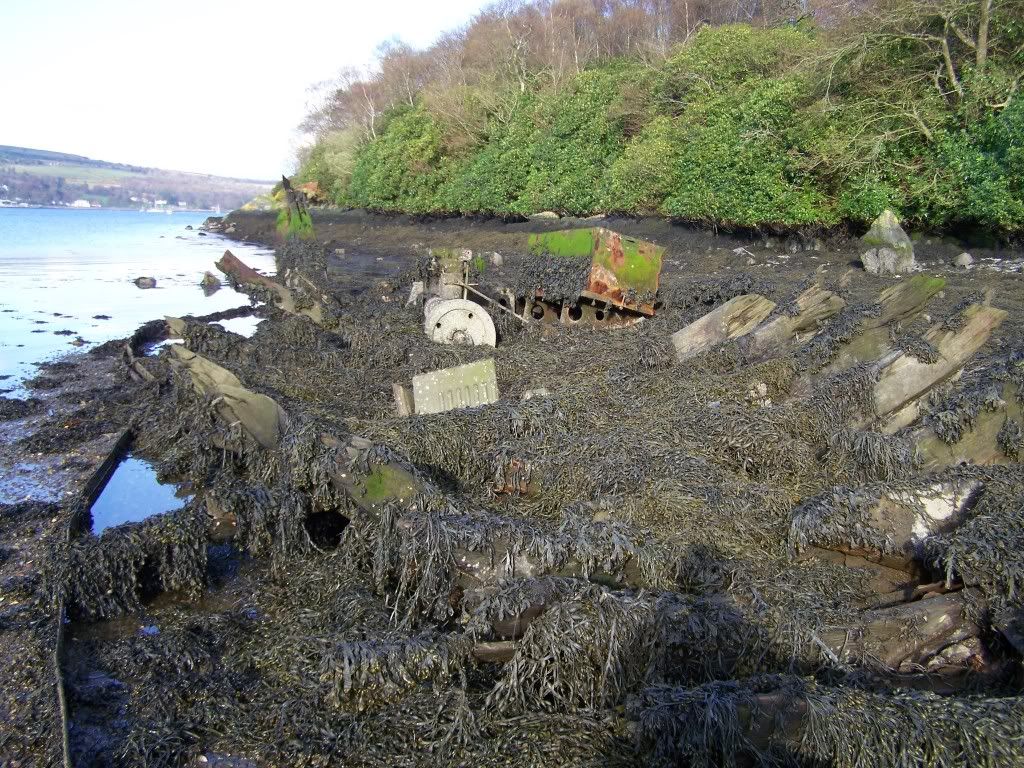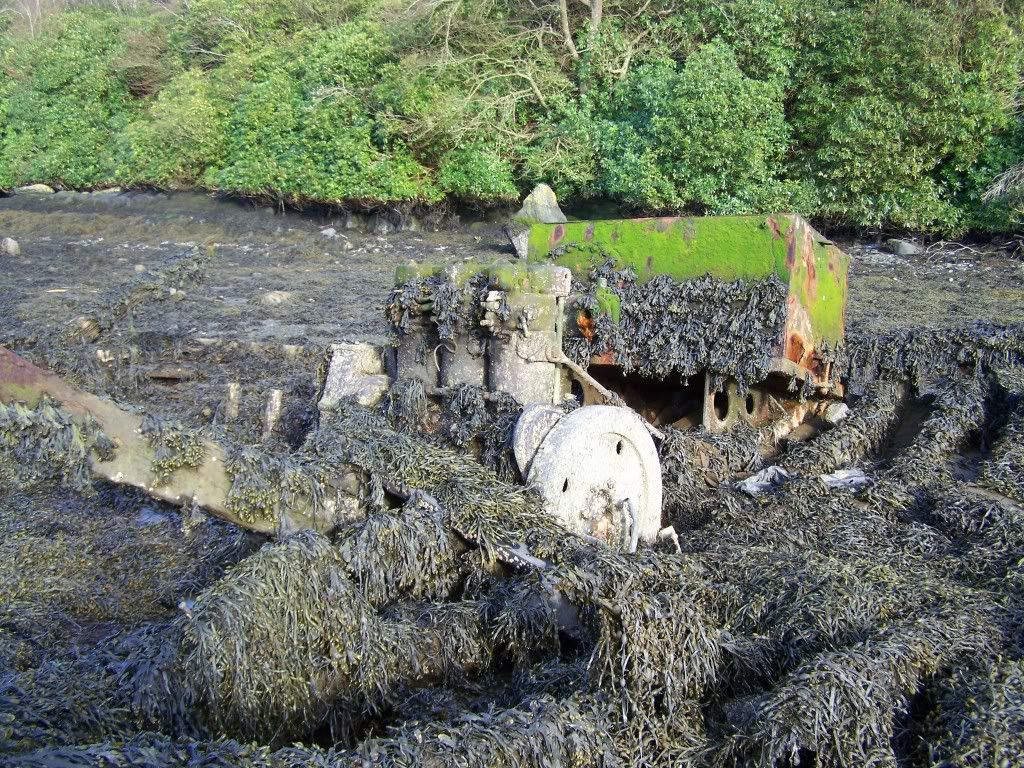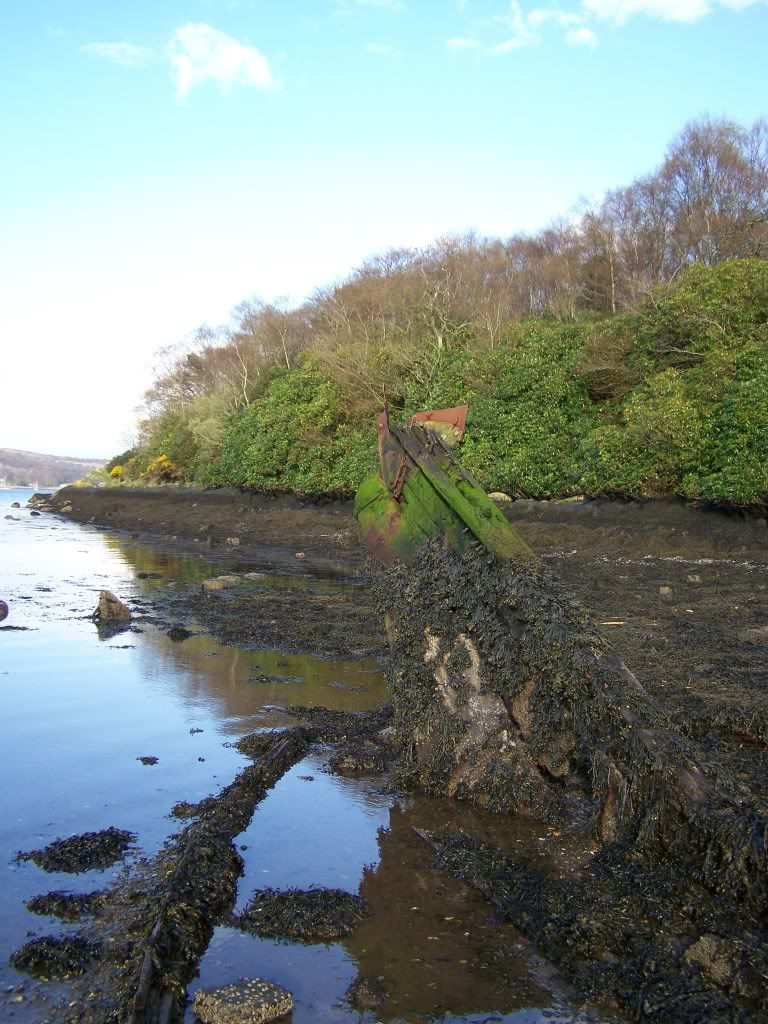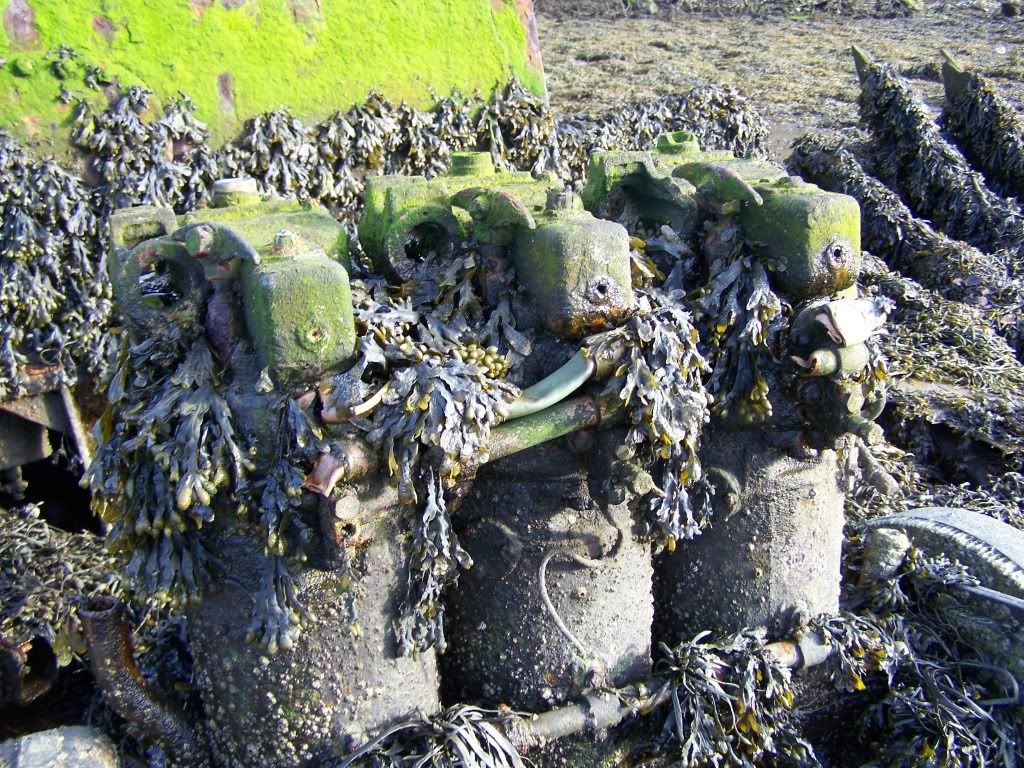 Amazingly, the engine is still largly intact.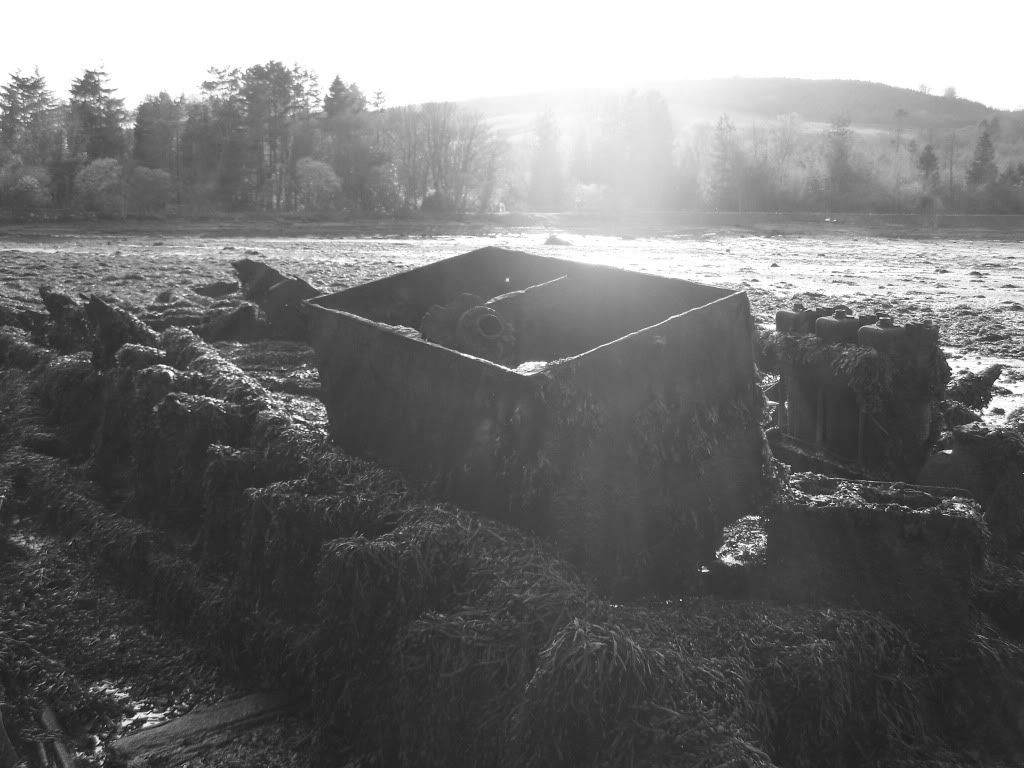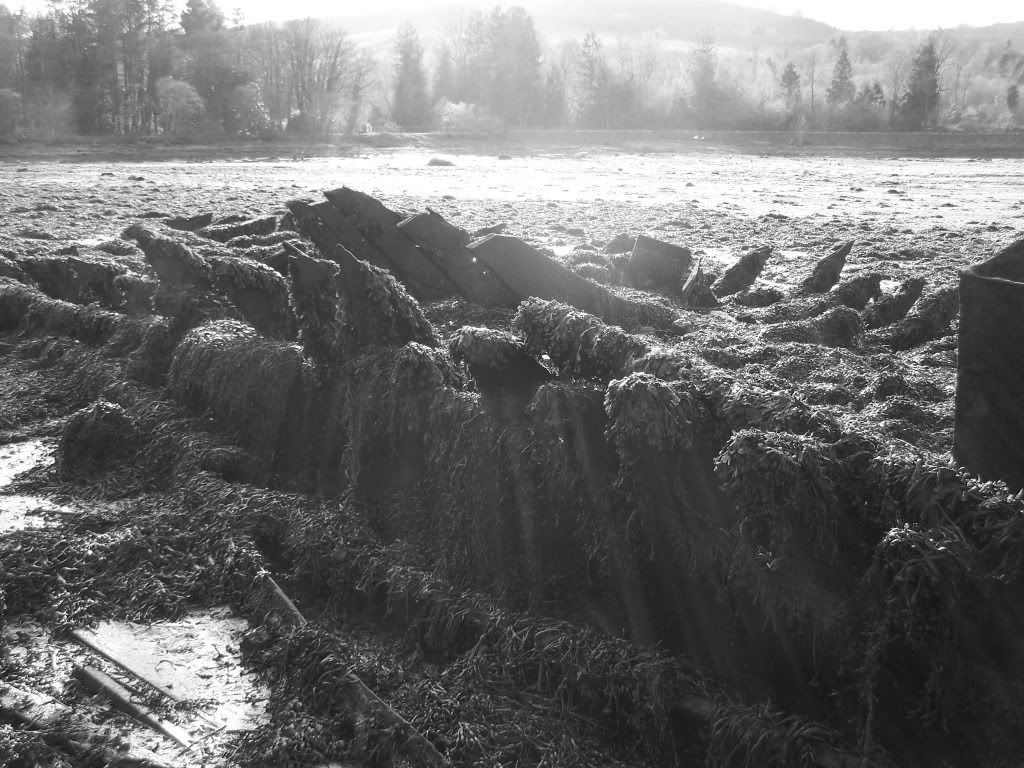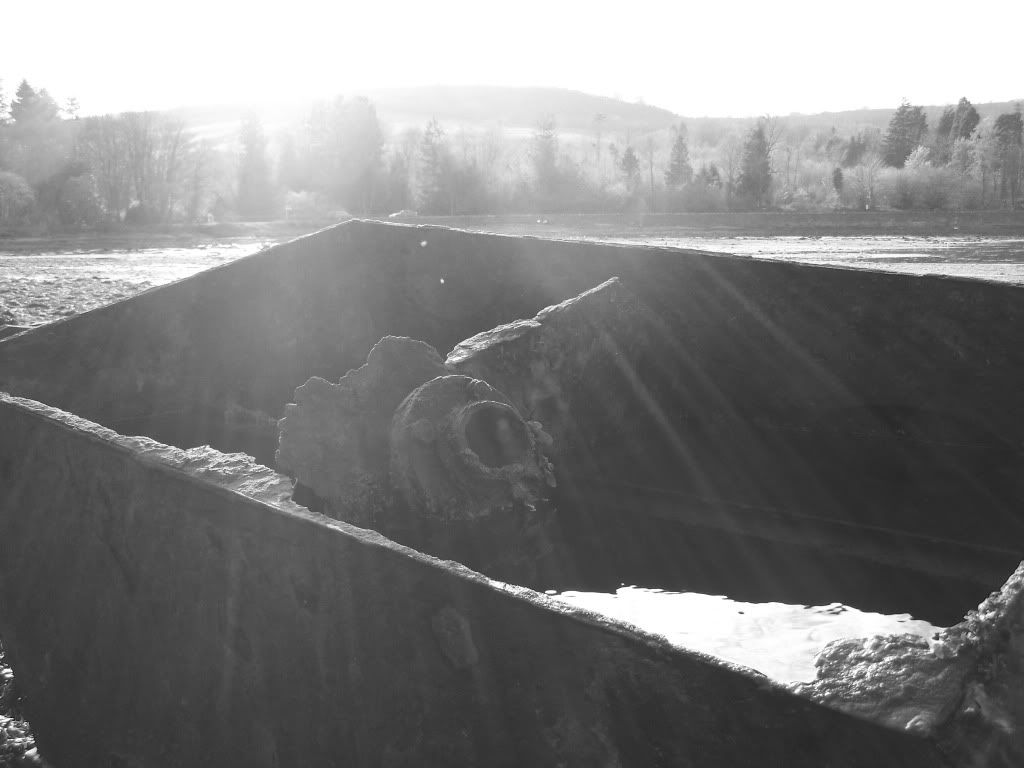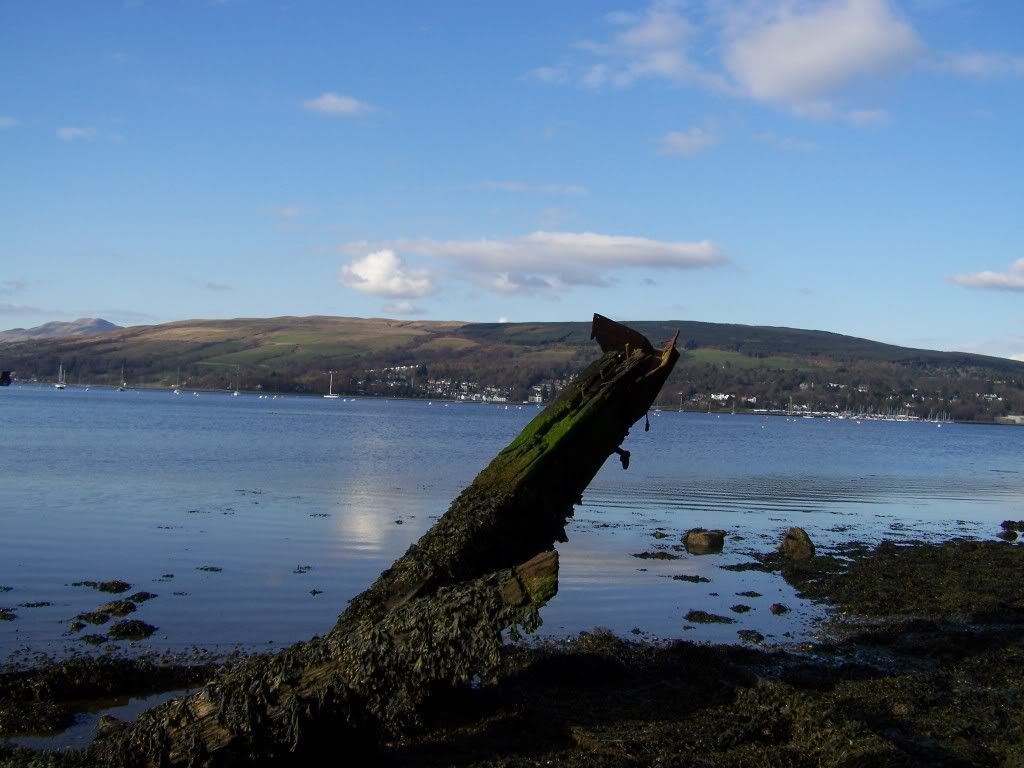 Hopefully more dead boats to come if I can get my arse out to the dead boat yard while I'm up here!