So, there's this abandoned house mere minutes from my own house, that I've been completely obsessed with for quite some time.

It's been abandoned for as long as I can remember, and just recently (sometime this year, not exactly sure when) it's been taken over by a relator who is trying desperately to sell it.

I have no idea why I'm so captivated by this particular property - I just can't stay away from it. Today was the first time that I actually got up the nerve to step foot on the property and walk around the house - there is another, occupied house about fifteen feet away from it, so it's hard to know when to go explore.

The back side of the house faces another larger road which I travel often, so I get to look at it a lot. The side door and cellar doors are visible from this road, and at various times I've seen both of them hanging open, so it's pretty likely that people have been inside. I would love to go inside as well, but my other half simply won't allow it - she's convinced that I'll be attacked by wild animals, dopeheads, wild dopeheads with animals, or possibly just fall through the floor and land in a pile of noxious flesh-eating black mold. Or get arrested by the cops. Either way, getting in just ain't happening.

Anyway, let's get to the pics. There are quite a few, so I'm going to just put them under a cut to save you fine folks' friends pages.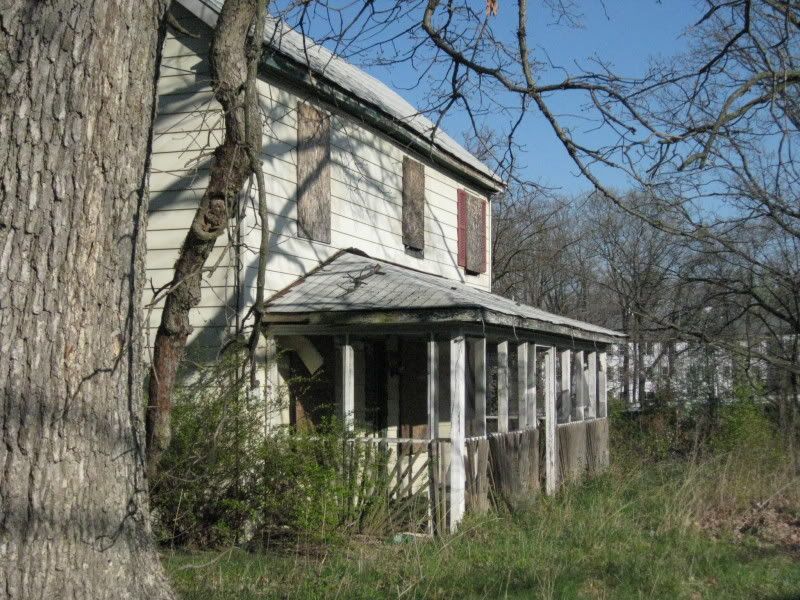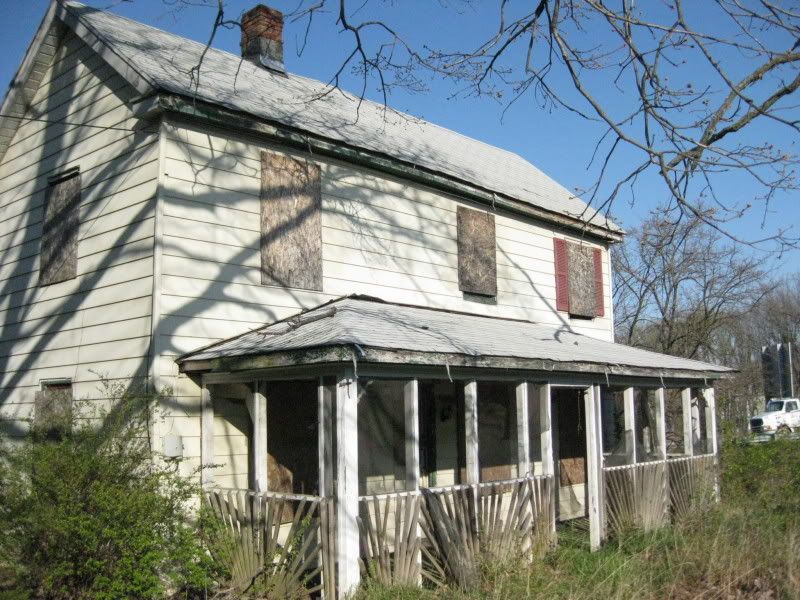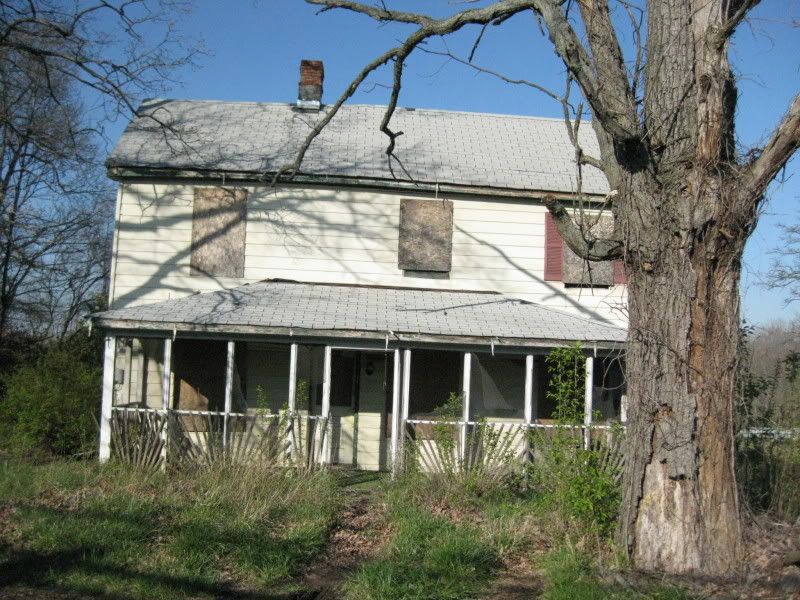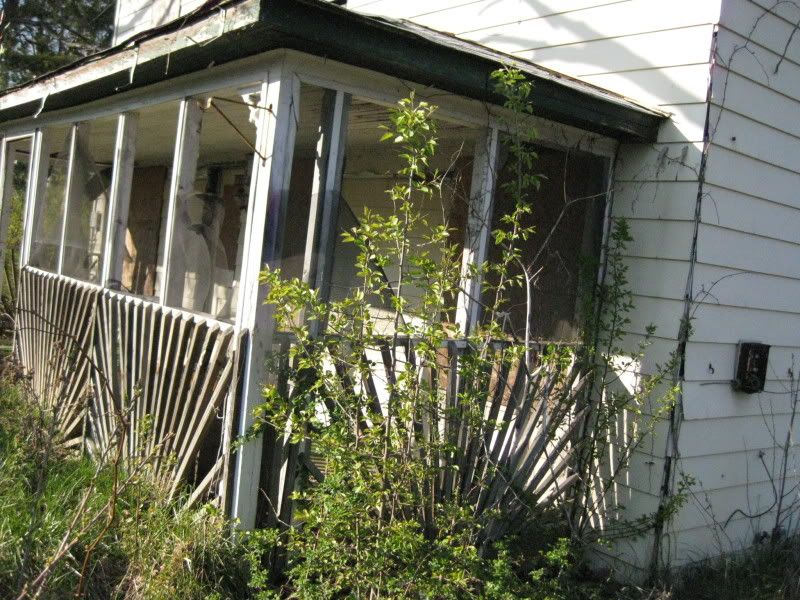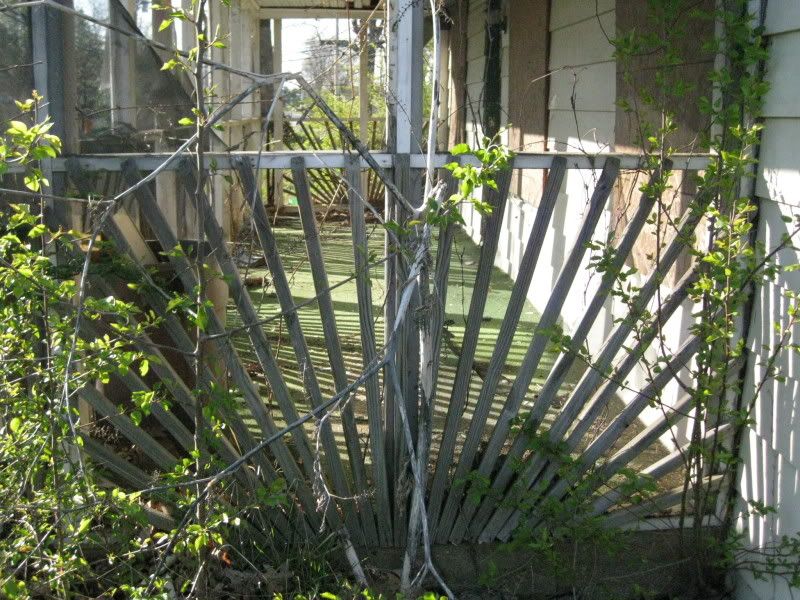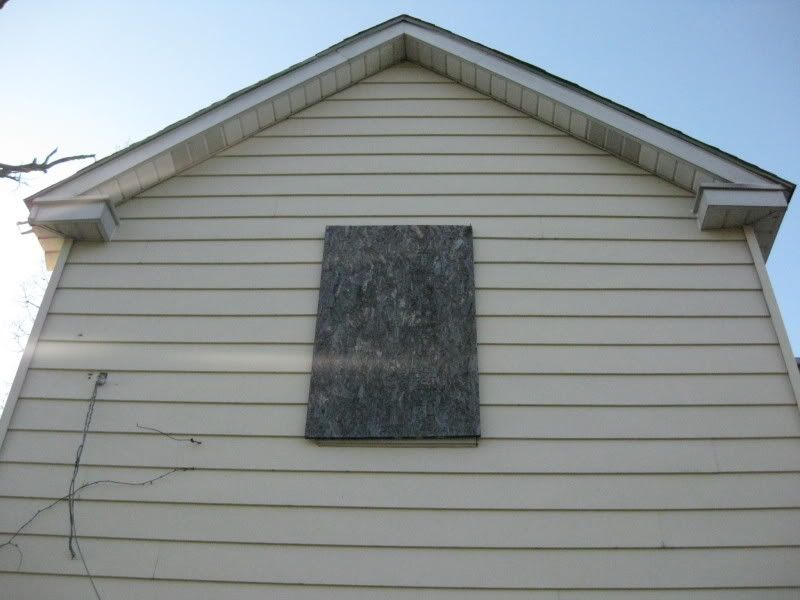 I have no idea what this was all about - in one corner near the back of the house, there was a ton of broken safety glass, like from a car window or something. The property is almost completely free of trash and debris, so who knows why it was there.
Both the small basement windows on either side of the cellar doors were missing their glass, and the plywood covers had been partially or completely removed from both. I took a quick glance into the basement through one of the openings, and I'll say this - whoever may have decided to enter through those windows is either brave as hell or a total idiot. Debris all over the place, and all sorts of nails and sharp bits of rusty metal sticking out everywhere. No thanks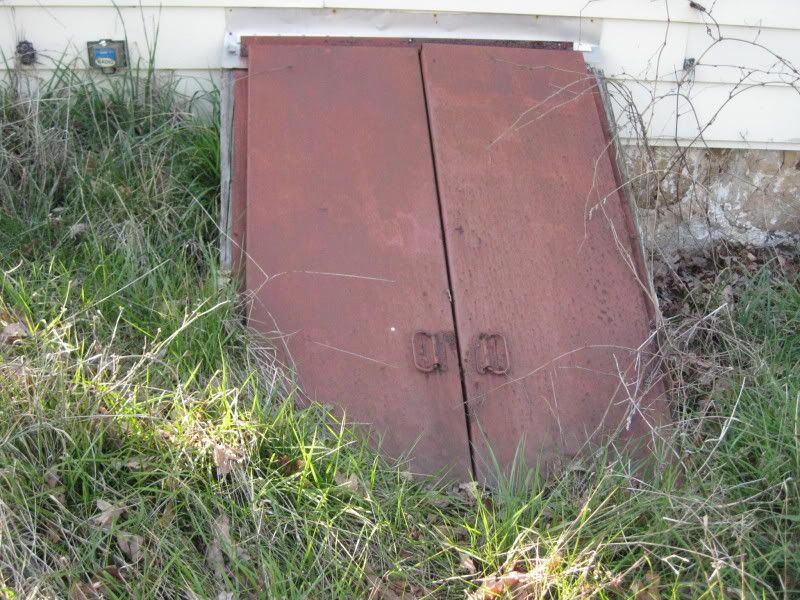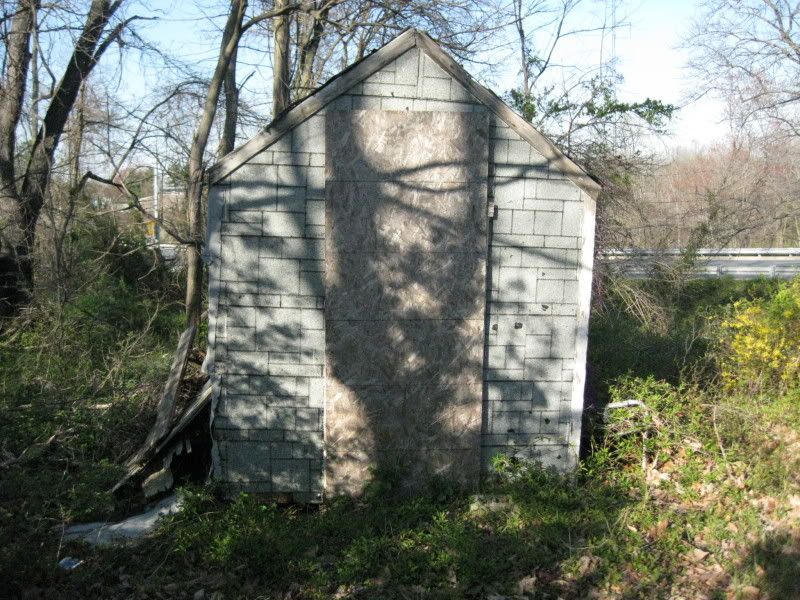 See the big pile of vines on the right side of this shed?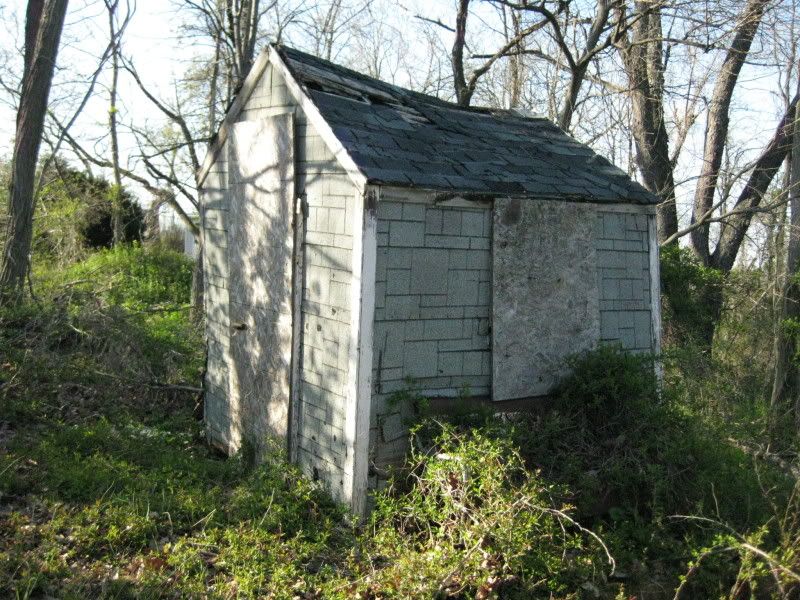 I almost didn't notice, but there's an old bench under all that overgrowth!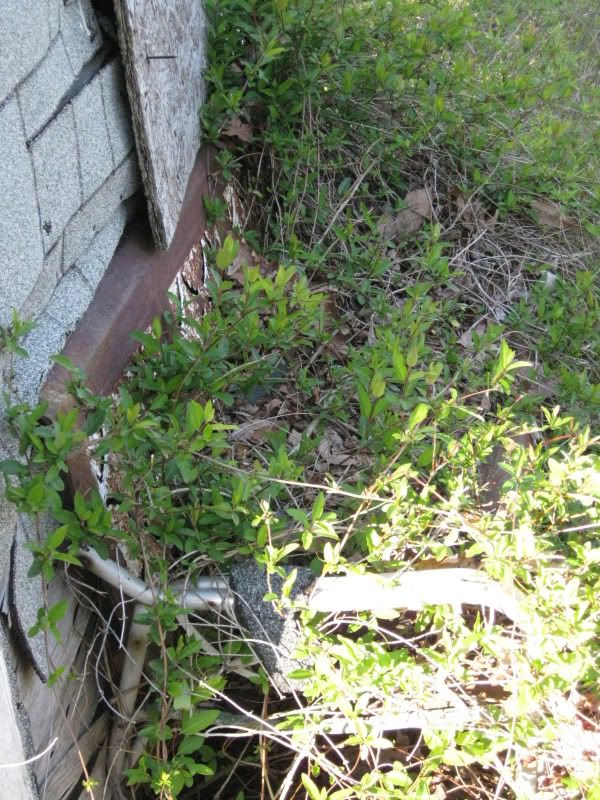 There were clusters of these all over the back yard. I had to get a quick shot of one.