As a kid one of my favorite vacations with my family with the yearly trip to the Upper Peninsula of Michigan to visit my Grandmother's cottage and spend a week relaxing and having a good time. In August of 2007 I went back there for an immediate family reunion (since I now live in Florida) and decided to take a walk down the beach with my camera. What I found buried in the sand was amazing. Because of the effects of erosion a lot of man made items were pushed down the small cliff to the beach to keep the ground from eroding away.

Also, behind my great-uncle's barn were a few remnants from a time when fishing on Lake Superior was a livelihood.

preview: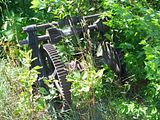 1. The boat winch behind the barn.



2. Boat winch up close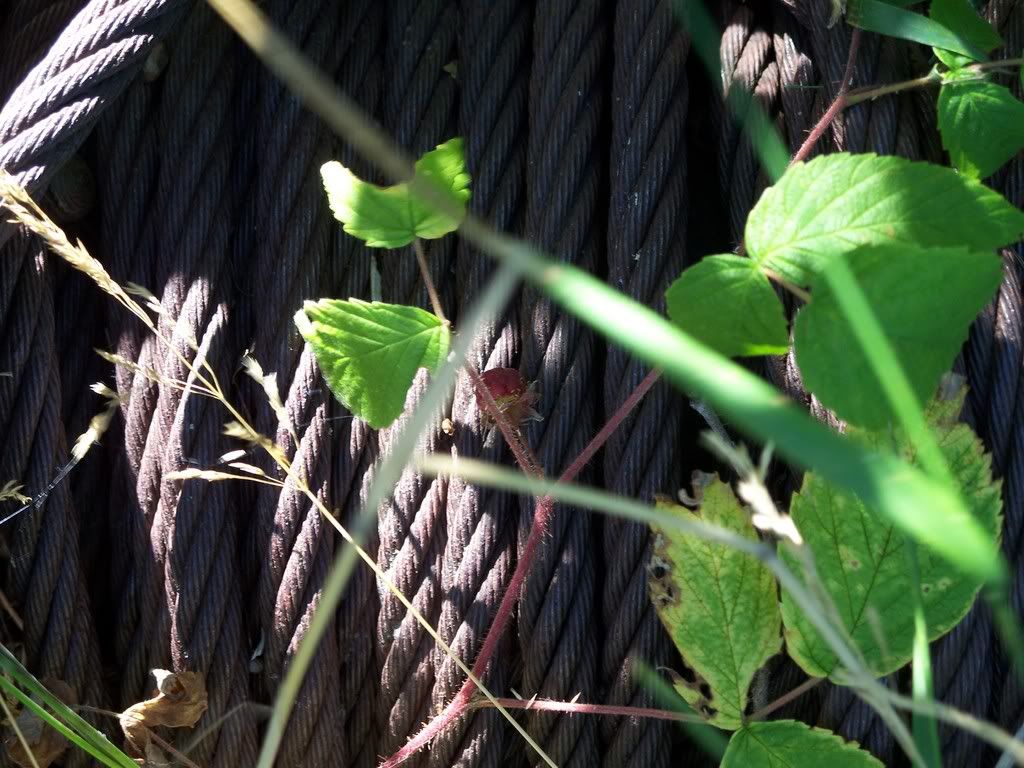 3. Another view of the boat winch



4. On the beach wall - a broken chimney



5. Blue car from the side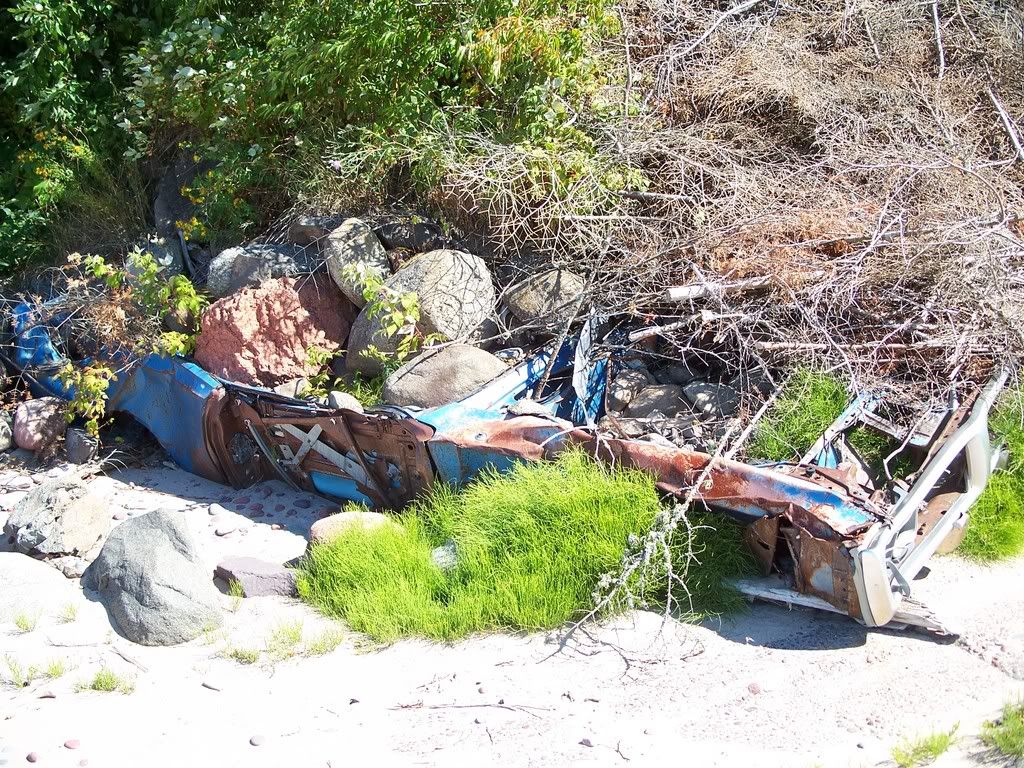 6. Blue car from the front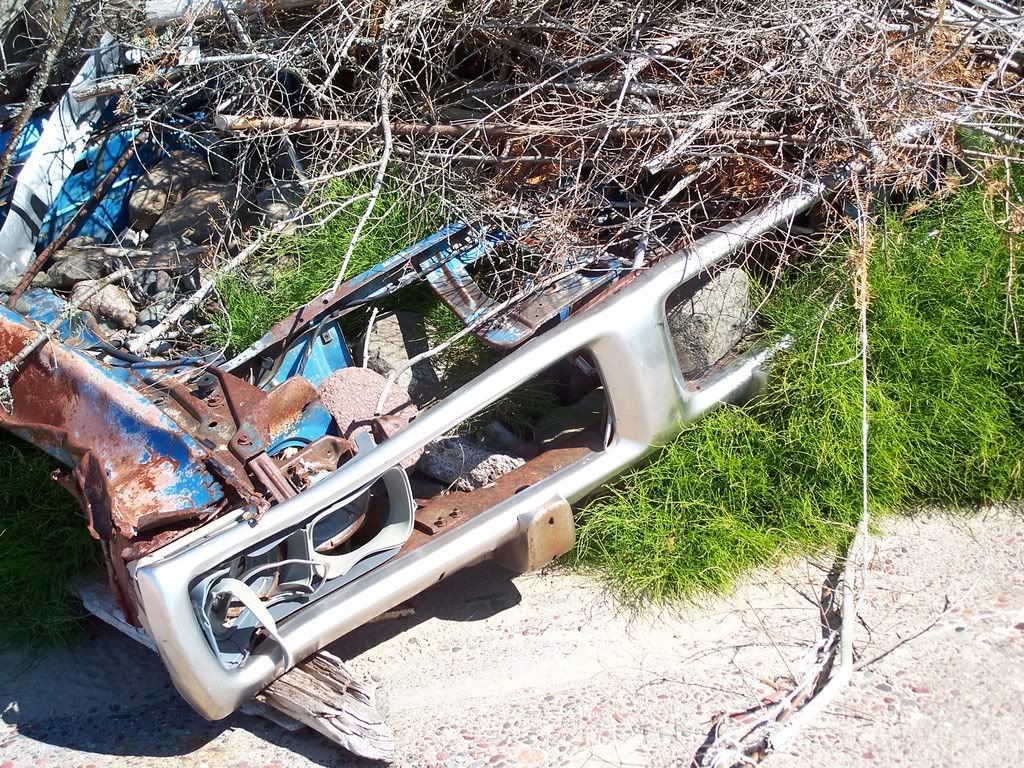 7. Blue car's trunk



8. One more from the side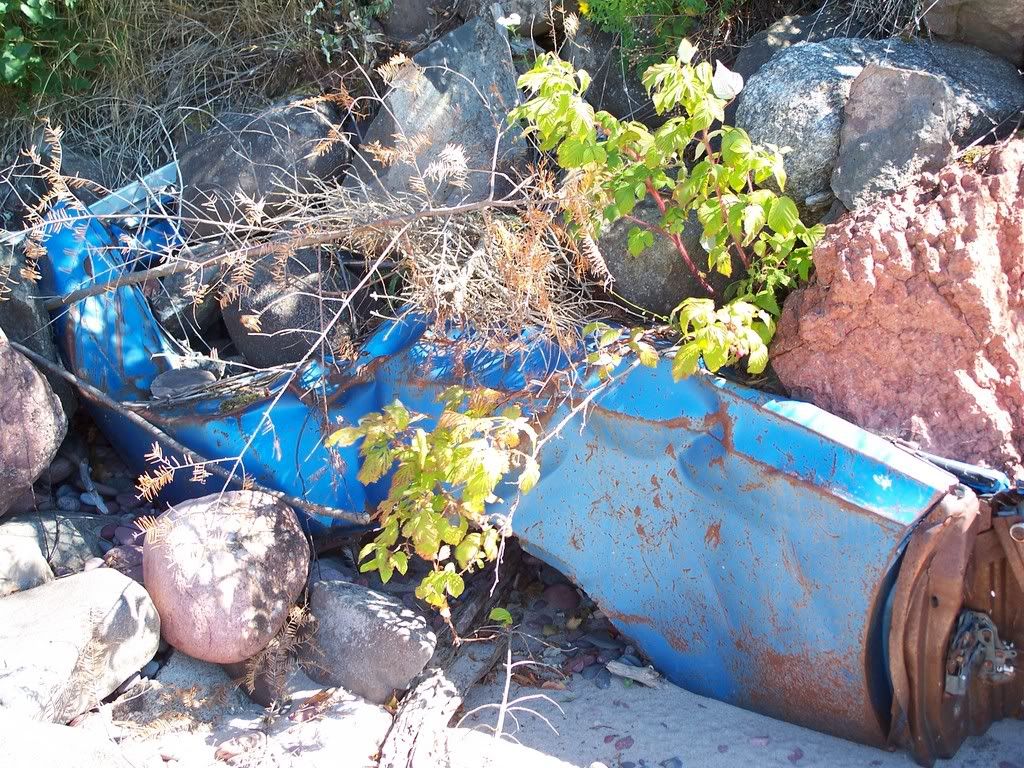 9. Red car crushed under some huge boulders



10. An engine buried in the sand - top view



11. Engine - side view with a car bumper in the background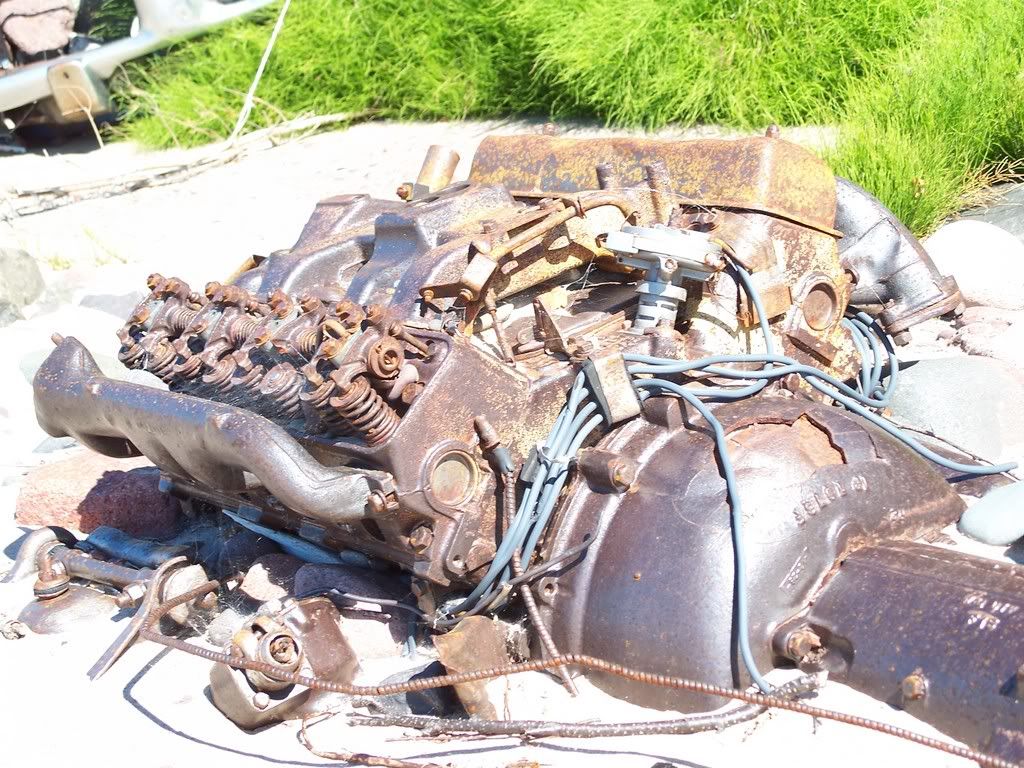 12. Upside-down car with tire (duh!)



13. Drive shaft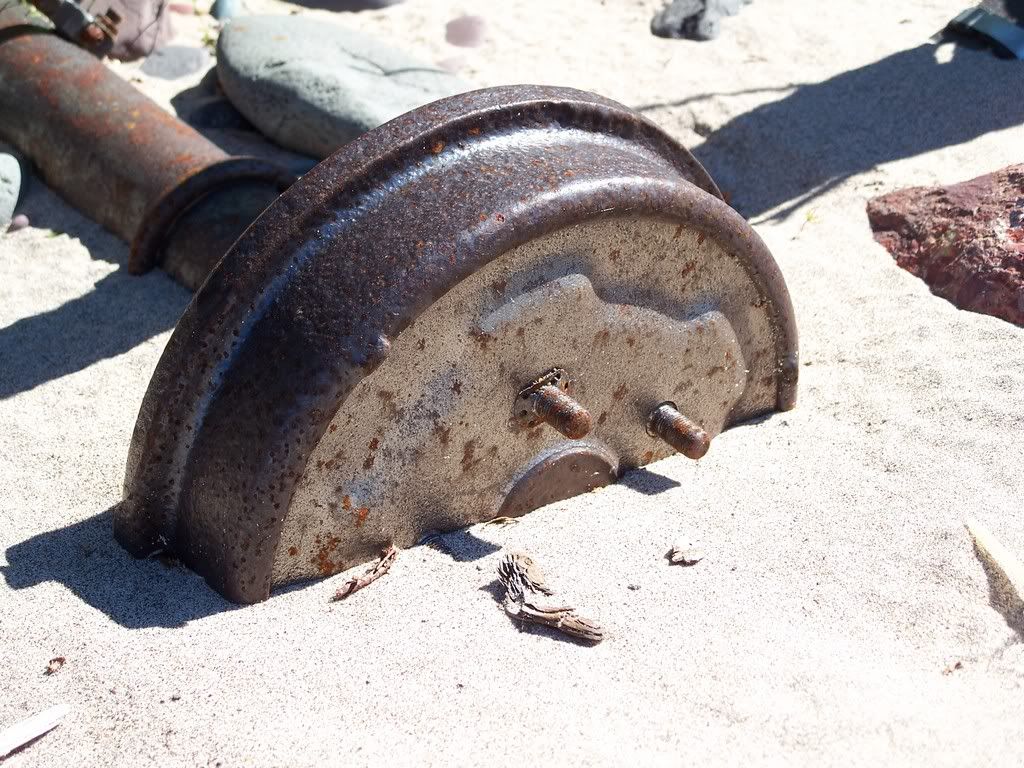 14. Another engine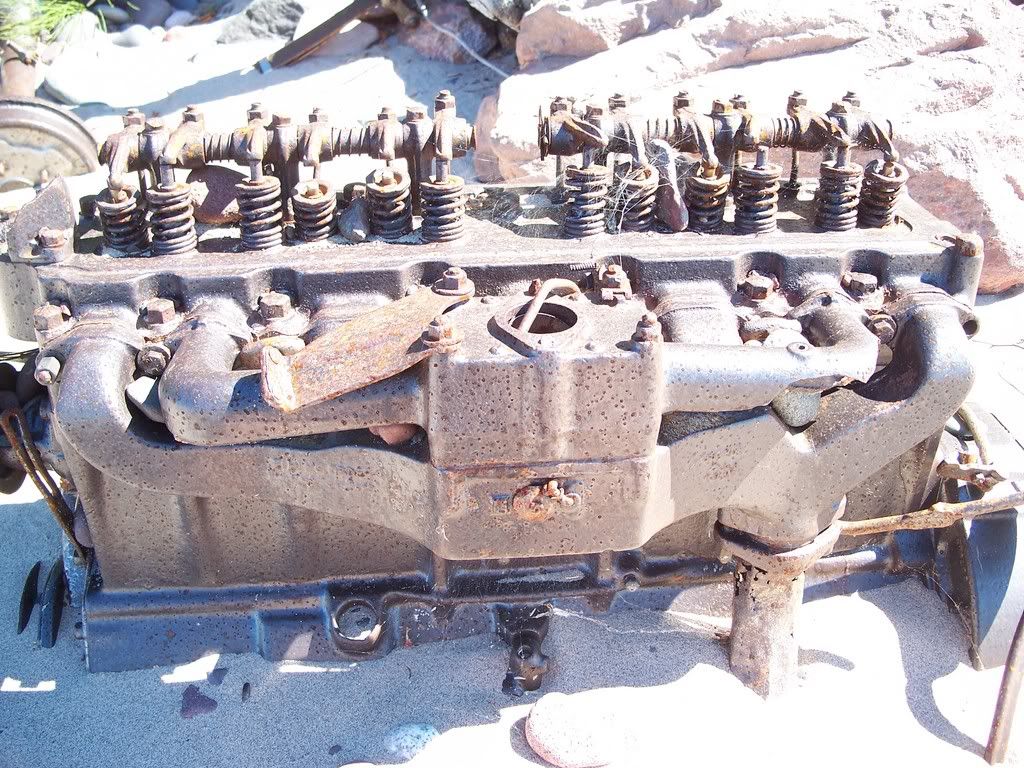 15. Engine from the side with Lake Superior in the background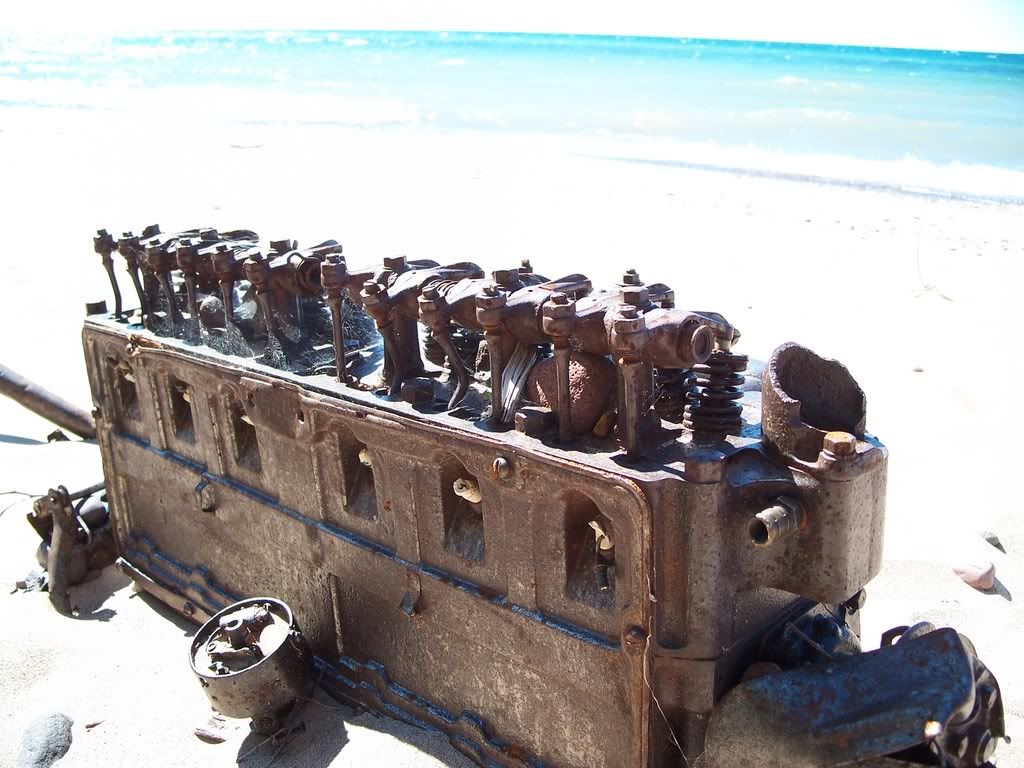 16. Engine detail



17. Another blue car



18. The front end and bumper of another car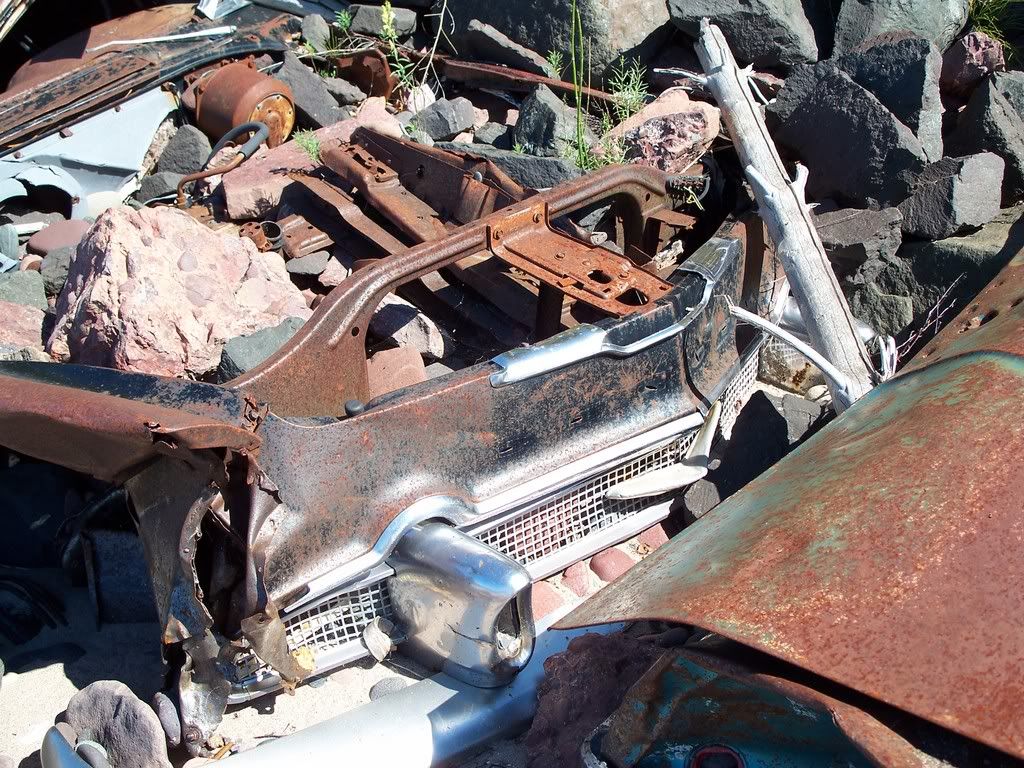 19. The two engines and car bumper



20. A valve of some sort? Honestly, I'm not a mechanic, but I thought the sand and object inside the valve was neat. [ETA: I've been informed that this is a steering gearbox.]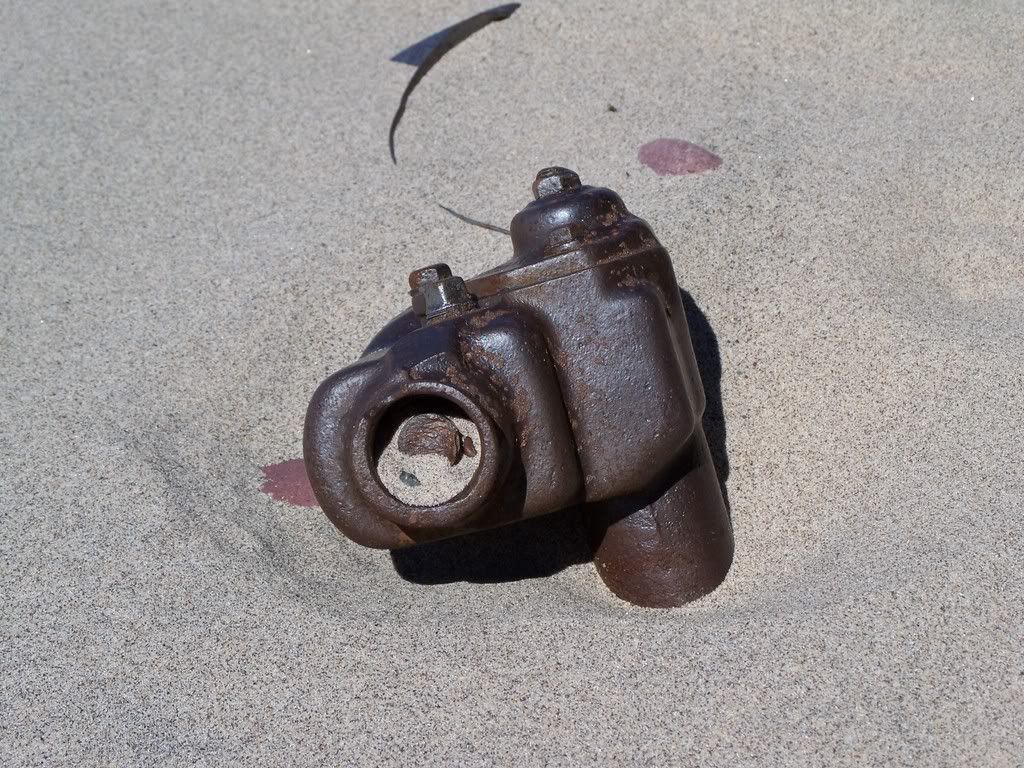 21. I honestly have no idea on this one, but the circular gear on the right looks like it would've held the drive belts under the hood of a car. [I've been told this is a rear brake drum.]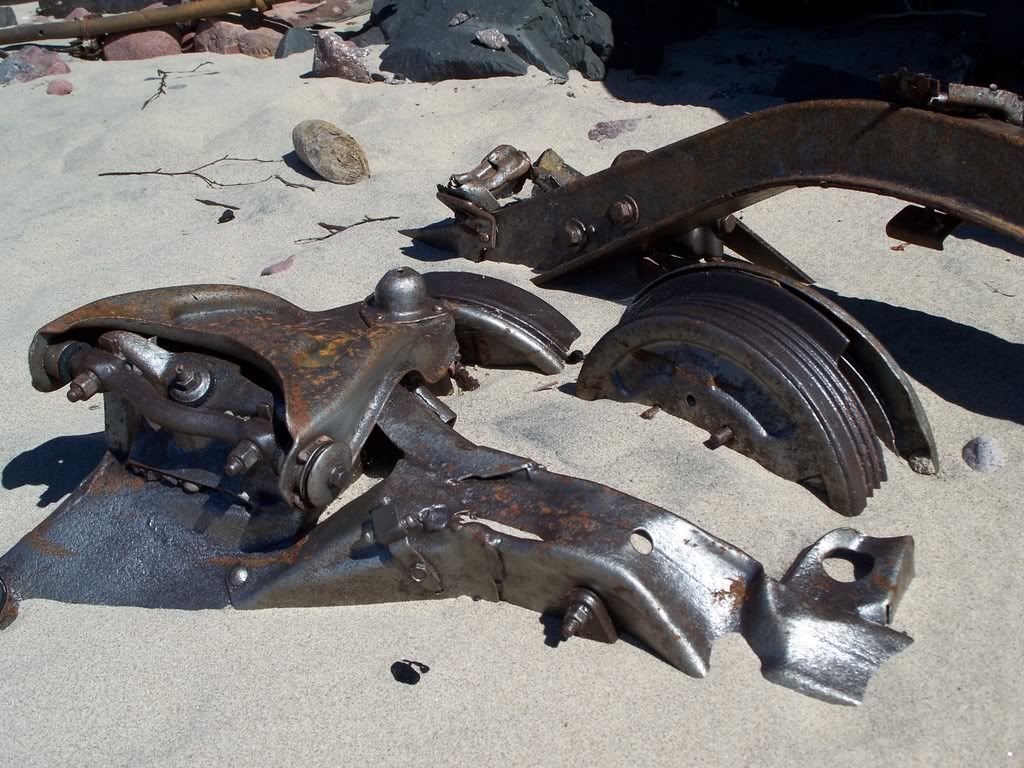 22. Light blue rusted car crushed to bits under all the rocks



23. A wider shot of the light blue car



24. The hood and steering wheel of the green car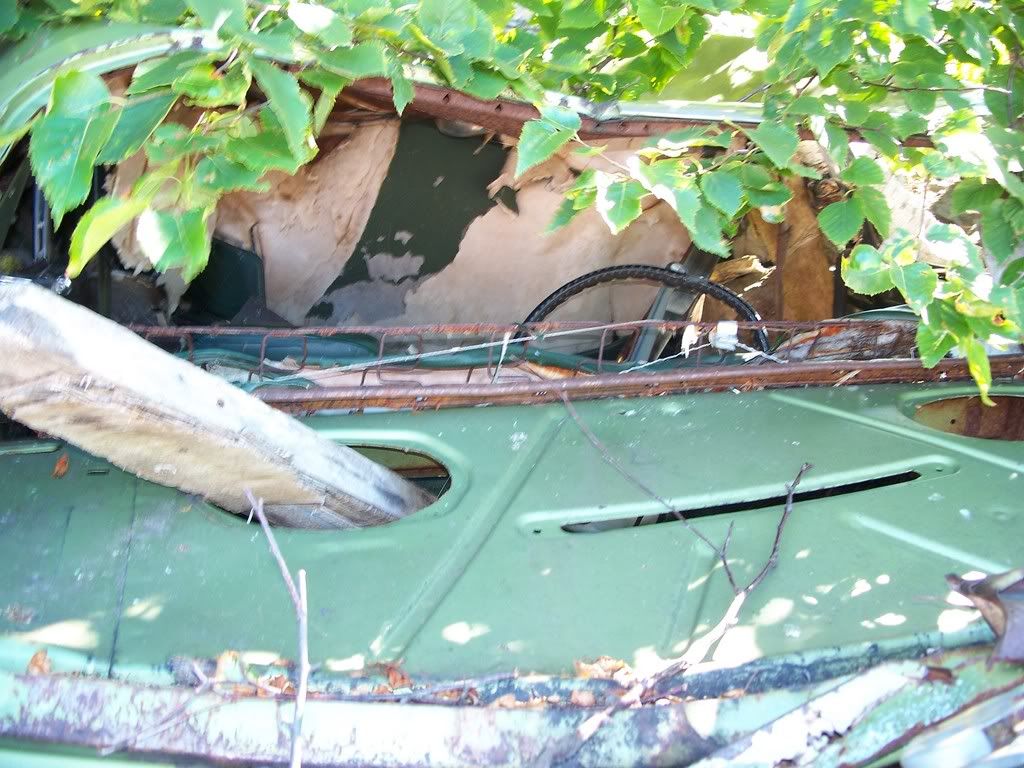 25. A yellow/green car in the retaining wall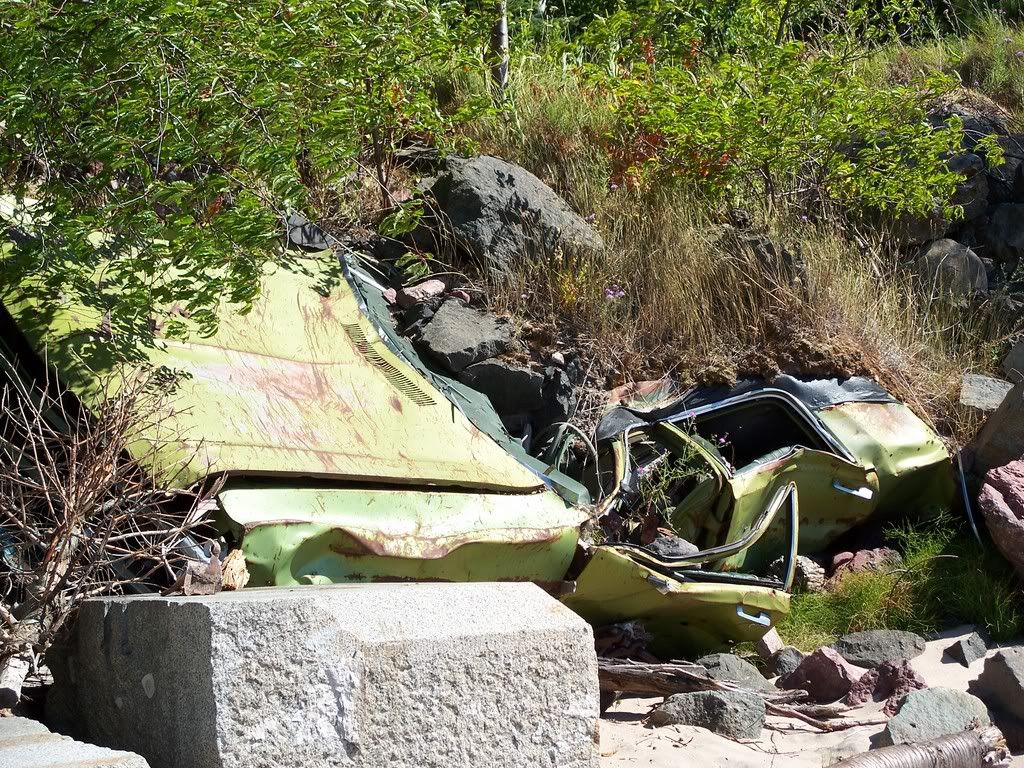 26. A close-up of the yellow/green car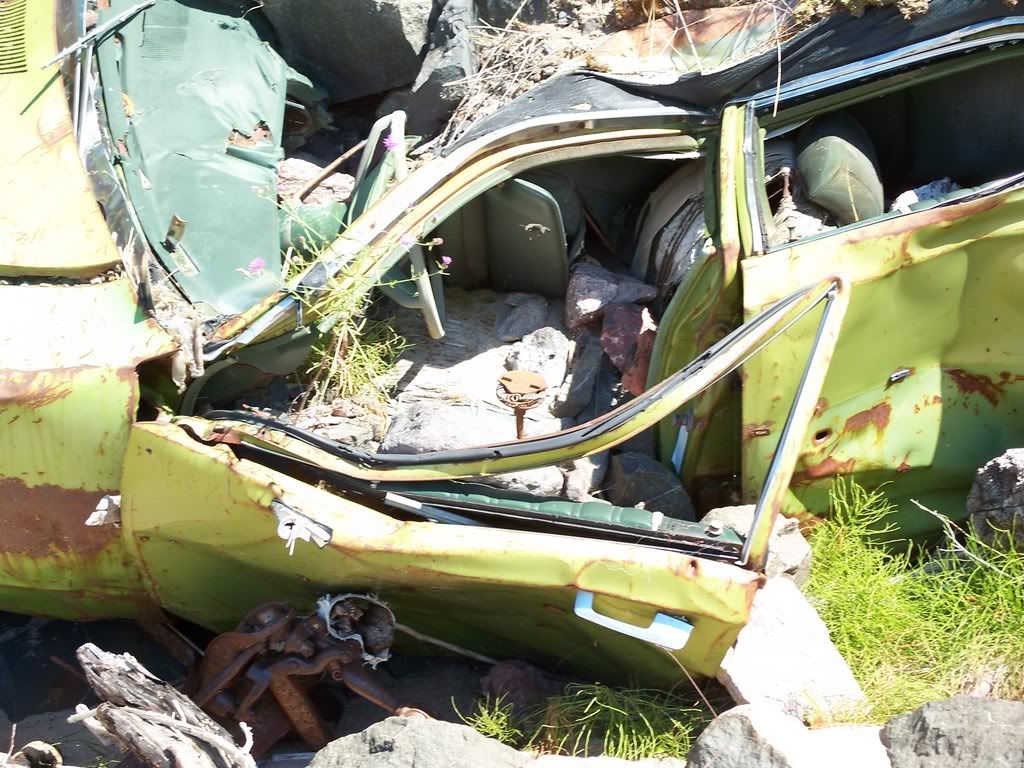 27. A red car also crushed to pieces under the boulders



28. A discarded stove



29. A wider shot of the stove



All pictures taken with a KODAK C875 EasyShare camera.