Post by Shirtninja
On Sunday 21st June, Jethro and I made our first foray into this amazing building. We plan to return as the building also houses several below-ground levels.

Since it's closure, the site has earned a somewhat dark reputation. Before Western Power removed the internal stairways, the site was a hotspot for suicides (People would climb to the top of the 5 storey complex and jump). 4 murders have also taken place in the lower levels of the building.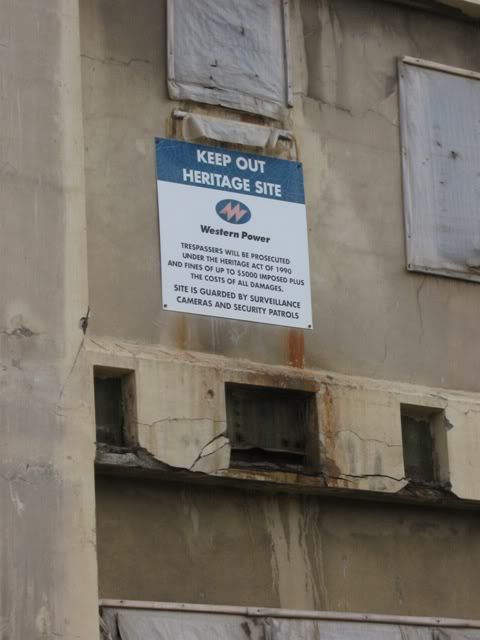 Sea gate for the cooling ponds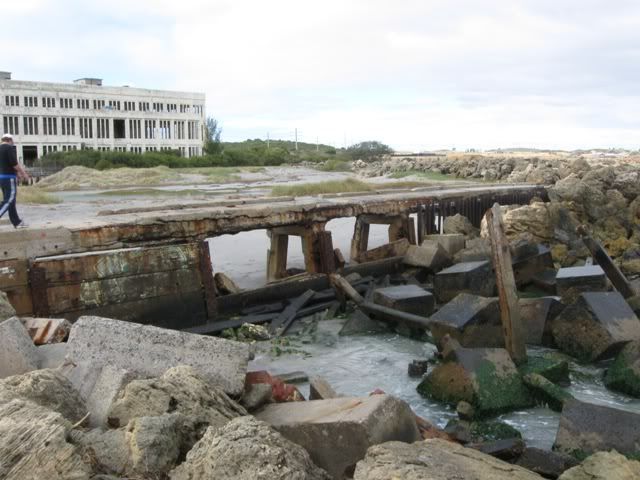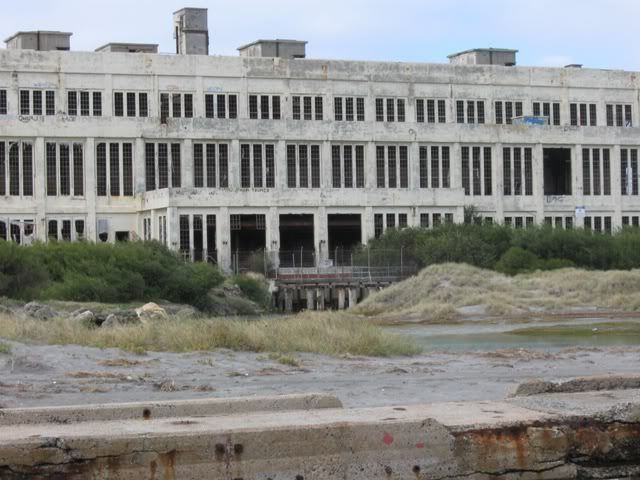 Western (Seaward)side of the building, the cooling station is in the centre



View of the office complex and transfer station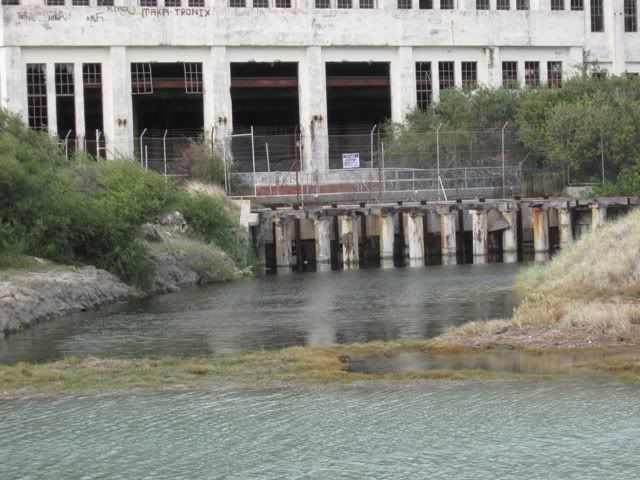 Sluice gates for cooling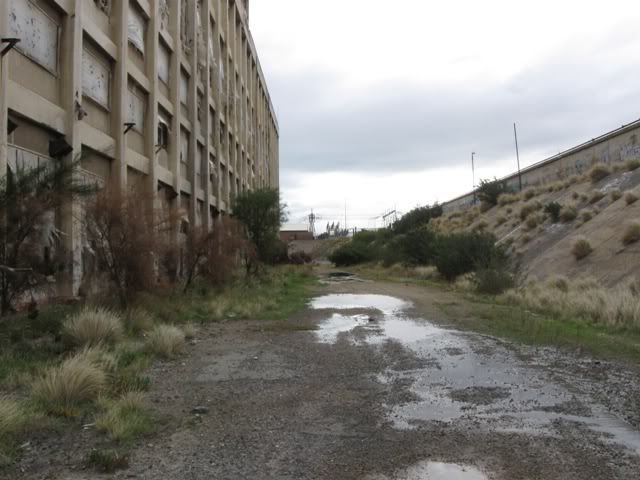 Along the Eastern Side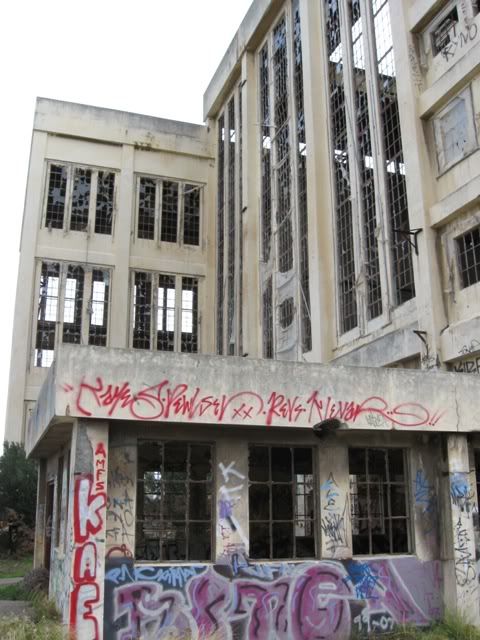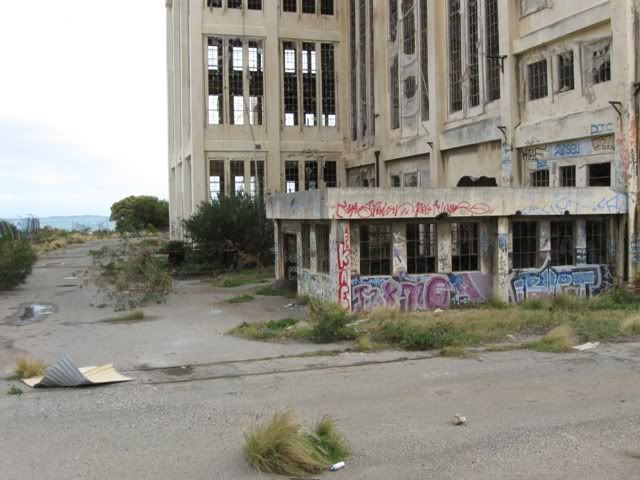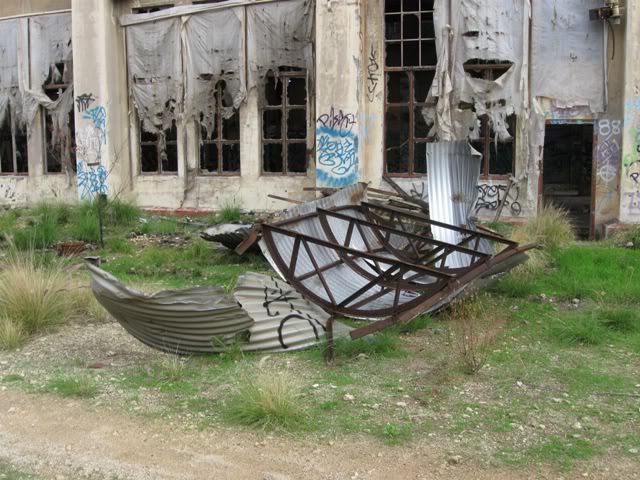 This water tank used to be on the roof.



Northern Side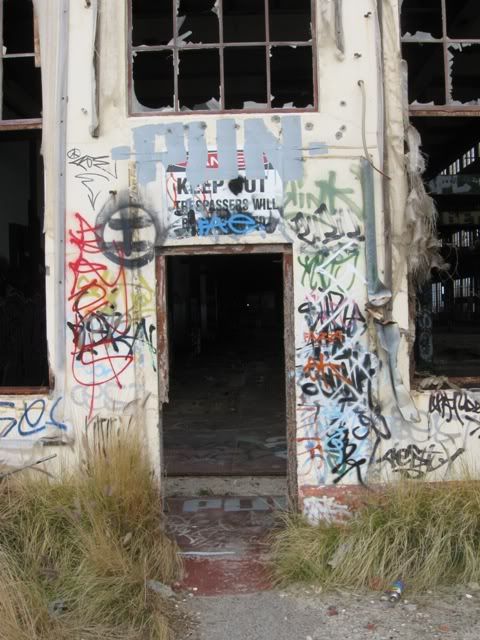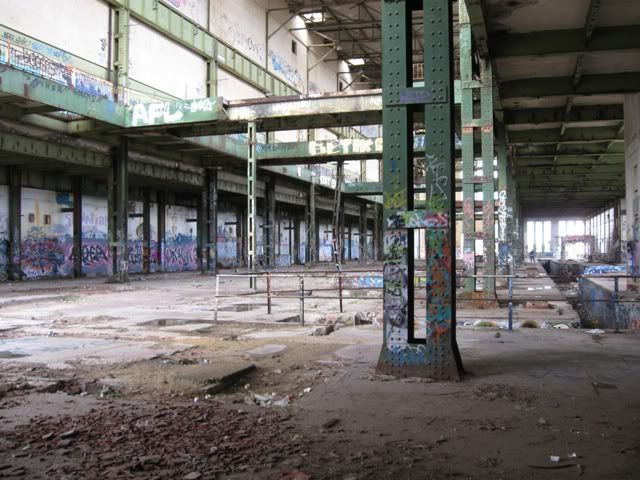 We where amazed that vandals had managed to get all the way up there to do thier thing. There where no stairs, and razor-wire has been fitted to the supports to prevent climbing.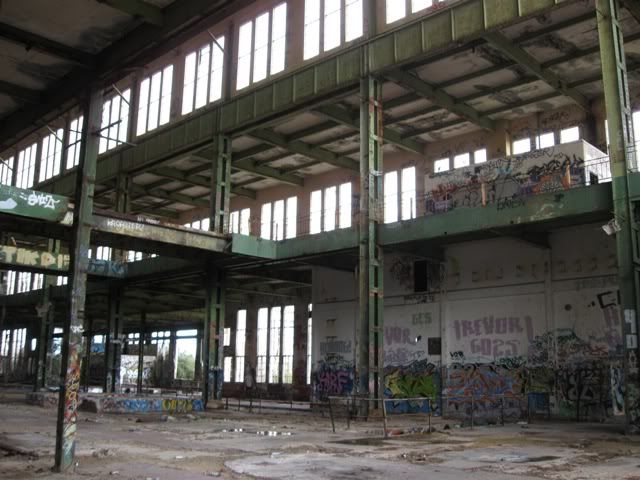 The hole in the roof, was left behind after the chimneys where removed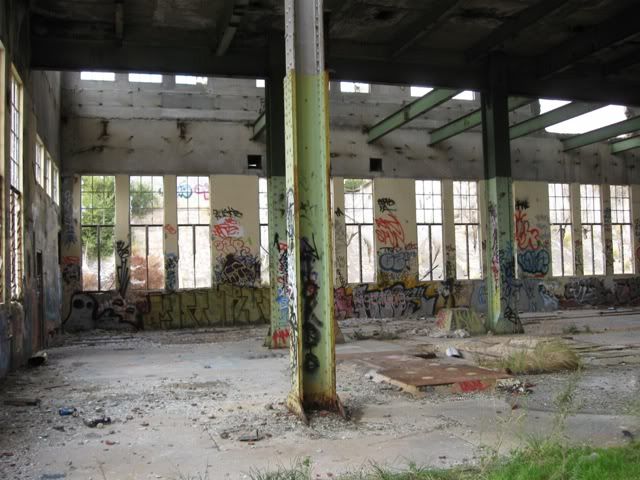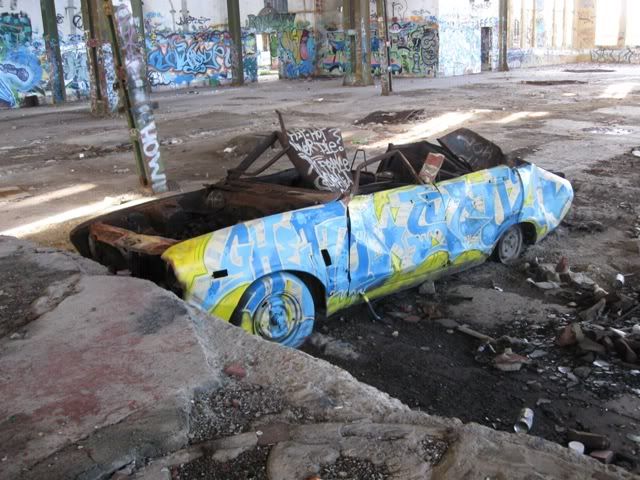 All that remains of a Holden Torana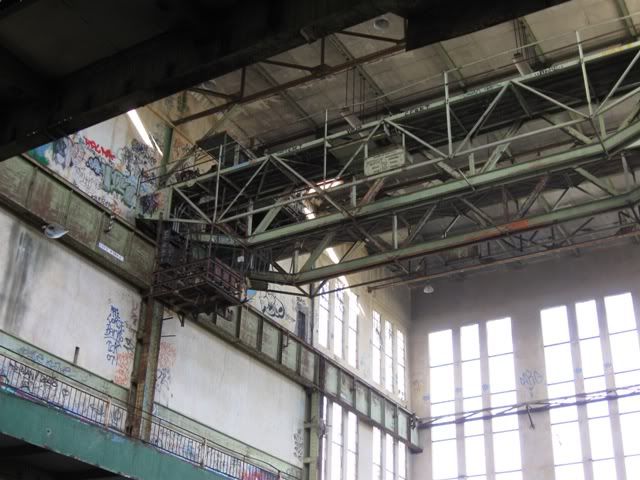 Gantry Crane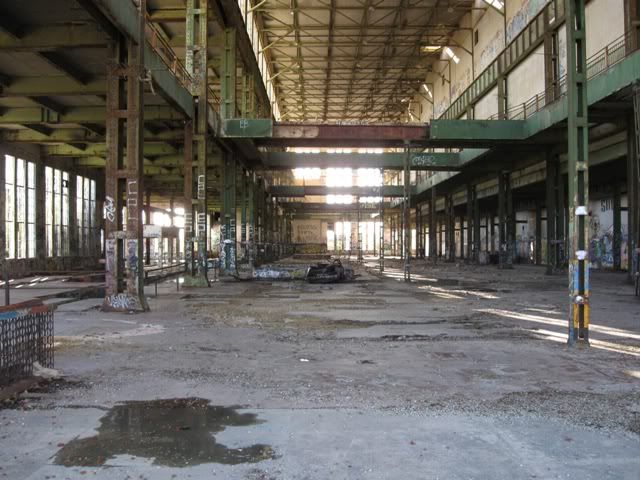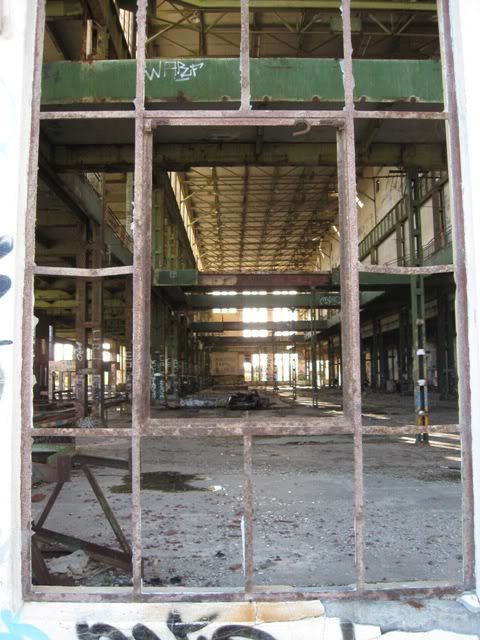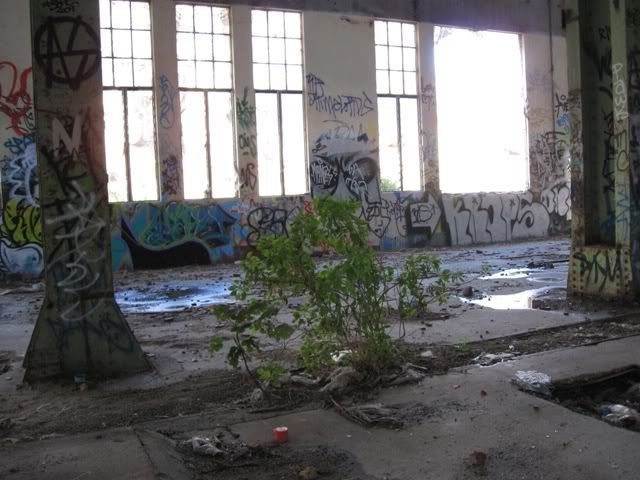 It's a green Power Station now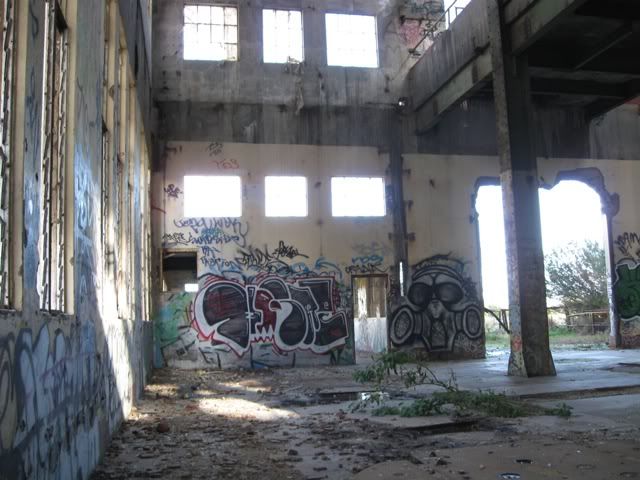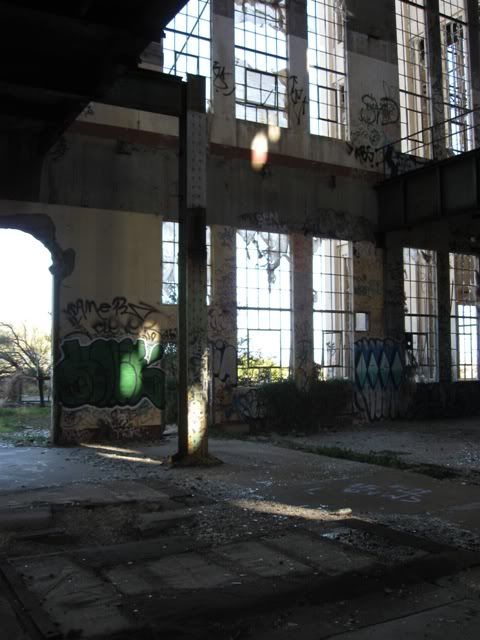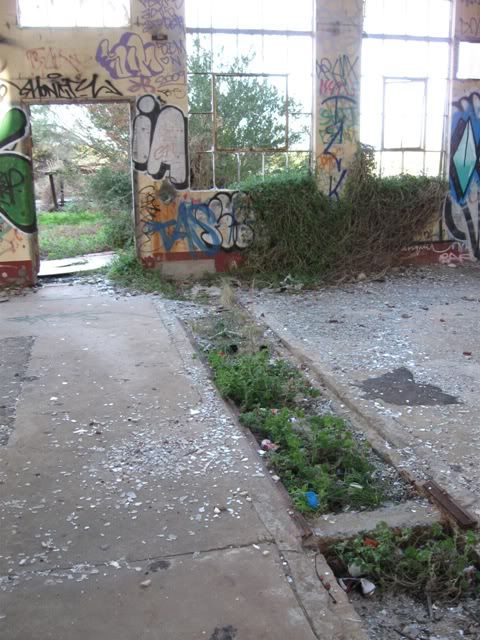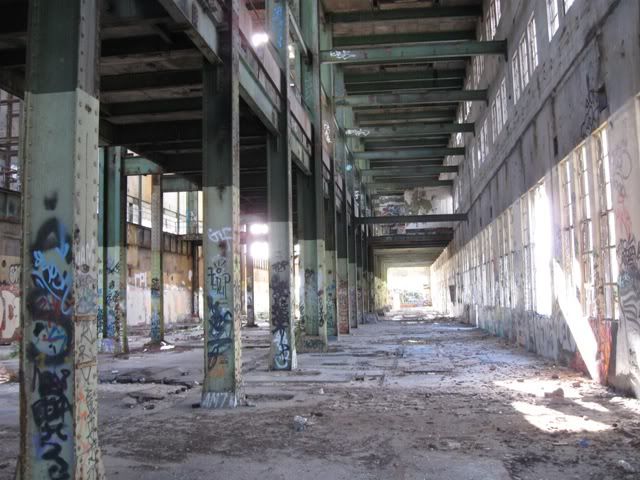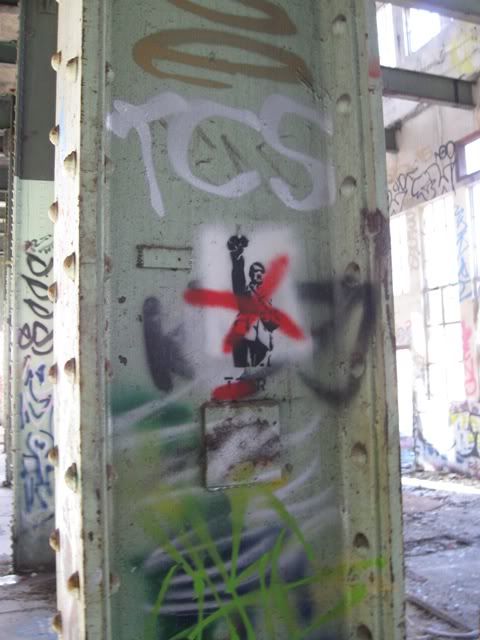 Some of the Graffitti was interesting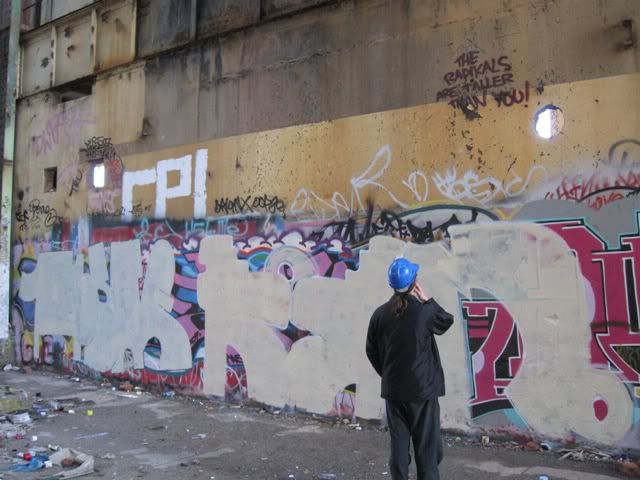 And in intriguing positions



Concrete Cancer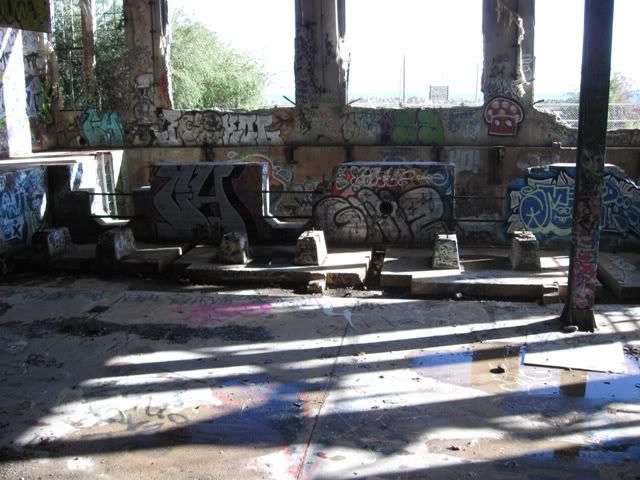 Interior section of the cooling station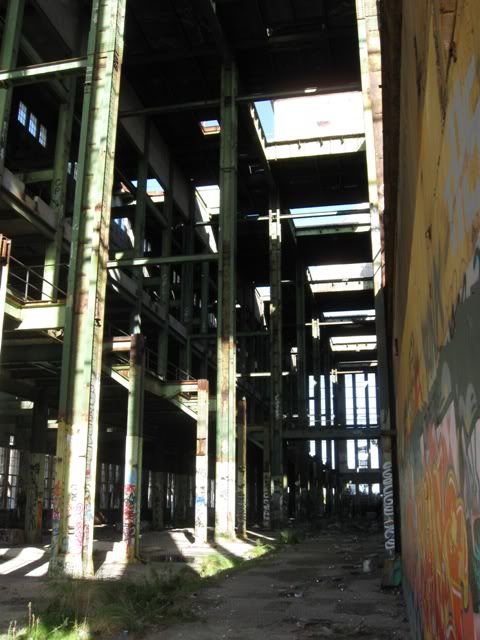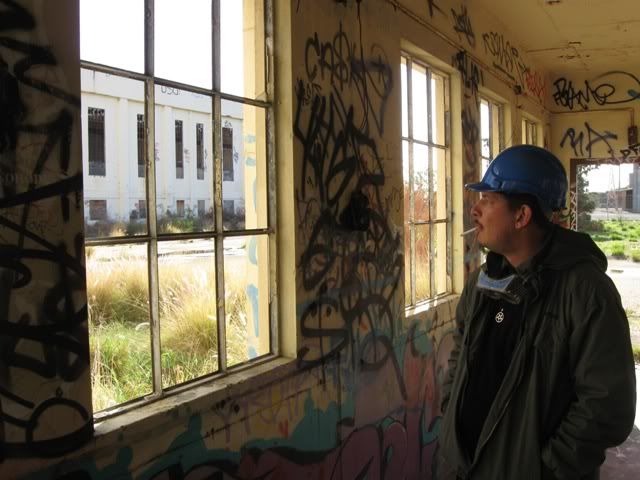 The Hard Hats where essential, not only due to the danger of loose rubble, in Australia people tend to look on someone wearing a hard hat as "Official".

We only took a few pictures of the adjoining office complex, we are planning on a dedicated return trip to check it out. The office has access to the lower levels in which the murders occured. as such they have been heavily barricaded.



View of the office from the main building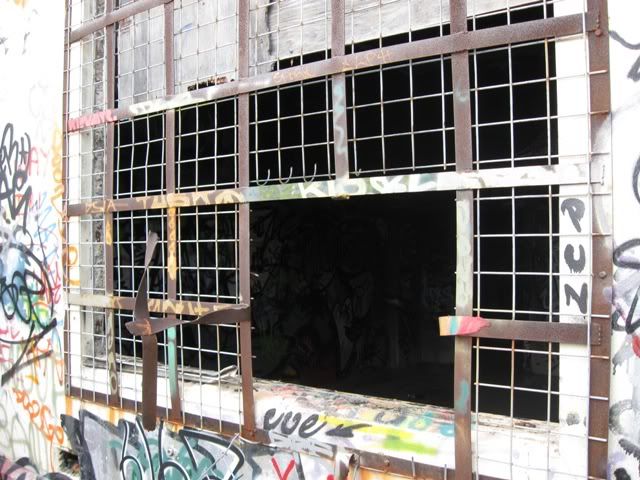 Someone was nice enough to leave us a way in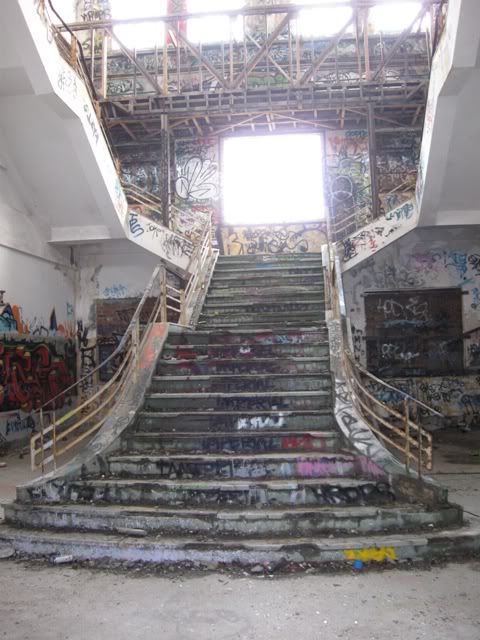 The main entry stairway for the office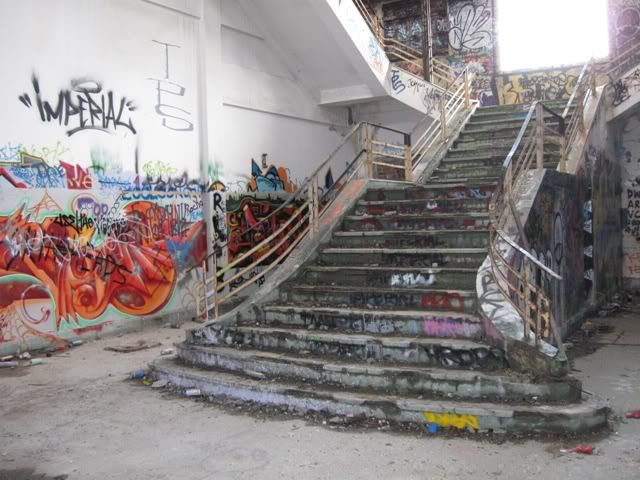 Source: Wikipedia

South Fremantle Power Station

Construction of the Power Station commenced in January, 1946. The South Fremantle site was chosen for its relatively close metropolitan population, its proximity to nearby railway facilities for the delivery of coal and the ease with which seawater could be utilised for the cooling system. The four boilers 1, 2, 3 & 4 of 'A' Station were fired up in January 1951; the first 25 MW turbo-alternator came on line in May 1951 prior to the official opening of the Power Station on 27 June 1951 by the Hon. David Brand, Minister for Electricity. In September 1951, the second 25 MW turbo alternator came on line. The No. 3 turbo alternator came on line in January 1954, and the No. 4 turbo alternator in December 1954. The power station was then complete with a total capacity of 100 MW.

Much of the plant was designed and manufactured in England, with skilled contractors were sent out from England to assemble the plant on site. The State Energy Commission encouraged the recruitment of staff by providing housing in the Hilton Park area, and the new suburb soon had many community amenities. A bus service from the Power Station to Hilton and Fremantle was provided for shift workers. Over 250 workers were employed at the power station during the 1950s.

In 1954, a major fire at South Fremantle in the coal conveyor from the crusher house caused structural damage and resulted in a switch to oil fuel for the boilers. In the mid 1970s the plant was converted back to coal, which fuelled the station until its closure in 1985. By the 1980s production of electricity at South Fremantle had become uneconomical. The interconnected grid then was supplying electricity from power stations with more up-to-date machinery and closer to the coal source at Collie, Bunbury, Kwinana and Muja.

In September 1985, the South Fremantle Power Station closed after 34 years service and its four chimney stacks were demolished.


Cross Posted to
perthurbex,
abandonedplaces,
urban_explorers