I visited this great abandoned building many years ago and decided to drop by today to see how she's doing.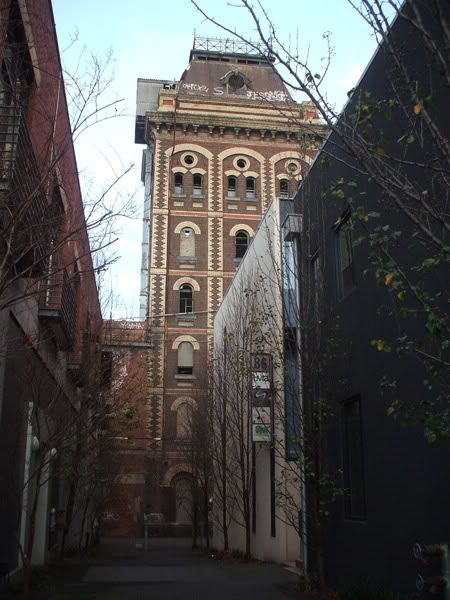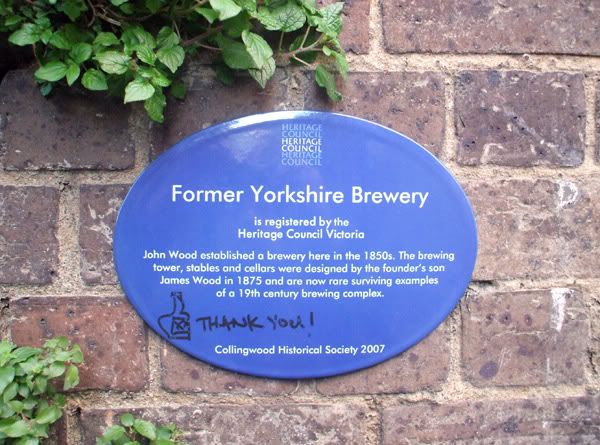 As you can see the building is protected by the Heritage Council and is therefore safe from demolition, but it's in a fairly 'upwardly mobile' part of town and is now surrounded by expensive apartments.




The ruins of the stables alongside the tower:



Going around the back: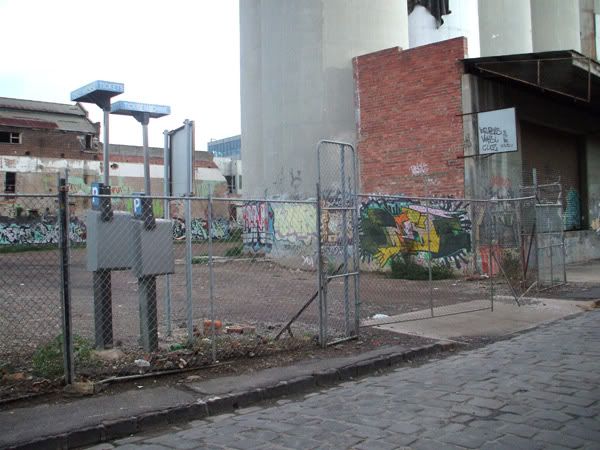 The graffiti artists have had a field day here.




This rear section actually looks a fair bit different from when I was last here. If we zoom in on this section: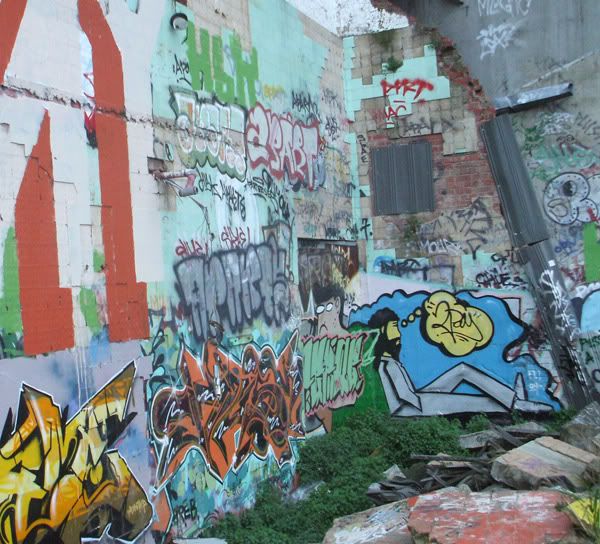 The wall on the left hand side is mostly new, whereas before there used to be a loading dock which was wide open for people to walk right in. (The site used to be fairly popular amongst homeless people and junkies judging by the amount of bedding and drug paraphernalia I found when I originally explored it.) You'll also notice that the broken wall on the right hand side has been covered with metal so people can't climb up it and gain access that way.

I guess it's all locked up tight and there's no way in.

Wait a minute ...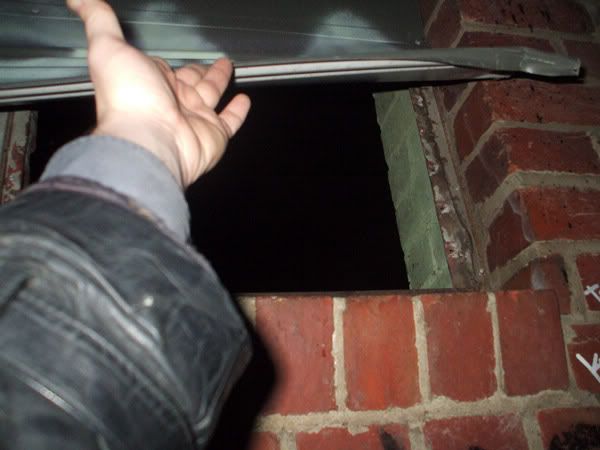 MU HA HA HA!! That window was slightly above head height so there was no good way for me to shimmy in there without drawing attention to myself, but I did manage to poke my camera in and fire off a bunch of shots. Here's a quick composite image of the room inside:




The big rusted door in the back wall is probably impossible to open, but there's an open doorway on the left which probably leads to those massive concrete grain silos and there's a metal stairway on the right which probably leads to the rest of the old tower.

I'm considering going back next weekend to explore the whole place. Are there any Melbourne AbandonedPlacers interested on coming along?