In Kissimmee Florida there was a Chinese themed scenery park named Splendid China that used replica miniatures of famous Chinese buildings and scenes. . It opened in 1993 but due to poor tourism and public protests about there inaccurate portray of Chinese history eventually closed the park in 2003. I didn't go in due to high security and a $500.00 fine, but it has been a popular place for skateboarders who like to tear it apart.

These pictures were taken Dec. 2008 and everything is what you can see from the outside, sometimes with zoom from the camera. ;)


What you can see from the street:

What was once the entrance: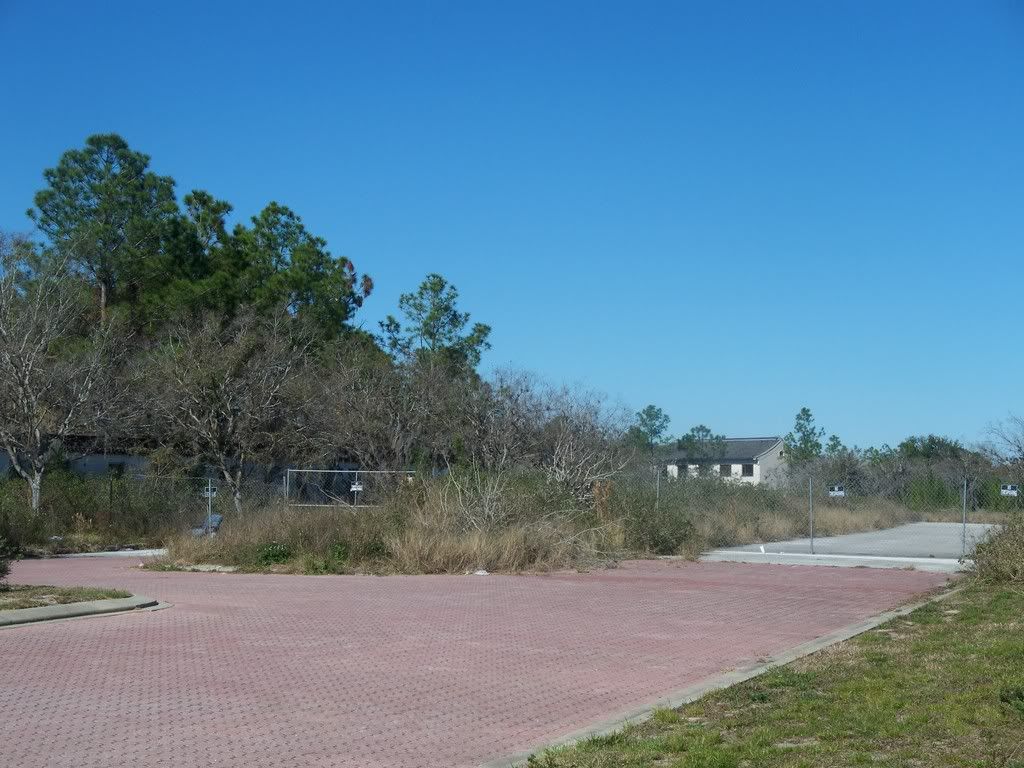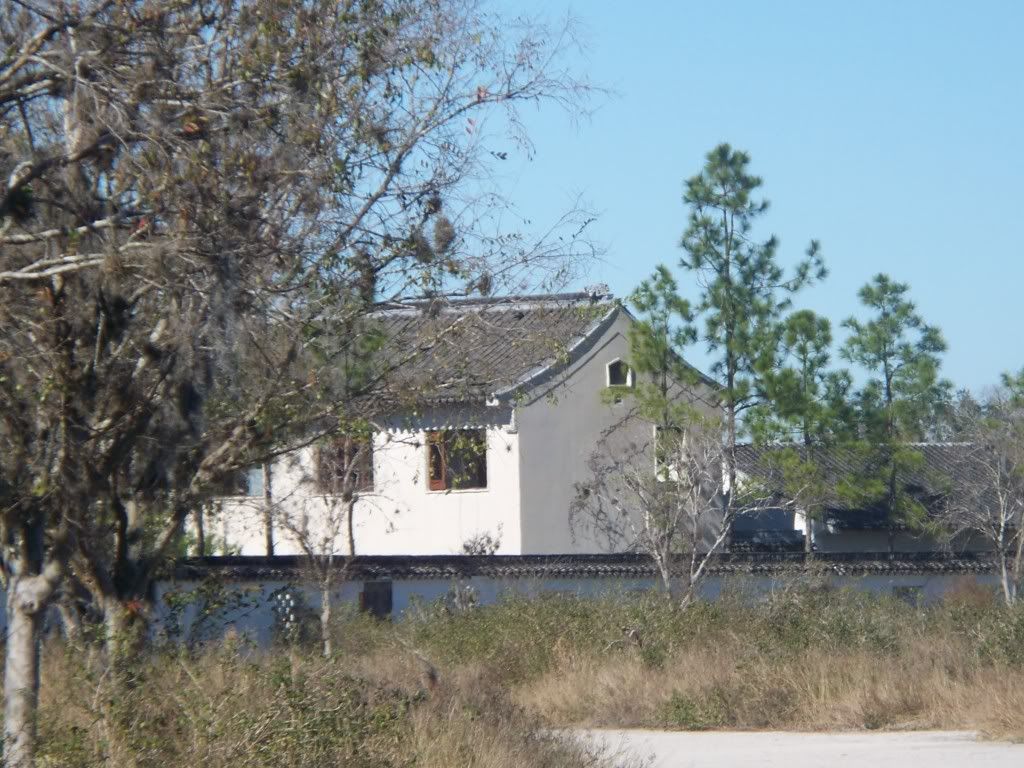 Once had the words "Splendid China Florida" that have been removed.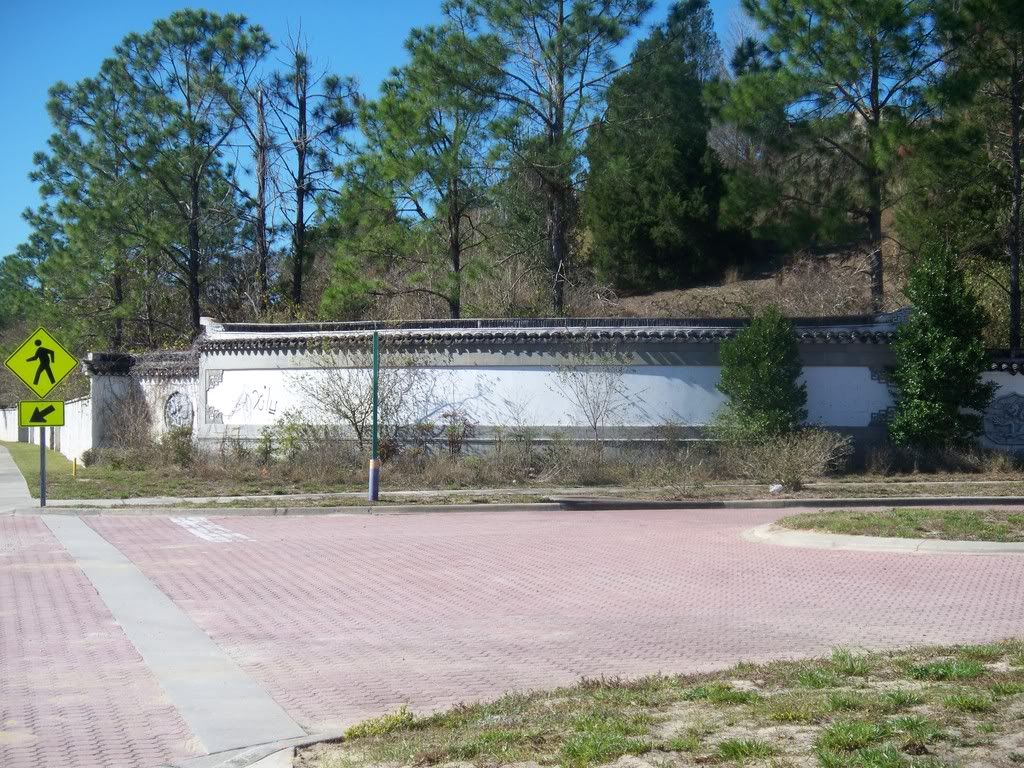 Ornate dragon emblem.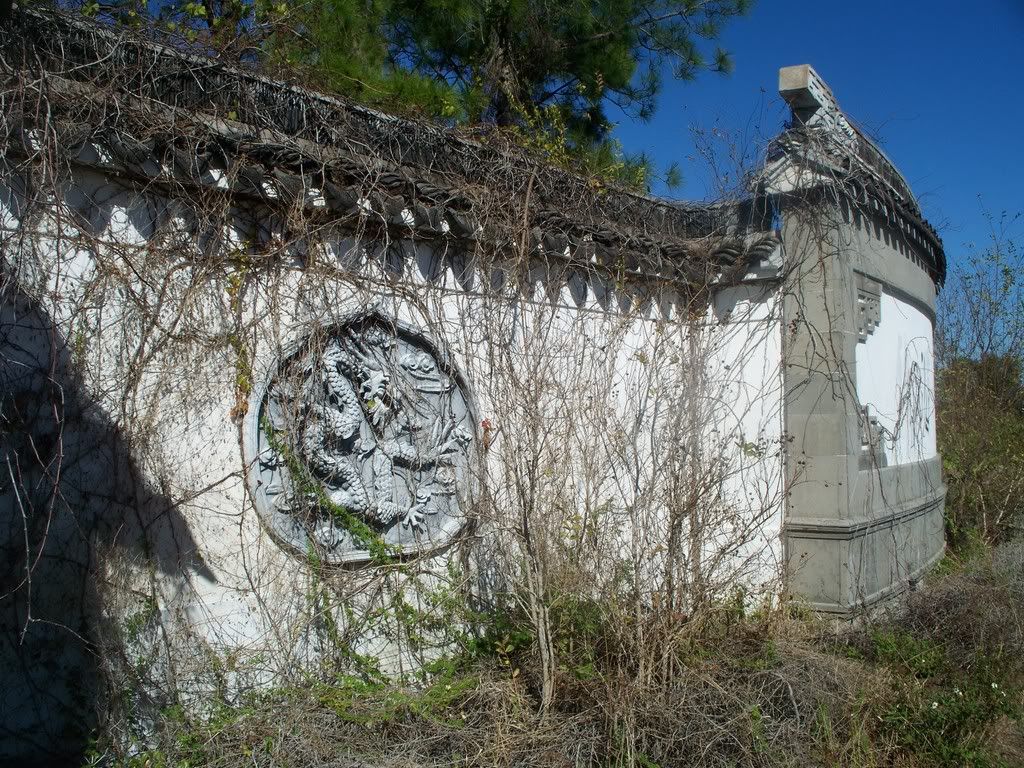 Some Overgrowth: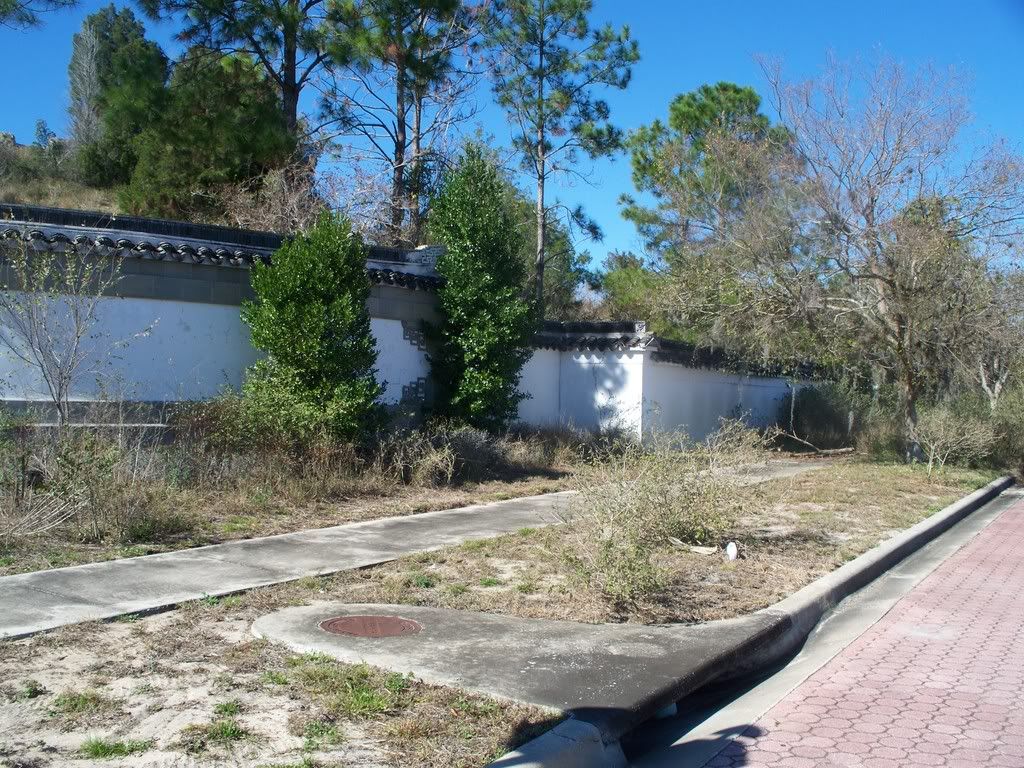 Security Guards senses of humor?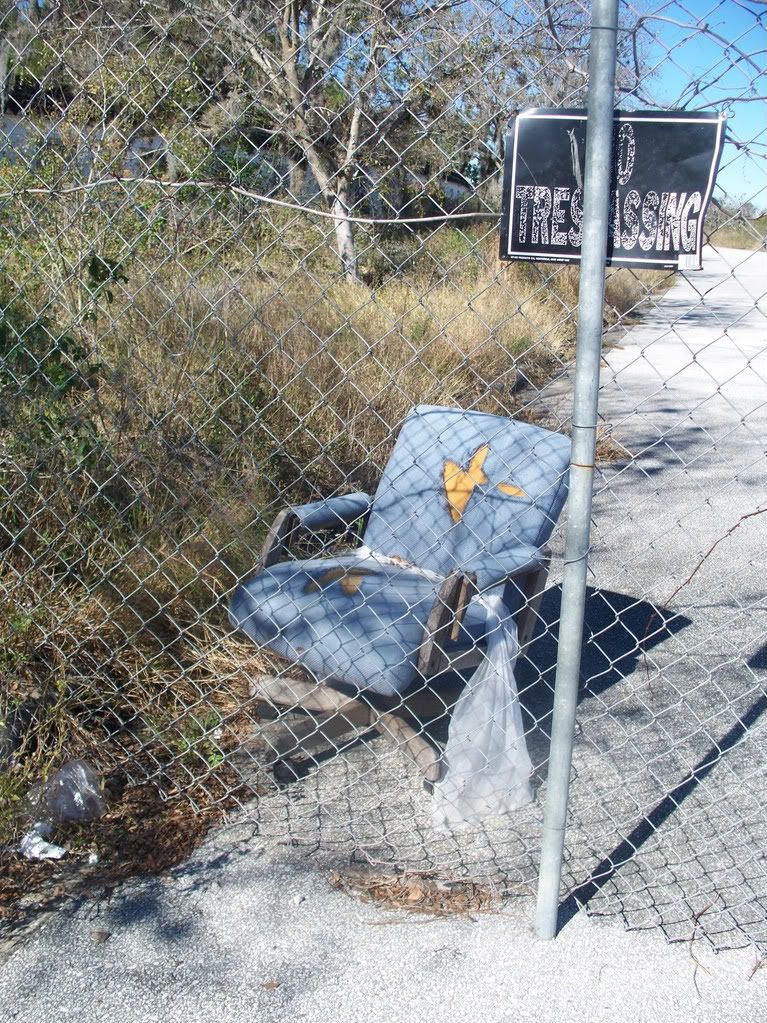 Fence decoration: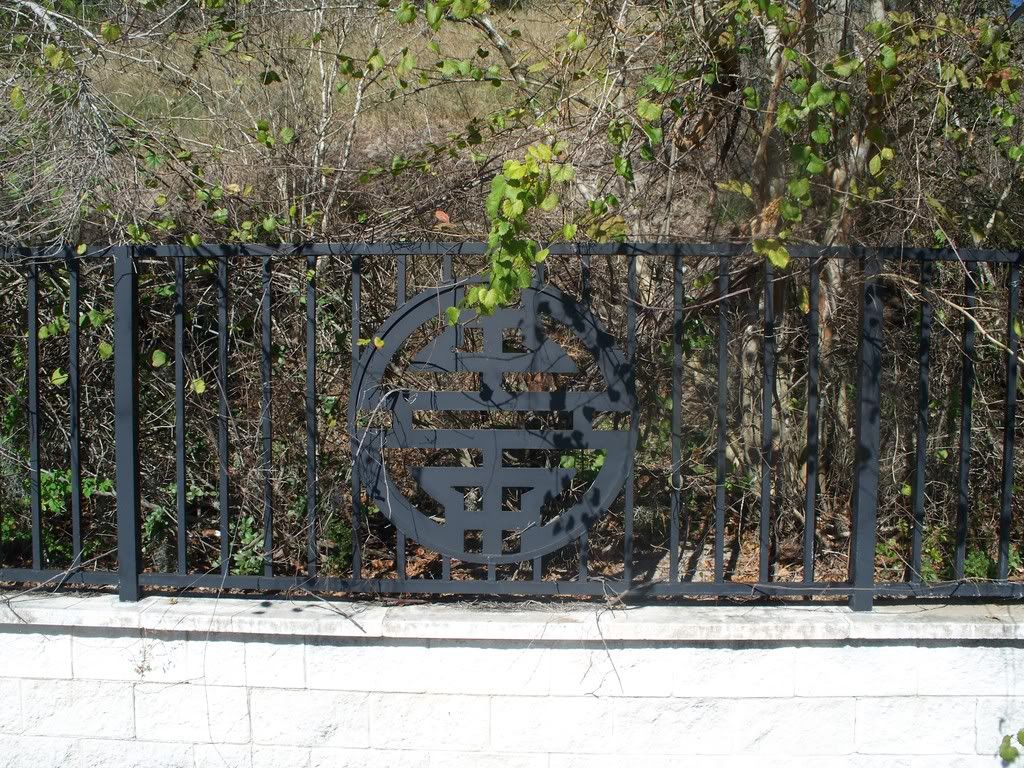 Surrounding fence: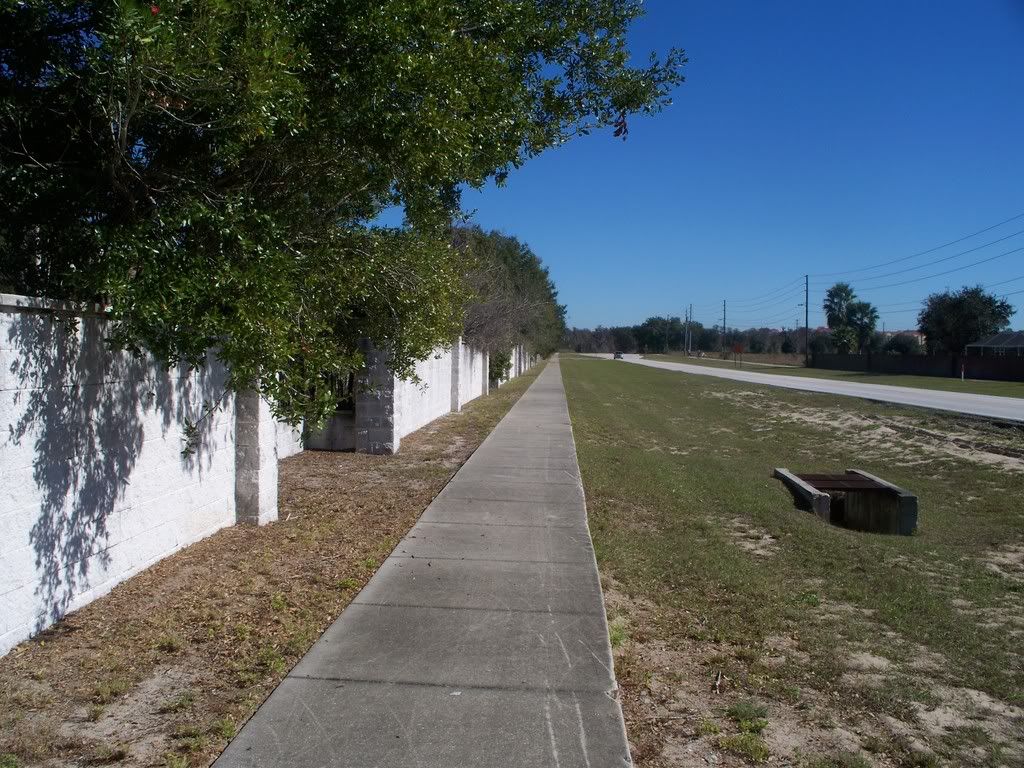 Back of a Chinese Restaurant from the park: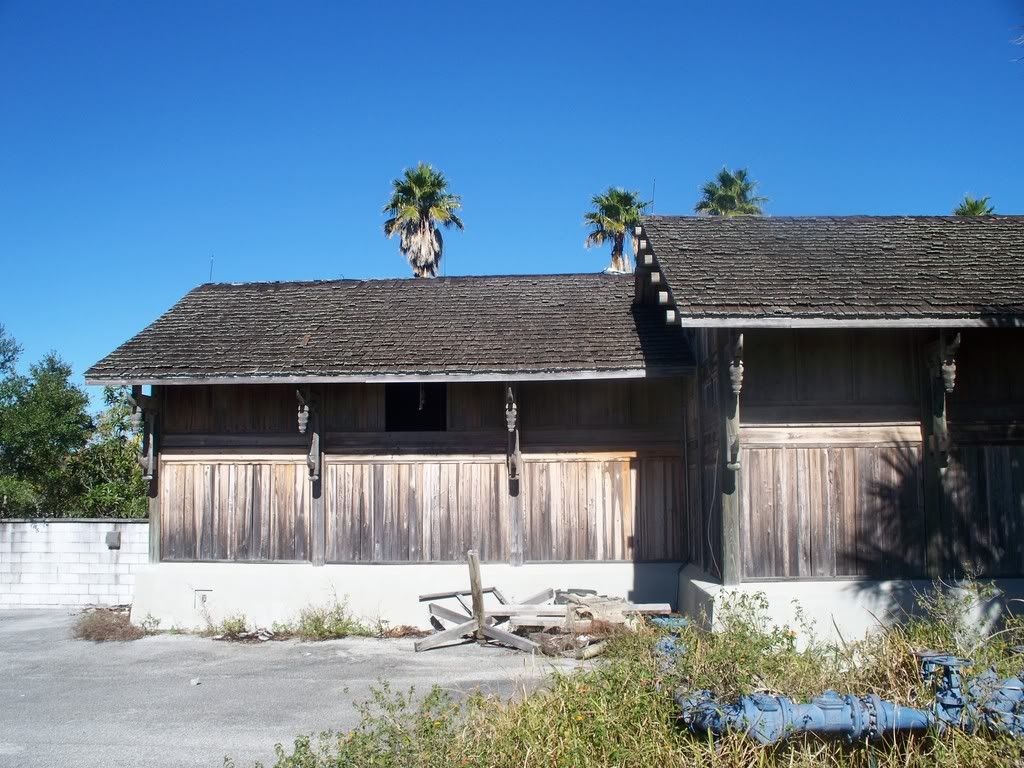 Side of the same Restaurant: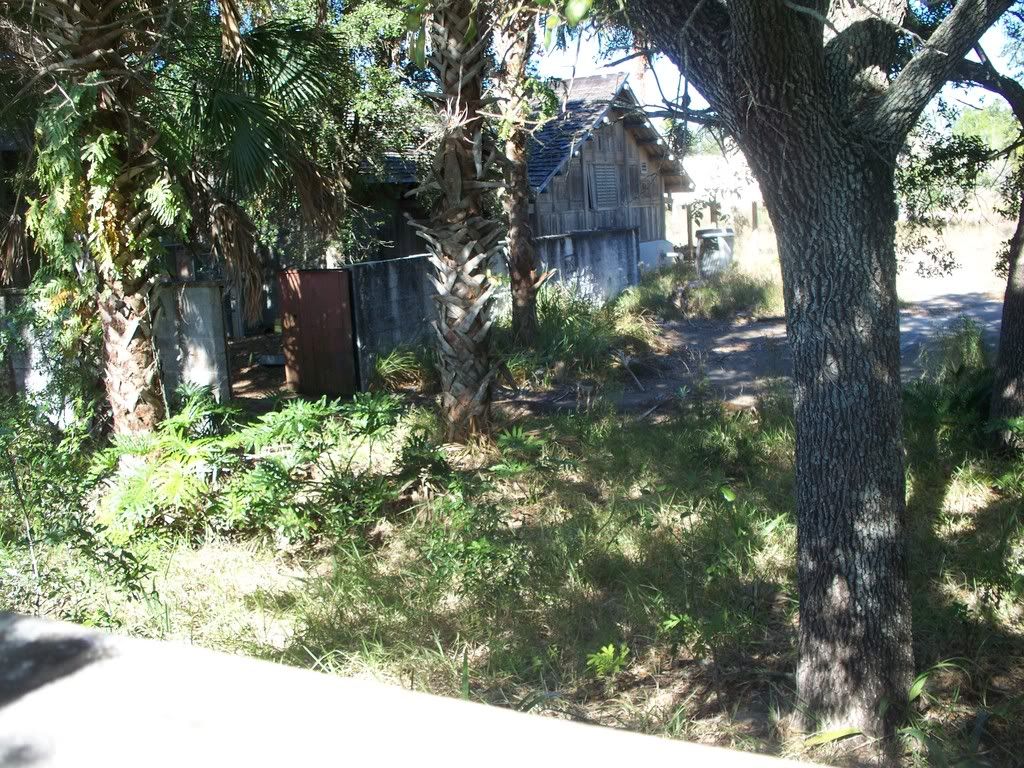 Tops of the Stone Forest with a top of a temple behind.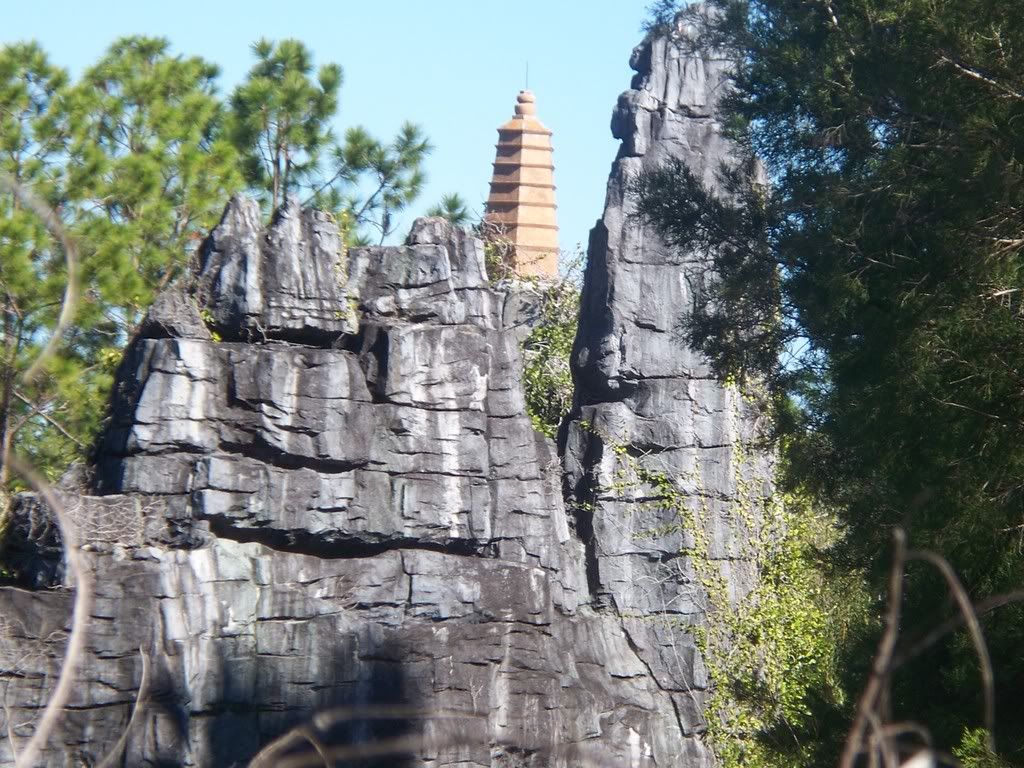 Entrance to a bathroom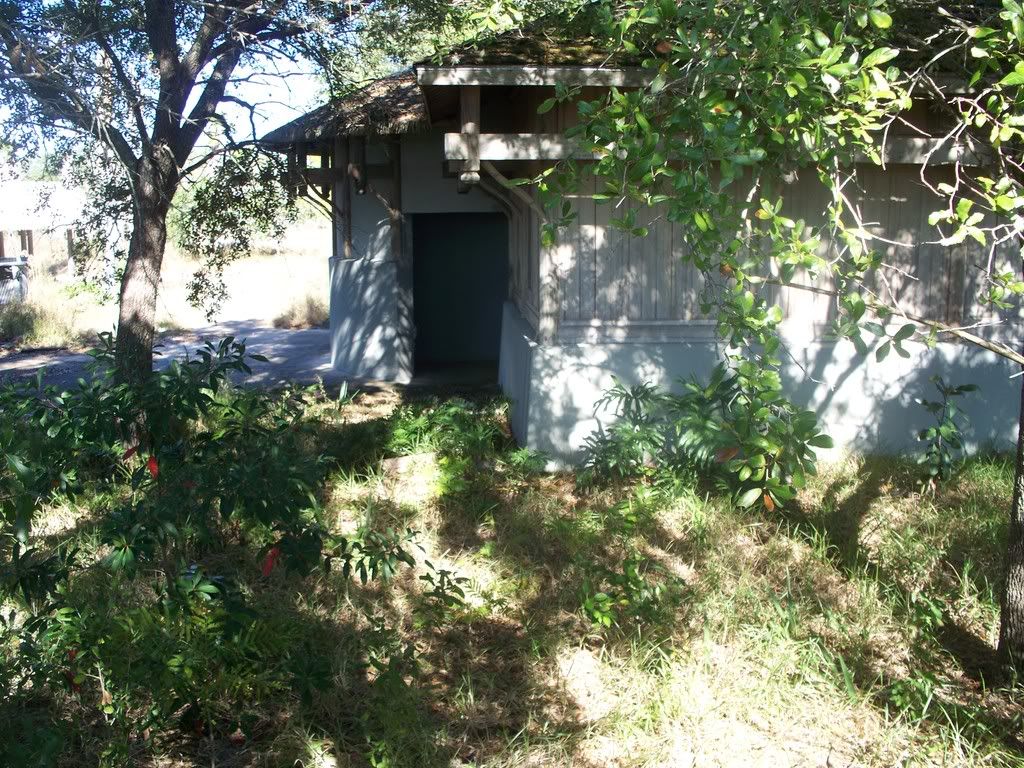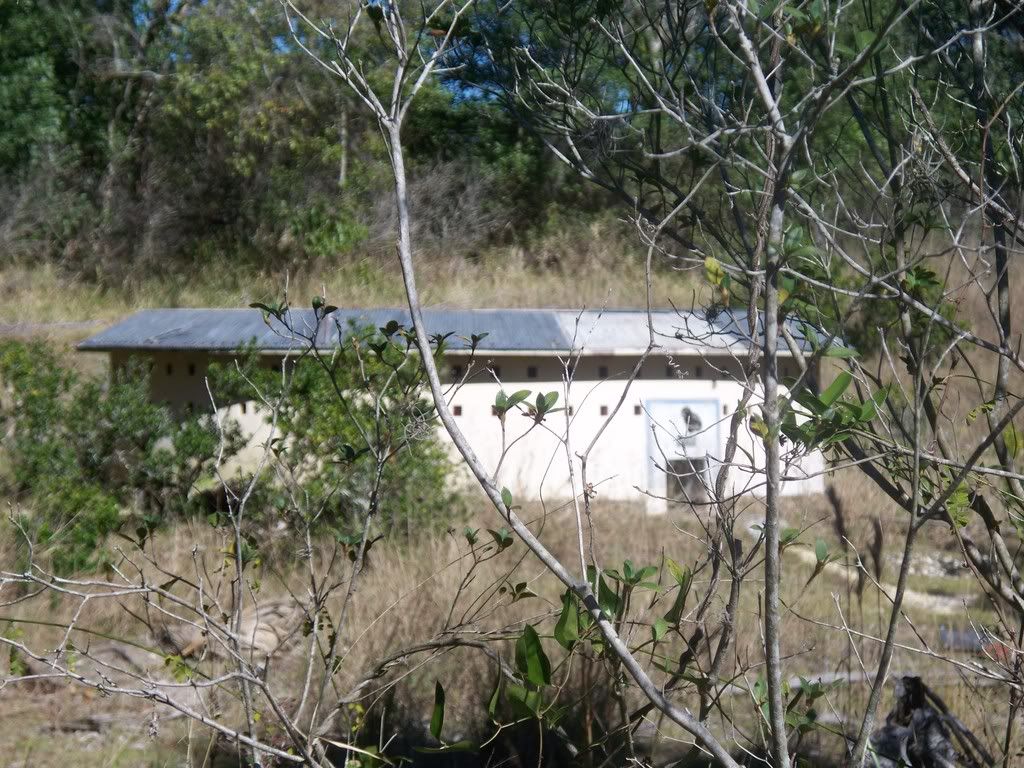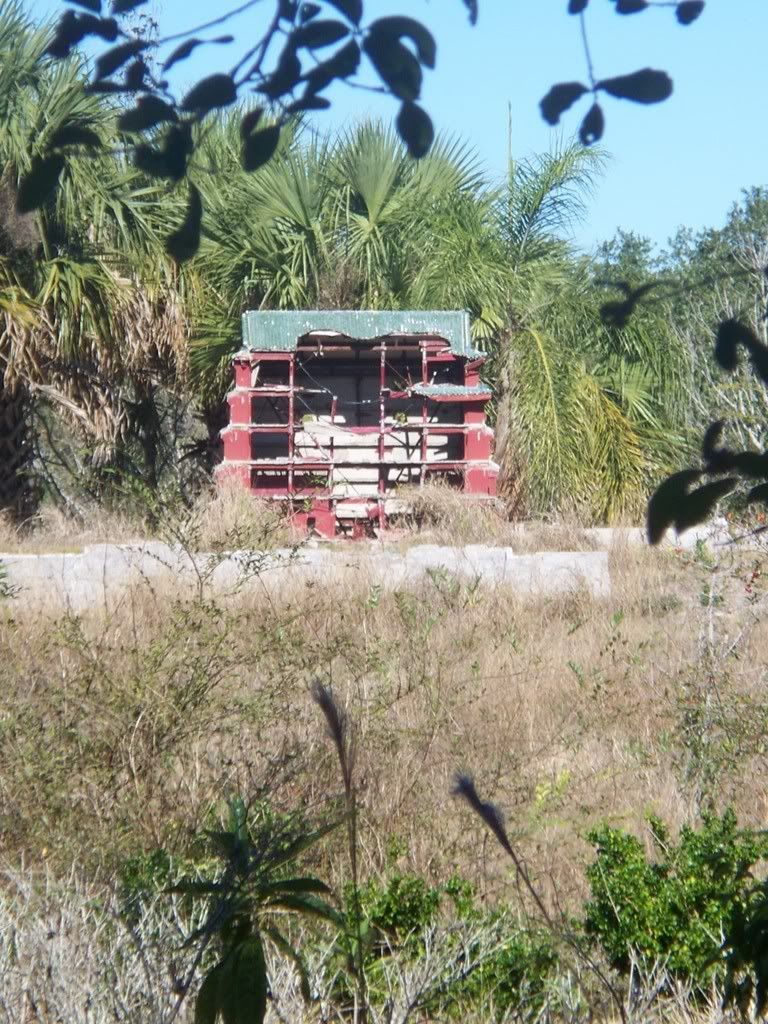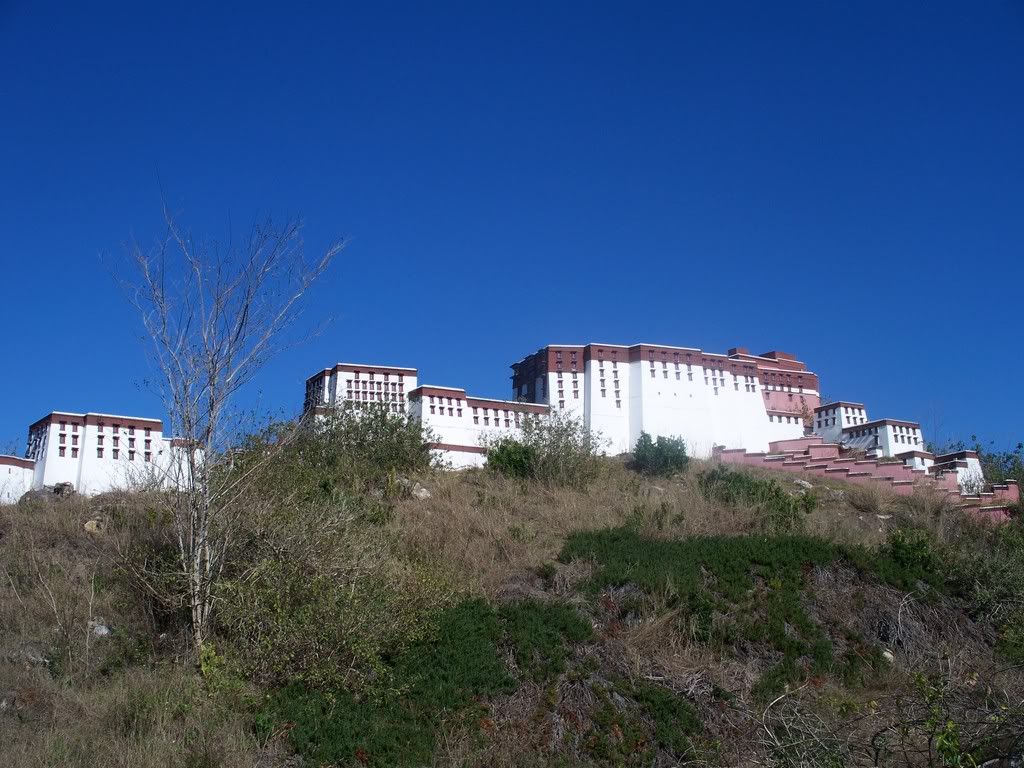 View from hole in back fence: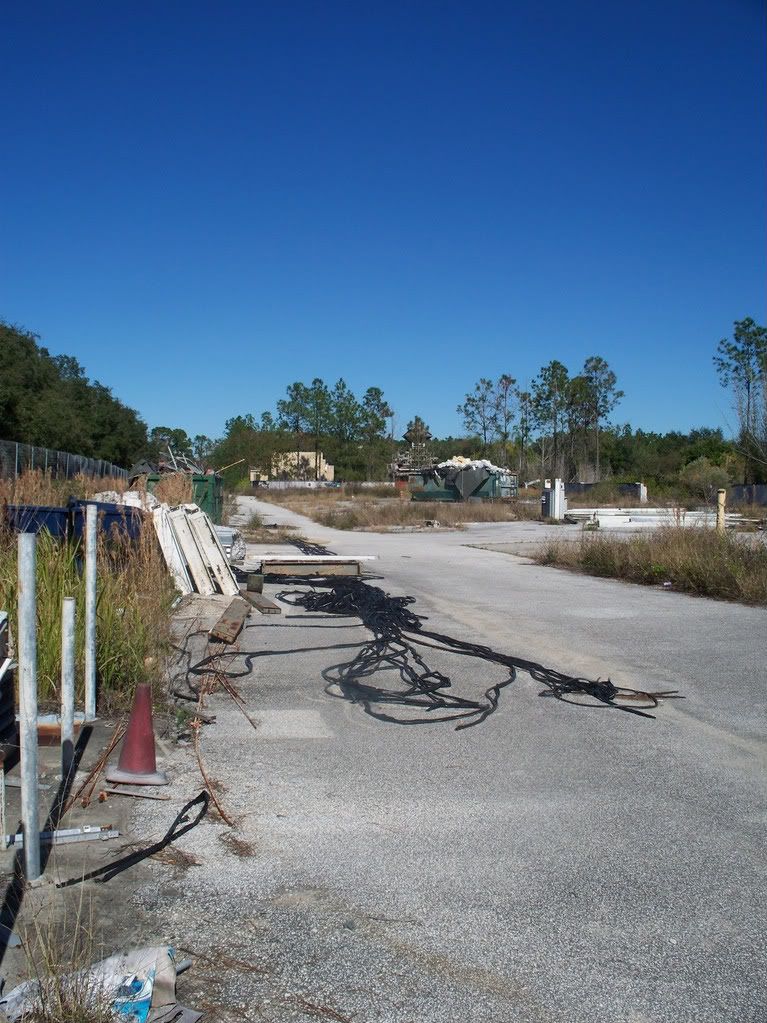 A theater and unkown building.