Near Huntsville and the Tennessee River, mere decay and abandonment sometimes are hard to tell apart. Sometimes old places are salvaged from the grave and other times, they are stubborn about heading into it.. Others are merely in a state of suspended animation. The first site is a former grocery store. At the time we visited it in June, the building was unkempt, overgrown with weeds and yet it had to feel of a place waiting to be brought to life again.

"The Leon Lipscomb Grocery"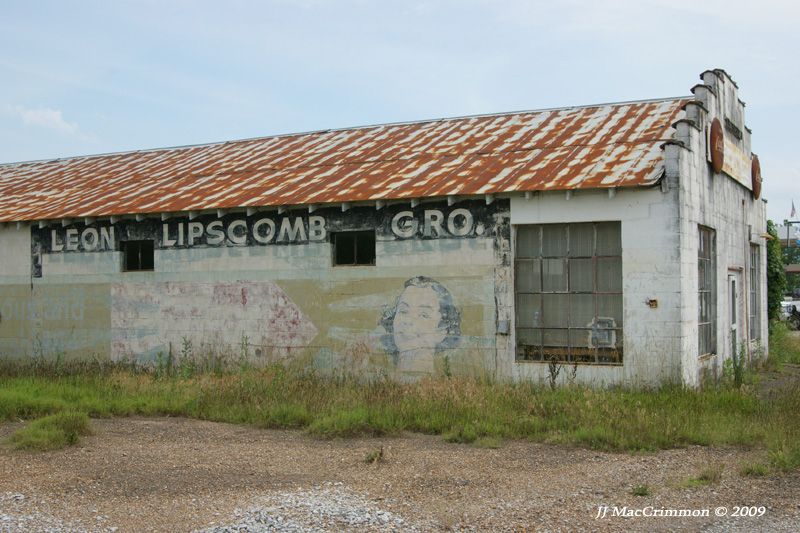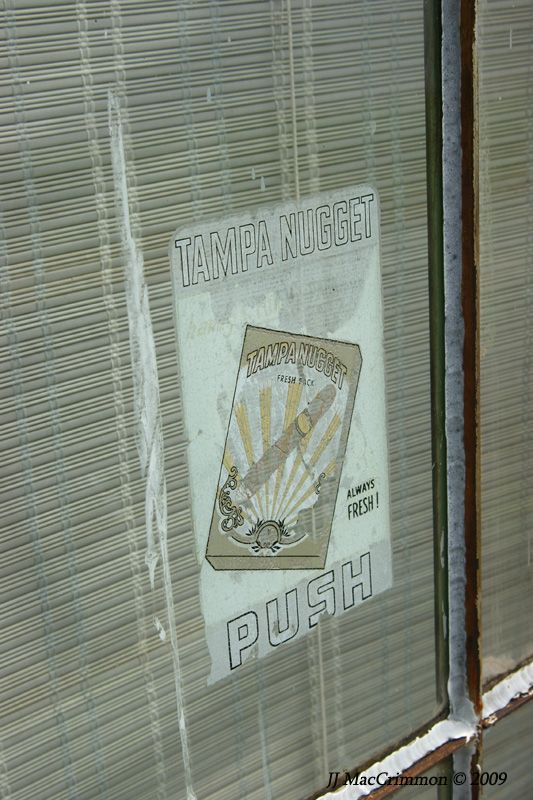 All the windows were dirty, cloudy and covered in webs, except this one that showed signs of care. When I drove past the old grocery last week, the grass and shrubs were all trimmed, lights shown through the still cloudy windows and a new pick-up truck was parked near this door. A new life perhaps for an abandoned site...

A bit further north towards the river lay this former bait and tackle shop. While obviously abandoned, it seems to have attracted a life of it's own. On one early reconnaissance a pair of adult chickens poked at the gravel near the road. Though long gone by this visit, there were signs of recent usage.



Looking into the former store side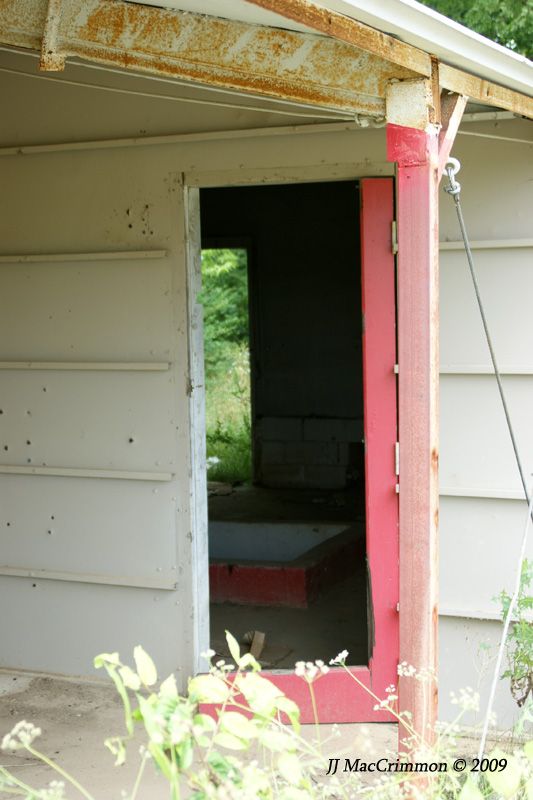 Looking into the bait-house side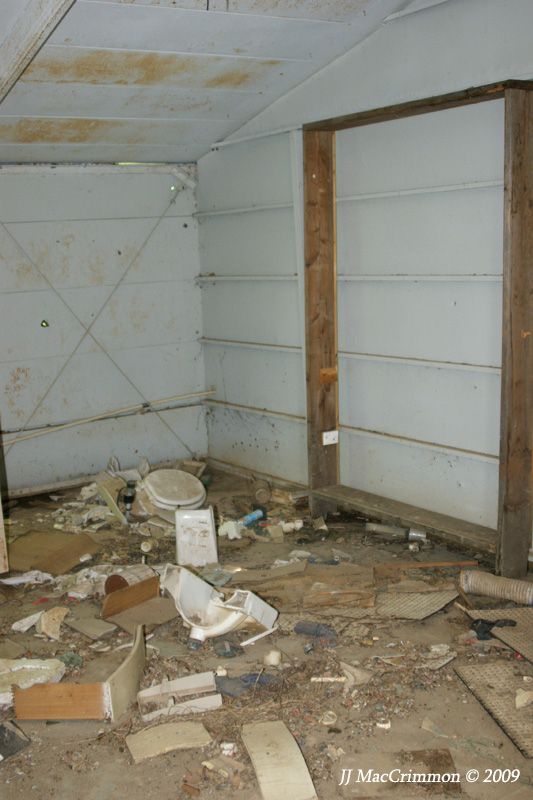 Wasps and mud-daubers ignored us and our flash. Obviously this one was overwhelmed by the modern calculator and swooned.



Swatter mattress and debris



These and other pants lying in the dust, were brand new and still had their store tags.



Boone's Farm



Moving into the next irregular shaped room was the bait pit.



This pit was a one way trip for this decaying possum. As we looked around the room, I heard a high pitch whining hiss nearby. Not the kind that an animal makes. Much to my surprise, we found a small muddy bog leading down to the river behind the building. It seems the water line to the building was still connected, still under pressure and slightly leaking.