Abandoned and empty for over 25 years, the Lyric (built in 1908 as a Vaudeville House) and it's adjacent office building are now in a state of arrested decay. The theater was purchased for preservation by a non-profit which owns the nearby and restored Alabama Theater. This summer, two assistants and I recieved permission to extensively photograph both theaters and the office tower adjacent to the Lyric. Using studio lights to illuminate the gloom, these are some samples.



Yes, the curtain does say "Asbestos"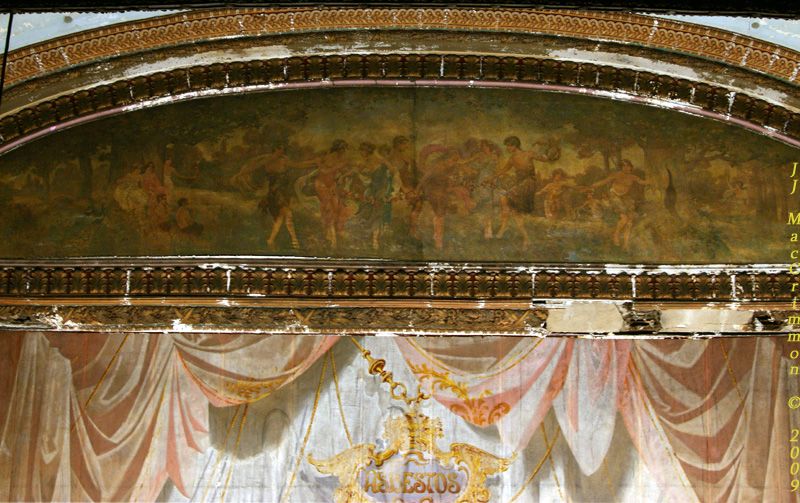 This is color enhanced detail of the art above the stage




Many more photos will follow soon.