Help save the beautiful Detroit Grande Ballroom (
http://www.thegrandeballroom.com
)
sign...
http://www.petitiononline.com/grande05/petition.html
thanks
Welcome to Woodwards, built in 1903, abandoned in 1993. She is the crownjewel of Vancouver's Downtown Eastside,the worst neighbourhood in Canada. Personally, I love this neighbourhood, the way you walk 5 minutes in the "wrong " direction fom the glitz of Robson or Granville you end up noticing over 6000 heroin and cocaine addicts, most of them single men wildly dancing to the beat of their own drummer down the street. In 2002,almost 10 years after it's closure, squatters and housing activists ---->http://www.downtowneastside.ca/hot.html opened the building, resulting in a tent city around teh building for exactly 3 months before police "stormed" the building and cleared it for "public safety". It was virtually gutted, and made --->http://www.wraiths.org/woodwards.htm near impossible to enter except for with city permits.
Tonight CBC Newsworld runs the documentary, -----> http://www.cbc.ca/roughcuts/feature_290305.html Woodwards:The competition
Discussing future plans for the old Woodwards site, and how to clean up the DownTown Eastside before Vancouver's next big triumph. The fucking 2010 Olympics.
I'm sure you already know all about it.
j
Hey,
Just some pictures of a deserted building I found at the weekend (more under the cut).
It used to be a place they stored a horse drawn hearse at and a cemetery gate house, but as you can see - it's not in very good shape anymore.
Fancy exploring it? Its in a little village called Cowshill in County Durham, England.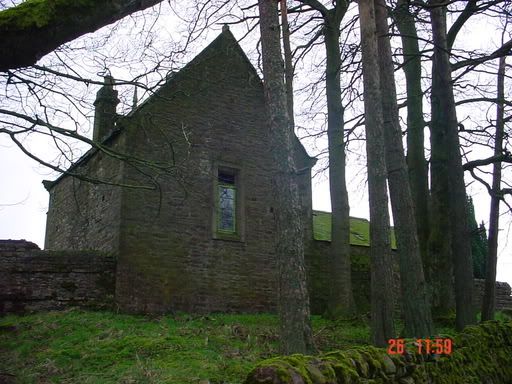 (
Collapse
)