My first real, picture-containing post: the results of a few hours spent one late afternoon walking around in my town's less-traveled sites. I'll make a separate post for the second gas station.
Keep in mind that these were taken with a pretty bad camera that wouldn't let me properly frame pictures, and I'm the farthest thing from a photographer. I apologize in advance for the poor quality and discoloration of a few of the photos.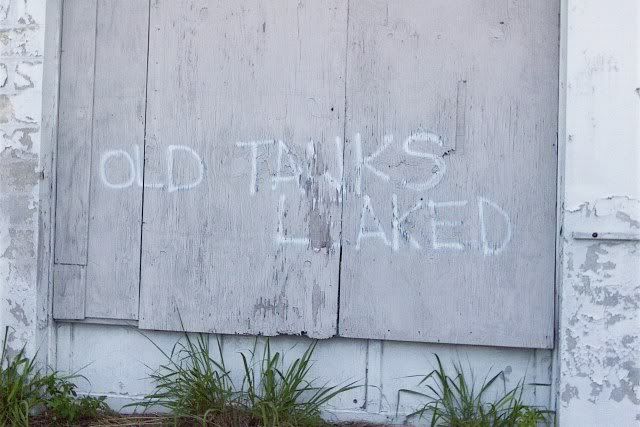 (
Collapse
)
Post two coming in a moment.