"The Hook"
Bit of an old car found in the field behind the old farm house I have become obsessed with, the one I deluged you with pictures of a while ago.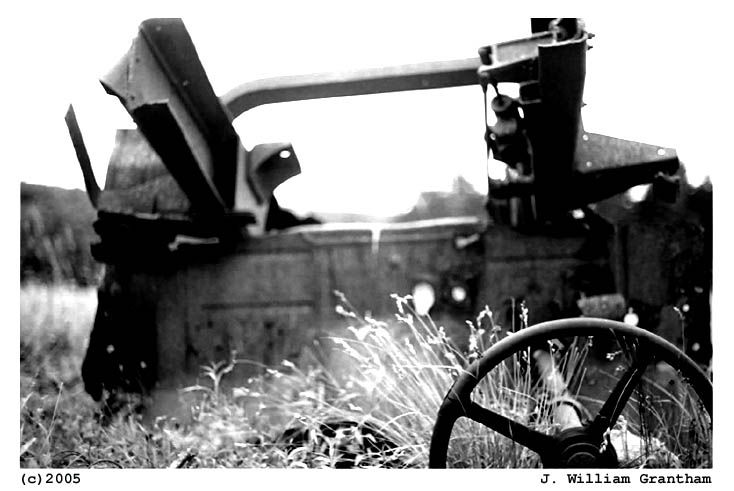 There was ALLOT of abandoned place exploring this trip, from rail-road tracks, to 4 building farm steads, to boats in the middle of fields. So expect to see more from me in the coming days...
I'm originally from Michigan (Flint, hence my nickname) and I'm back visiting for a week or so. I plan on doing some urban ruin exploration/photography in the Detroit area... possibly more of the Packard Plant or Michigan Central Station, which have been my main objects of study in the past near downtown Detroit. I go only to take photos... the goal is to not alter anything at the site. These ruins decay over several years and I've been able to document that pretty well since about 2001. Anyone possibly interested (I can't go alone to abandoned buildings in Detroit, but I don't know anyone here that is interested in going) reply here. I'm thinking some time between Thursday and Sunday.
Here are some photos from past photo expeditions into the Packard Plant and the Michigan Central Station:

Michigan Central Station Lobby
(
Collapse
)
~~ Jason Hill, aka Flint