1.
The Hawes Communications Bunker (Visit #4 because she wanted to see it);
2.
The Atolia Tungsten Mines (4 miles square – 100+ mine openings);
3.
Randsburg, CA (A Class C "living" ghost town – 300 houses, 78 residents);
4.
Boron Minimum Security Federal Prison Camp
(This required two visits)
Boron Minimum Security Federal Prison Camp was a place that only the lowest risk offenders were sent to. The site was considered remote enough and the offenders low enough risk that the facility had no perimeter fence, no watch towers (video surveillance instead) and dorms instead of cells. Prisoners there were mainly white collar and convicted for fraud & tax evasion. To earn their keep, inmates did maintenance and refurbishment to military and government vehicles and equipment from the nearby bases and facilities.
The Admin Complex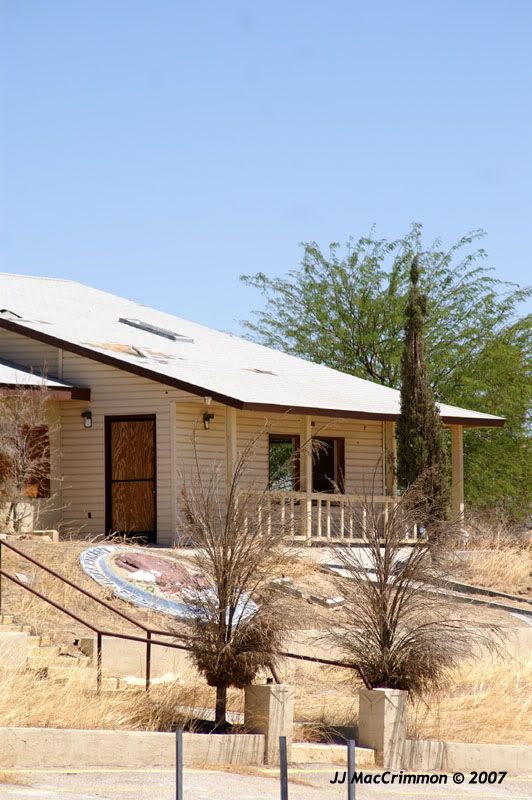 You can still make out the Federal Bureau of Prisons seal on the hill
(
Collapse
)