The abandoned buildings of Soviet Border Guard Service on the Northern coast of Estonia.
(
Collapse
)
I guess you could argue, "Can playgrounds be abandoned?" I am not 100% sure but I think it counts. When children no longer play on them, are they abandoned or just boring or unsafe? You can close the fences or the gates but you can't really board up a playground. Can you condemn one? I don't know. I think cities just tear them down and/or replace them. I think playgrounds are most beautiful on their last legs. Rusting with peeling colors and memories.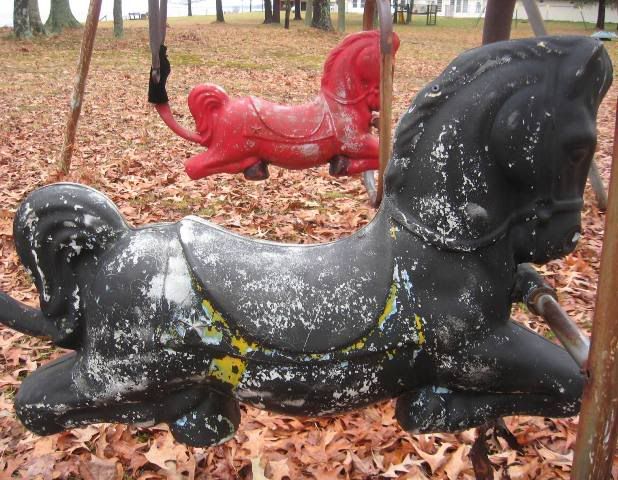 As a teenager I became interested in old playgrounds simply as a place to hang out. It was fun and usually nobody else was there so my friends and I could get away for a while.
We discovered Holiday Island the summer after High School. It was once a nice gated community and I had known some kids that lived there but I never visited. I don't know why, I guess it's just what time does to things, but Holiday Island just became less and less of a nice place to live.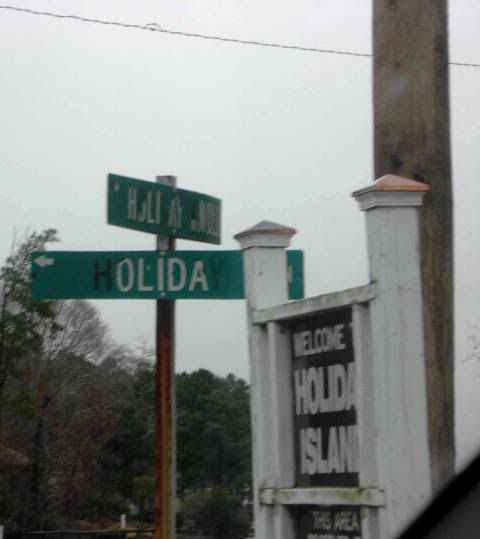 Holiday Island had (has?) a clubhouse exclusively for its residents. It was (is) on the river and it had a swimming pool, a basetball and a tennis court, and a playground. The streets were mostly private drives and were named after trees and nautical objects. As I was driving through recently I noticed one of the streets was named "Pirate's Landing" and thought how much I'd like that as an address.
My friends and I discovered the playground at a marching band cookout held at the clubhouse in 2003. It was held there because of the swimming pool but I fell in love with the playground. I moved away that summer but I went there to hang out with my friends many of the times I went home. Excluding the band cookout, I don't think I ever saw children playing there. They shouldn't have either. It was probably dangerous. As I have noticed with a lot of playgrounds, newer equipment was put in front of the old stuff. Children played on that, but the older metal structures just sat sadly in the back. As time went on, the older parts slowly disappeared. I don't think today's children are as brave as we once were. They have just been spoiled by smooth plastic and wood chips, probably.
(
Collapse
)
Lurking around my estate looking for things to photograph for my AS project, I came across an abandoned house, hidden in brambles in the woods. It was literally falling down - I visited once in the wind and a wall collapsed on me.
I don't know how long it's been abandoned for, but I would suggest at least fifteen years - the only evidence of people having been there I could find was a scrap of newspaper from November 1996
A few of these photographs have my younger brother in them; I was making some pithy statement about youth growing up in a decaying world or something. Apologies for the quality, my scanner sucks.
(
Collapse
)