I took a roadtrip through South Australia last week and along the road from Adelaide up to Port Augusta there are literally dozens of abandoned farmhouses, sometimes one every few kilometres. They were all in different stages of disrepair: some were just missing windows, some were empty shells, and some were reduced to just a few raggedy walls or even just a pile of rubble.
We were in a heck of a hurry so I only got to investigate one abandoned house when we had a rest stop in the tiny town of Lochiel. This poor old house was right next to the main highway:
Immediately opposite the house was the Bumbunga salt lake: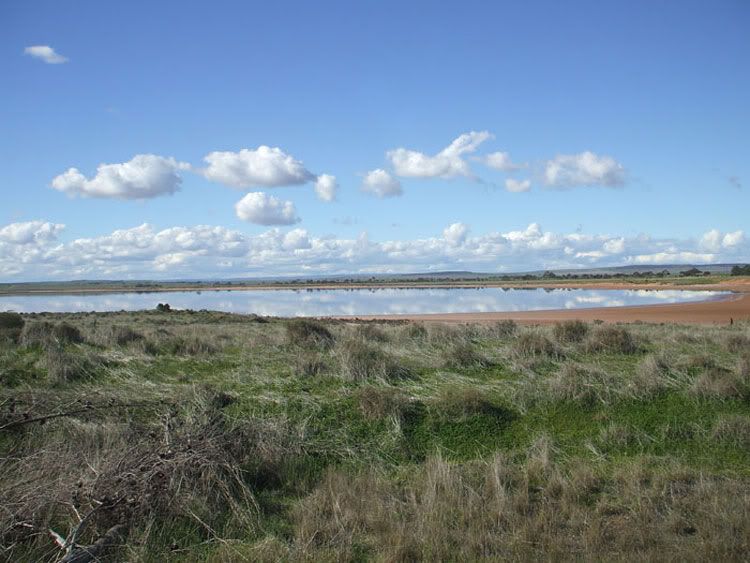 The lake is usually a bit drier than that.
(
Collapse
)