Here are few photos from the Eldorado gold dredge taken in early 2009. It was a very hot day in the middle of a very hot Summer, so there's a wee bit of over-exposure in the photos, thanks to the ferocious sun.
What is a gold dredge, you may ask? Click on the cut to find out...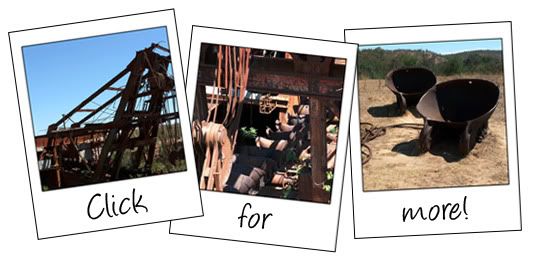 (
Collapse
)
It was a fascinating place to visit and I rather hope that one day, the bridge to the dredge will be repaired so I can get inside and have a look around there. In the meantime, you can find more information about the dredge, including a description of how it worked,
here
and in a pdf
here
.
From
The Villager:
Street art from the underground
The Underbelly Project, a hidden collection of street art in an abandoned Brooklyn subway station, has recently been getting publicity — and at least 20 people sneaking in to see it have been arrested.
Photo by The Anonymous Photographer
More pictures