I haven't posted for a long time, not that I posted often to begin with, but I've been spending the past 5 months traveling around the States, Eastern Asia, and Eastern Europe and going to abandonments almost every stop along the way. I've been meaning to post throughout the trip but it's amazing how little time there is for the internets when you're globetrotting. Which is a particular shame because I would have loved to meet up with local explorers around the world. But all is not lost! I still have just over a month to go, and I'm spending it in Ukraine and Russia. In fact, I'm in Odessa as I type. I was going to go exploring today but I have a cold and the weather is miserable so I'm taking a day off to catch up on planning and posting. So prepare for an onslaught of awesome photos from the highlights of my trip.
But before I start the barrage*, I have to ask if anyone in western Russia, particularly in the Moscow and St. Petersburg areas (although I'm open to other suggestions) are keen on showing a Canadian around sometime in April. Heck, even if you just want to meet up for coffee and get to know a fellow explorer, I'm game. It's not often I'm in this part of the world and I want to savour every moment of it. Also Odessa and Kiev, for that matter. I'm in Odessa for the next couple days and in Kiev at the end of April.
*By barrage I mean slow trickle on account of the infuriatingly slow upload capabilities of my hostels internet.
And, on that note, I present the Richmond Power Plant in Philly, PA.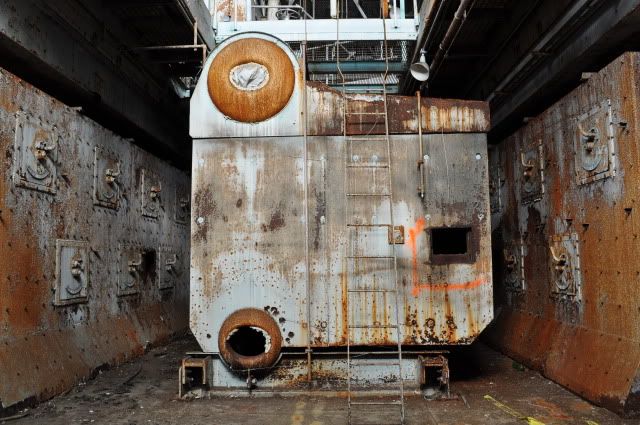 (
Collapse
)