I have a week and a half left of my crazy 6 month trip! I'm spending a few more days in St. Petersburg then, on Monday, I'm off to Kiev for 5 days, during which I'll have a 2 day private tour of Chernobyl and Pripyat (!!!!!!).
If you're in St. Petersburg this weekend and want to go exploring send me a message! I'd love to meet up with some locals. Same goes for Kiev, but that will have to be on a weekday.
I've probably been to over 50 abandonments this trip, more if you include all the different buildings I've found in industrial complexes, ghost towns, and soon to be demolished neighbourhoods. Some have been phenomenal, others complete disappointments (did you know Okpo Land in South Korea has been demolished? Yeah, that happened about 2 weeks before I got there). All this being said, If you're going to be in Toronto, Canada, between May 20 and June 10 I'm putting on a huge, neighbourhood-wide photography show of photos from this trip with the
Art of the Danforth Festival
. You should check it out!
I'm about to head out for the afternoon, abandoned buildings aren't going to explore themselves, but first - here are some highlights from my trip!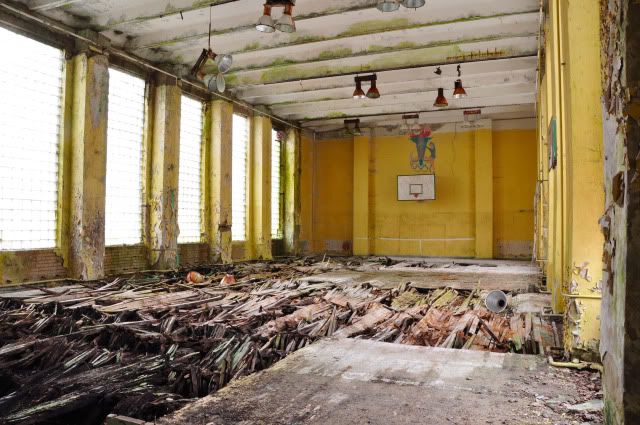 (
Collapse
)