The ride debuted at Six Flags Great Adventure in 1997. However, due to technical difficulties the park had another grand opening the next season. The ride was plagued with one failure after the other. Not only did they have to update the harness's on the cars, they also had to remove the zero-g roll on both the Batman and Robin track.
Due to lack of power, both tracks could not be run at the same time.
After many attempts to get the ride into top working condition, all hope was lost and the ride was taken down in 2007 and later sold to
Beto Carrero World
in South America.

The que however, remains in the park in a closed off area (the area is only open during fright fest and special events but the loading dock bulidng remains closed).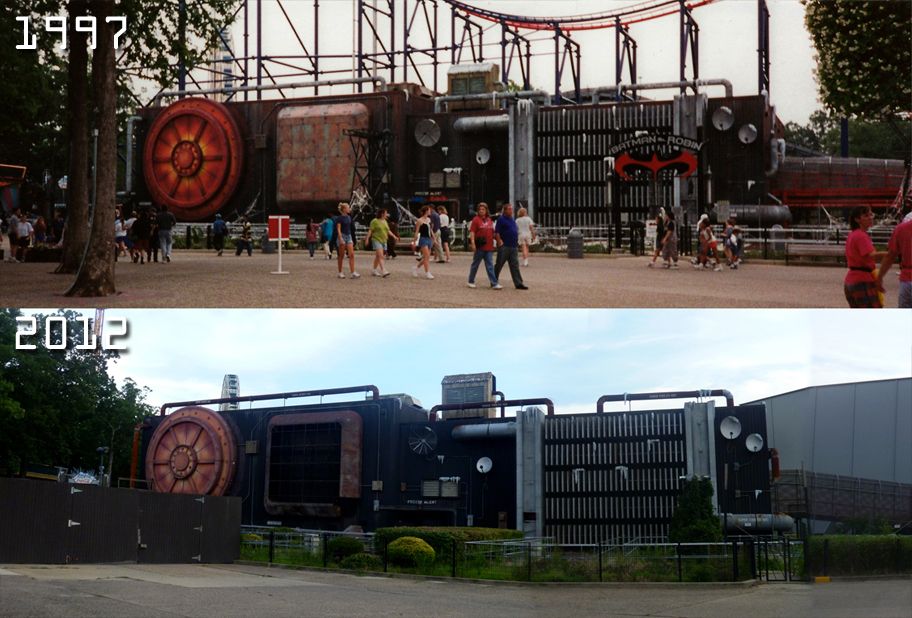 (
Collapse
)