Batman (1989) Movie Set
Thats right!
Here are some photos I purchased on ebay (that doesn't seem to be for sale anymore)
The set was abandoned after 1989 to sit there until it was moved to LA for Batman Returns. From what I gather, the person who took these photos was at a James Bond convention and those who attended were allowed on set. The set was located at Pinewood Studios.
One of the first shots of Gotham show the city as a dark, dirty and narrow city
Here is an almost identical shot one to two years after this scene was filmed and the set abandoned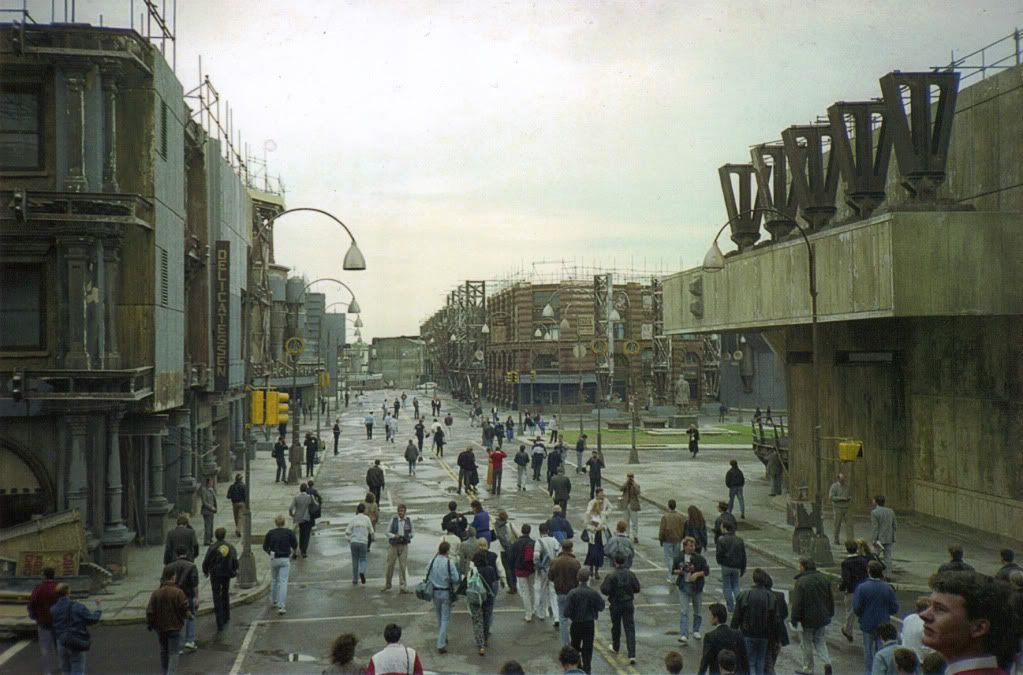 A little more down the main street and we see where Joker threw a parade where he was giving away "free" money.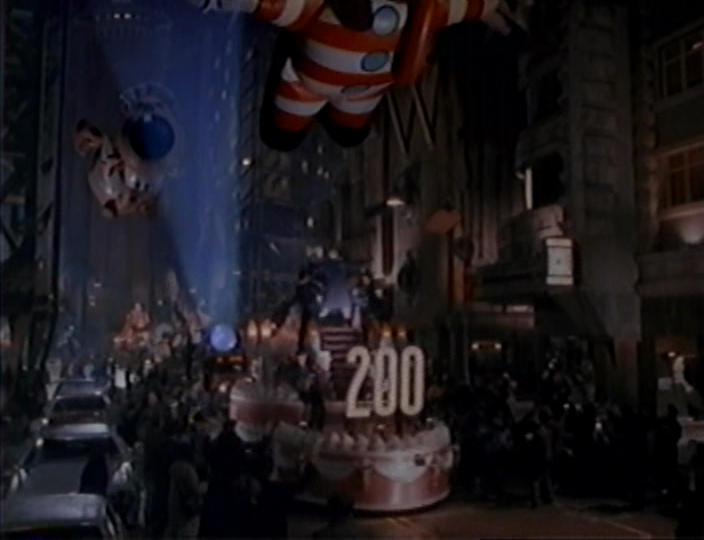 Here is the are one to two years after neglect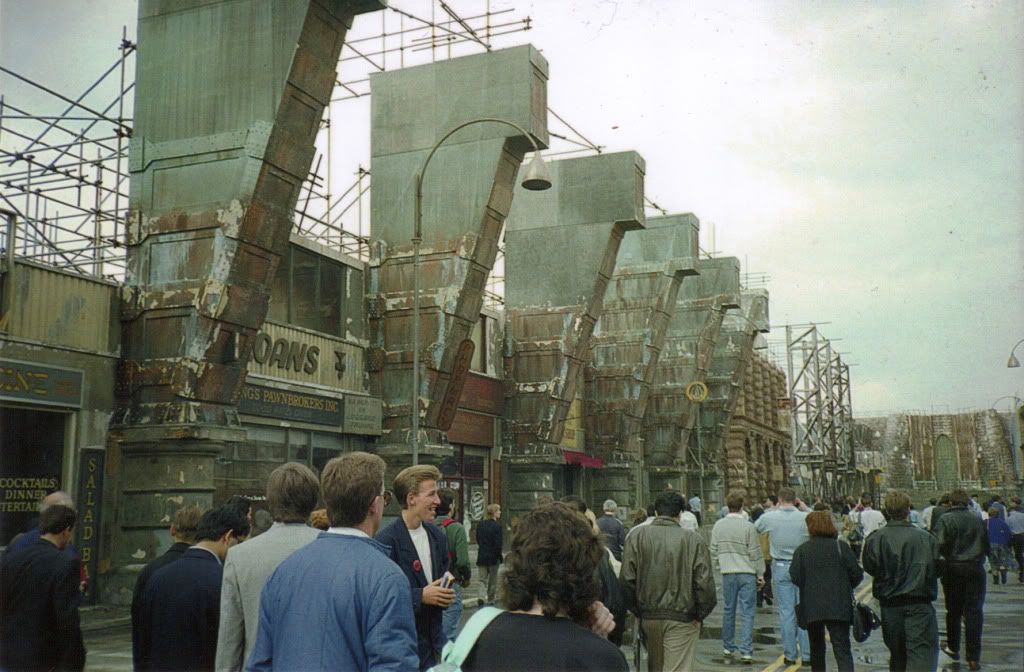 Next up is the City Hall where not only does the mayor urge the continuation of Gotham 200th Birthday celebration, but it is also where The Joker wipes out some of Grisoms top men and shoots up the place.
And here we find it one to two years later
As you can see, this building has suffered the most from neglect.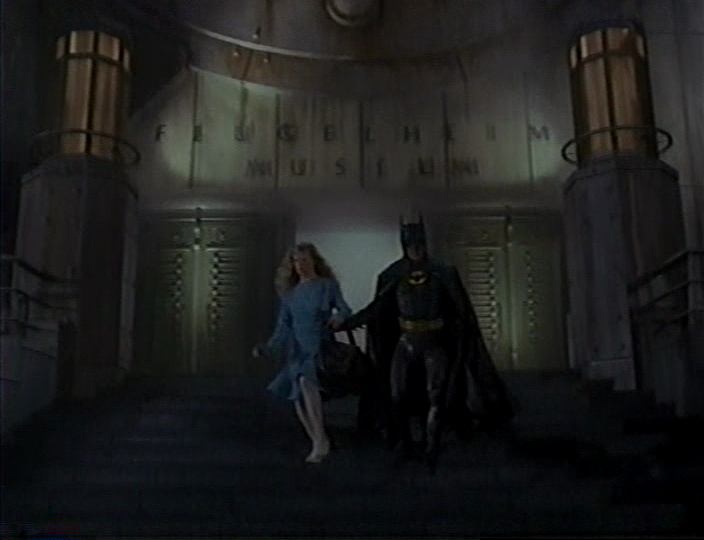 Now we have the Flugelhelm Museum. This is where Joker gas' the building and Batman comes to save the day!
And here is is not too long after...Not in too bad of shape, needs a little paint job and a new "M"
Finally we reach to the climax of the movie, the Cathedral. This is not only where the Batjet explodes, but it is also where Batman and Joker face off. In the movie, this is the tallest building in Gotham and is also in the center of it.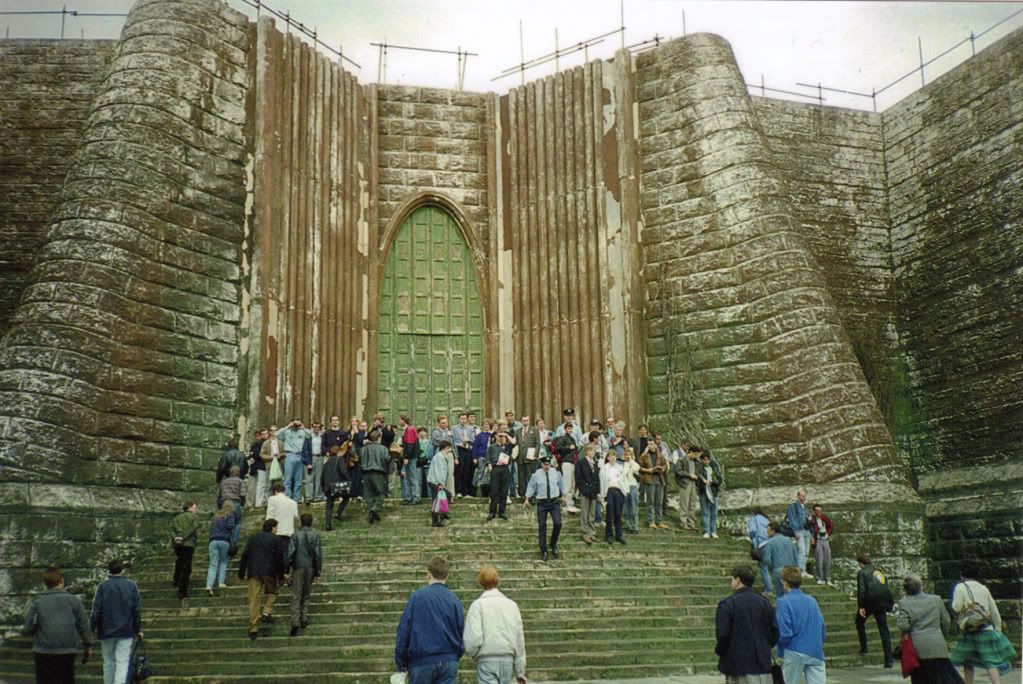 As you can see, it's not that tall, and is indeed in need of a good paint job.
Well, that is the end of my Batman (1989) tour of the abandoned set. After the Batman Returns was green lited this set was torn down and parts of it were sent to be refurbish for Batman Returns. I hope you enjoyed these photos and a rare look of the set.
Comments {11}