Yah, I kinda sucked this up...but check out the pics... I was driving around the other day and saw this...

It seems like someone just went in and tore the crap out of the house...its completely trashed.



one of the out buildings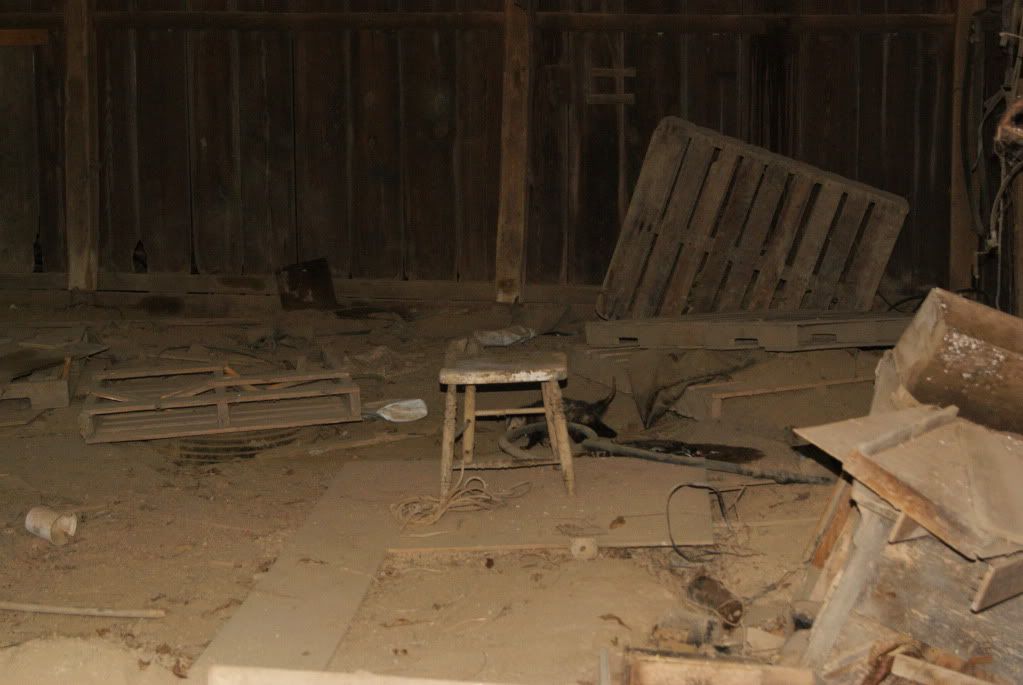 A stool and if you look close enough...its a possum...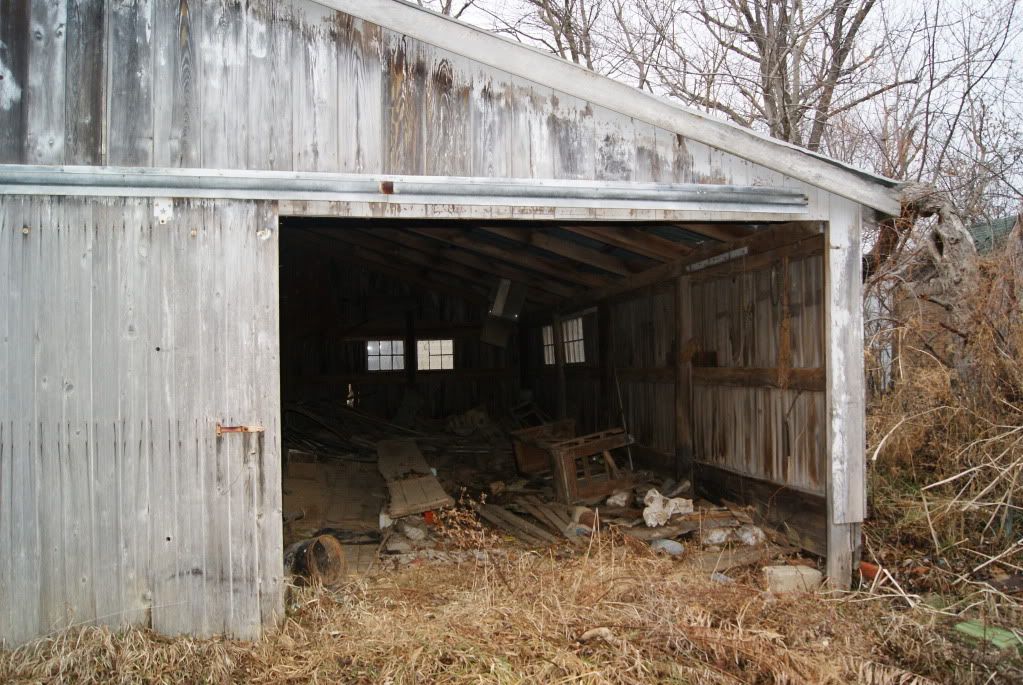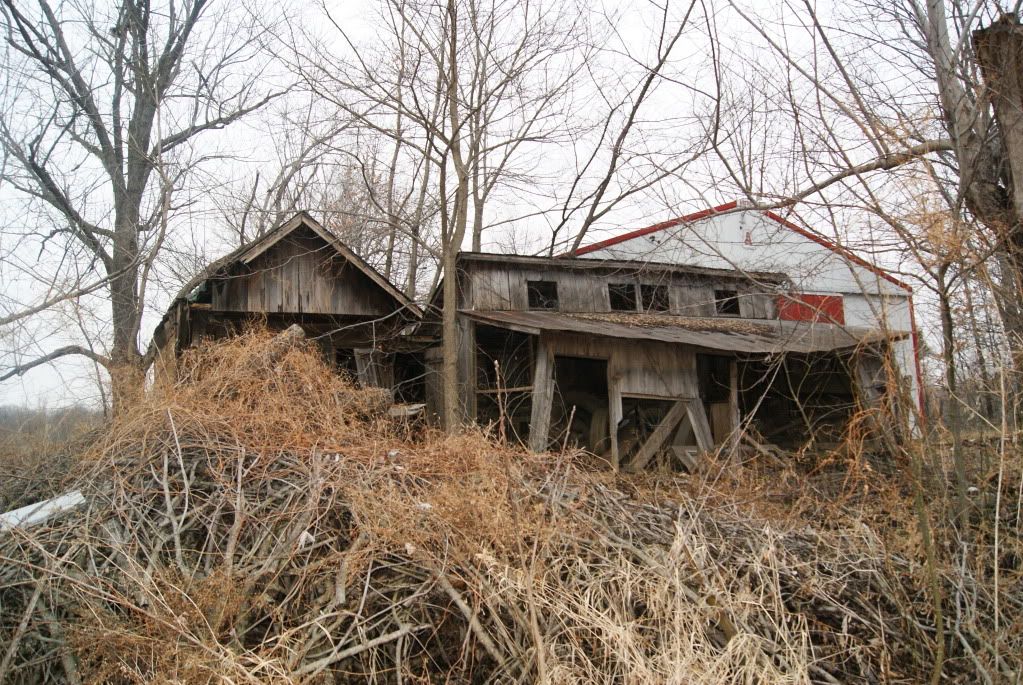 Another outbuilding



Water pump!



The gate...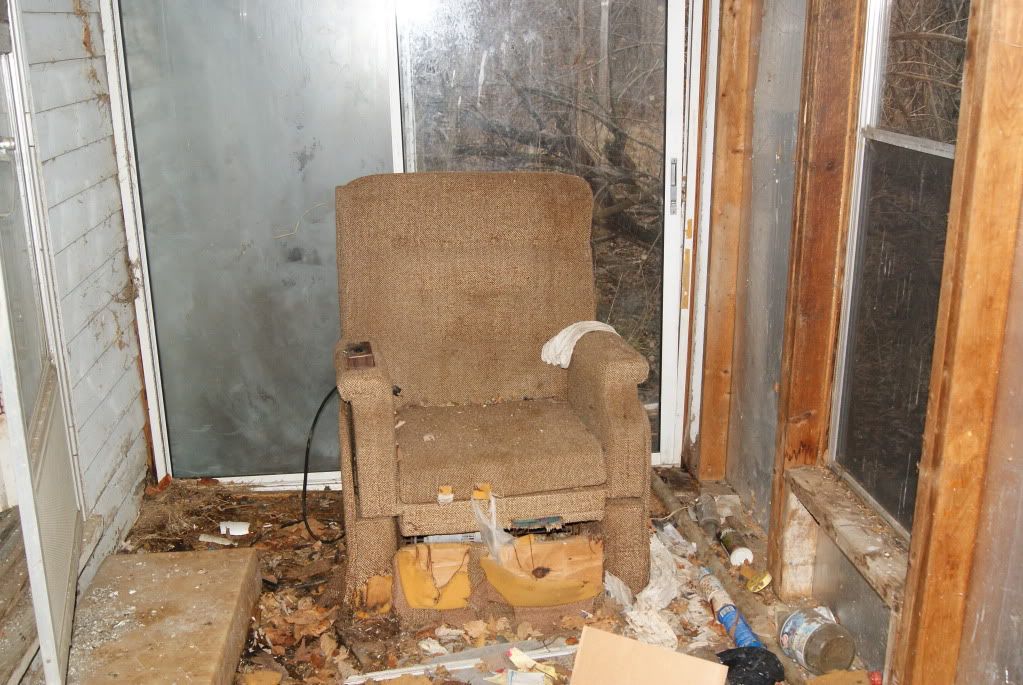 a random recliner...it was plugged in..not sure why...




A box-o-bottles



Kitchen sink with lots and lots of.....crap.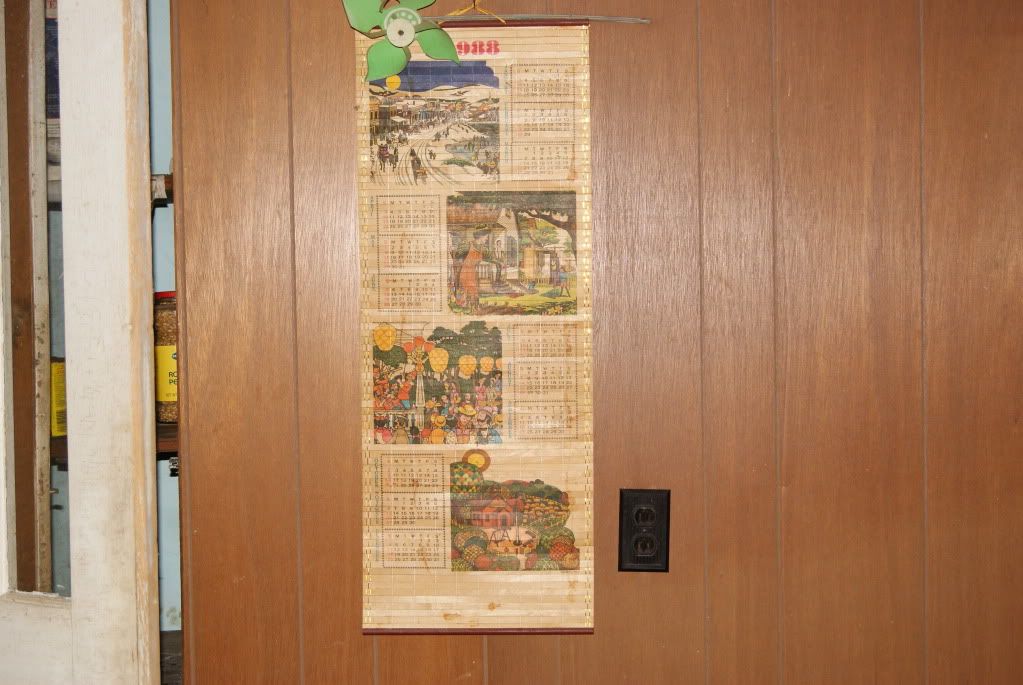 1988 Calender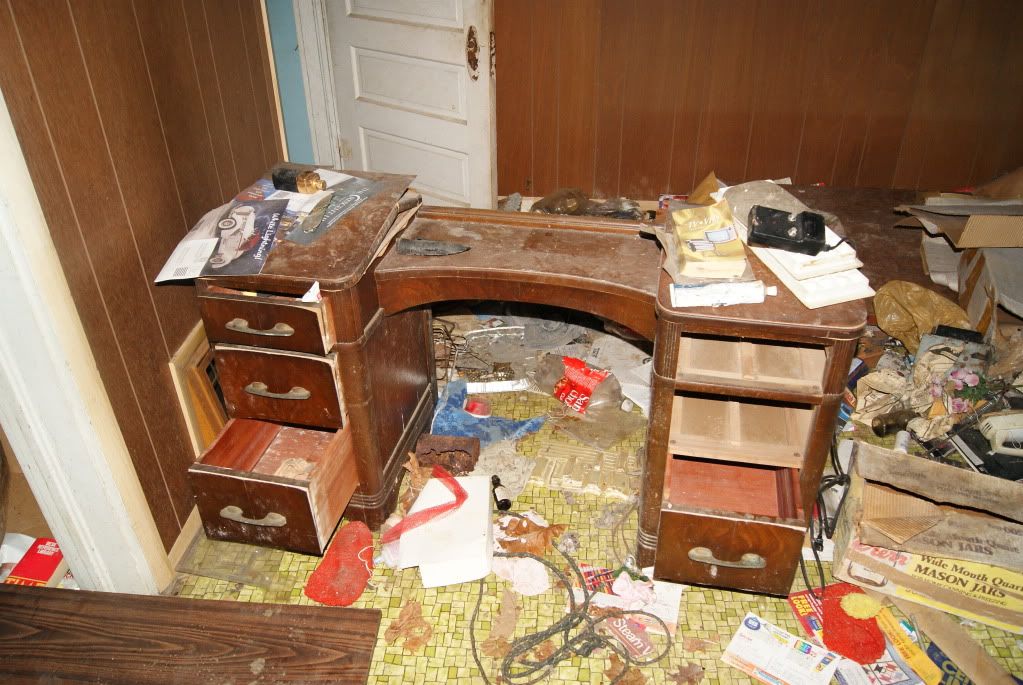 A desk full of who knows...




Khakis and plaid...



A look up the stairs, the place made me feel a bit uneasy, so I did not venture up....



Old School Pepto...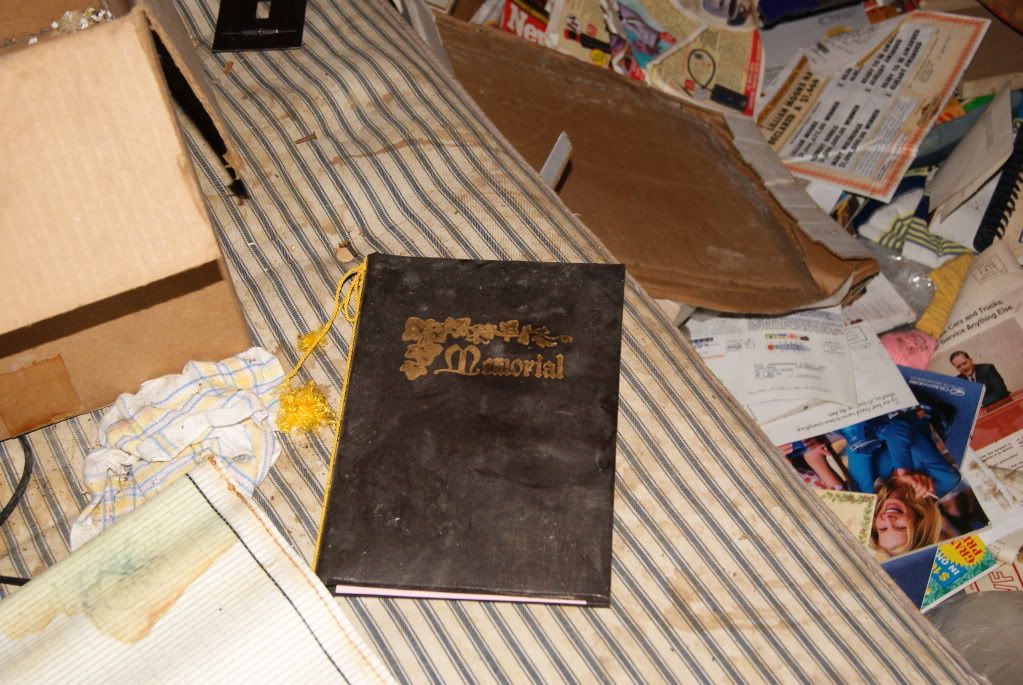 A Memorial...



Its Jesus...RIP whoever the memorial was for...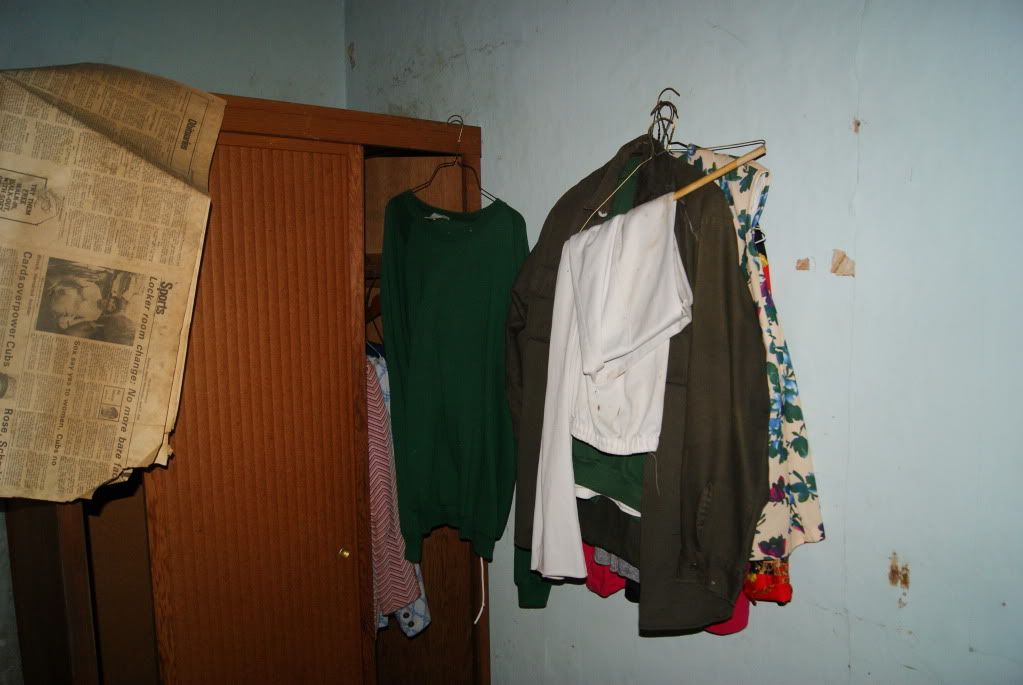 Some more clothes



DEcatur Illinois, 1979




tons of crap everywhere...




The Angel of an abandoned house..



let there be light...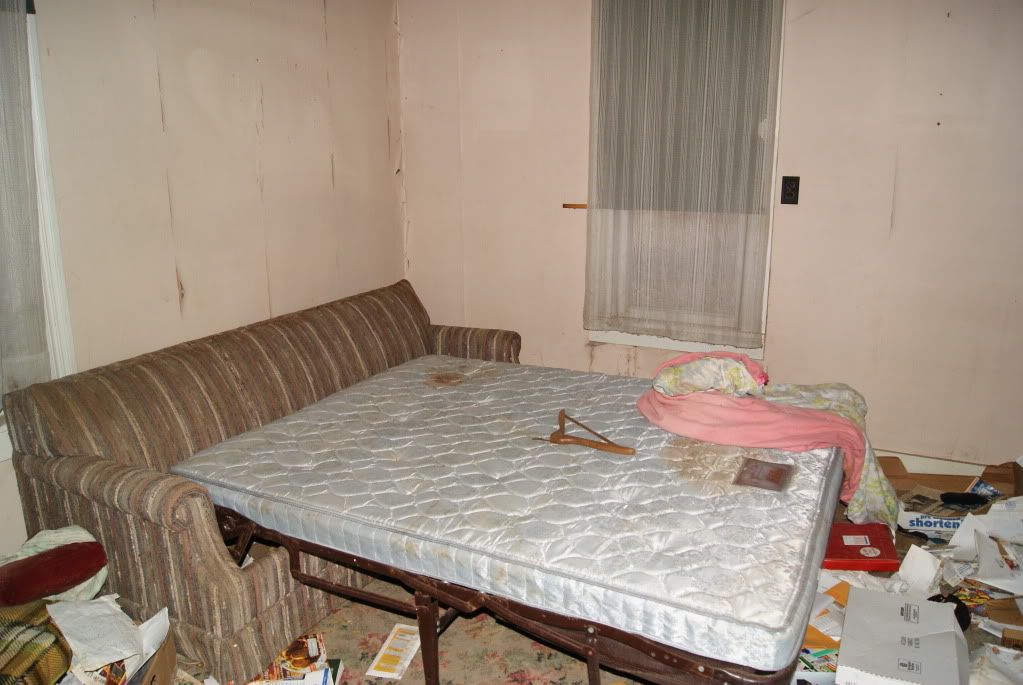 Creepy Mattress...