My husband and I made an impromptu trip to Trona, CA today. Trona has been a bit of an obsession of mine as far as abandoned place shooting goes.. possibilities are nearly endless there. I've been there on 5 separate occasions and still feel like there is so much more for me to explore. Trona is made up of literally neighborhoods that are abandoned.. furniture and clothes and cars left behind in some places as if the Rapture hit.. lol.

I have no idea what happened to Trona. People do actually still live there, there are 3 factories so there is no shortage of employment in the area and Ridgecrest is 20 miles to the west. Trona itself reeks of sulfur and is so polluted that no grass will grow in the soil.. there are constant booming and clanging noises from the factories and trains and it gets around 120 degrees in the summertime. Most of the businesses there are abandoned.. however there is a general store and a Chevron with no gas (their prices are frozen at $3.29+ and out of order signs on each pump), a library, and several churches.

Anyway.. pictures! I took alot and will probably post part 2 tomorrow. Our last stop was at what appeared to be some sort of compound.. a cluster of shacks and mobile homes at the end of a dirt road with creepy writing on the walls of two houses, an abundance of refrigerators, and a book of Mormon.. so yeah I suppose I'll post that set tomorrow. In the meantime, here is some random Trona..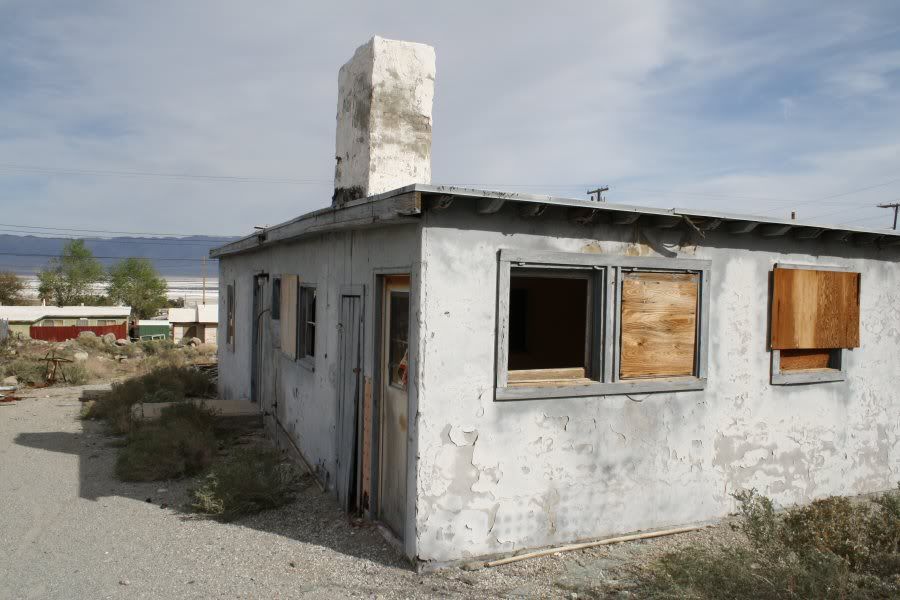 This house was a special kind of creepy..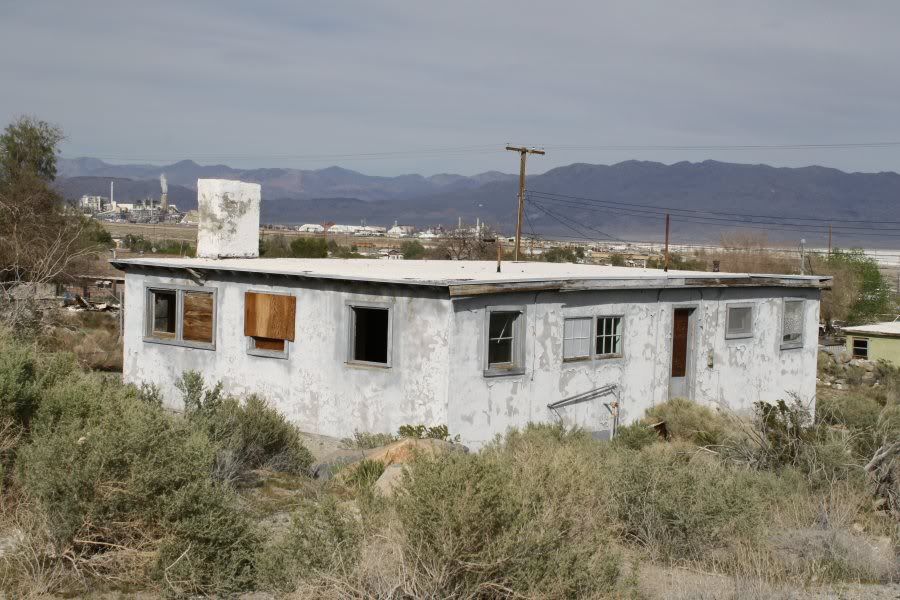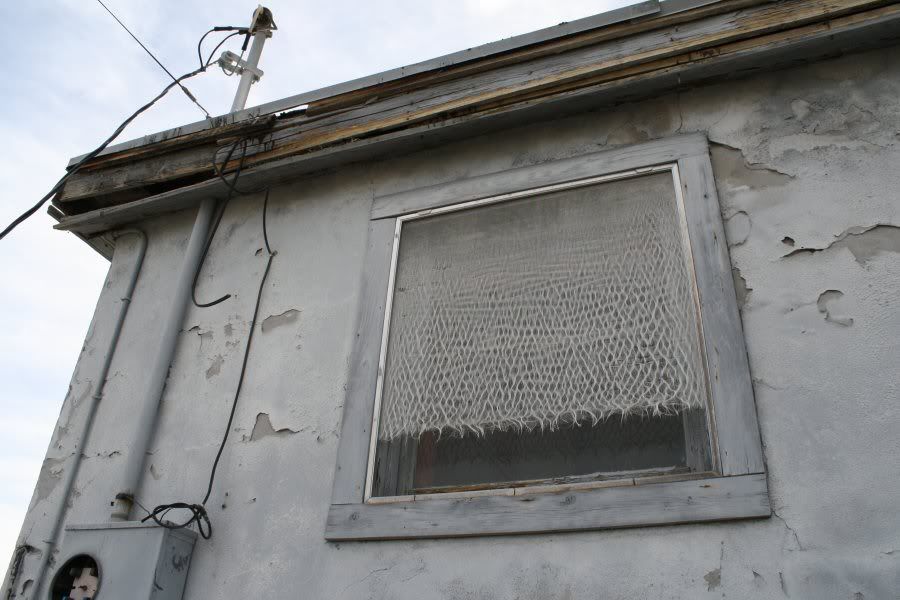 In the living room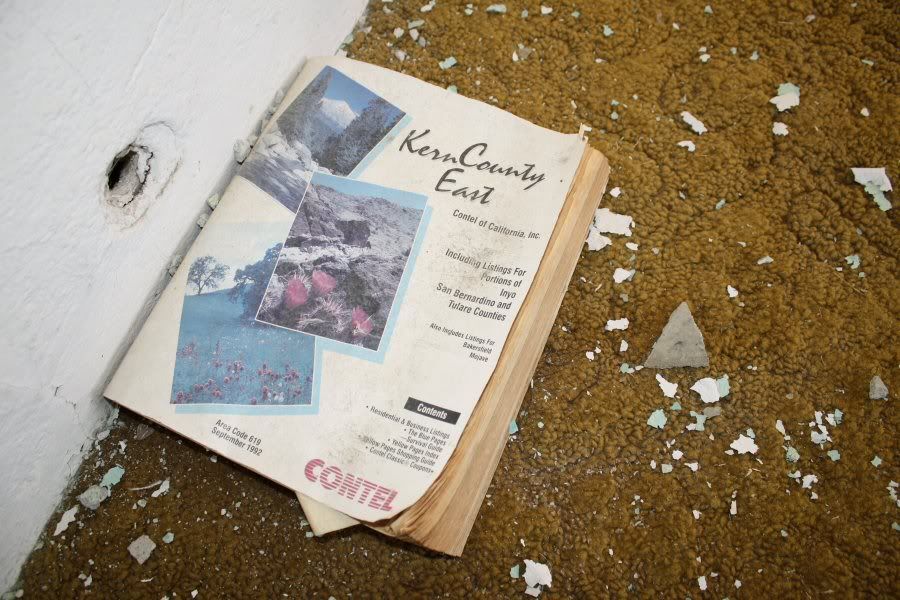 Phonebook from 1992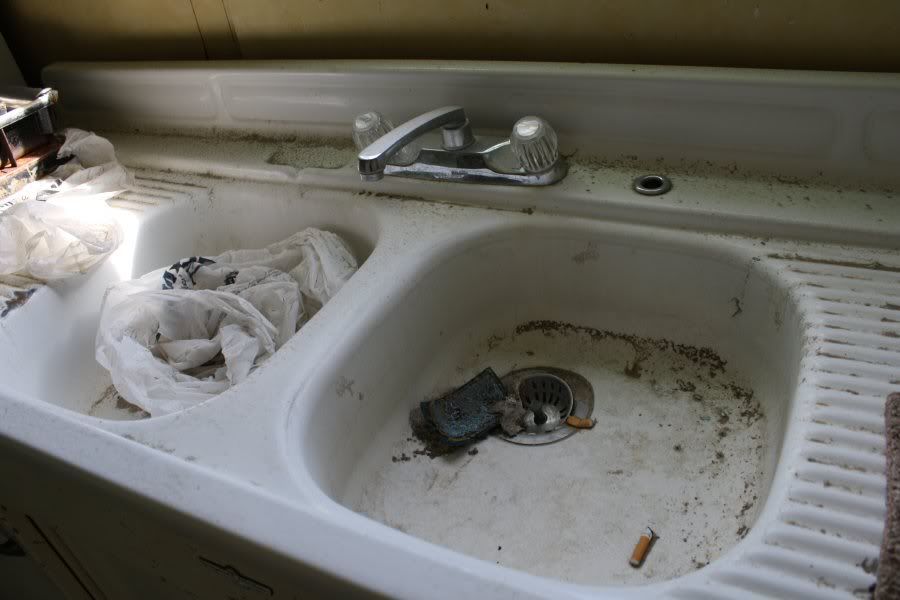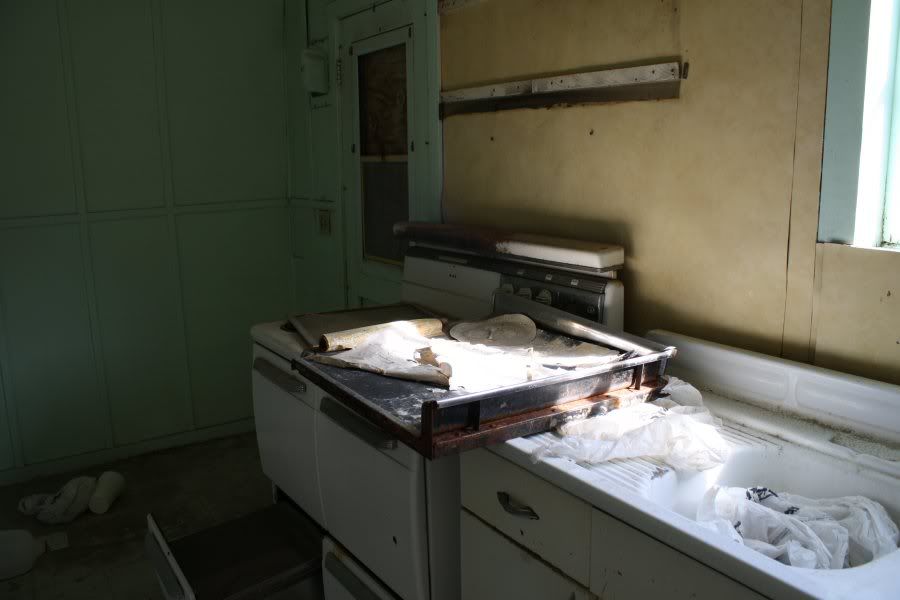 The kitchen was fairly empty but for the stove and a seriously awesome fridge



Coolest fridge ever.



I just love old appliances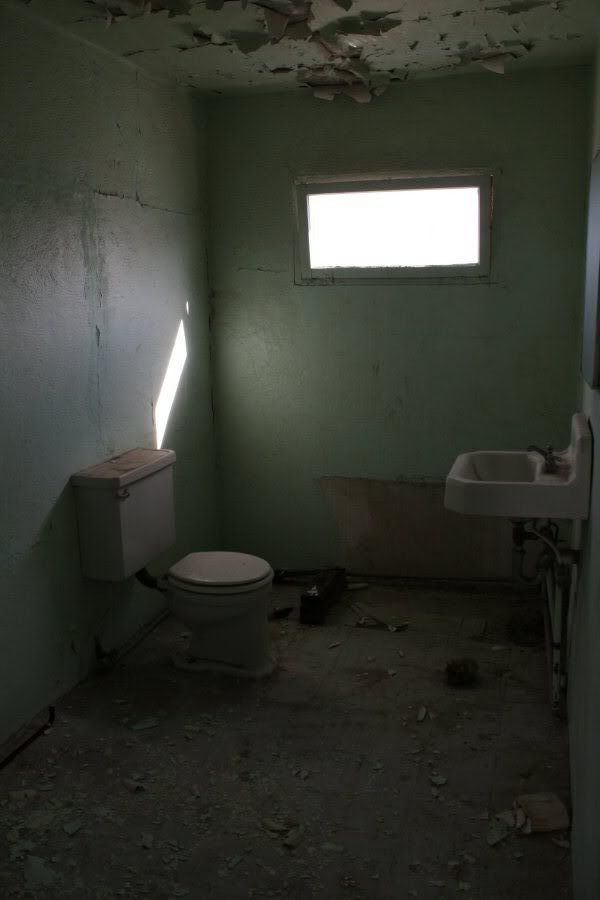 The bathroom kept the creepy factor up though..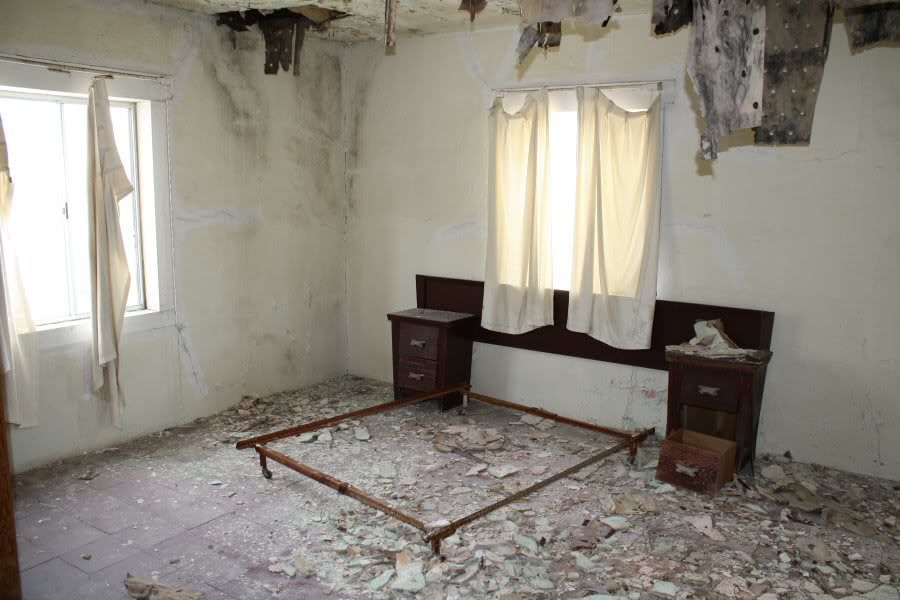 And the bedroom was the icing on the cake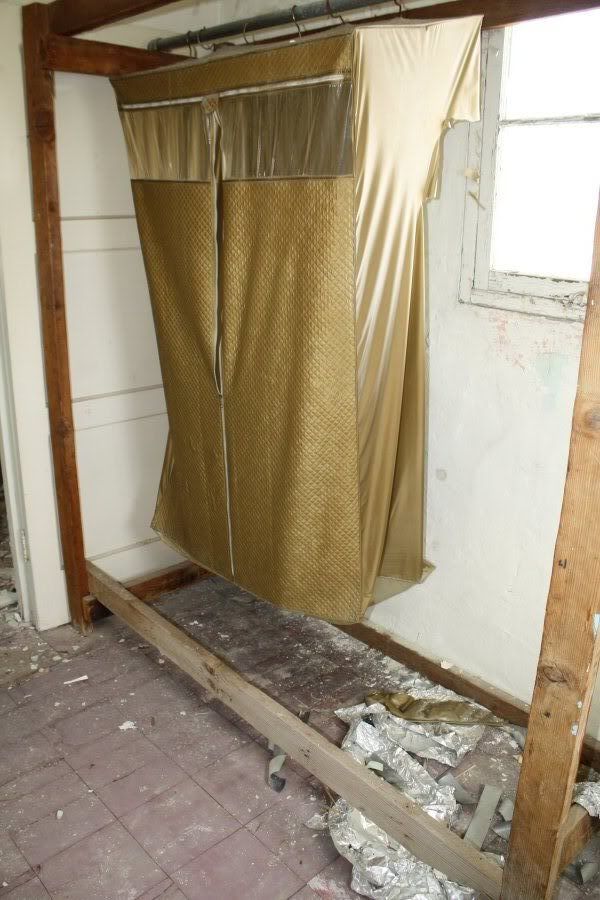 This was in a small room adjacent to the bedroom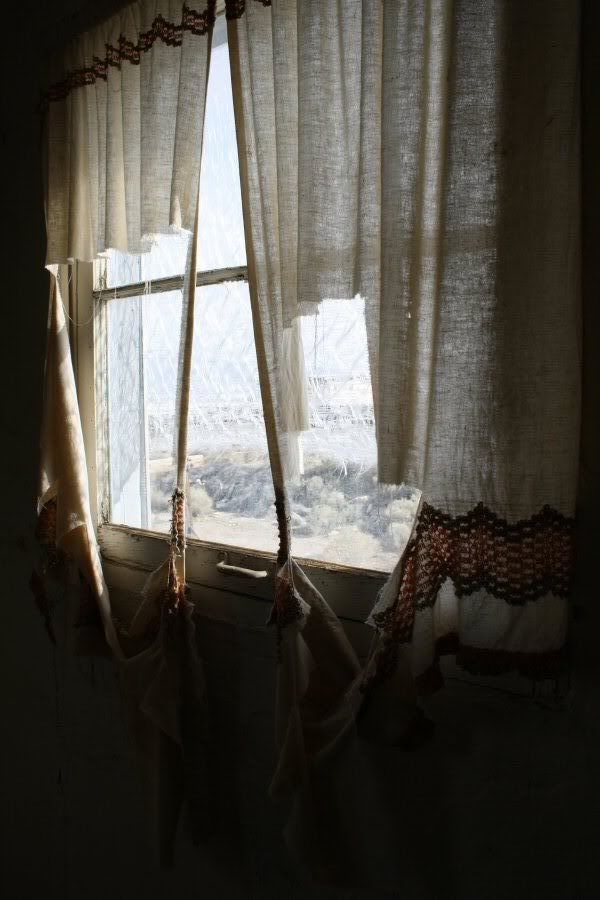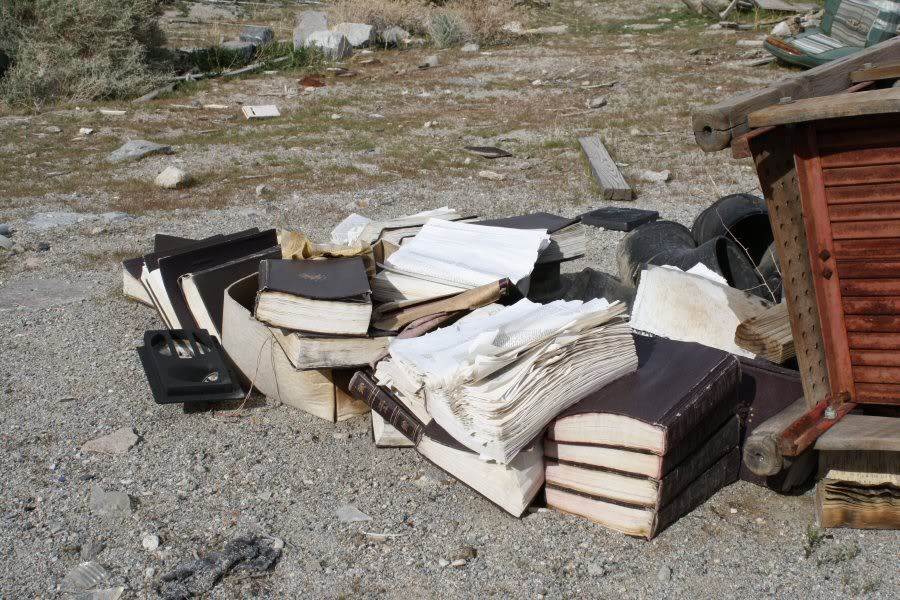 Outside the house were piles of books..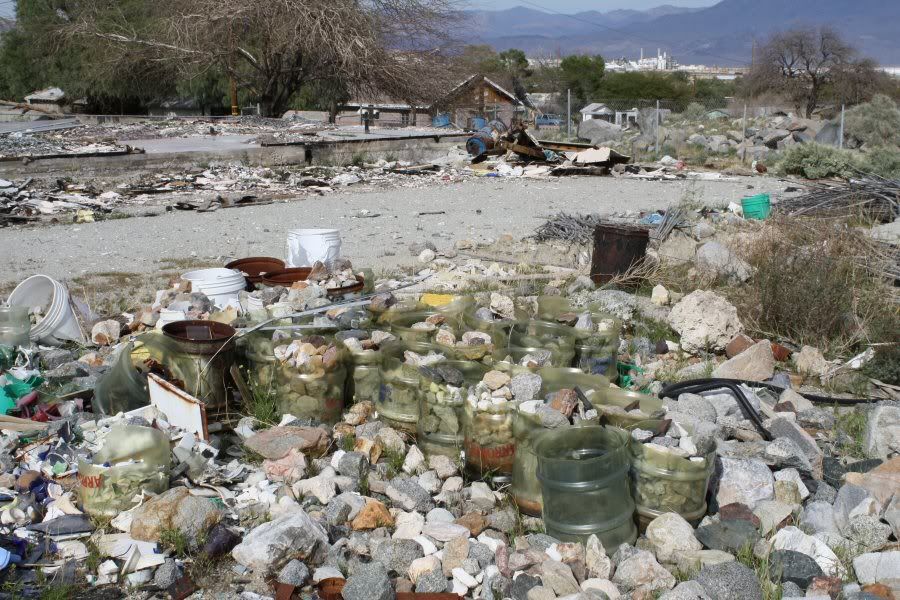 Someone's rock collection..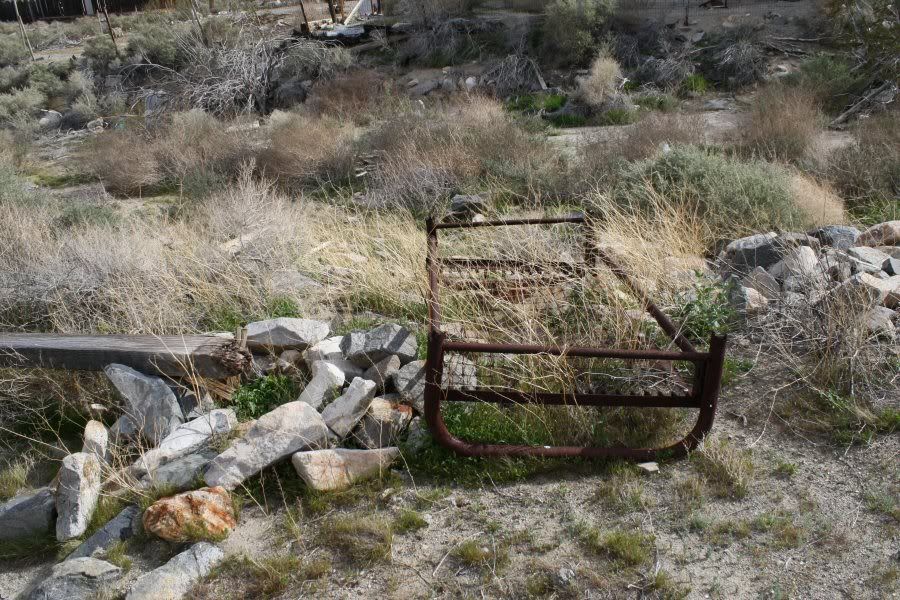 And a bed frame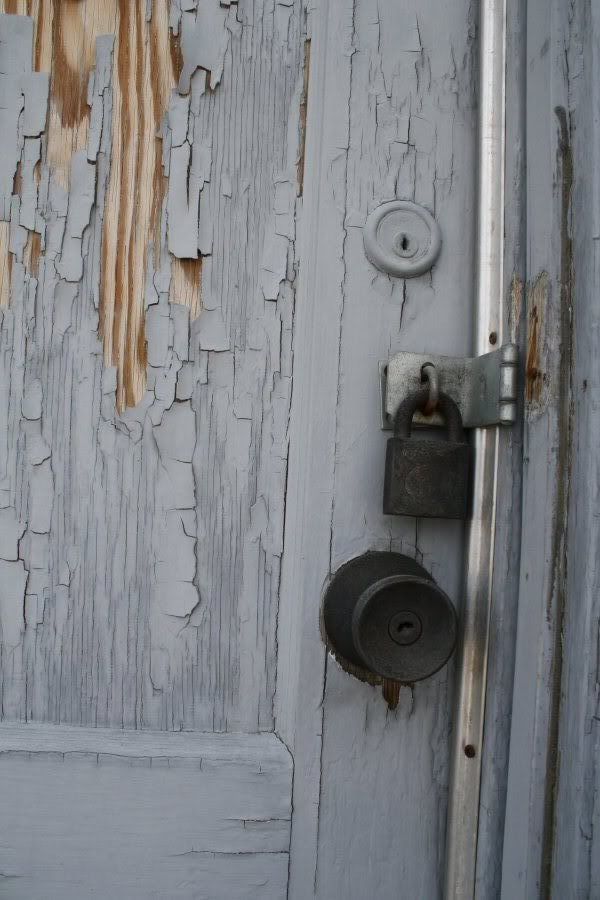 The neighboring house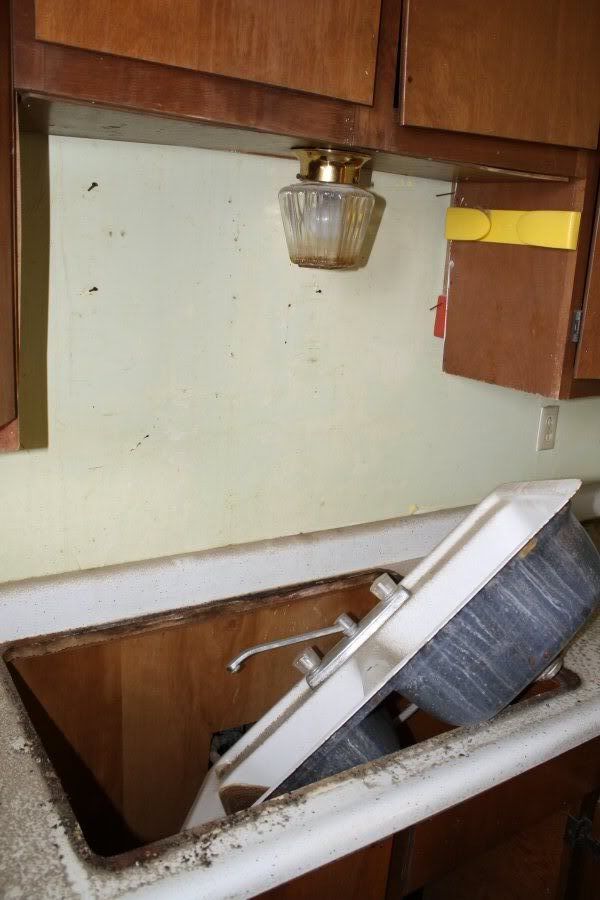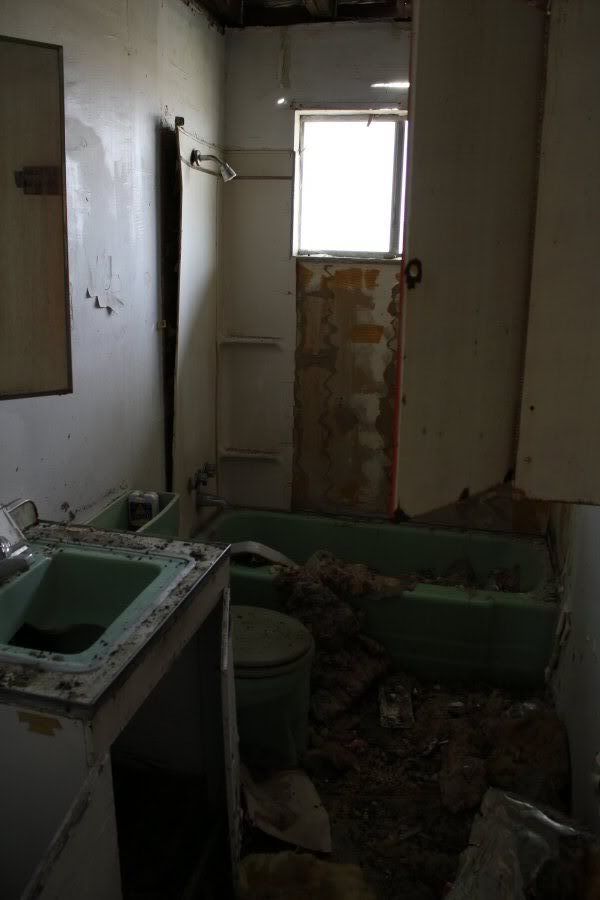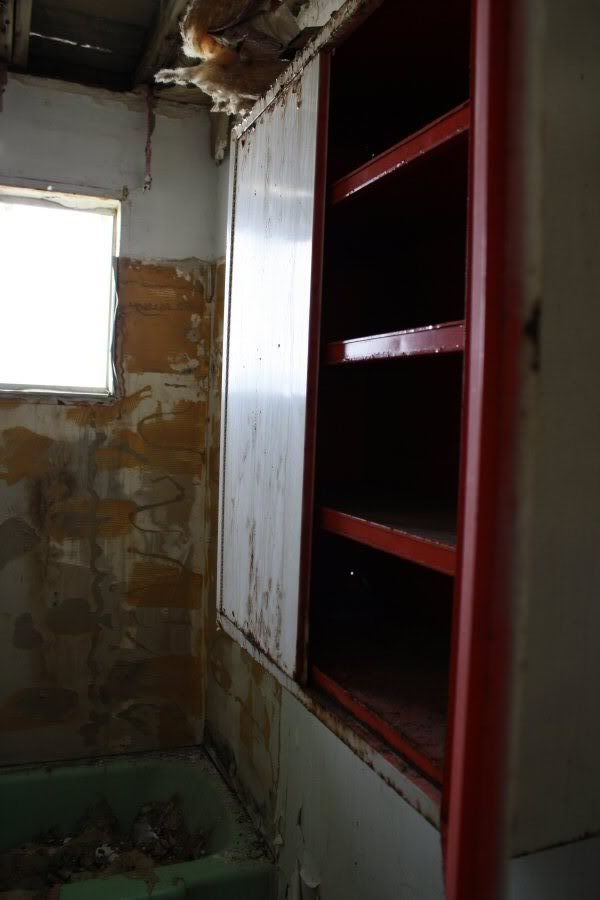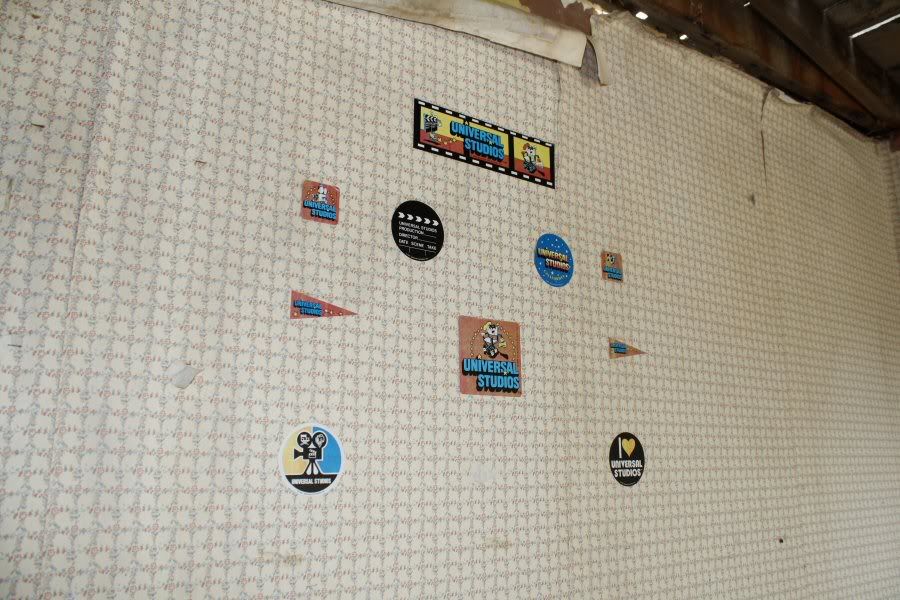 Universal Studios stickers in the bedroom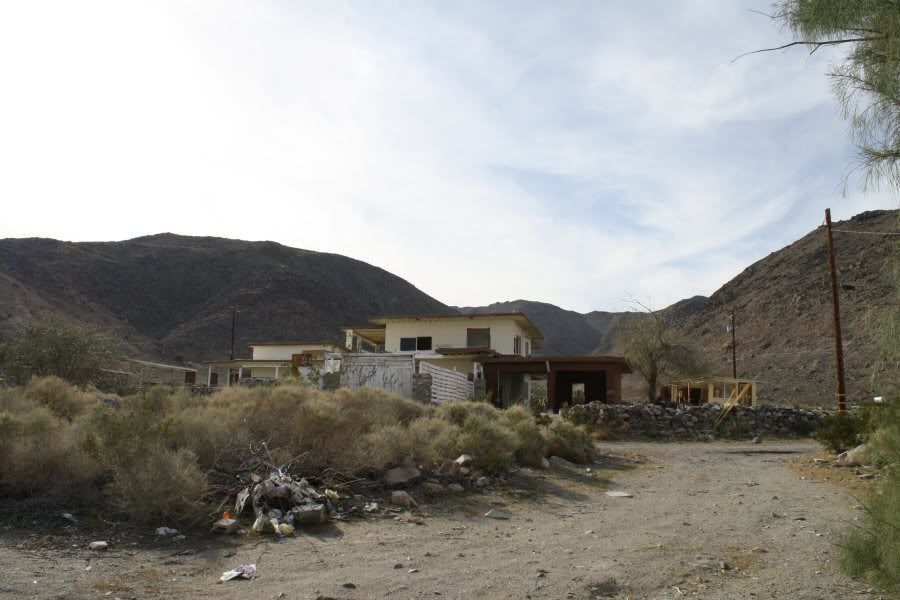 This house was actually quite lovely.. 5 bedroom 3 bath custom built with skylights, a huge pool with a pool house and a sauna inside complete with little benches and rocks, and the master bedroom on the 2nd floor had a balcony with a sundeck. I couldn't believe it was abandoned.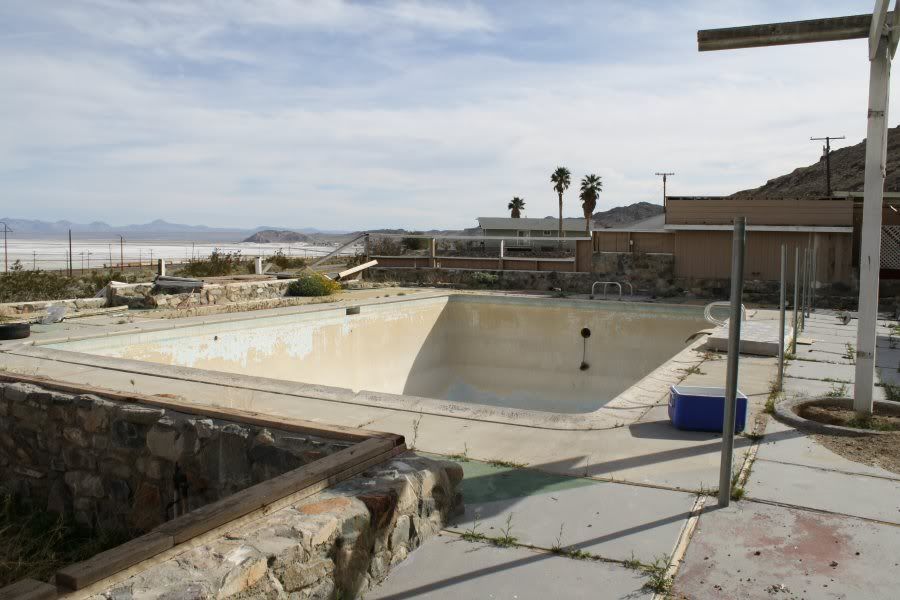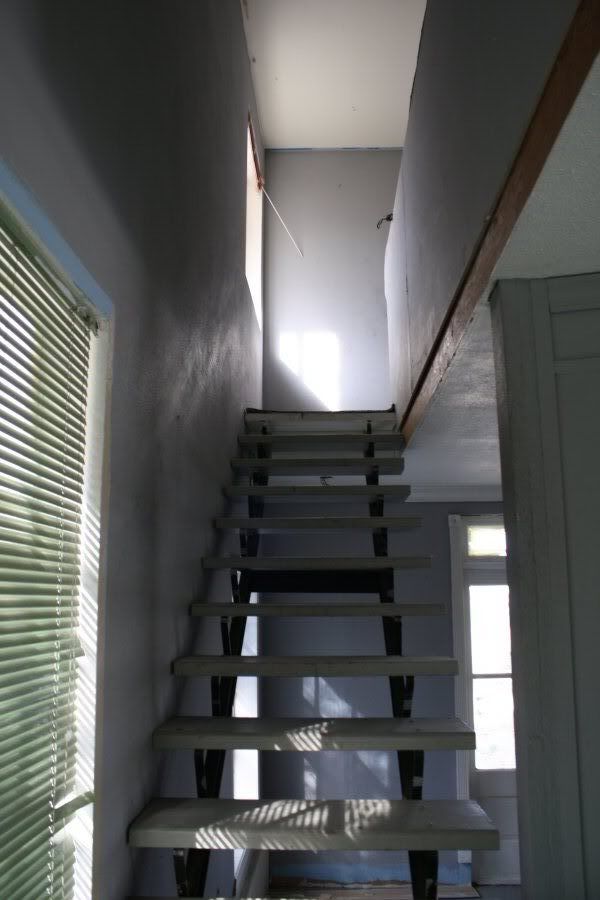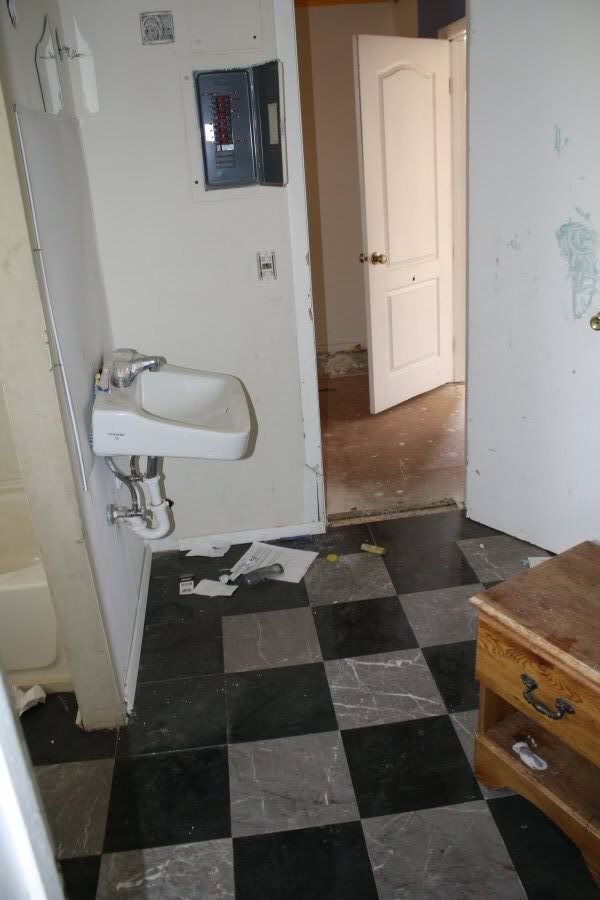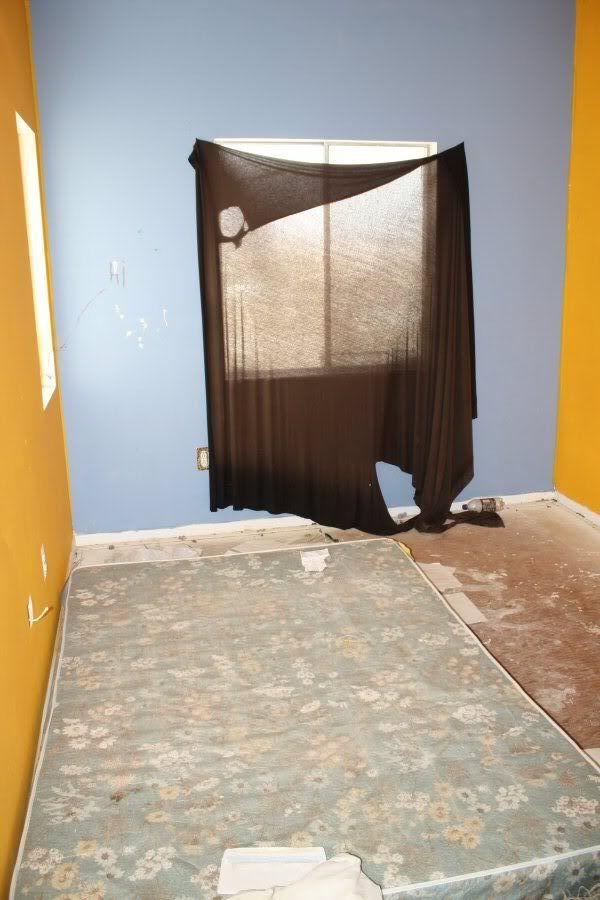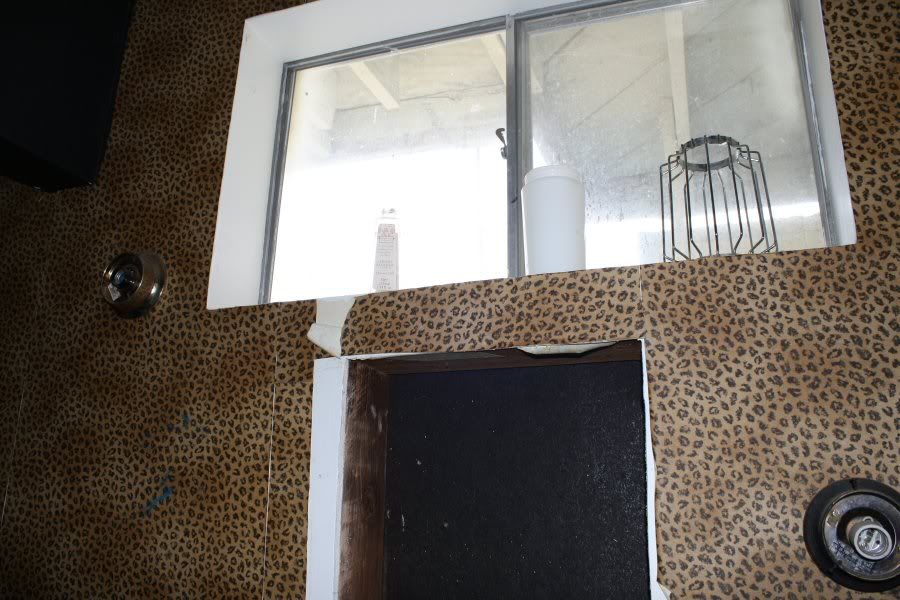 This bathroom sat between two bedrooms and yes that is leopard print wallpaper :D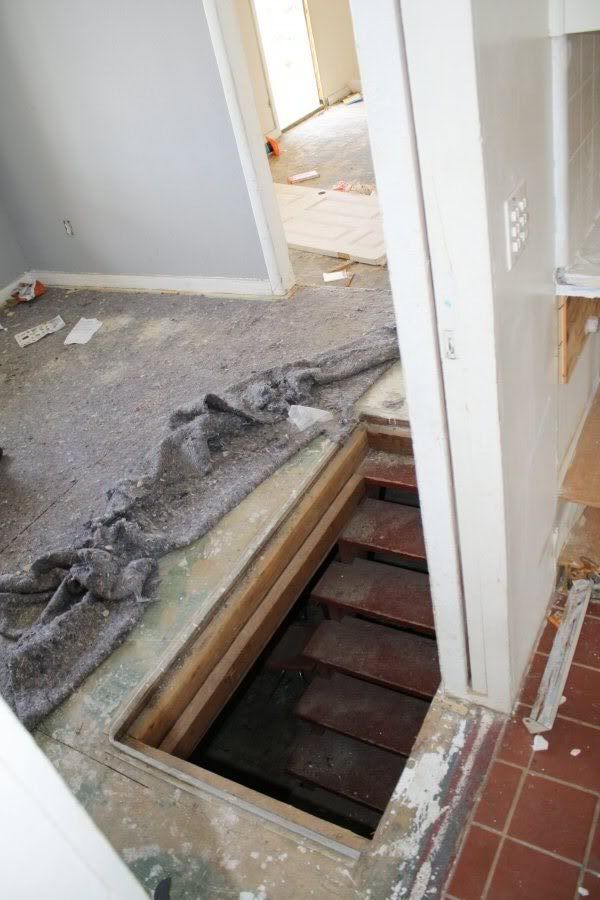 Seems as though they were getting ready for a BBQ before the Rapture hit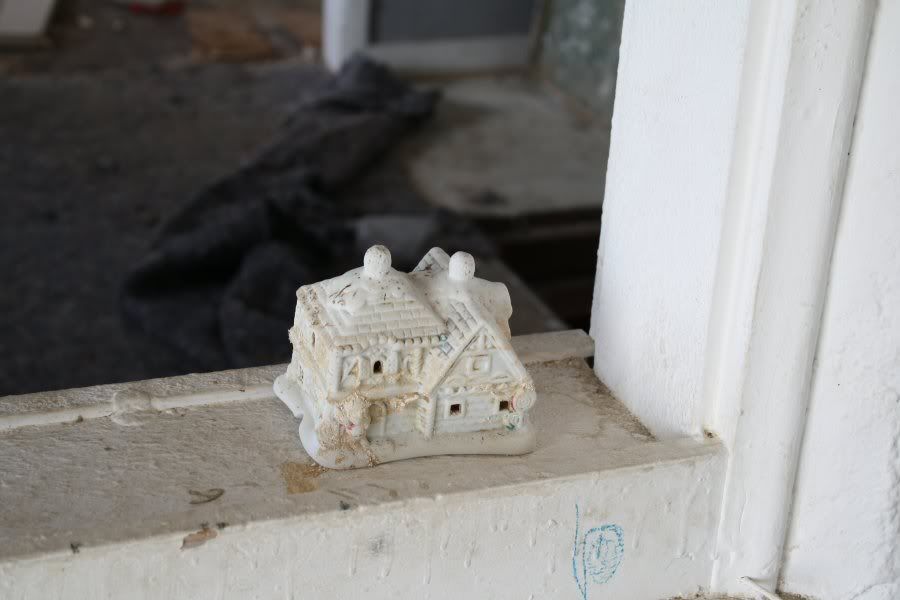 The last bill for the property is dated 2009 and it's for whoever was living there's car insurance. I actually Googled the address for this house and it's for sale.. they fail to mention that it is, ahem, a fixer-upper.. :)

Will post more tomorrow!