While I'm still composing my thoughts after the events of last week, I thought I might offer this gem.

Last spring when I was out in Colorado Springs, I did a bit more than work and take nature photos. While driving around the countryside there, I happened upon an empty and well secured ranch. From what I could determine, it was broken in three rentals based on the mail boxes on the main road. With the newest (junk) mail over a year old, I felt the place was a safe bet to explore.



Directly behind this ranch was an incredible view of Pikes Peak.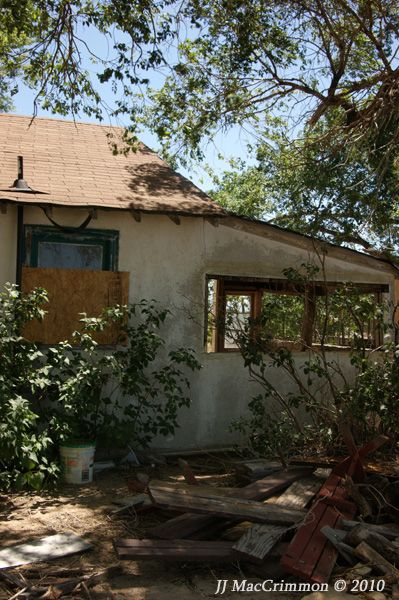 Garage (beware of ghosts)



Empty doghouse



Ventilation



From the looks of it, the owner started renovations and just gave up



Carpet in front of the house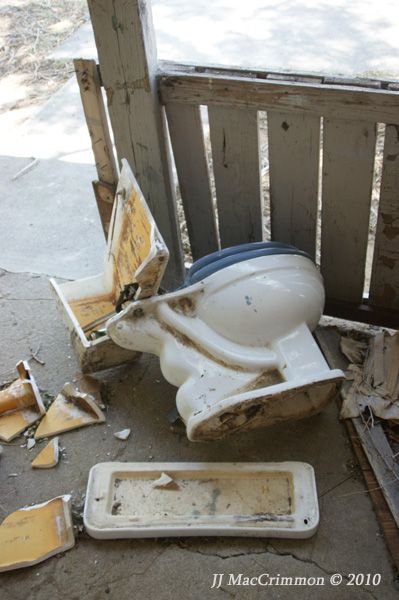 I don't think they meant to make the front porch into the 'reading room' though..



..but they left reading material for it..



This is the only interior shot I could get inside the main house (through a window)..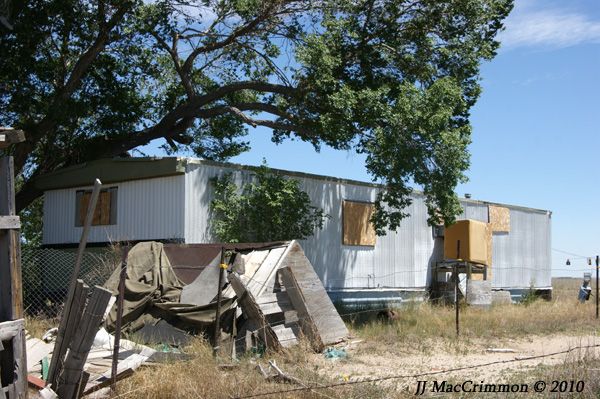 Trailer #1



Trailer #2



Storm sheltered



Powerless

Outbuildings to follow in part 2