Originally, I wasn't going to post my photos of last weekend's trip to the Eastern State Penitentiary here, because it's an easy place to get to, and lots of photos of it have been posted before.

But, our trip had an interesting addition - a rare look into Cellblock 15, or "Death Row," which is not normally open to the public. Since this isn't part of your everyday trip to ESP, I thought I'd share a few of my photos for any of you who may be interested. A tour of this area was only available for two days, and it was appointment-only.

First off, this was not really "Death Row." It was just called that because it's where the particularly disorderly inmates were kept. They ate in their own cells, not in the dining hall with the other inmates, and they had their own exercise yard. The exercise yard was where we spent most of our time, but more on that in a second.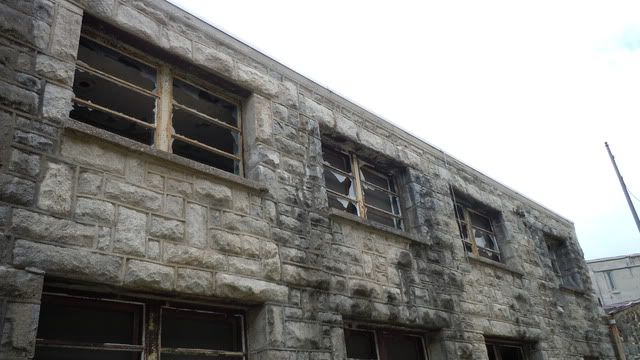 This is the front of the cellblock. You can see this any time you visit ESP and "follow the walls."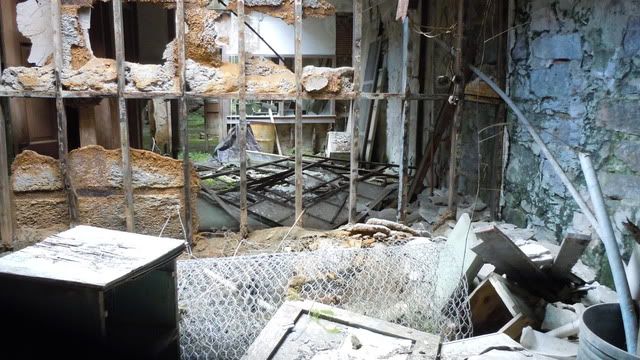 The tour guide opened a sea-green colored gate and we were standing in a very dilapidated area.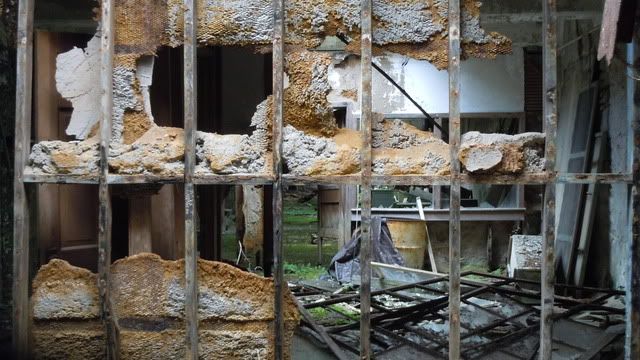 Closer-up image, where the greenery growing inside the walls can be better seen.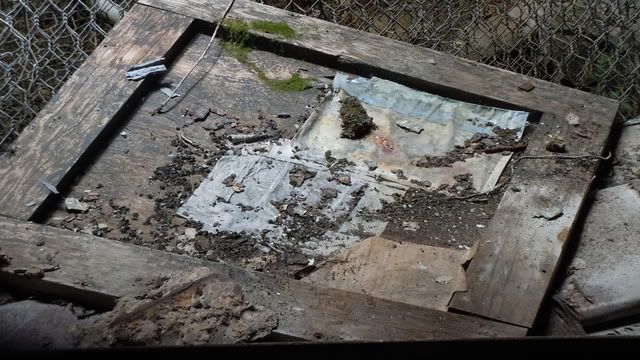 This was on the floor. I'm not sure what it was - an old bulletin board, maybe?



Blue light special.



As this was the first place we saw at ESP that day, I wasn't aware that I'd see hundreds more of these little green cabinet thingys.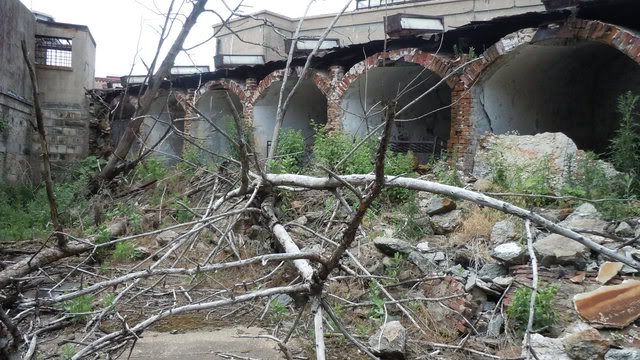 The exercise yard.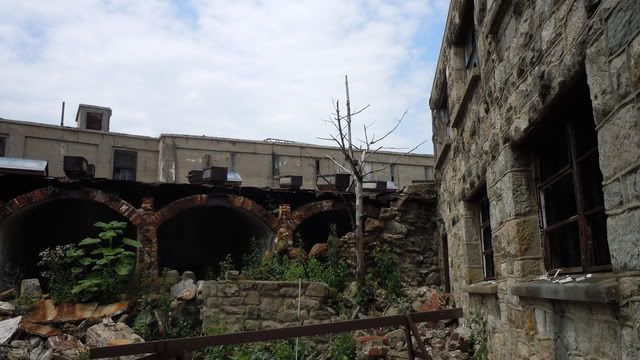 We stood on a concrete ramp that was used to roll carts of food to the inmates at meal times. You can see, beyond the ramp, that there's a little brown wooden barrier keeping us from exploring. I wanted to jump it. But I was good.



The walls on the back of this cellblock had fallen, and according to our guide, it happened recently, within the last two to three years.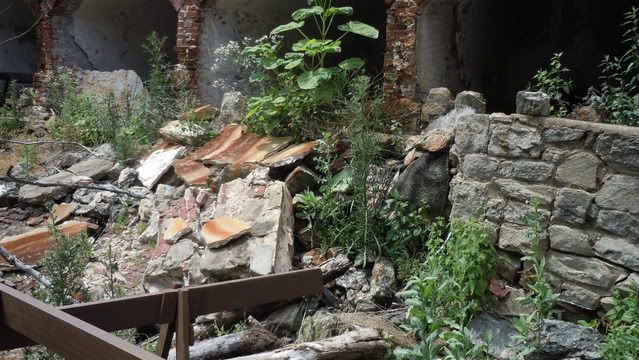 He pointed out the rust damage on the concrete and said that it was recent damage, not old damage.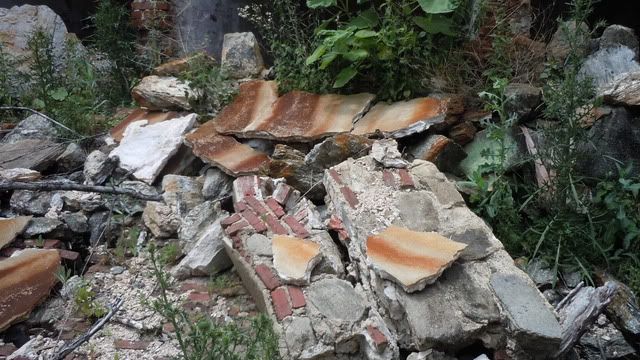 More of the same.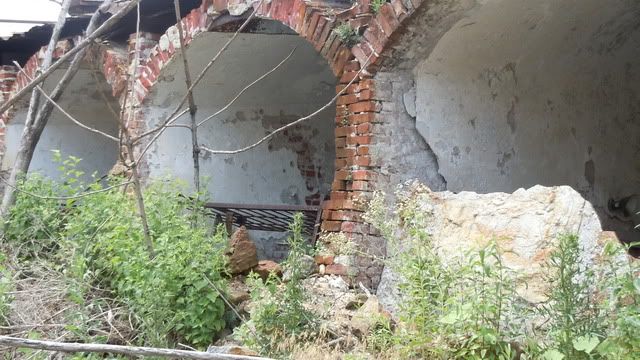 I wanted to get into this cell with the crazy rusted bed frame.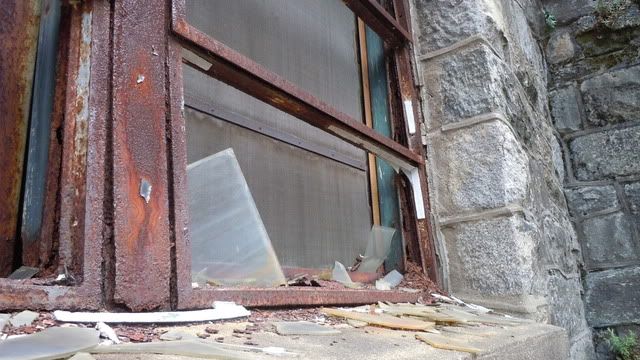 We weren't allowed inside, but I stuck my camera inside the broken windows to get a look at the cells.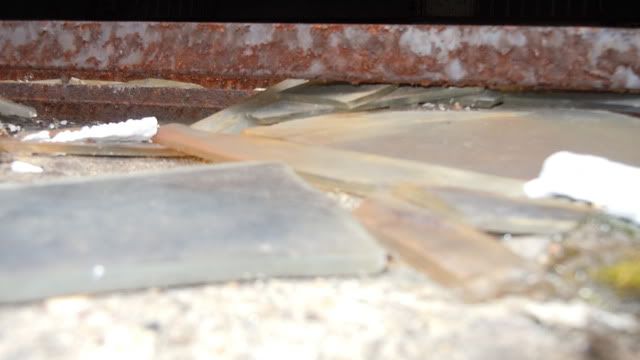 But first, some broken glass. :)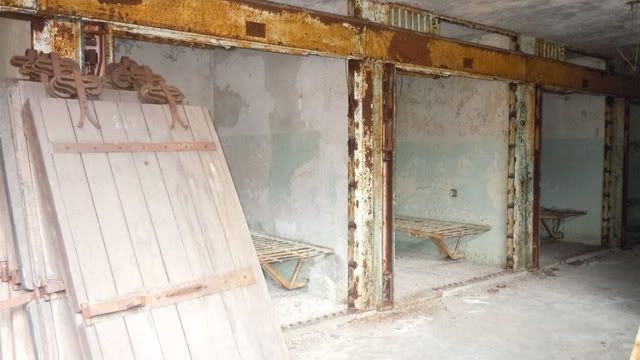 Cells.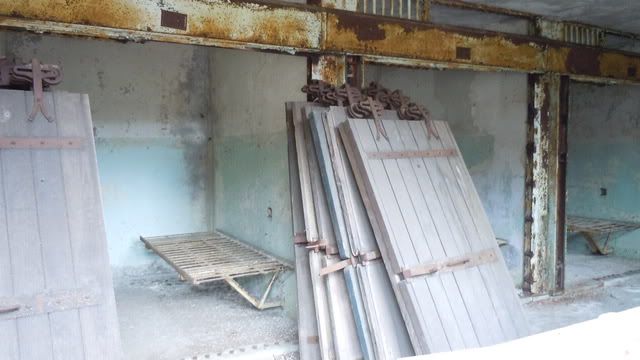 And a toilet close-up for some reason...



More fallen walls.