Old Windmill Pub, Wheeling WV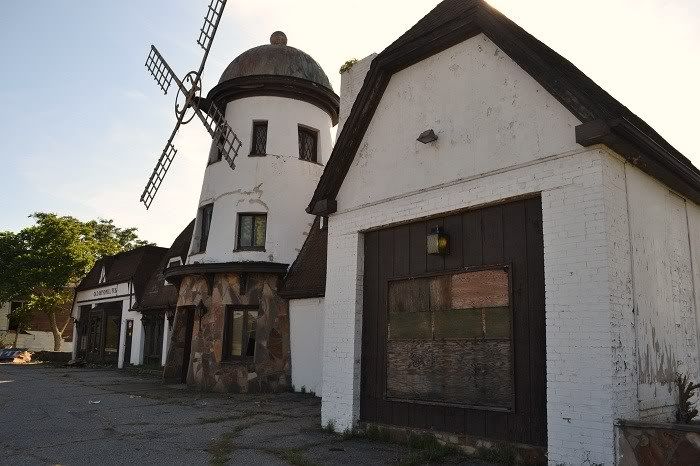 I have driven by this place many times and finally decided to check it out this weekend.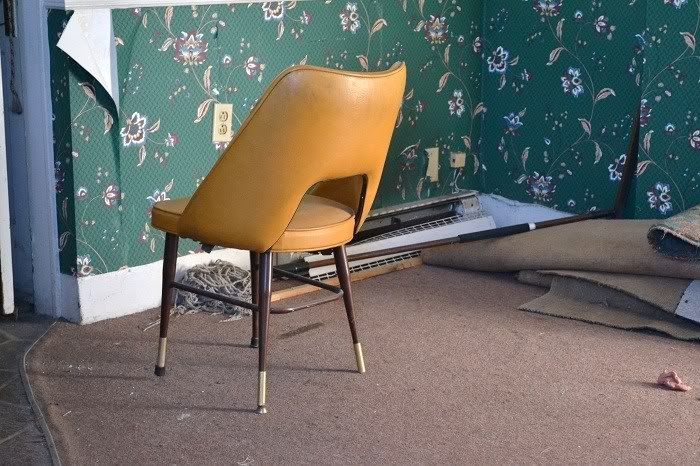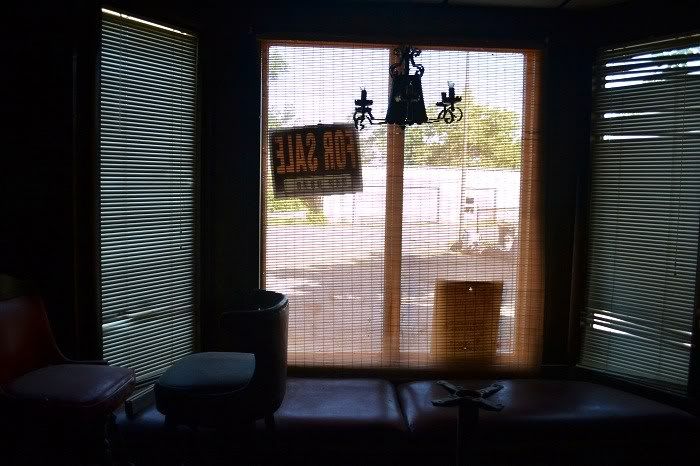 A for sale sign on the front window... this place had lots of holes in the ceiling and floors though so I don't imagine it will be opening for business anytime soon again.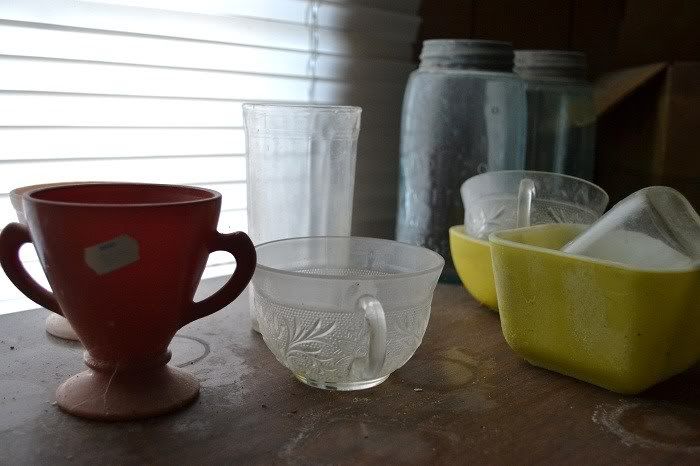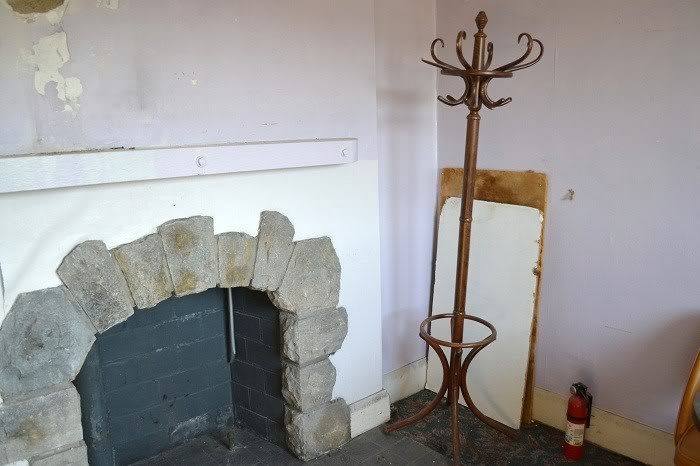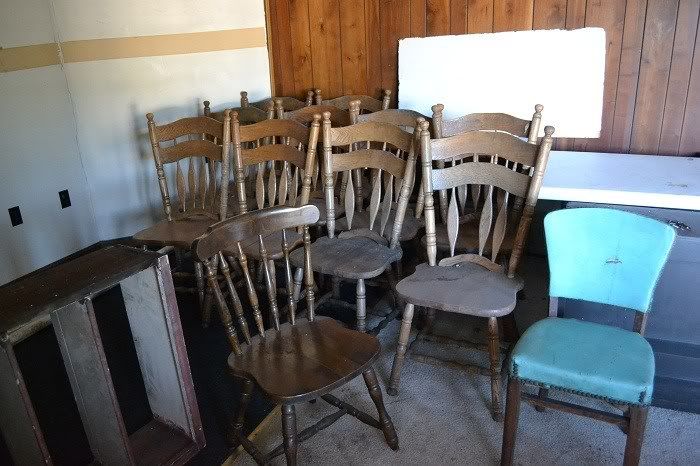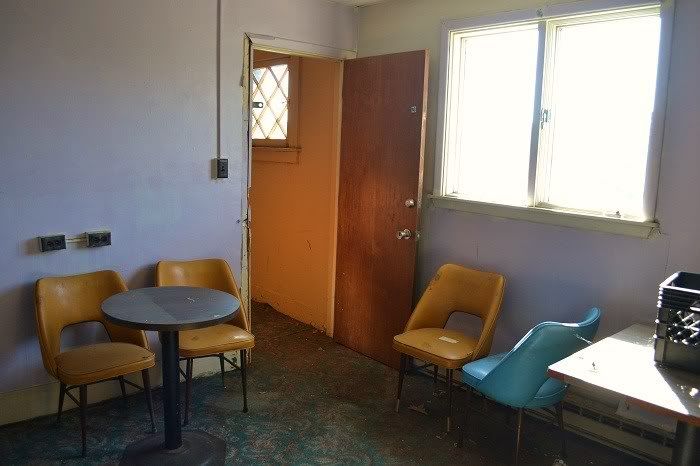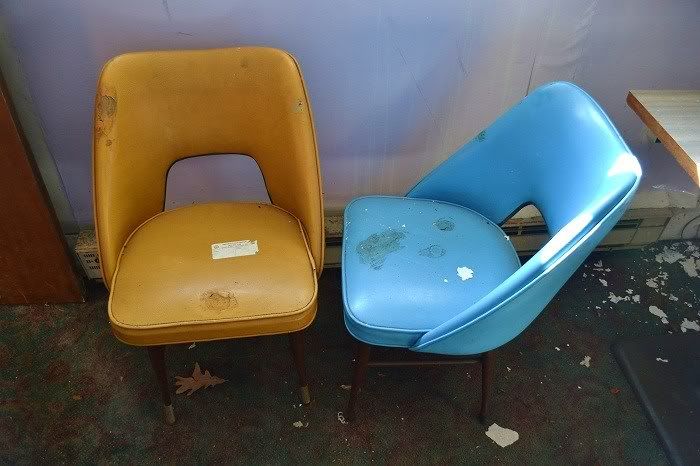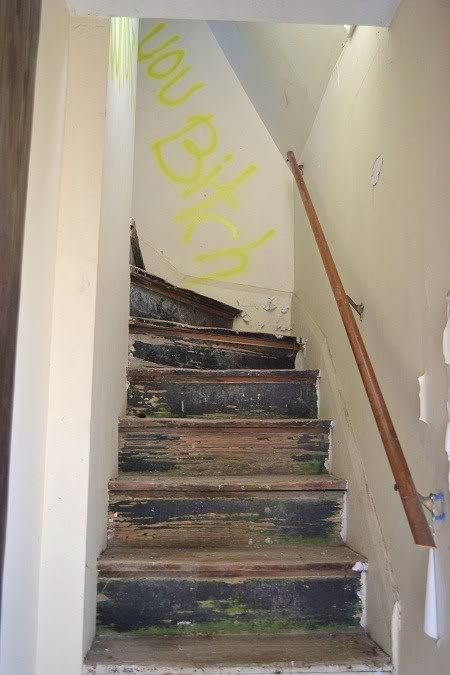 Upstairs was a small living area.
I don't want to know what goes on in here...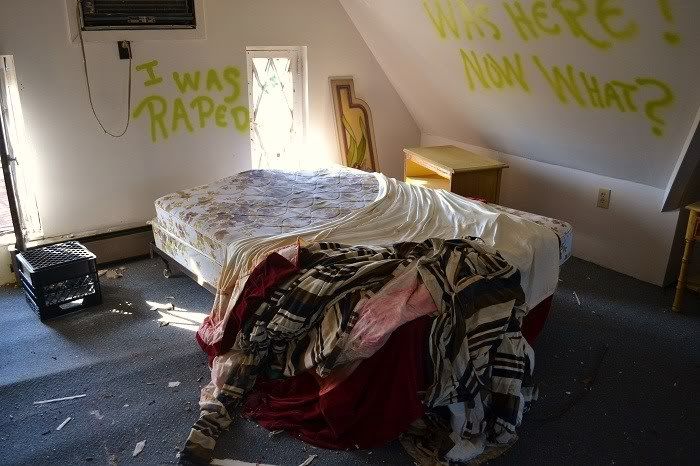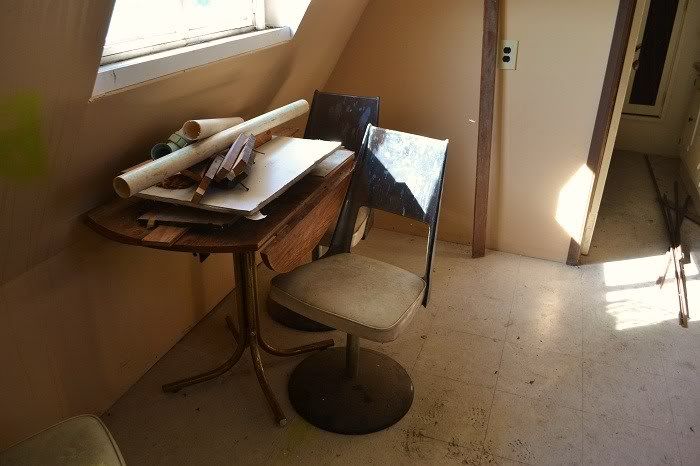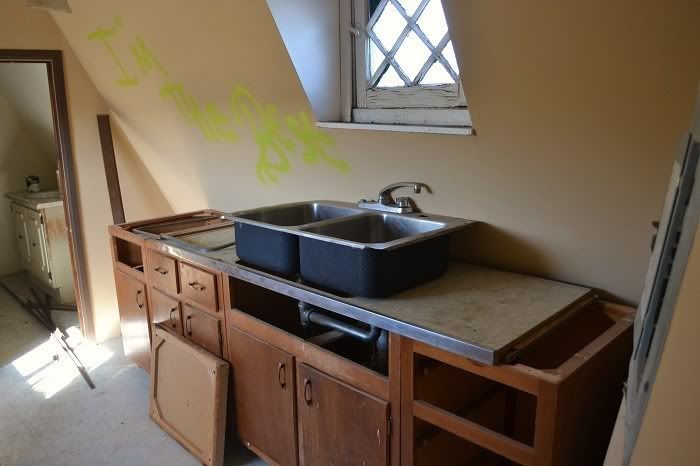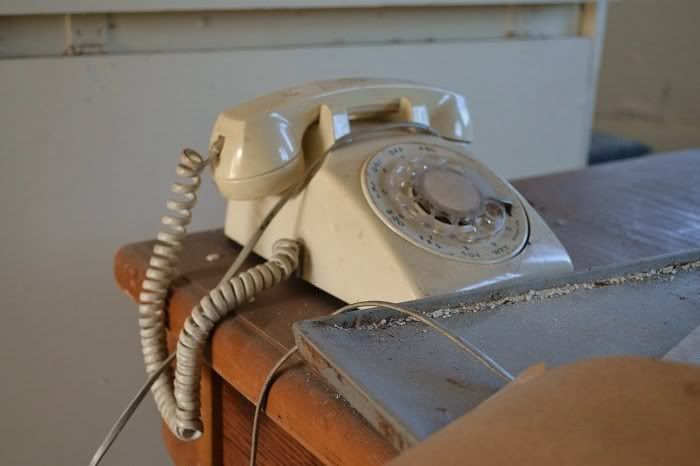 And up a second flight of stairs is a cute tiny room with windows all around and access to the windmill.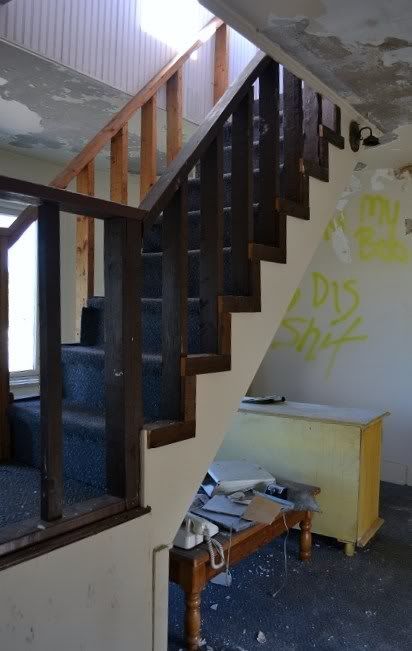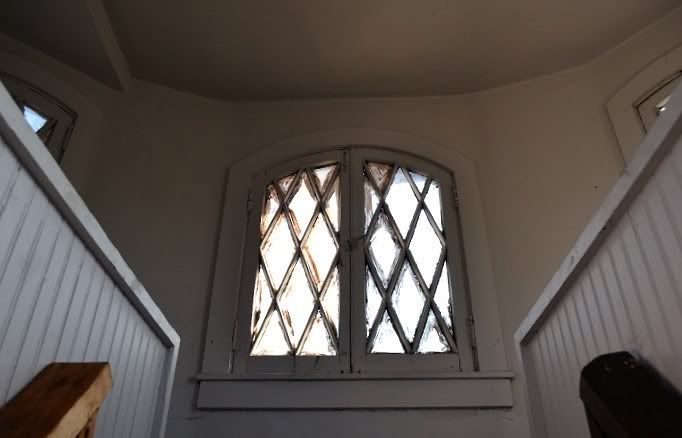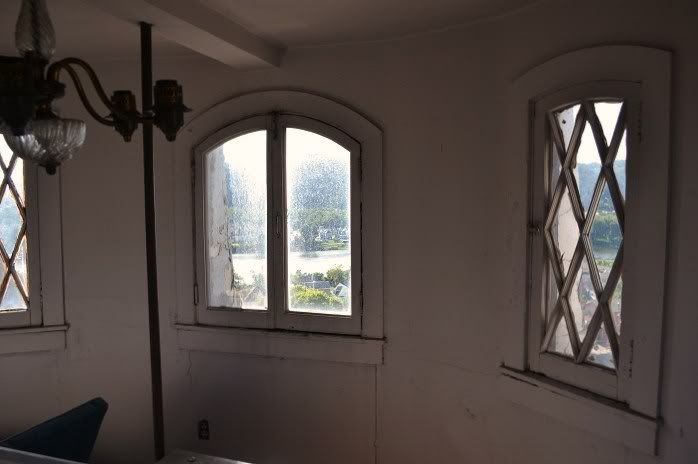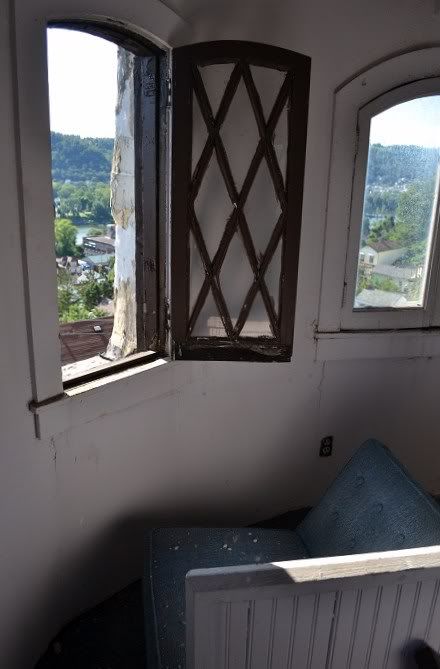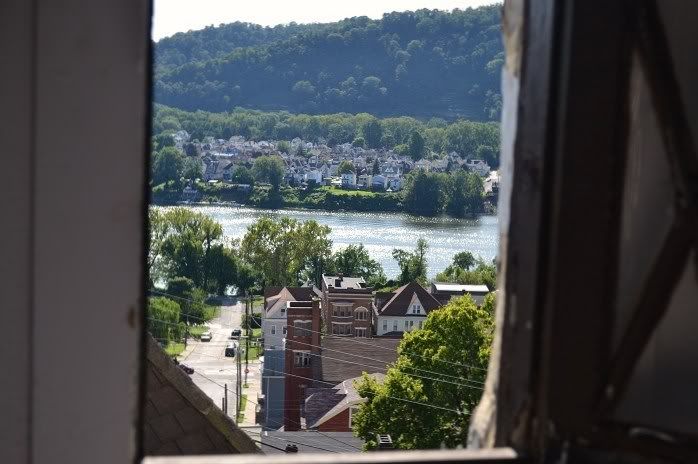 A view of downtown Wheeling and the Ohio River.
Access to the motorized windmill.
And the basement...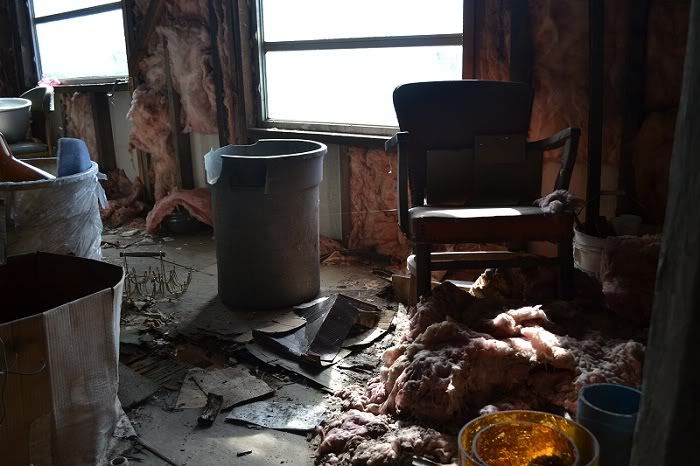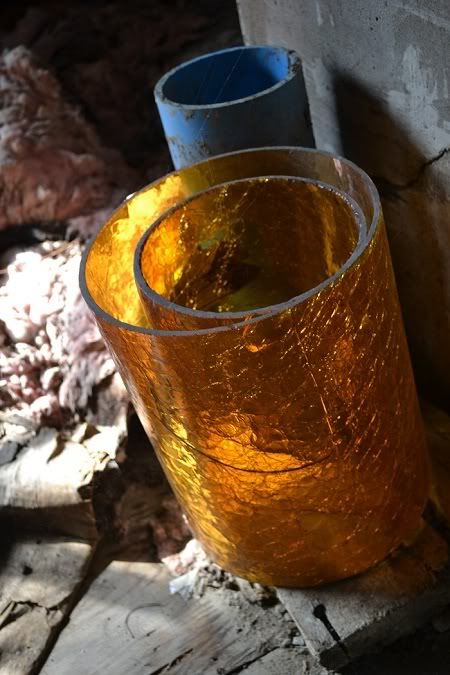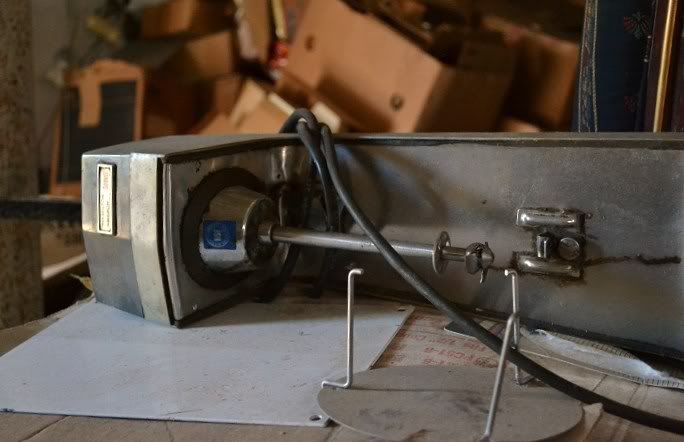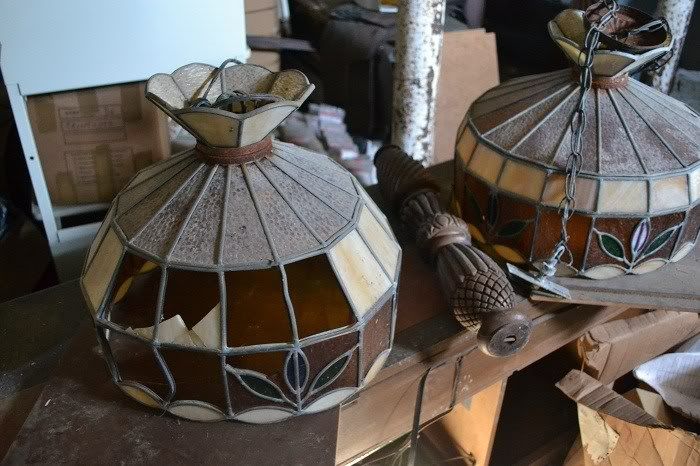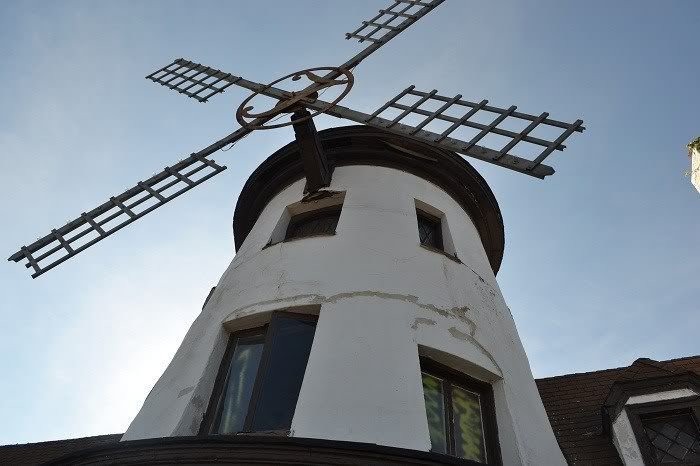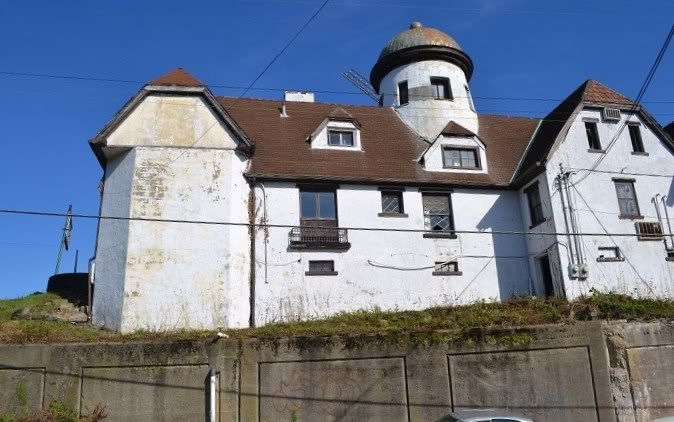 Comments {23}