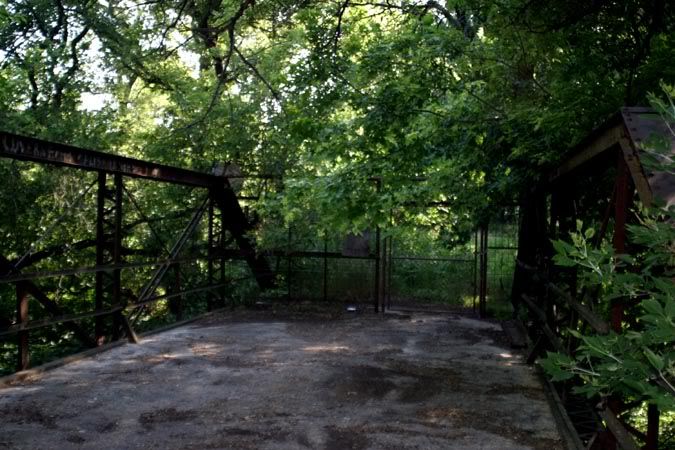 my friend and i were trying to find really unique place to take his senior pictures. we remembered a bridge on drive to Sioux Falls, South Dakota. we couldn't remember exactly where it was so we hopped in the car one afternoon and just went searching for it.

the bridge at Iverson Crossing wasn't the bridge we had set out to find, but it was amazing none the less.

the bridge is owned by the family who's property it sits on. and it looks as if they use it for storage. no one was around the day we found it, so we got free reign of our exploration.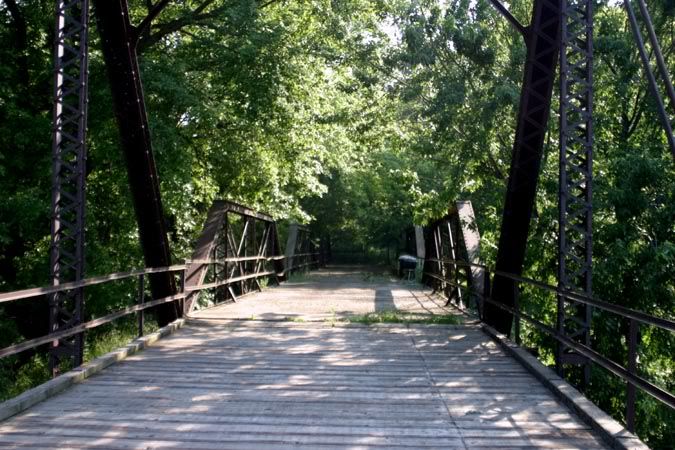 there was a sign for the bridge just at the edge of town, we followed the arrows down a narrow gravel road that ended at a private residence. just before their "no trespassing" and "private drive" signs was a small dirt road that lead to a field. we parked in the field and hiked it around the backyard to the bridge.

thanks to google a birds eye view of the bridge. just to the right of the bridge is the field where we parked.



x-posted to
a_l_e_x_andra