Abandoned Places – William Hooper Councill High School (WCHS), Huntsville – Part 2 of 3
Continuing the exploration...
As mentioned in several replies, WCHS was finally shuttered in the 1990-1 timeframe. The main cause was water. Much of the downtown and surrounding community around old Huntsville is undermined by natural springs and underground streams. By the time the Councill Community Center had closed, the building had been settling for over 60 years. Water was seeping into the foundation and the walls causing structural and electrical damage. The roof was last replaced in the 1970's and given the warm, humid southern environment, it could only last so long.
1
Failure was just a matter of time
2
As we went deeper into one wing of the building, the city workers in my escort freely noted where the ceiling was no longer stable and that I entered at my own risk
3
4
Notice the spotlights are still intact..
5
6
Ironically this collapse was using by the homeless and metals thieves to gain access
7
Not everyone survived the collapse
8
Moving into the service areas, the former lunchroom had survived mostly
9
As a community center, the room was turned into an arts and crafts area
10
Newpaper dated 1991
11
The cake is a lie
12
13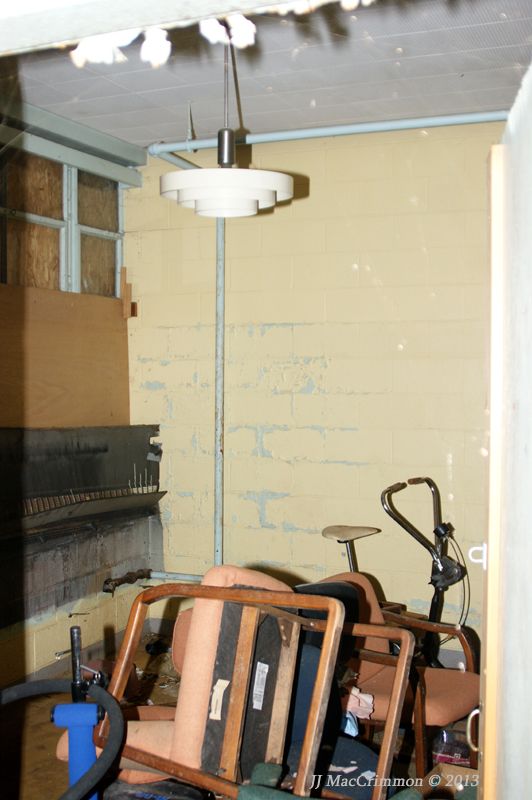 14
School reunion mugs
15
Empty storage
16
17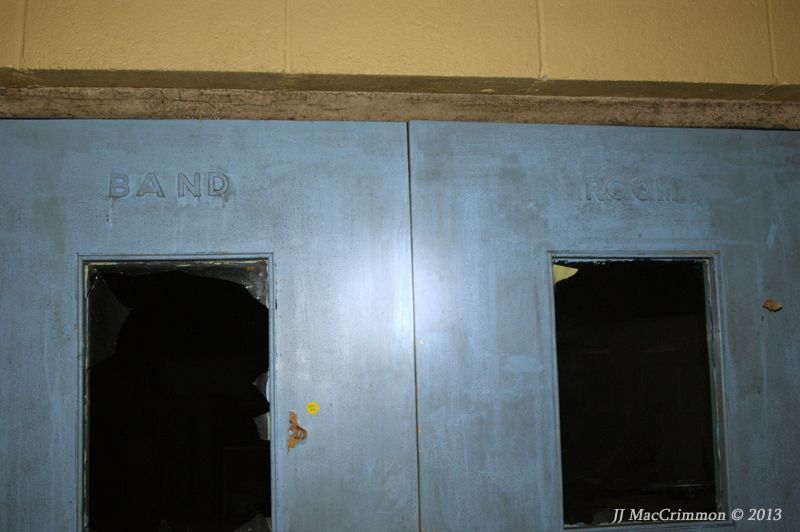 Band Room
18
Data?
19
Windows 95
20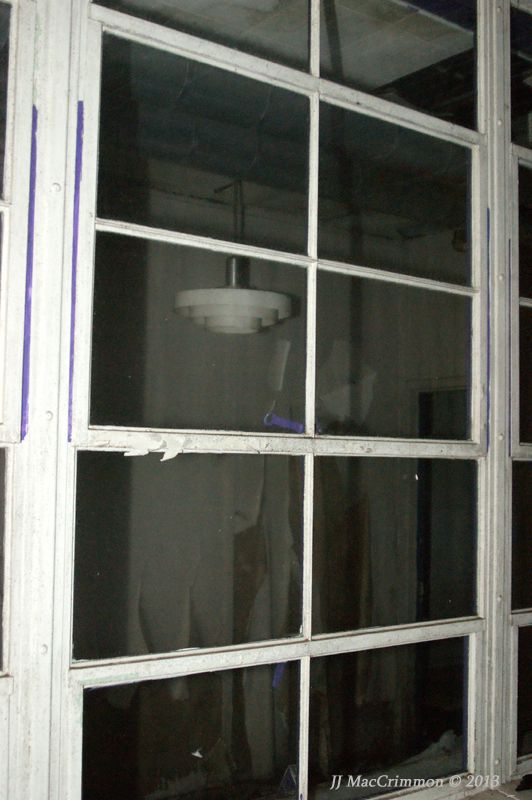 Windows to the Past
21
Going deeper into one section of the complex, I was surprised to see ceiling above the ceiling
22
These areas had originally been designed as a multi-purpose area but when the High School was turned into a community center, high ceilings increased the heating cost and echoed horribly. Solution: acoustic tiles hung from the original ceiling. No need to pull down the old lighting fixtures.
23
Circling back to head towards the old gymnasium was an area which had been a day care. What would Pooh say about the site now?.. 'oh bother'
24
25
Timeless
26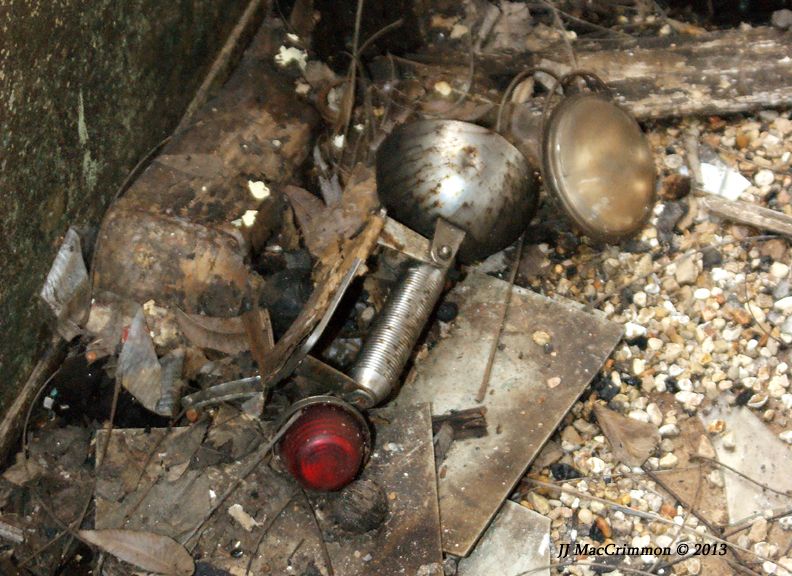 Moving towards the gym I noticed this 1950's era emergency light on the floor
27
Broken glory
28
29
Central courtyard and irises coming up
30
School colors in the former gym office
31
As mentioned in a previous comment, the homeless are resourceful and willing to endure much to stay out of the weather. This was one of many sleeping bags we saw carefully placed in the building.
32
The main gymnasium
33
Hoops
34
Gym door and pulley
Part 3 to follow tomorrow
Comments {17}