Under the North Park Golf Course in suburban Pittsburgh, Pennsylvania, you can find the fountain of youth. Well, you can find what's left of it anyway.

The natural stone grotto was built around a popular spring but when the golf course nearby fixed the leaks in its irrigation system, the Fountain of Youth dried up.




I can't find any more information on this right now. It seems everyone knows about it but no one knows anything about it.

The view from the road. If you don't know where it is, you'd probably fly right by it.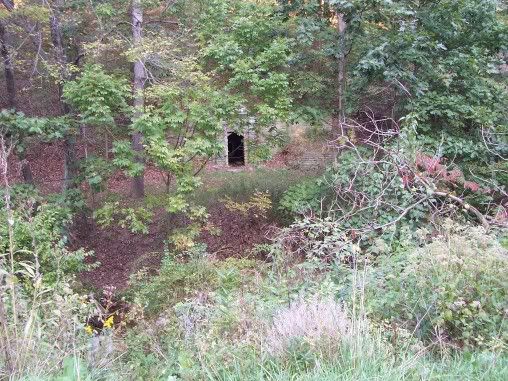 This and a nice set of tree root stairs is how you get there now"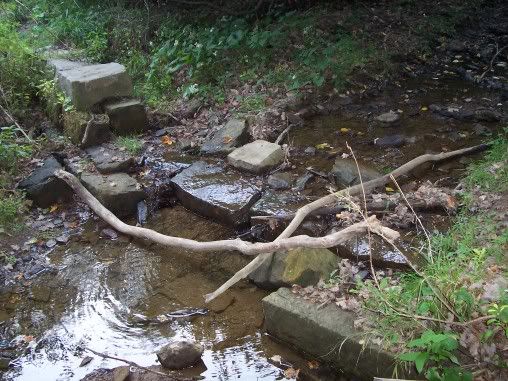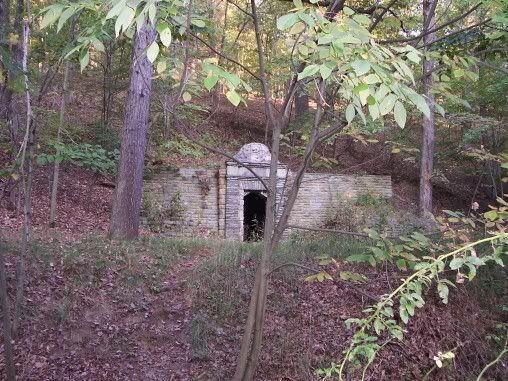 There used to be a wide walking path to get to the fountain but now it looks like this: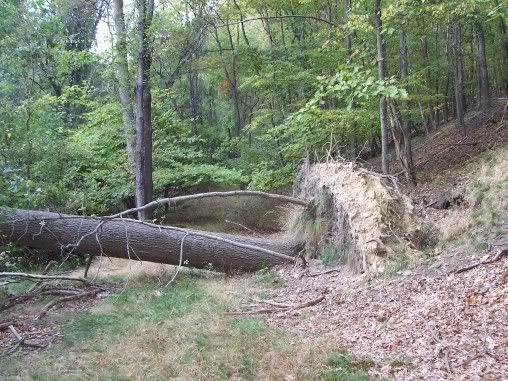 Also, the entrance to the path is located on the golf course and they frown upon random people strolling through the course.

When I first approached it I noticed something looked different but I couldn't quite place what it was.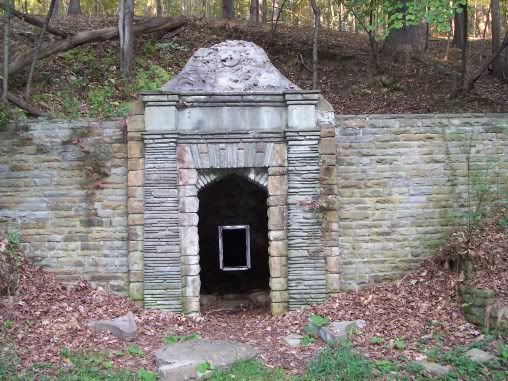 Then I saw this on the ground and realized it used to be over the threshold. It's been about five years since I've been there so I don't know how long ago it fell (or was helped off).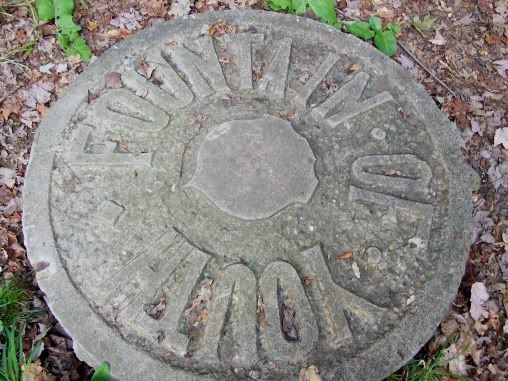 I imagine at one time there were probably benches here.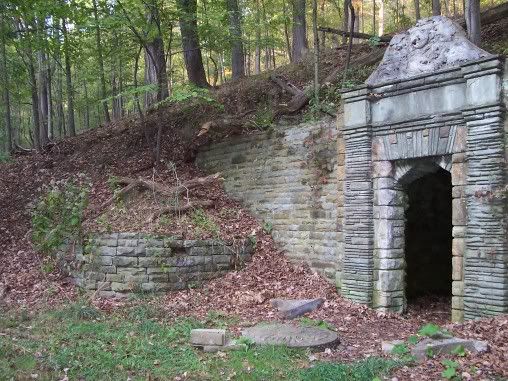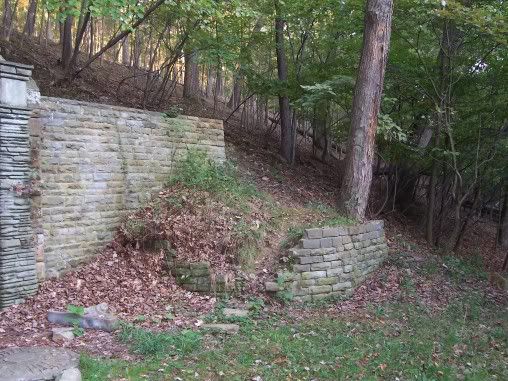 The roof inside the grotto.



I'm not sure how exactly the water worked. There is the window/door that leads to this small tunnel. The tunnel was only about eight feet long and four foot tall. I didn't go in. It was completely dark in the tunnel and beside, I don't think I could have fit through the hole.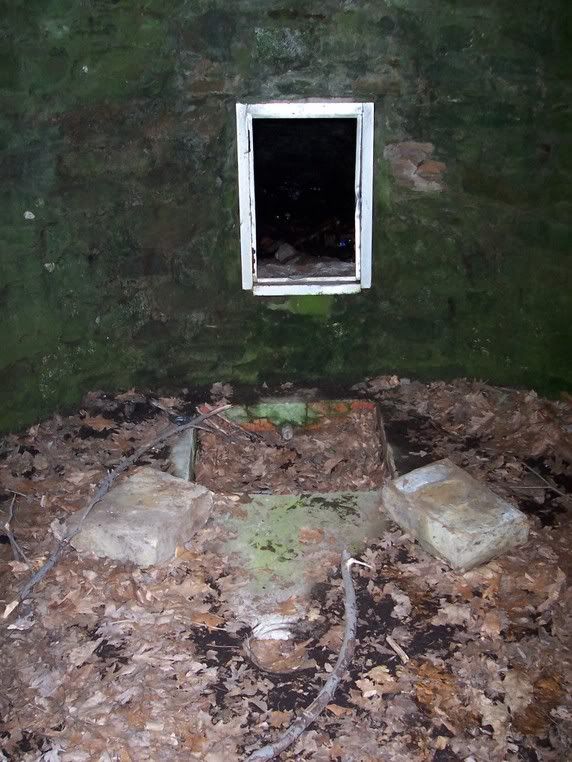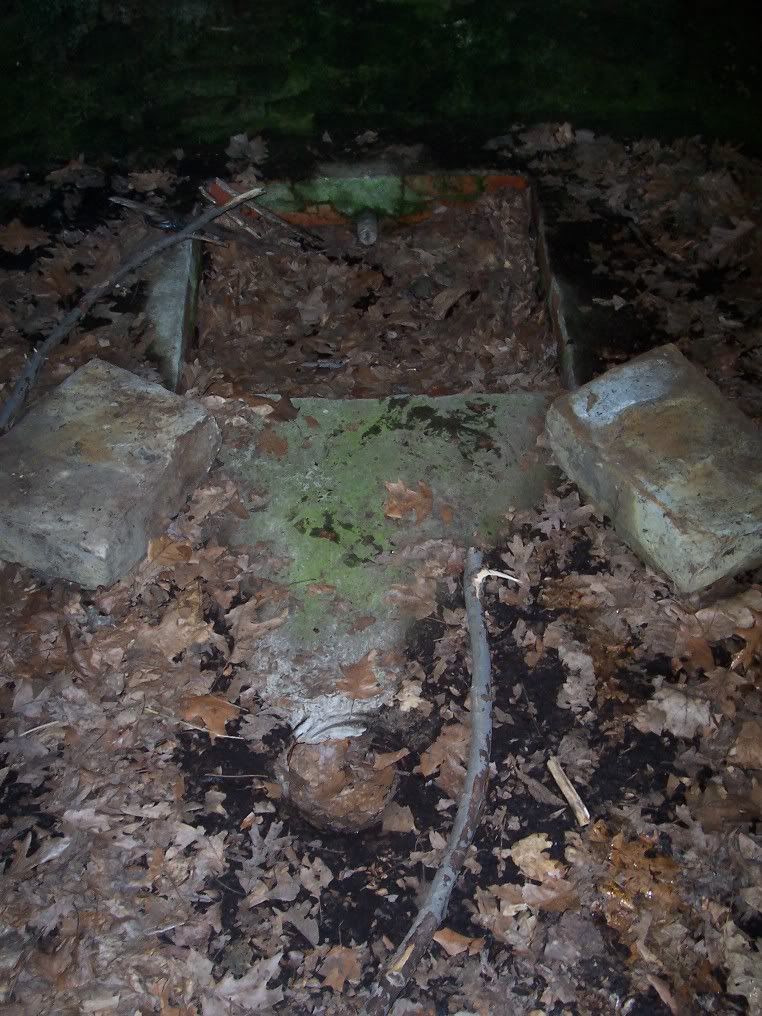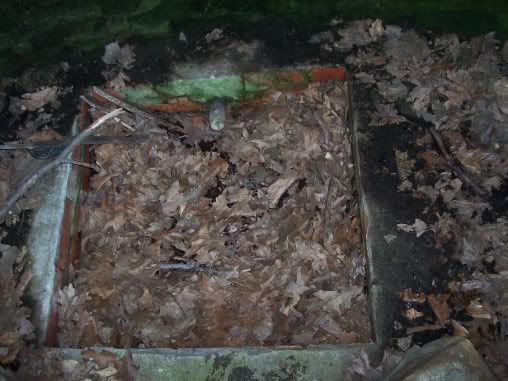 I just stuck my camera in and started shooting.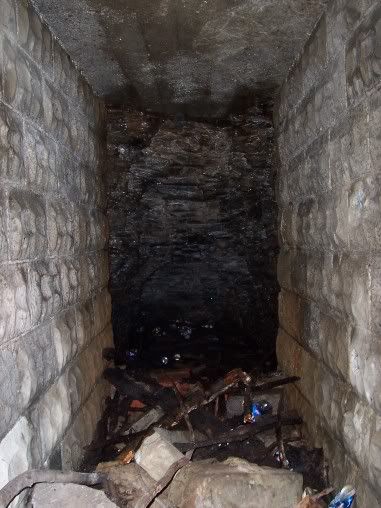 Roof of the tunnel: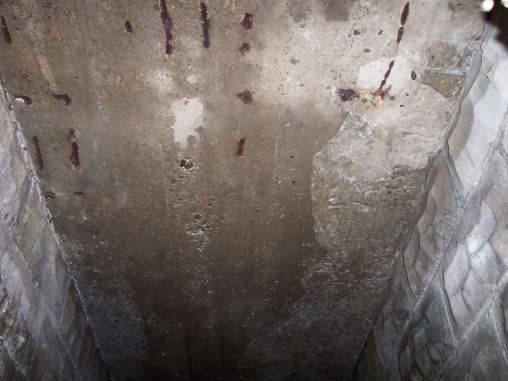 Floor of the tunnel: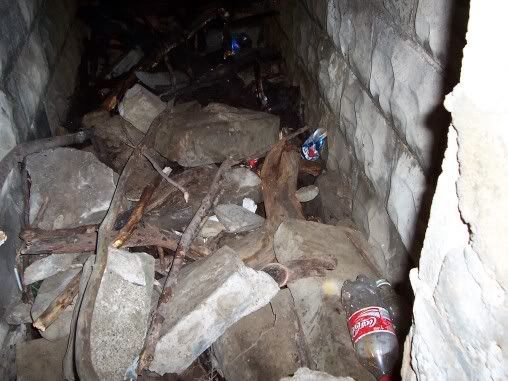 It looks like someone tried to set some wood on fire inside the tunnel. You know, because it is easy to start a fire in a wet place with very little air flow.

The grotto is small. It's only about six feet across and there doesn't appear that there was ever any seating inside it. Like I said I don't know how the water worked. There is the tunnel thing, then the small basin, then what appears to have been a drain at one time.

View looking out: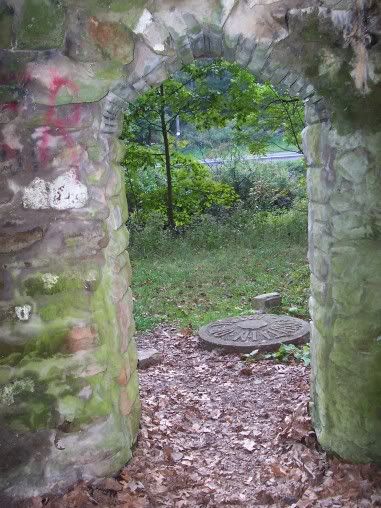 You can see there was nothing to keep the water in except for that small basin right under the window.

I climbed up the side of the hill to look on top: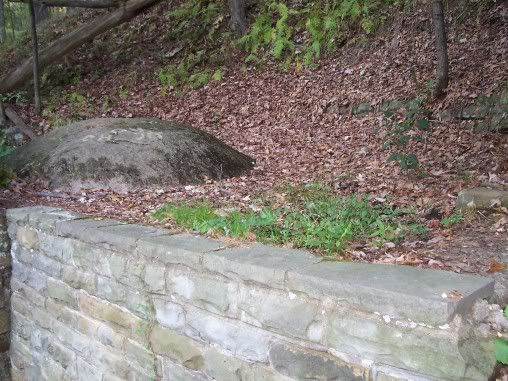 Finally, not really related, but I saw this weird plant/mushroom on the way back out.