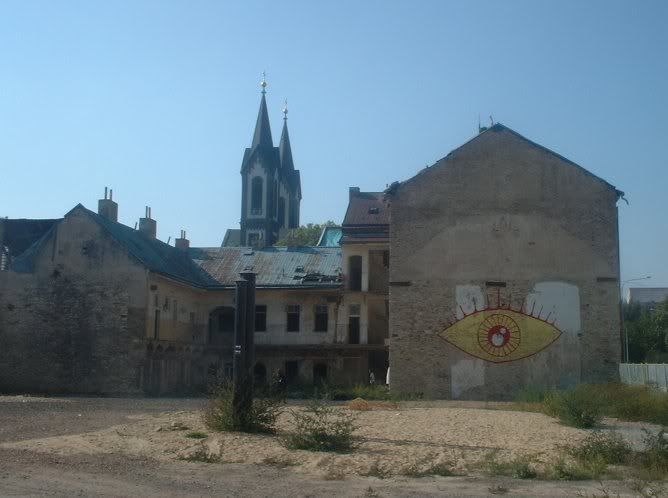 I know nothing about his building, but it's in the area devastated by floods a couple of years back. I'm assuming part of it fell down then and it was abandoned after that.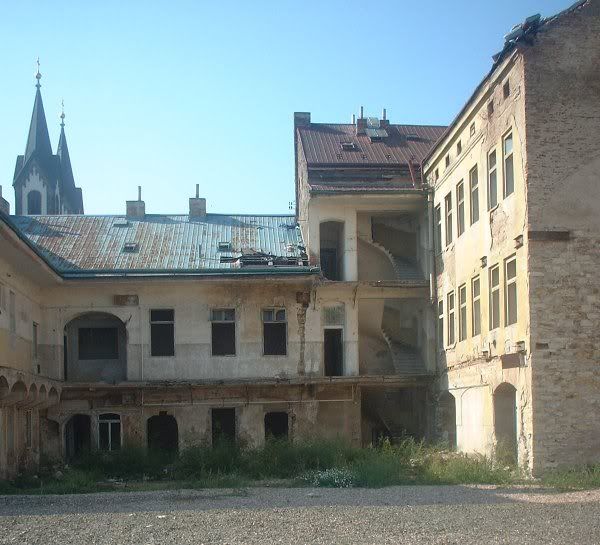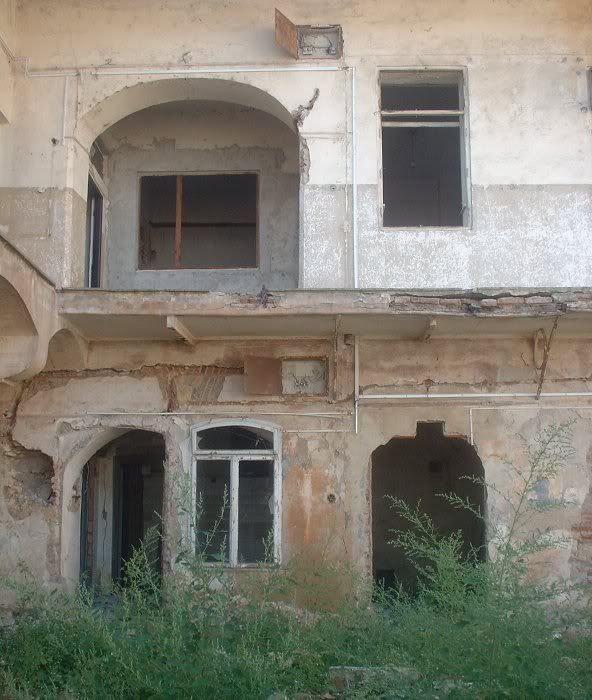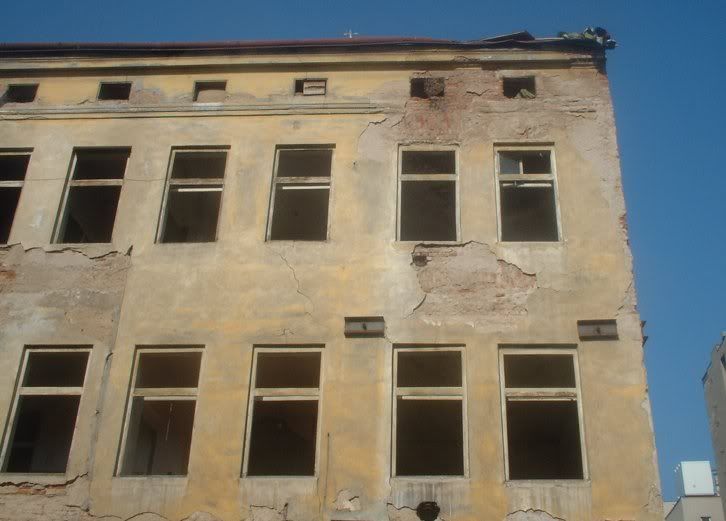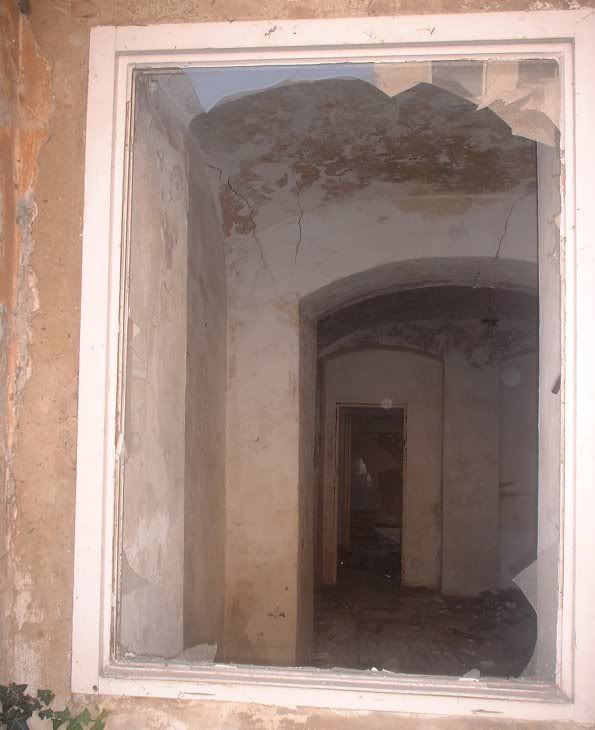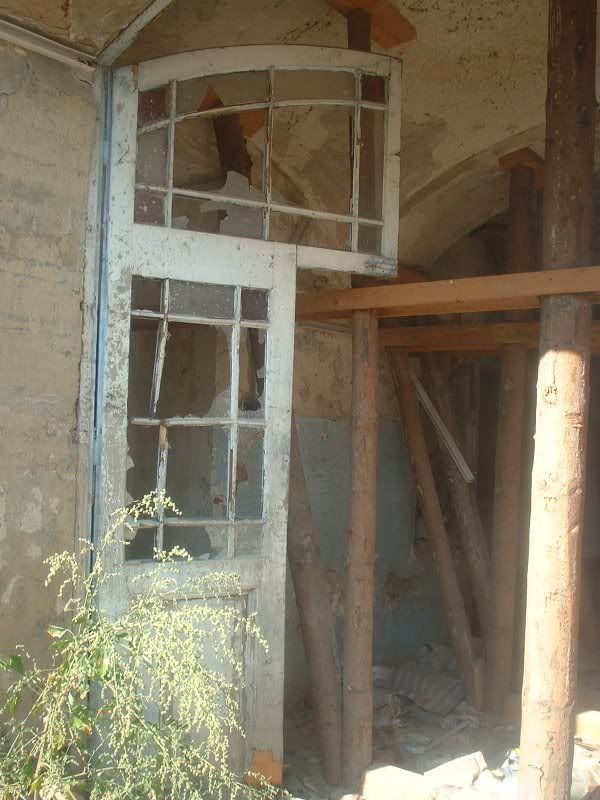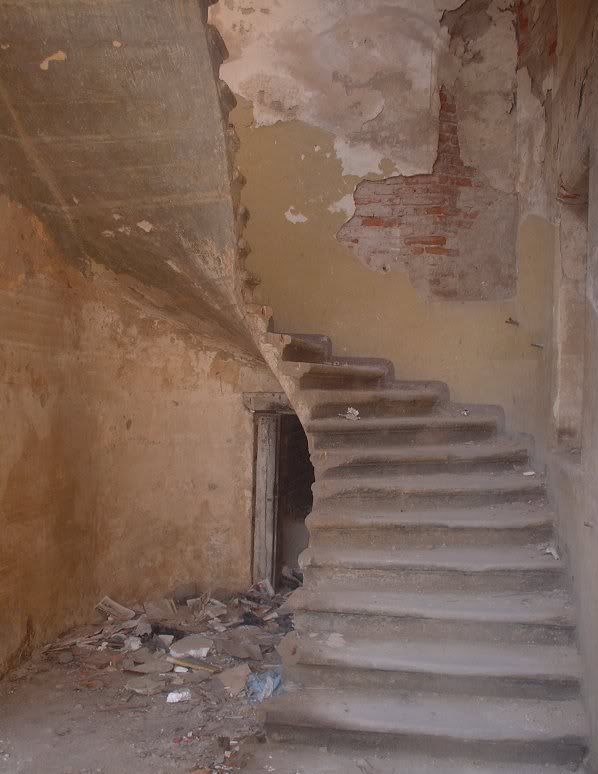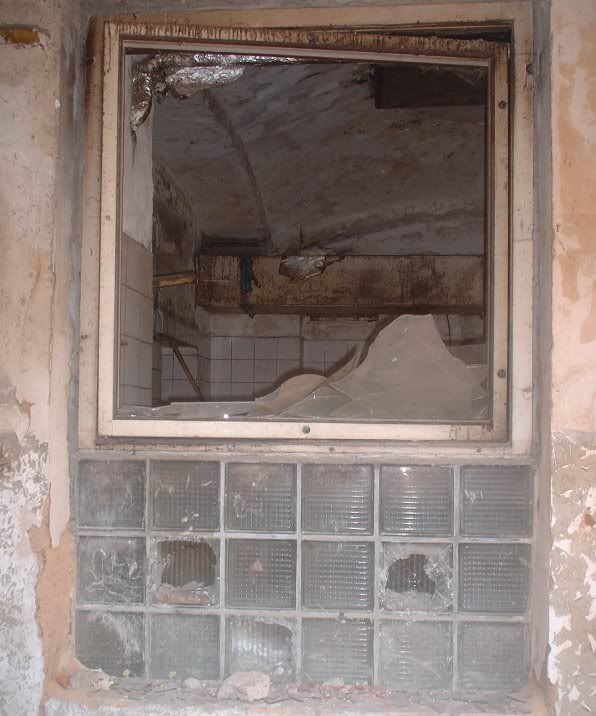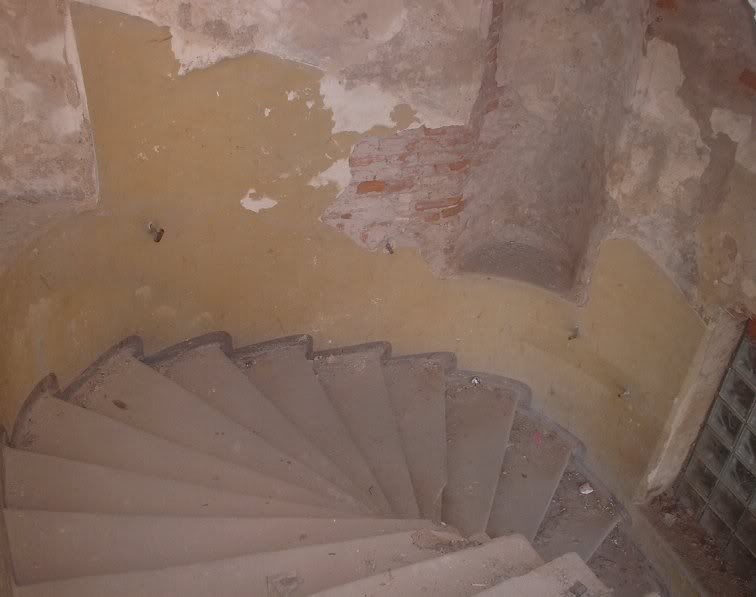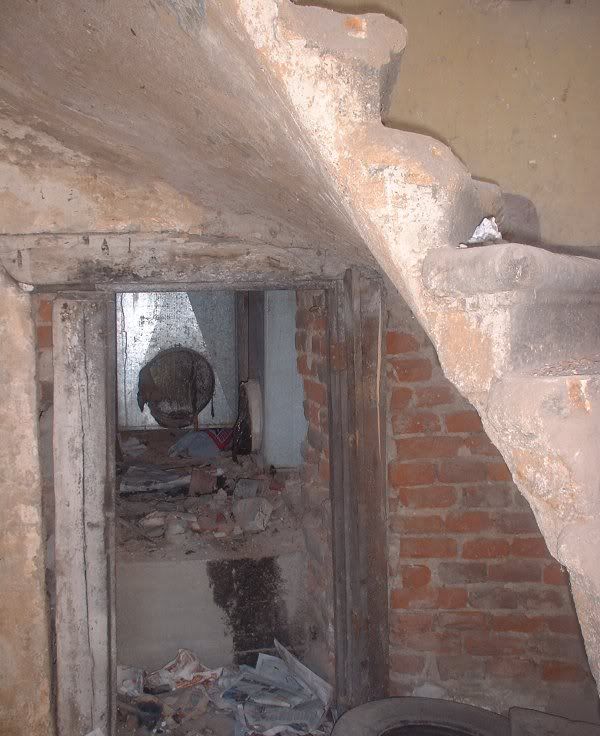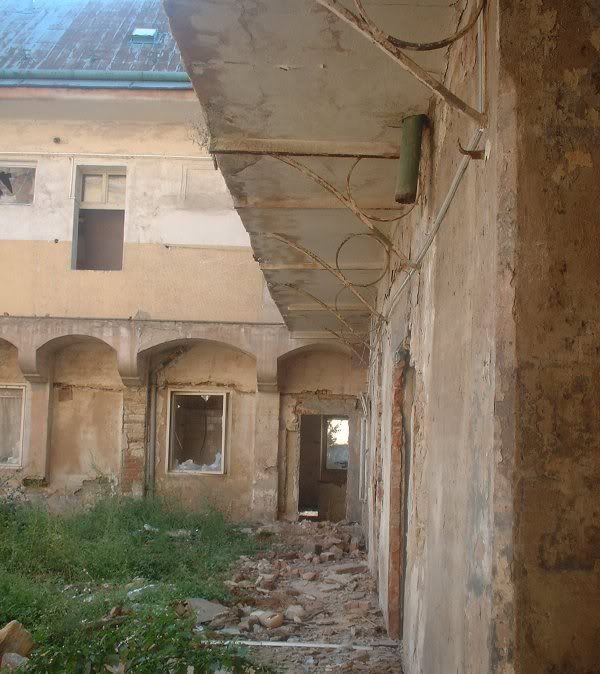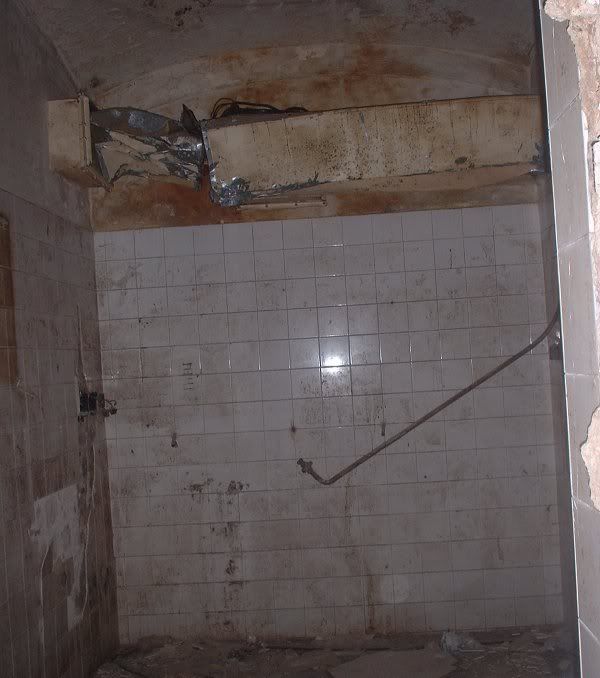 Loads of the rooms were tiled, making me wonder if it was an instituational building of some kind.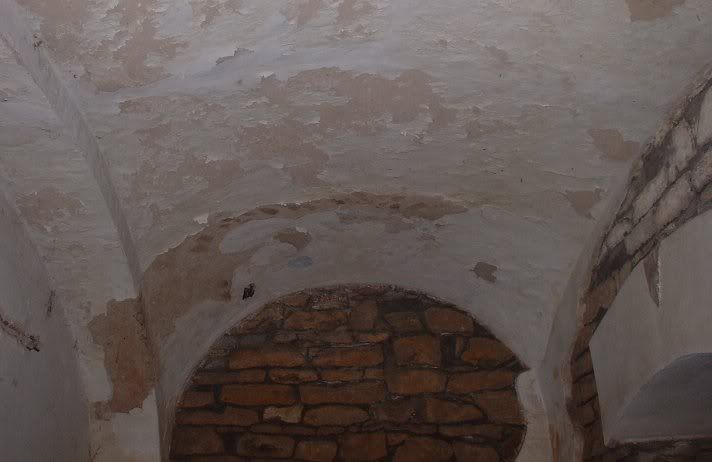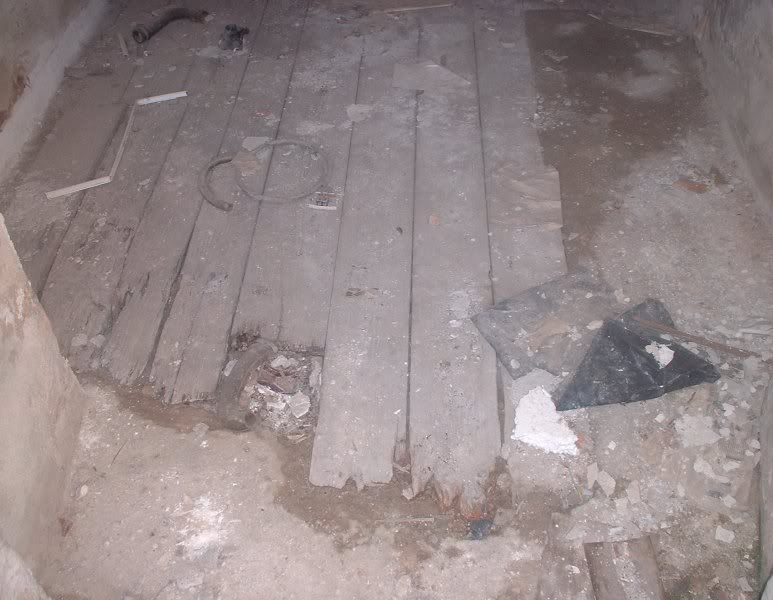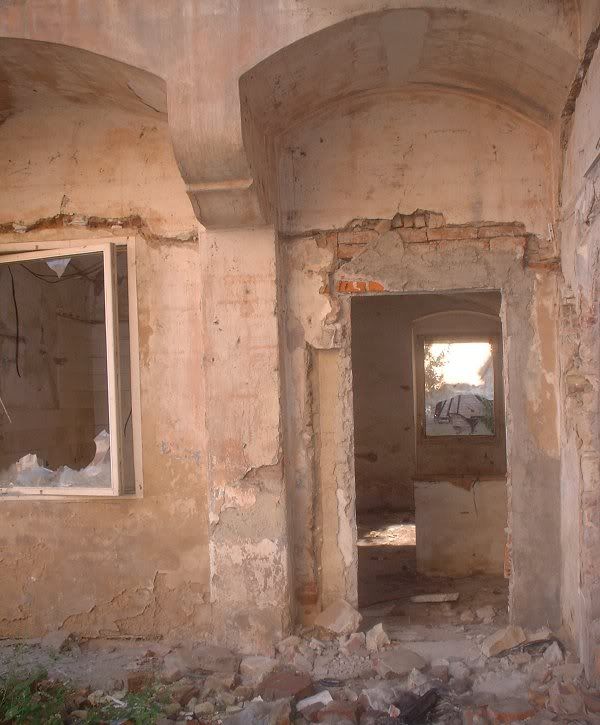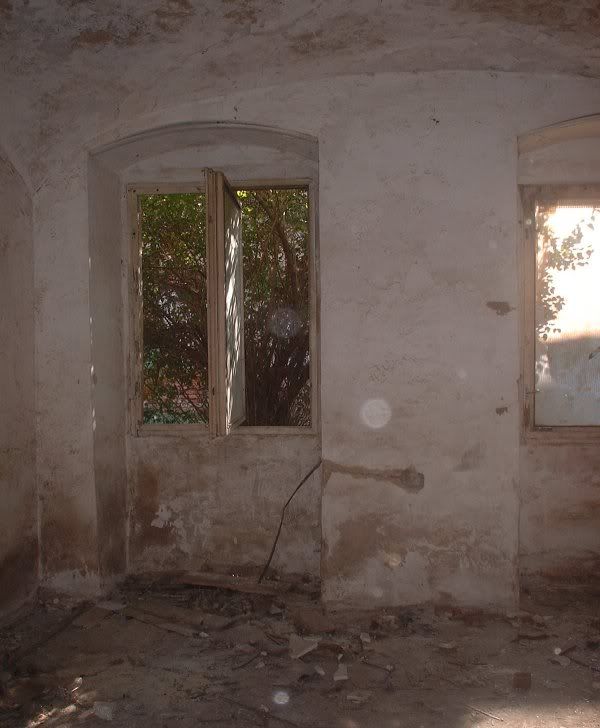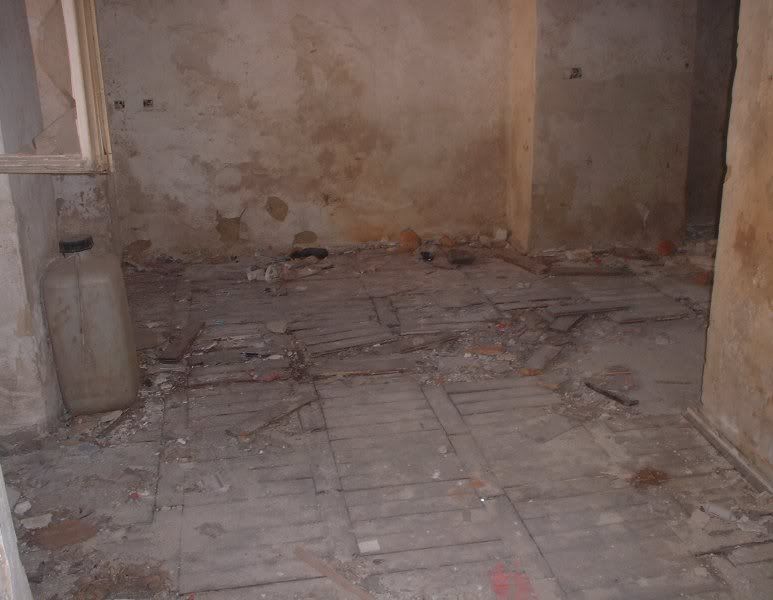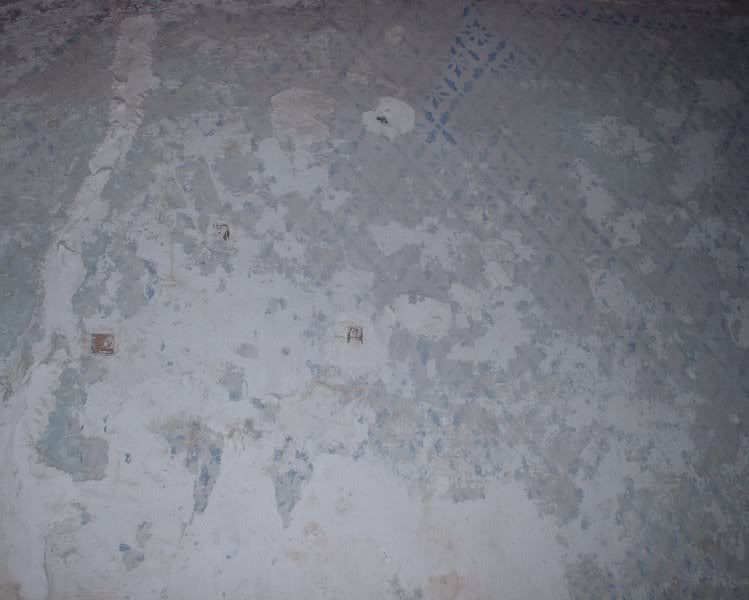 These patterns were painted onto the wall!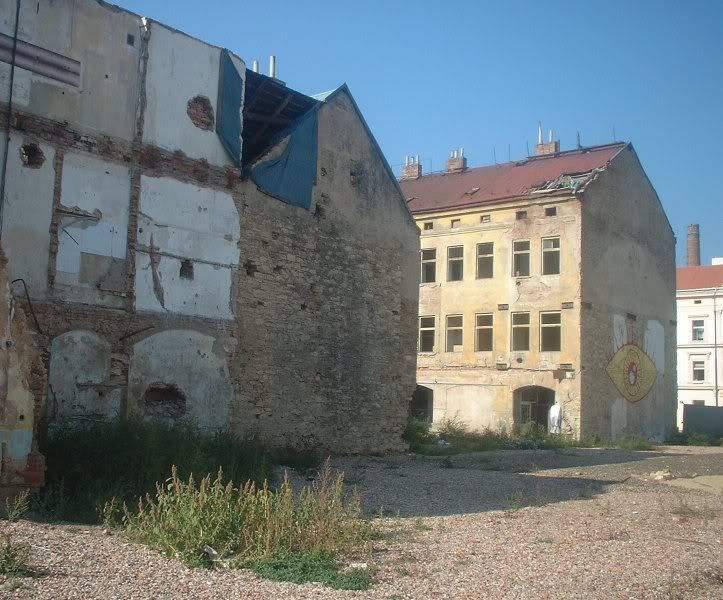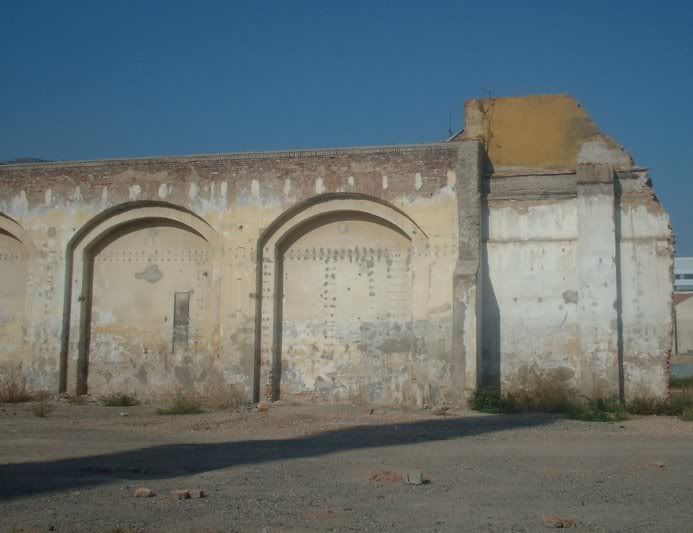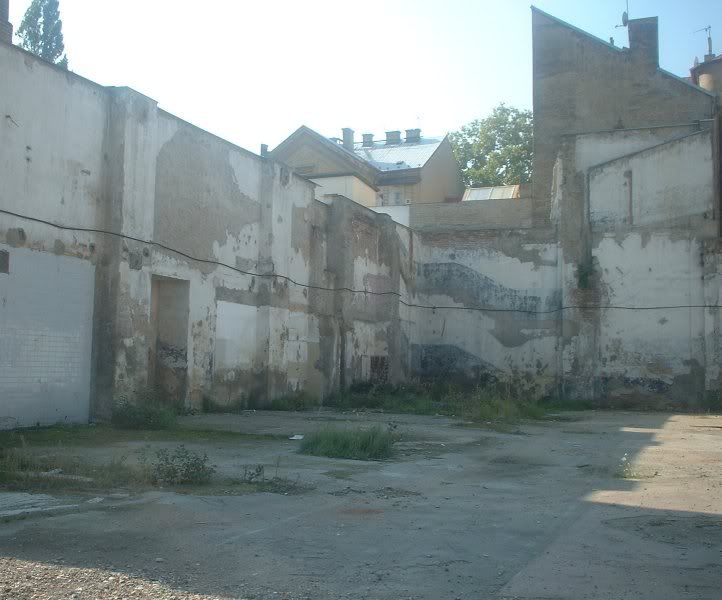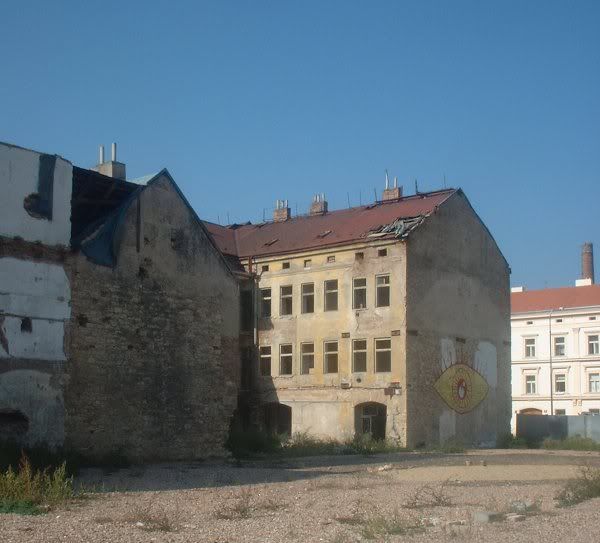 And a link to a post in my journal that some of you migh like, Invalidovna. I was planning to post it here until I discovered that the building isn't abandoned at all, despite appearances to the contrary.