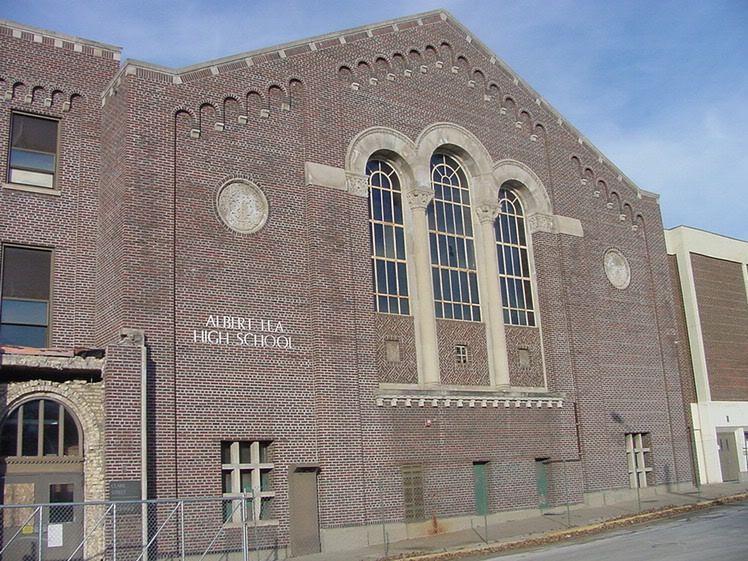 Welcome back to Albert Lea, MN! Home to ~18,000 people, a faltering economy and declining school enrollment. So when it came to a vote, the city council managed to get a bond and built a whole new high school, leaving the old one (pictured) to rot. Built originally in 1912, it was majorly updated & added upon in the mid & late 1960s. After serving as an administration bldg for a year or two, the city sold it to a guy for $1 (ONE dollar). Said guy twiddled around for several years, ended up doing nothing with it, so the city gave it to the local hospital who is gradually demolishing it for, what else, PARKING!!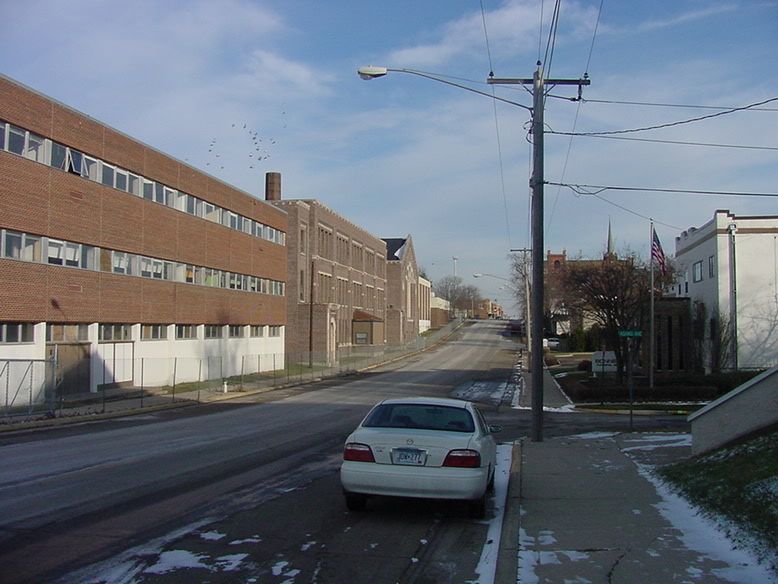 Here's a pic of it along Clark Street. It's not Danvers, but it IS better than 3 blocks long!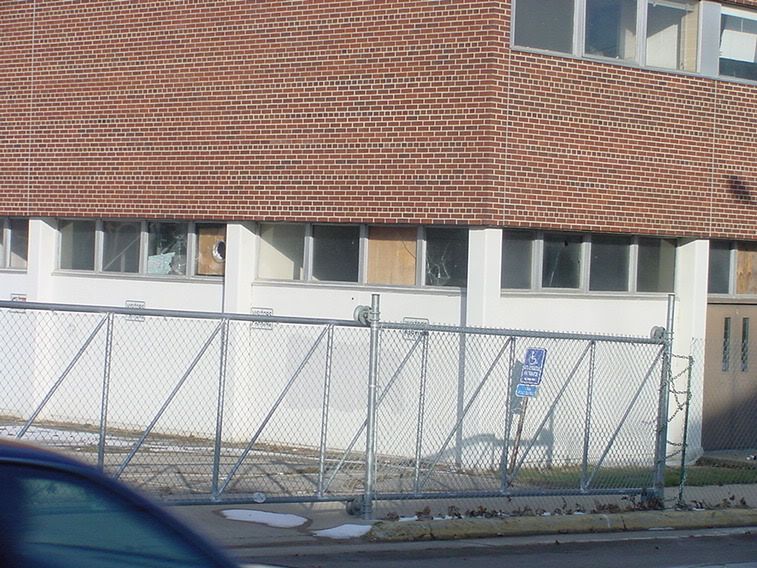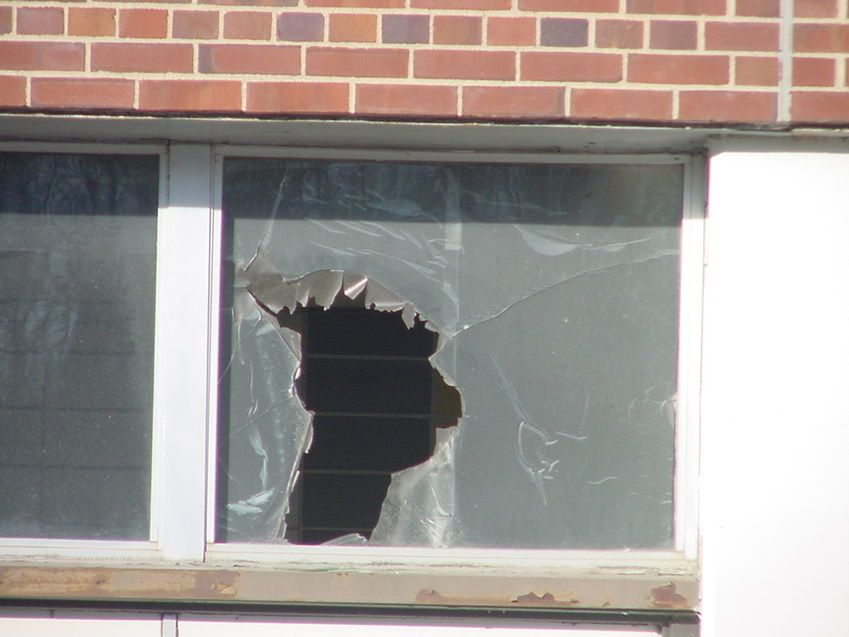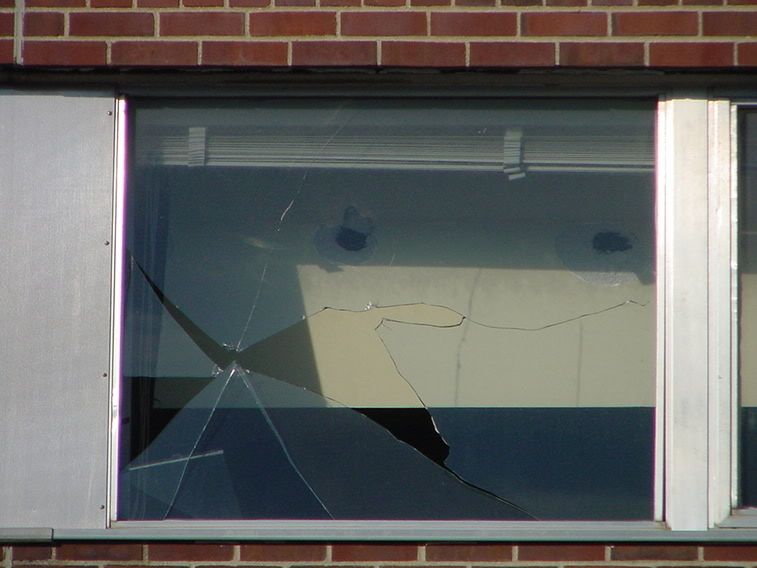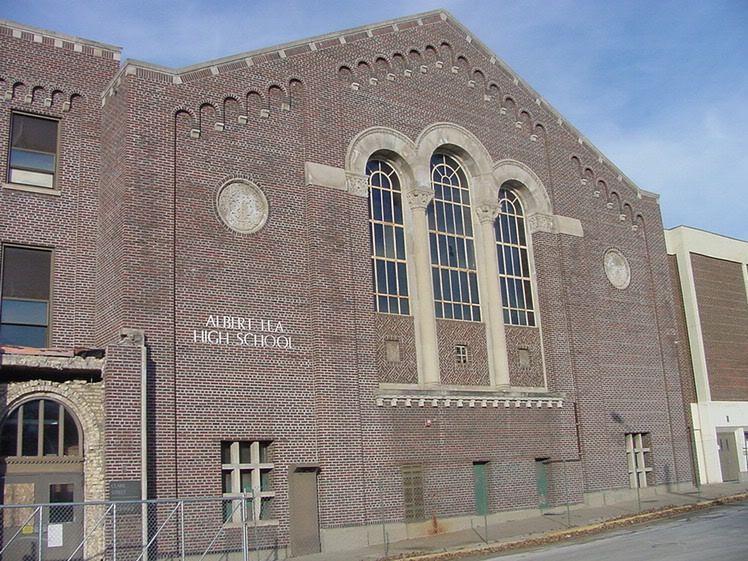 This is the original part. The windows above & below admit light to the gym.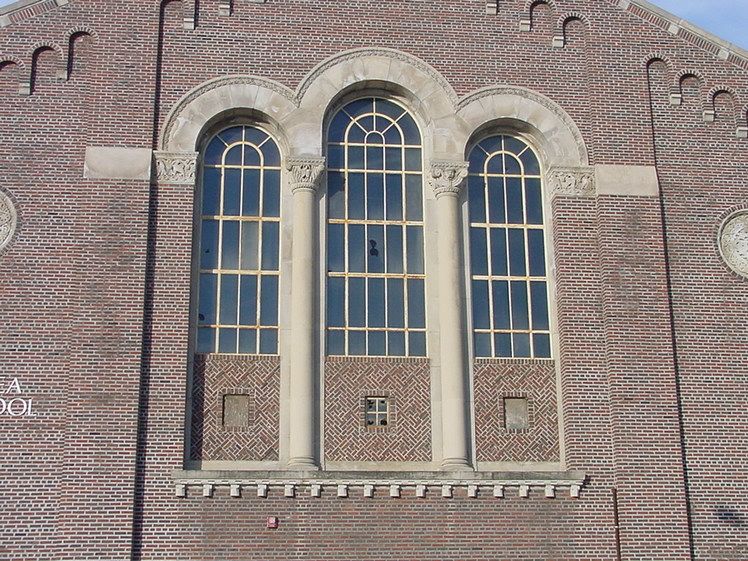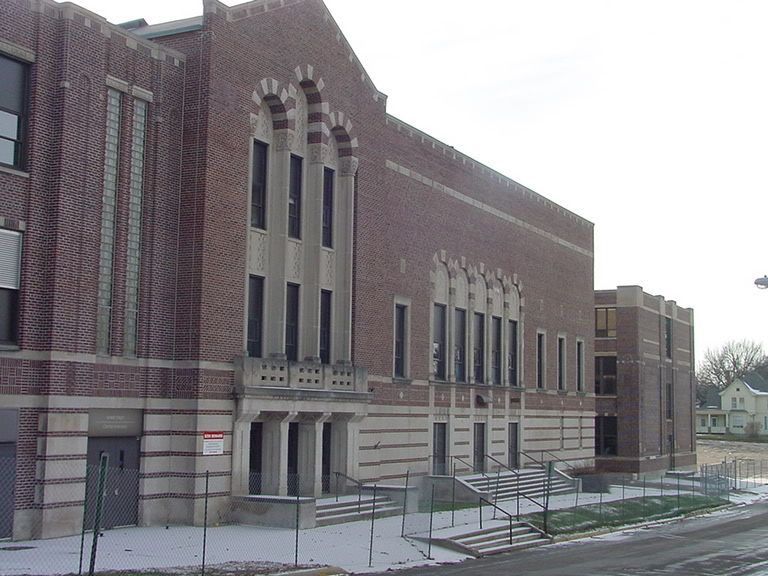 The North side, along Water Street, is highlighted by the Cap Emmons auditorium. Built in the 20s, it features beautiful stonework outside and, at least USED TO, have a lovely art-deco style interior. The caffeteria was in the basement below and used to feature a WPA era mural on the walls.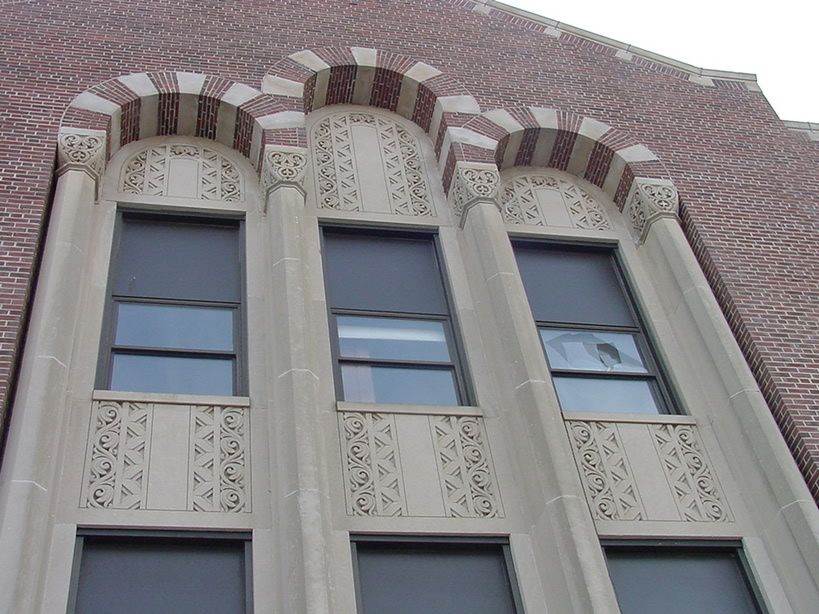 These are the best pics of a set I took before xmas. If anybody is interested in exploring it, I would recommend they contact someone familiar with the interior as it IS an old building, added onto many many times. The asbestos abatement has been mostly completed but the demolition was reported by the paper to be expected to take over a year. (The city is going to try selling bricks from the auditorium first) Access to the inside is relatively easy, I think, though it IS surrounded by cyclone fence.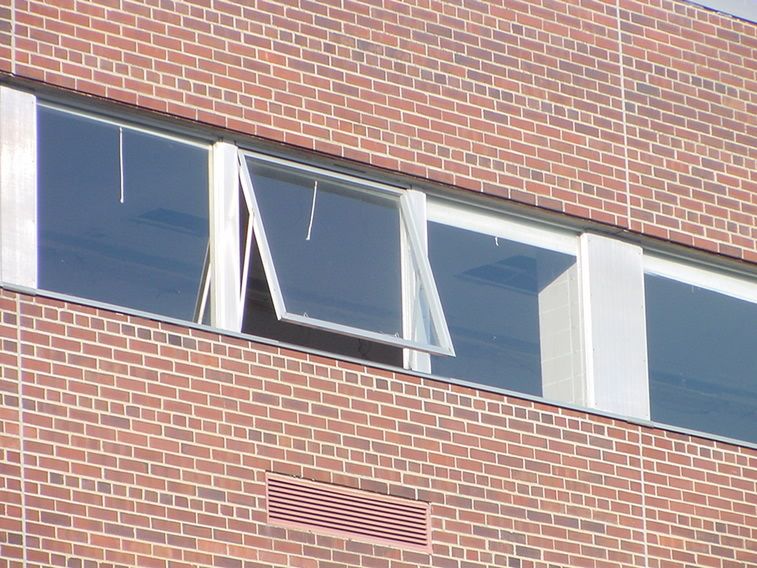 Fair warning though: the school is surrounded by busy roads and houses AND is posted: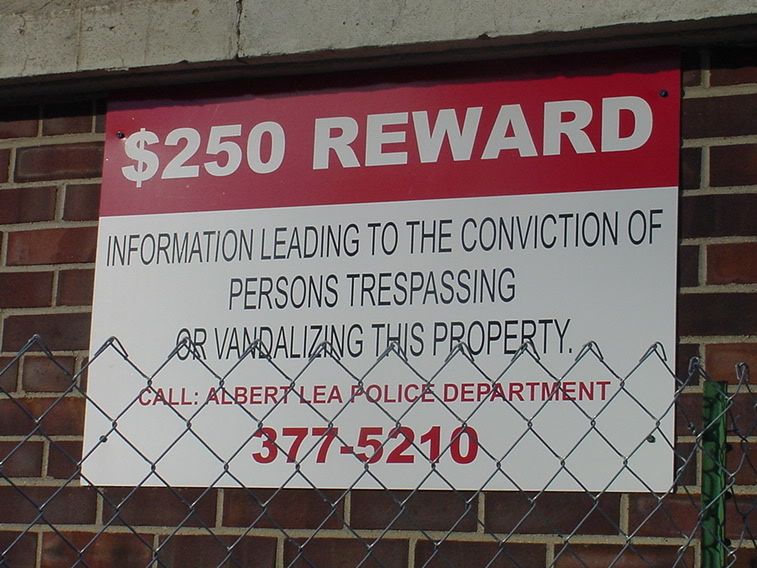 (oooh yeah, I'd convict someone who'd vandalize a building I'm tearing down, wouldn't you?)