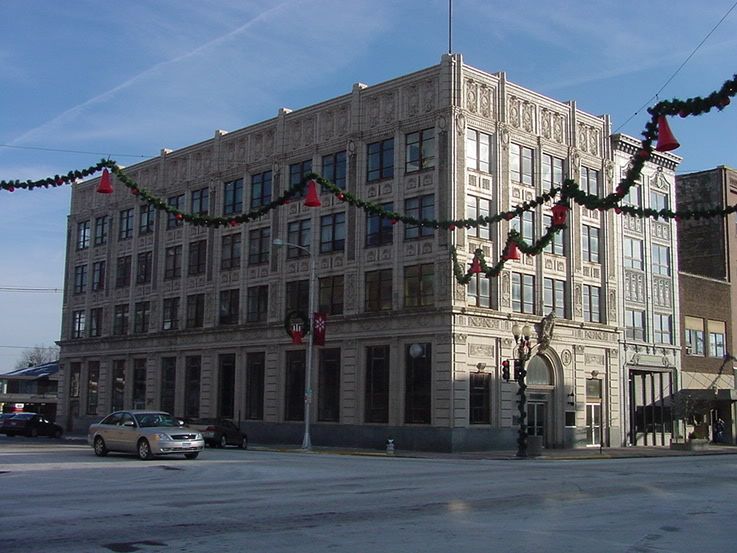 Built in 1922, this building was designed by some famous architect, I forget his name but this building is very typical of his style...it looks like a froofy wedding cake & is loaded with carving & stonework details. It served as a bank on the first floor & medical and professional offices above until the late 70s when it was basicaly abandoned. The first floor was used briefly for several businesses and the upper floors were going to be used as some kind of AA support facility till the city quashed that somehow. The last time I was inside, in the late 1980s, the roof was already faulty and the top floor was completely flooded. (15 pics behind cut)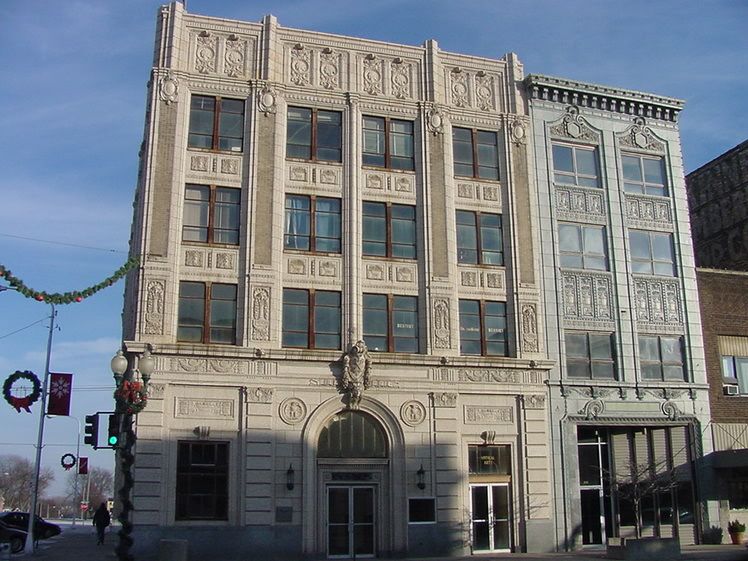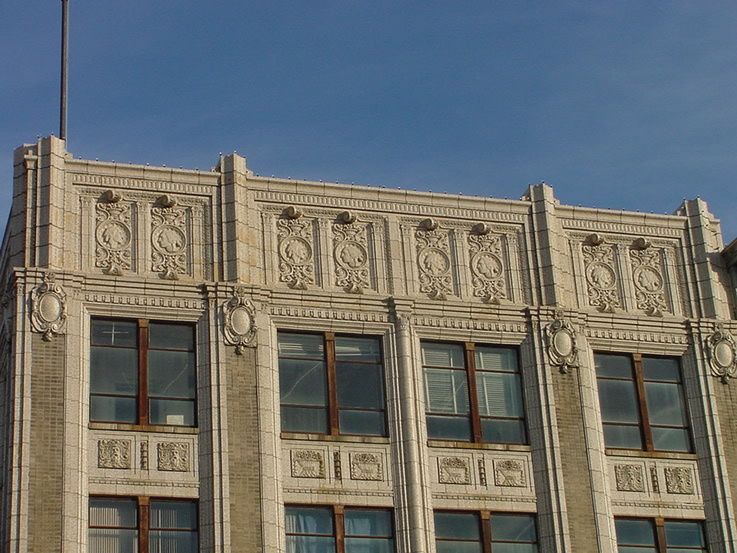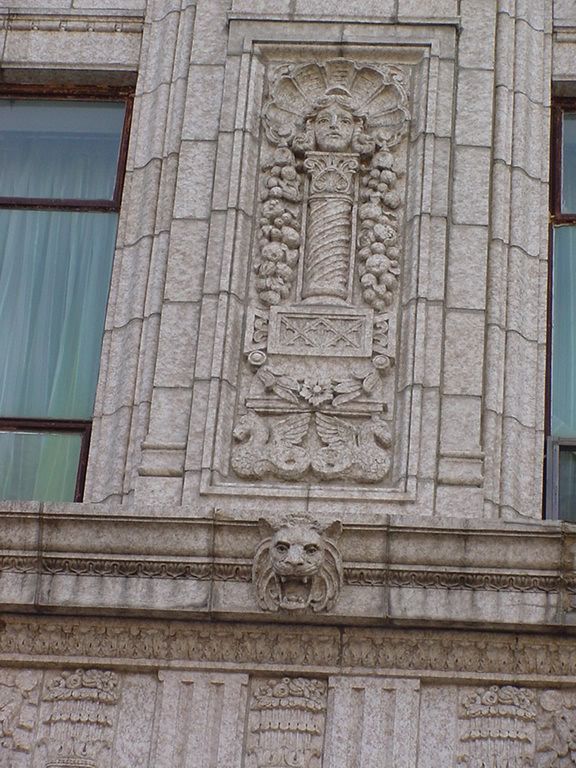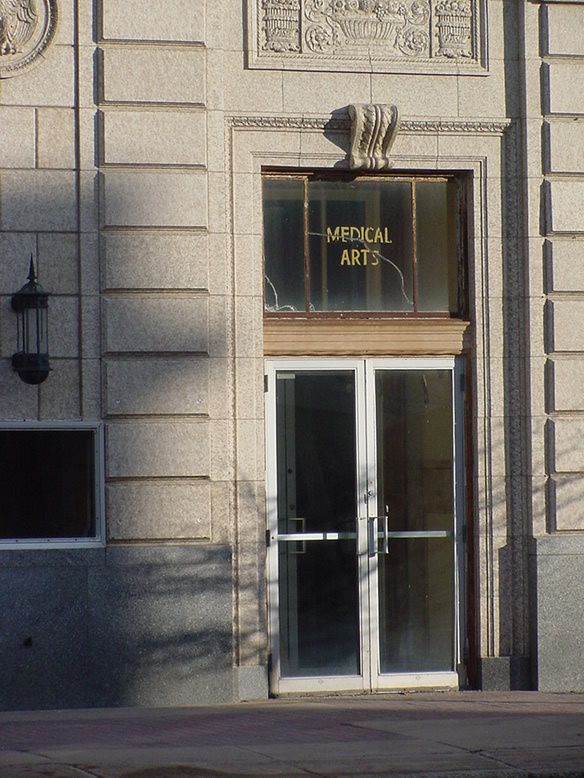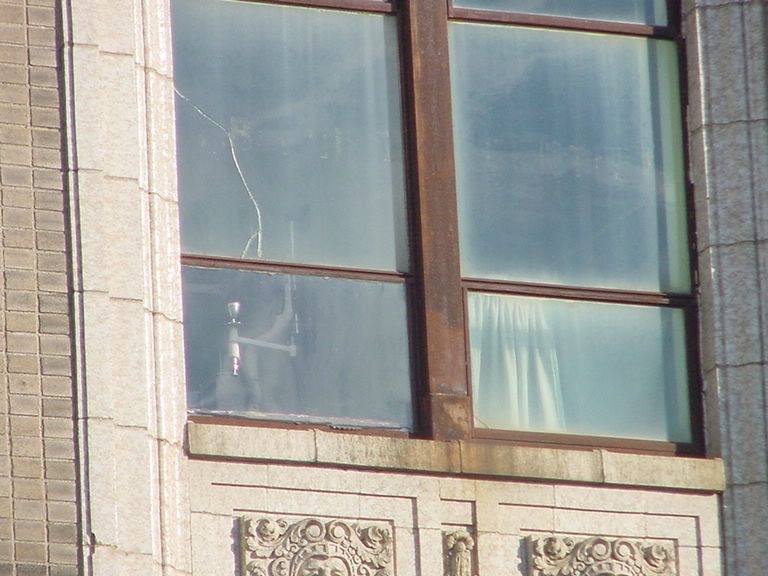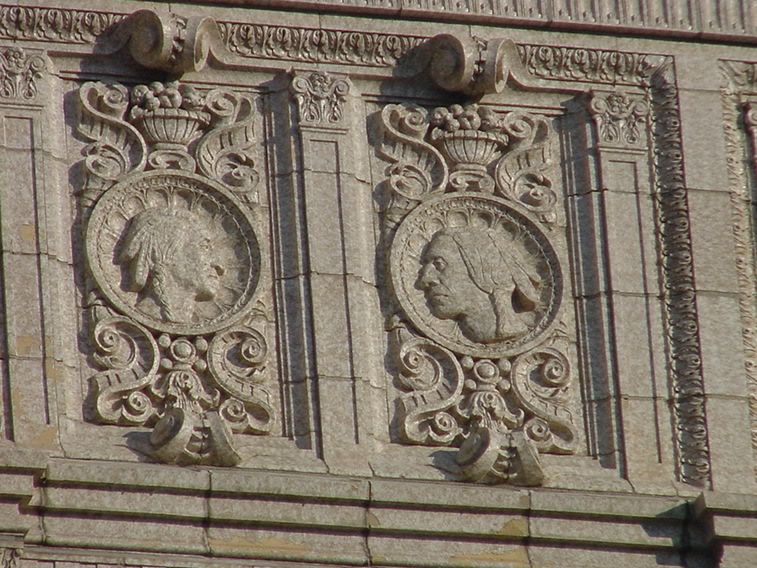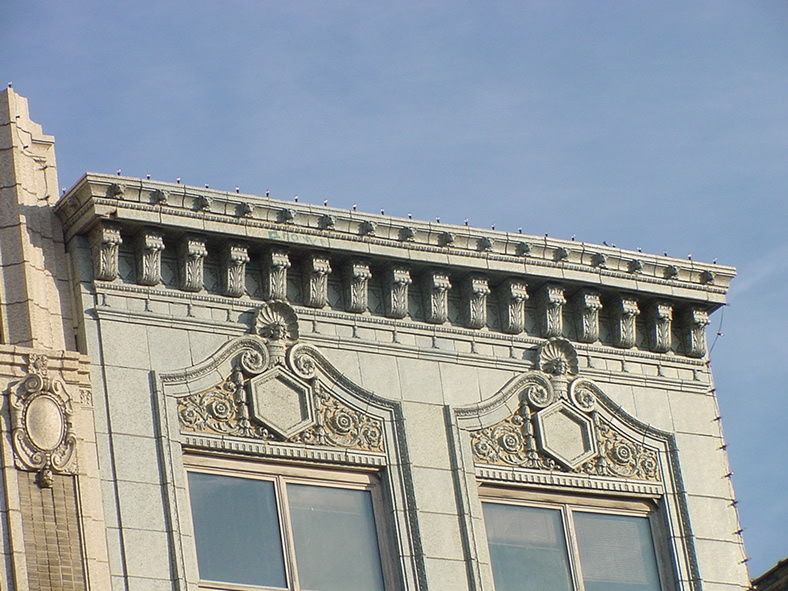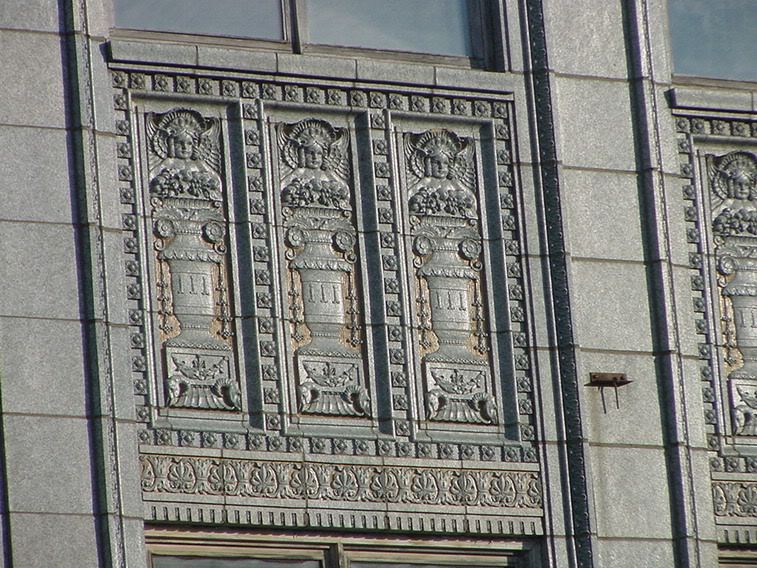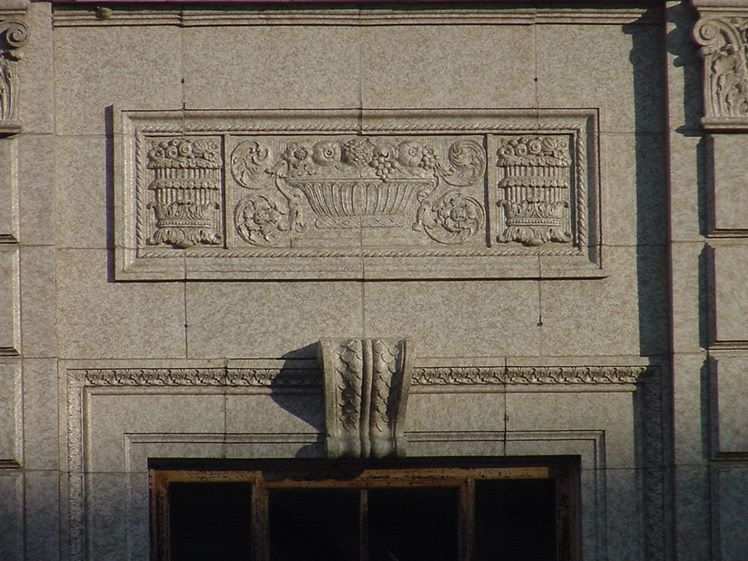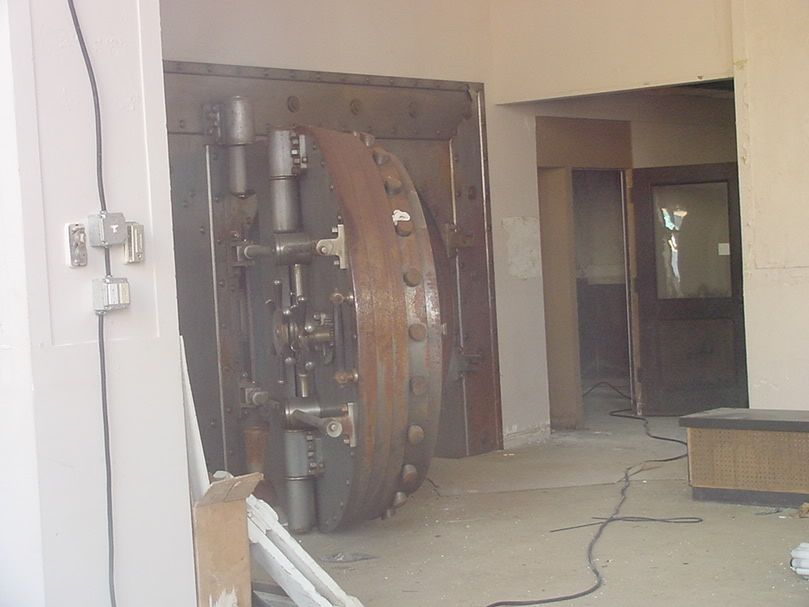 The water has apparently gotten down to the first floor - I took this pic of the HUGE round vault door through the window. There appears to have been some clean-up/rennovation done though, which gives hope that the building may be saved...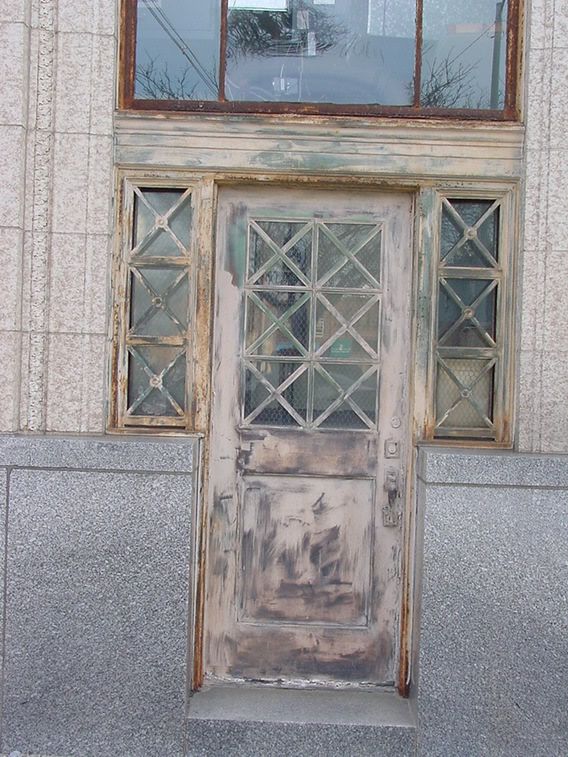 This is the back door to the bank which was sealed before the early 70s but I've always been facinated by it...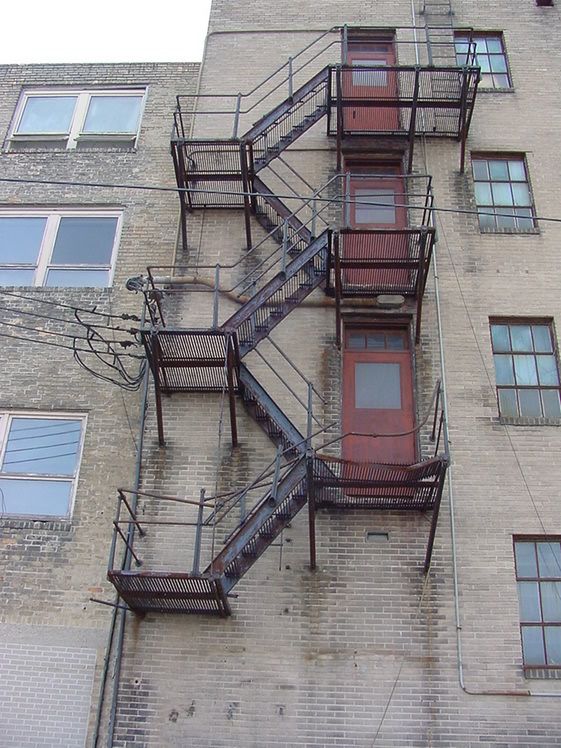 Don't those rear fire escapes look scary? They've always seemed that way to me!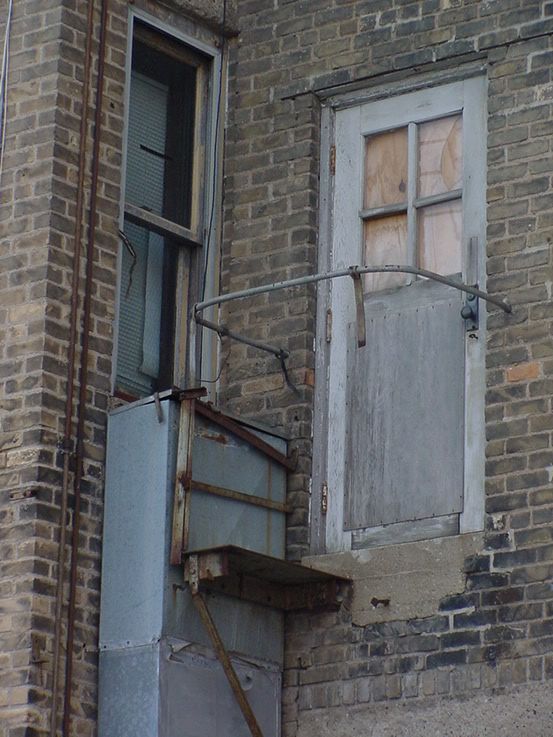 Here's a fire escape that somehow escaped city safety inspections... ^_^