this community is great!

just want to give props to all those excellent photos from intrepid explorers and present my (very) small offering of an abandoned burnt out pub, where apparently, my parents had their wedding reception once upon a time...



front elevation



rear. i couldn't get in anywhere sadly...




i also came across this old hotel/converted nightclub, such a waste.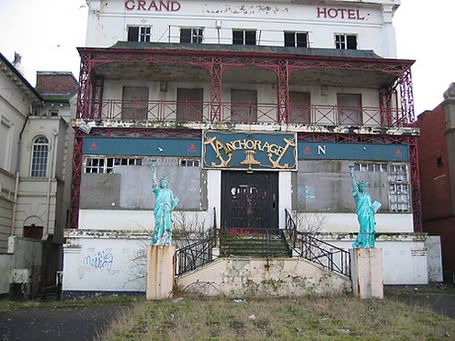 thanks for looking :)