I took a walk east of Utica today into the town of Frankfort to photograph the abandoned West Shore RR.

A little history first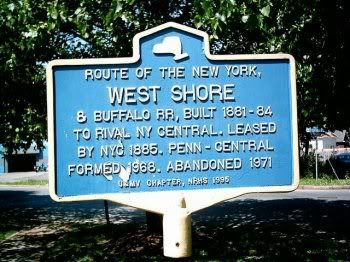 The railroad bed eastbound from Savage Arms on Bleecker St. is used by snowmobiles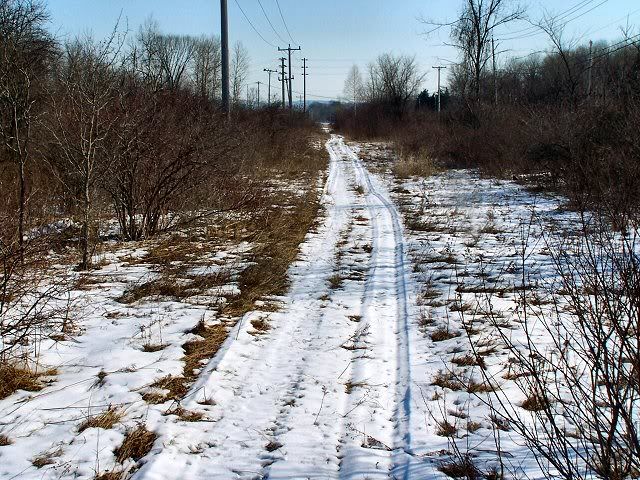 Formerly a base for a signal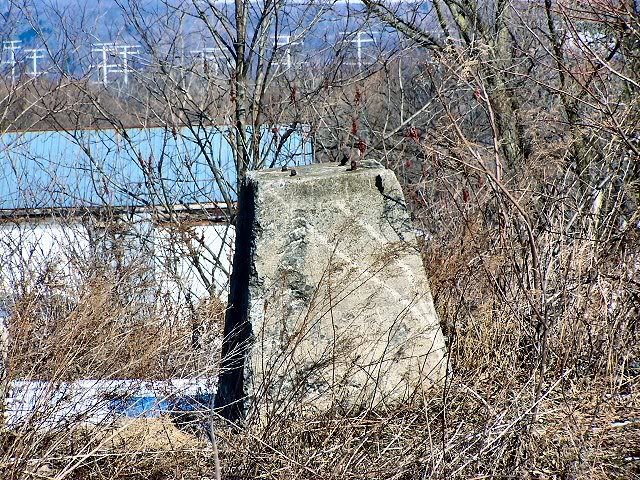 Bridge over Ferguson Creek and Rt 5-S (early 1900's)



Southside Rd. bridge (circa 1906)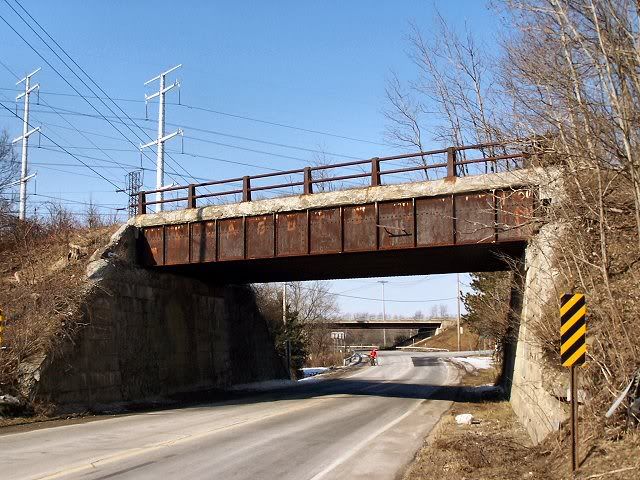 Eastbound along Southside Rd.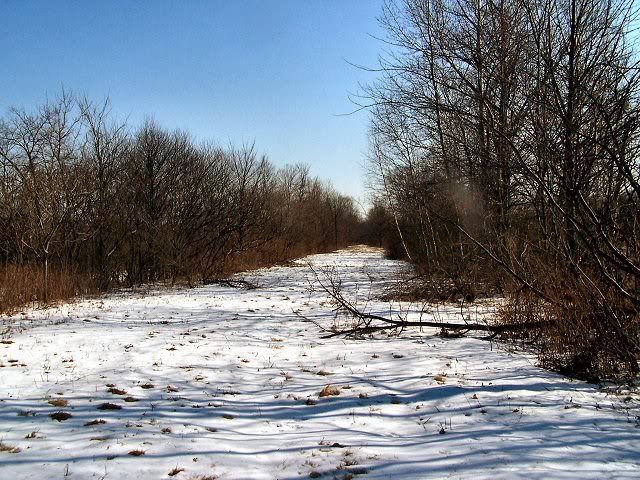 Foundation and roof piece from a shanty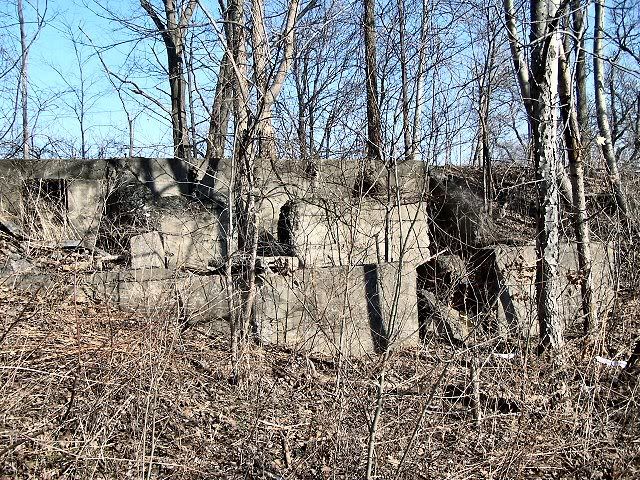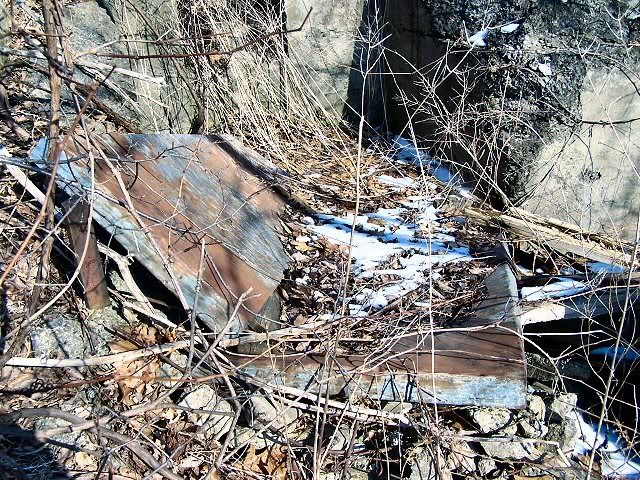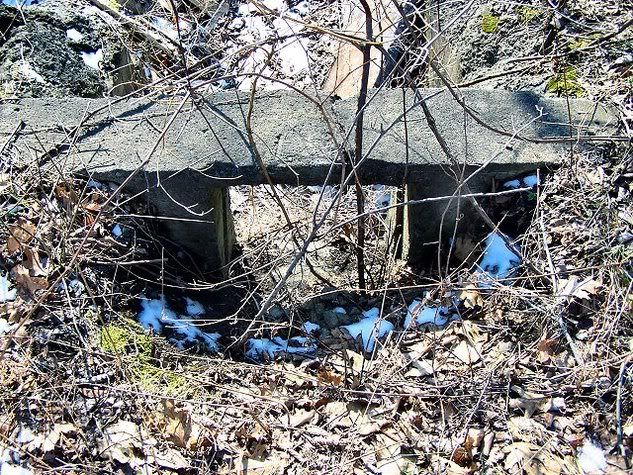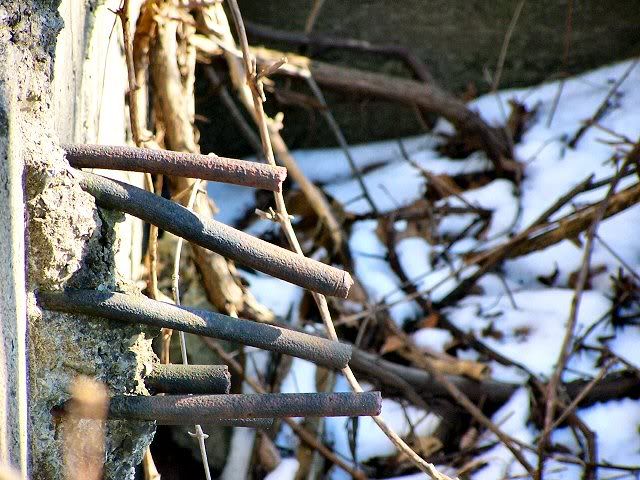 Bridge over W. River Rd. (circa 1906)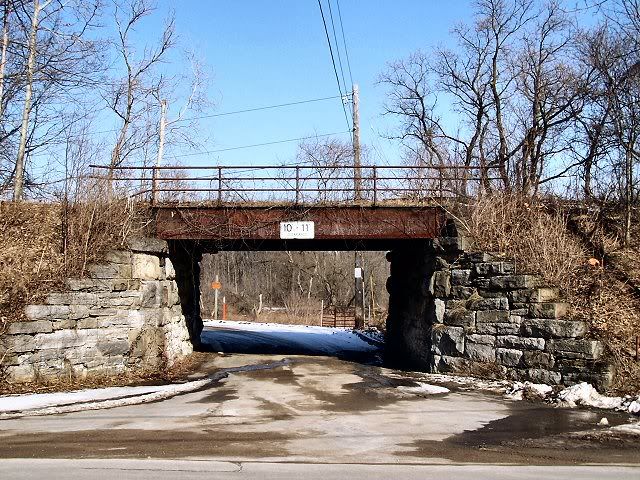 Stone culvert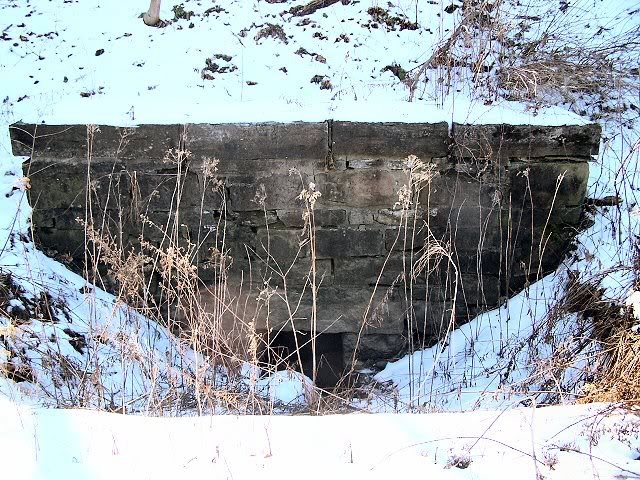 More bases of signal posts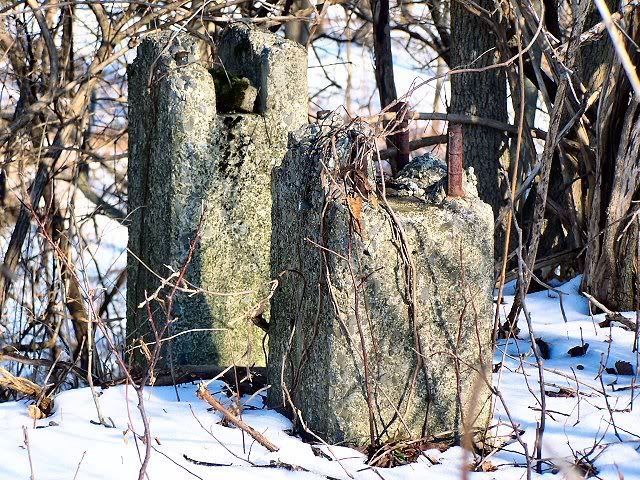 This was not an ordinary oil drum; because of its construction, I am concluding that it was discarded by a RR work crew during the removal of the tracks.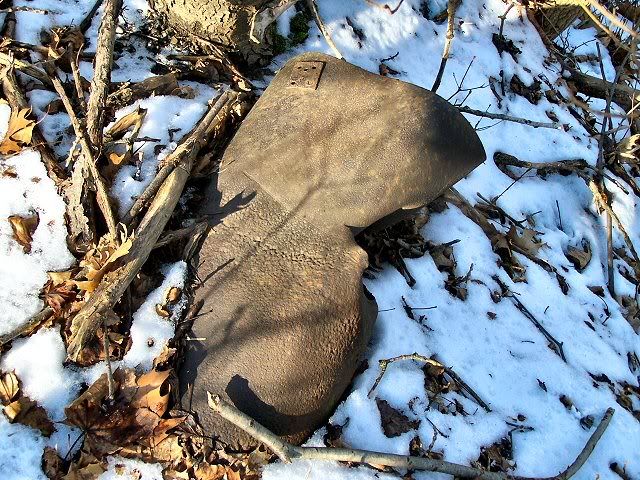 Because of this location, I am assuming this sign indicated an upcoming switch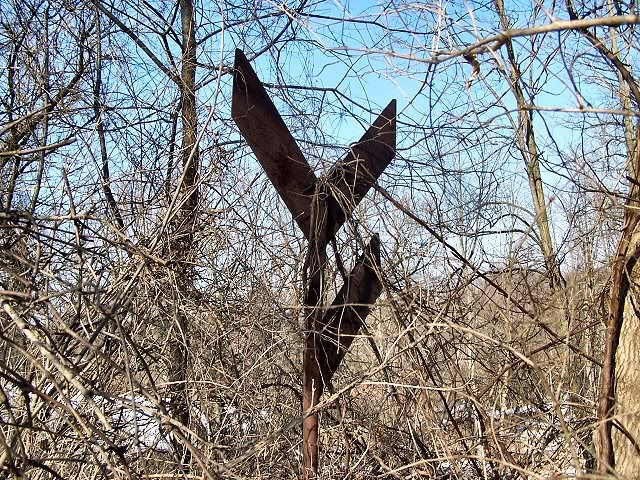 At this point (looking west), there was a siding that led to an as-yet-unknown business. Currently, there is a metal recycling yard at the end of the siding roadbed.