I was just discussing my passion for empty and abandoned places this evening, when I stumbled upon this community. I've been walking the empty places since I was a kid - my Dad started me and my sister when we were young.

If anybody has pictures of the Armstrong Cork Warehouse in Pittsburgh, it would bring great memories back to me. I'm now living in Portland, OR, so I'm also looking for some good places to go out here.

On the way out here, I drove with a friend through the southwest, and we stopped at this place. We think it may have once been a restaurant.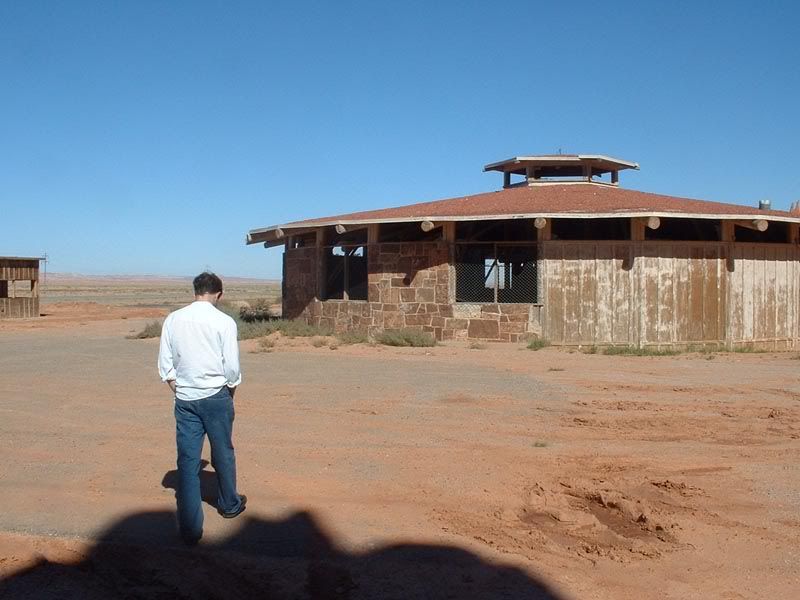 I only took the one picture, but I felt it captured the wonderful loneliness of the spot.

I look forward to enjoying sharing this joy with others.