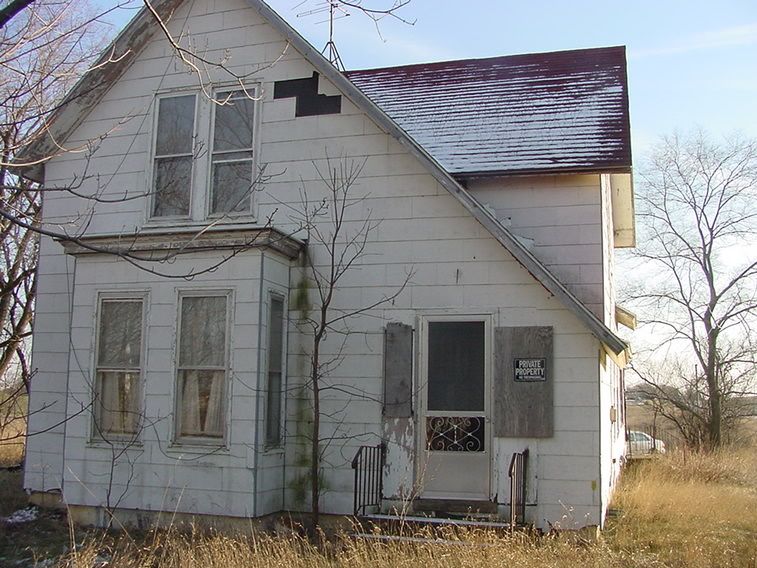 I've posted lots of exterior pics of this house last spring but realize I hadn't shared what I'd found inside...come and take a look??



All the rooms had nice hardwood floors but were FULL of CRAP! And, to make it worse, as I walked around, you could hear the mice scurrying around underneath. And did I mention, it SMELLED of mice too...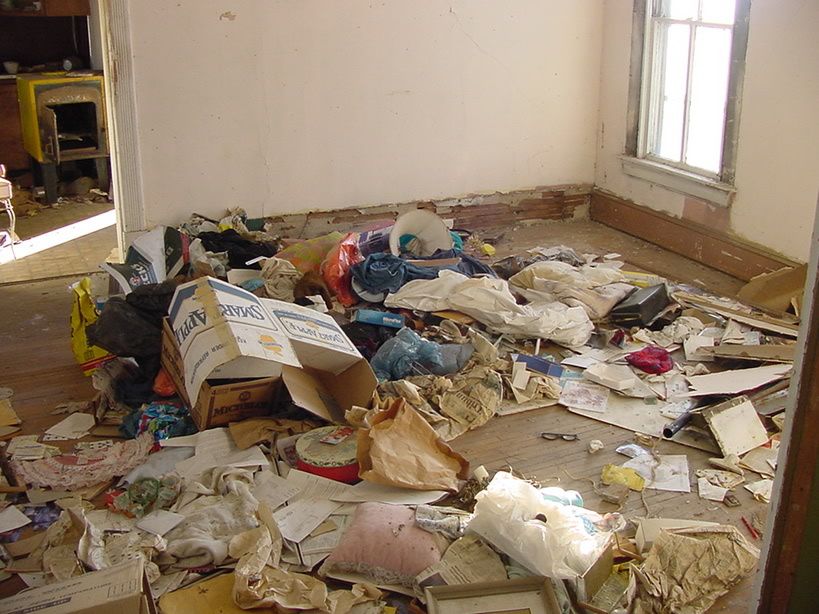 Obligatory messy kitchen shot: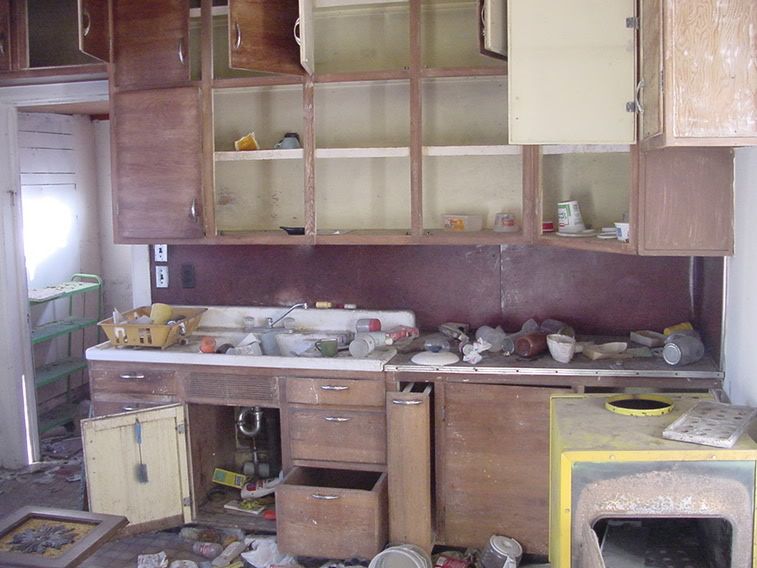 This is my favorite pic - the staining on the walls is beautiful but #@$*& Photobucket resized it!!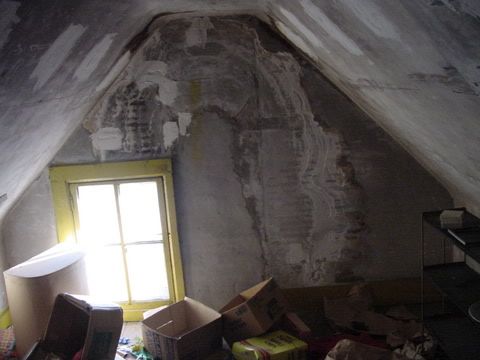 Anyone want something to read??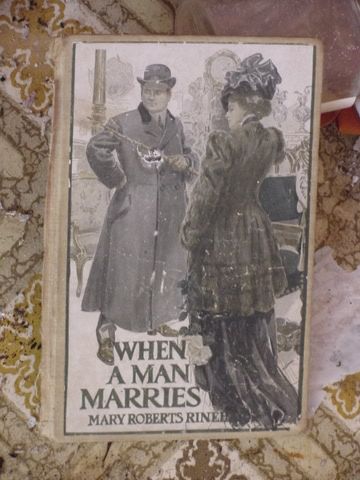 Oh yum! Commodity food!! :P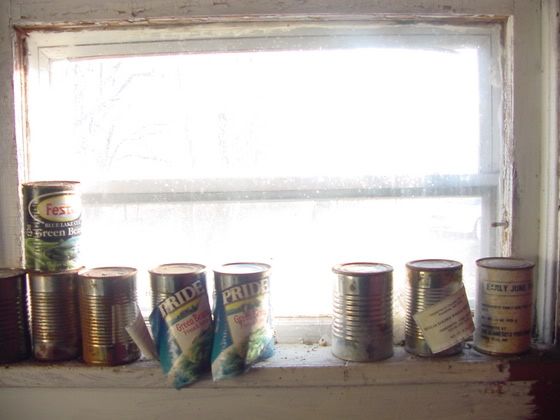 This way to the dungeon!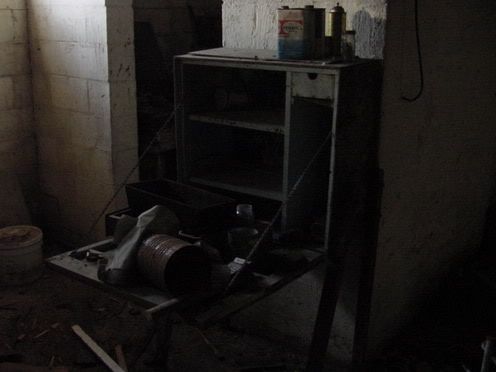 The most interesting thing about the basement was what was NOT in it - a furnace or water heater of any kind!! There was a wood stove upstairs but I guess the owners heated their water on the stove like in olden days...