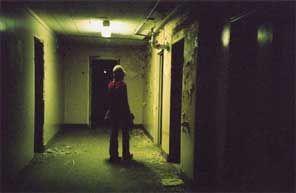 This hospital was torn down last year but I finally got around to scanning the rest of my photos and putting them up to tell the story of my little jaunt through it. You can find all the photos here.

My main site is here.

The site includes both my artwork involving abandoned institutions and the photos I take when I explore them. Have fun.